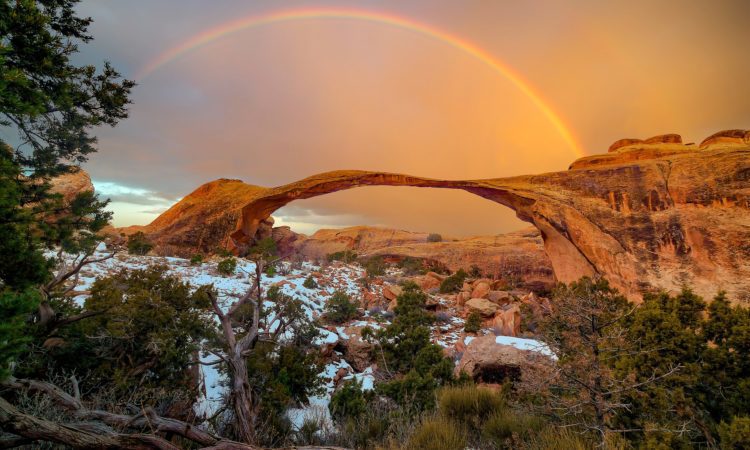 Grounded Life Travel is supported by its audience. When you purchase through links on our site, we may earn an affiliate commission.As an Amazon Associate I earn from qualifying purchases. List of everything we use in our travels.
If you're planning a trip for next summer to Arches, you will probably want to know what are the best hikes in Arches National Park? You can kick back and relax and just peer out your window, or you can put on those dusty boots and get to know the park intimately.
What does the view look like from Partition Arch? How small will I feel walking down Park Avenue? What does it feel like to stand under Delicate Arch? These are just a few questions that will get answered when you conquer the best hikes in Arches National Park.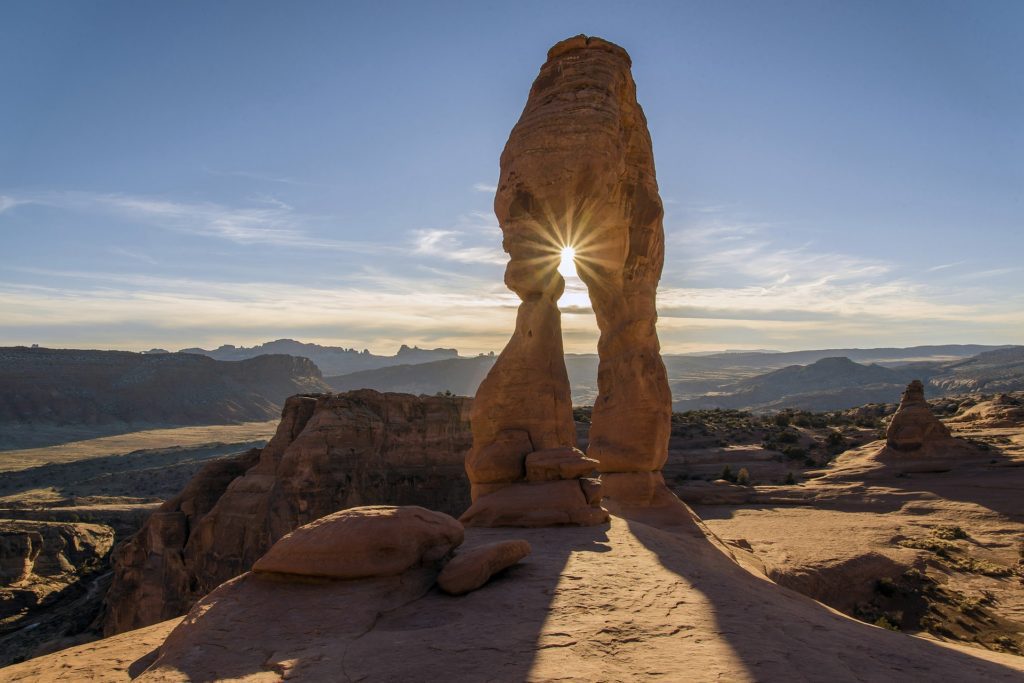 Delicate Arch
What Is The Most Popular Hike In Arches National Park?
You may have only a few hours to see something great in one of the most popular national parks in America. Keeping with that theme, you figure, why not go on the most popular hike? I mean, the masses can't have it wrong.
So, What is the most popular hike? Delicate Arch takes the cake for this one. You can thank social media for exposing Delicate Arch to the world and convincing many that this is a place to see before you kick the bucket.
How Hard Is The Hike To Delicate Arch?
How physically fit are you? Is it hot or is it a lovely 70 degrees? Do you like the people you're with?
That last one was a joke, but seriously, it always helps if you have friends to hike with, right?
Delicate arch is a 3.1 mile hike, in the sun, with no respite along the way. With half of the hike being uphill, if it is a 100 degree July day, it will be an uphill battle no matter how fit you are. To ensure your body doesn't spontaneously ignite, make sure you have at least a gallon of water before you start. This will mean investing in a hydration pack, such as a Camelbak or comfortable backpack to store your water. Of course, you could just go later in the day, when temperatures moderate.
Can You See Delicate Arch Without Hiking?
If you aren't as physically fit or have a limitation, there is an alternative. Lower Delicate Arch is a 100 yard trail that is accessible by wheelchair. The view is very distant, but you can still say you've seen Delicate Arch. If you want to hike, but just don't have the 2.5 hours it takes to hike to the arch, the Upper Delicate Arch Viewpoint can be hiked in a one mile out and back trail. It is more strenuous than the Lower viewpoint, but the view is better.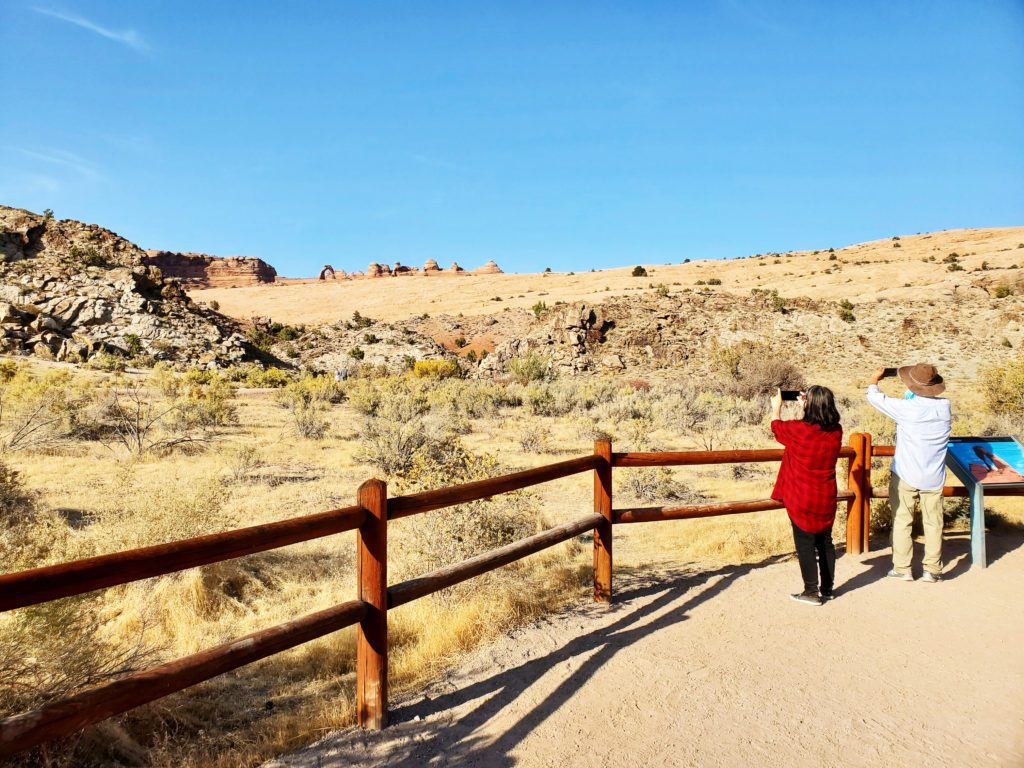 What Will I See On One Of The Best Hikes In Arches National Park?
Even though Delicate Arch is on the tougher side, there is still plenty to see. If you veer off the main trail just slightly, you will be able to get up close and personal with some petroglyphs left by the Ute people anywhere from 200-400 years ago. This should only add 10-15 minutes more to your hike and is well worth it.
As you hike up, make sure you are turning around frequently to observe the view. As you get higher, you will come upon a ledge just before reaching the arch. Be careful, because it is a steep drop-off.
But, once you traverse the ledge, you will see the arch start to come into view. It's so emotional when you see it for the first time. Everyone is quiet and in awe that they are actually there. Make sure you line up for a picture under the arch, but watch your step getting down to the arch, some have lost their lives by falling into the sand pit in front of the arch.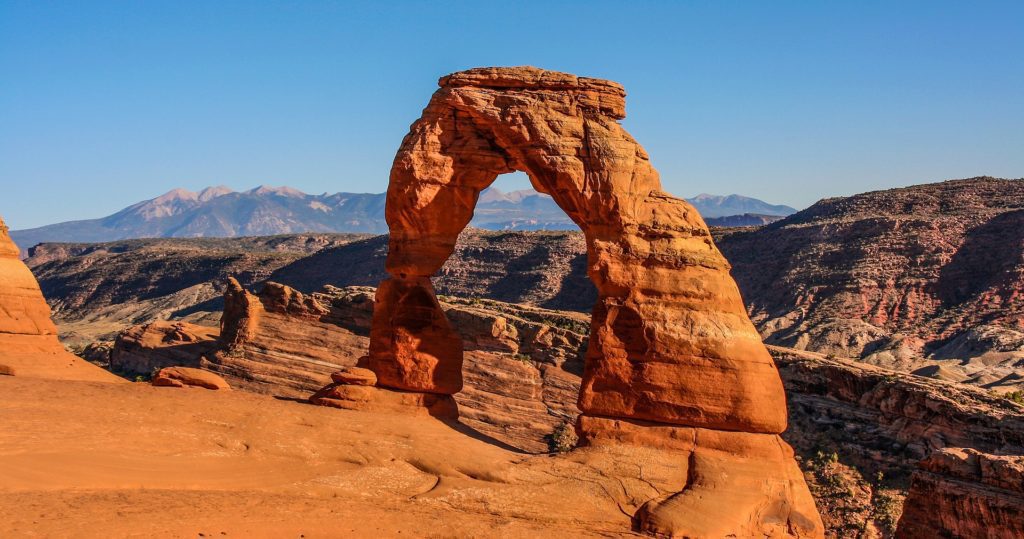 Double Arch, The Windows and Turret Arch
Is The Hike In The Windows Section Difficult?
The Windows section of the park is one of my favorites. You can see so many grand arches within such close proximity of of one another. You can also see each arch from the other arches. It gives such a unique perspective on each one. It is also a leisurely hike, so It won't be difficult.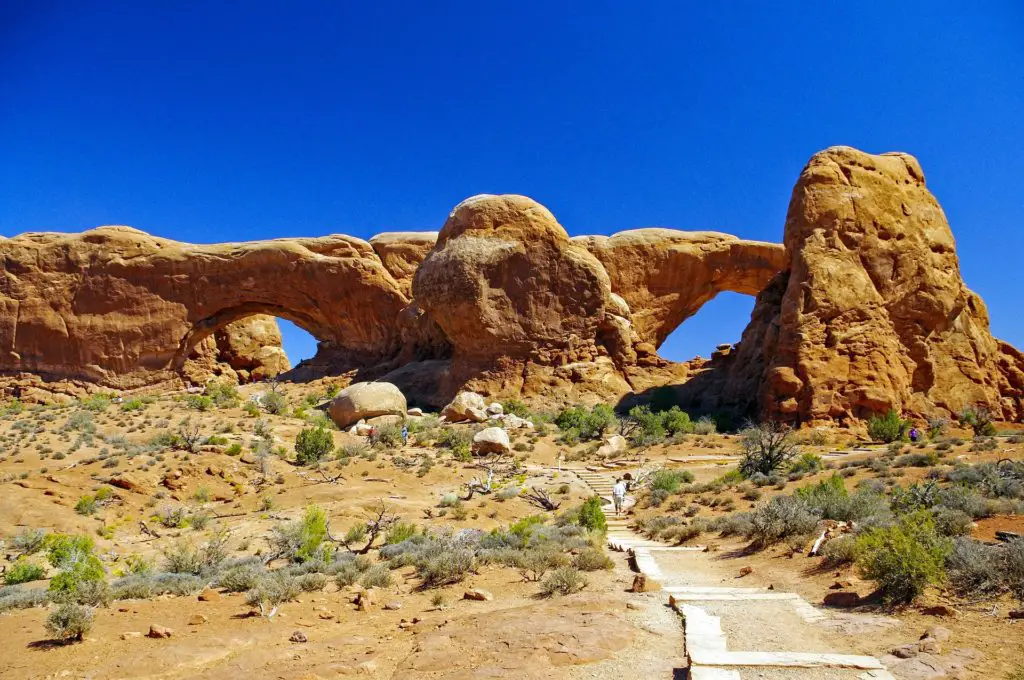 The first arch you will encounter on this hike is an easy .5 mile hike. It is an arch that packs a big punch and introduces you to the tranquility that each arch is capable of. It is the tallest arch in the park, so it feels very cathedral-like as you stand meagerly beneath it. Standing under the arch, it is unfathomable that the eons of wind rain and sand have been able to make such a masterpiece.
The North and South Windows are just under a mile continuing down the trail from Double Arch. If you go at first light, these arches are a photographers delight to photograph as the sun rises. if you turn around, you will be able to see Turret Arch. Turret Arch gets its name due to the spire that stands to the left of a perfect circle and the arch. Photographing this arch together with the Windows, is definitely something to get out of bed in the morning for and this is certainly one of the best hikes in Arches National Park.
Devil's Garden Loop Trail
What Arches Can you See In The Devil's Garden Loop?
Another one of the best hikes in Arches National Park is the Devil's Garden Loop Trail. This trail has parts that almost any visitor can enjoy. The variety really is astounding. The first arch you will come to on this 7.8 mile loop is Tunnel and Arch and soon after Private Arch. These two arches are a good introduction to the things that are to come.
At a mile in, you will come to one of the most popular arches in the park, Landscape Arch. It is incredible to think that this arch has been spanning longer than a football field for thousands of years and is still standing tall. It's one of the wonders of this park and is the second most photographed.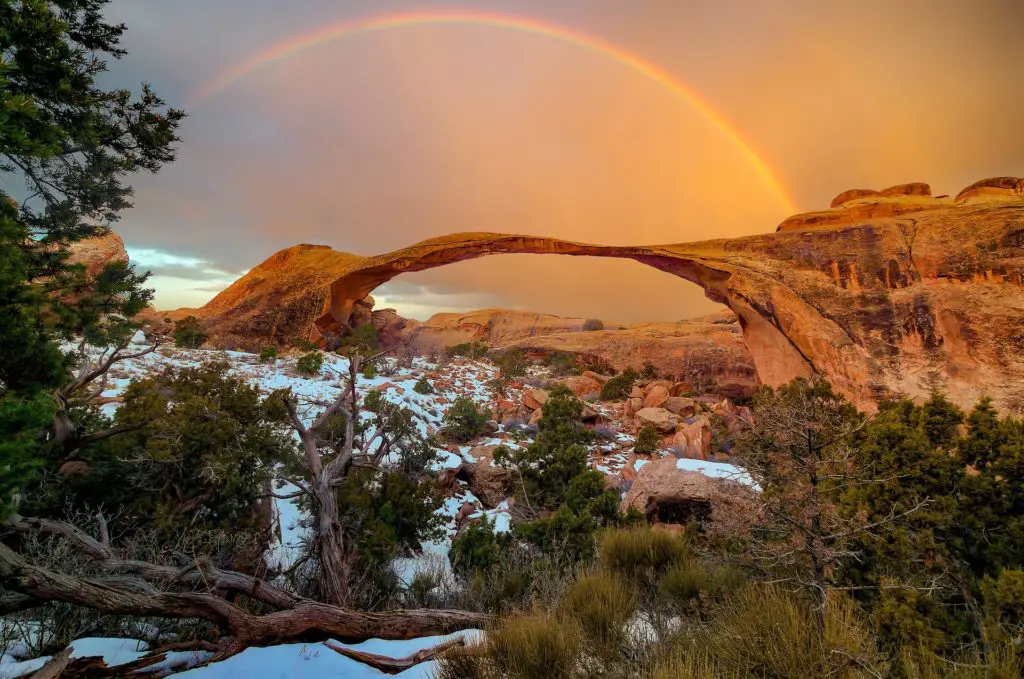 Adventurous hikers will need to hike high and tight to get up the narrow slick rock edge that is required to see Partition Arch and Navajo Arch. When I went with my family, there was a heated discussion as to whether we were going to go. Straws were drawn, and some were happier than others when we started up the precarious brink with drop offs on either side. But Partition and Navajo Arches were so worth it. One with a view for days and one masquerading as a secret hide out, they did not disappoint. These easily make the list of best hikes in Arches National Park.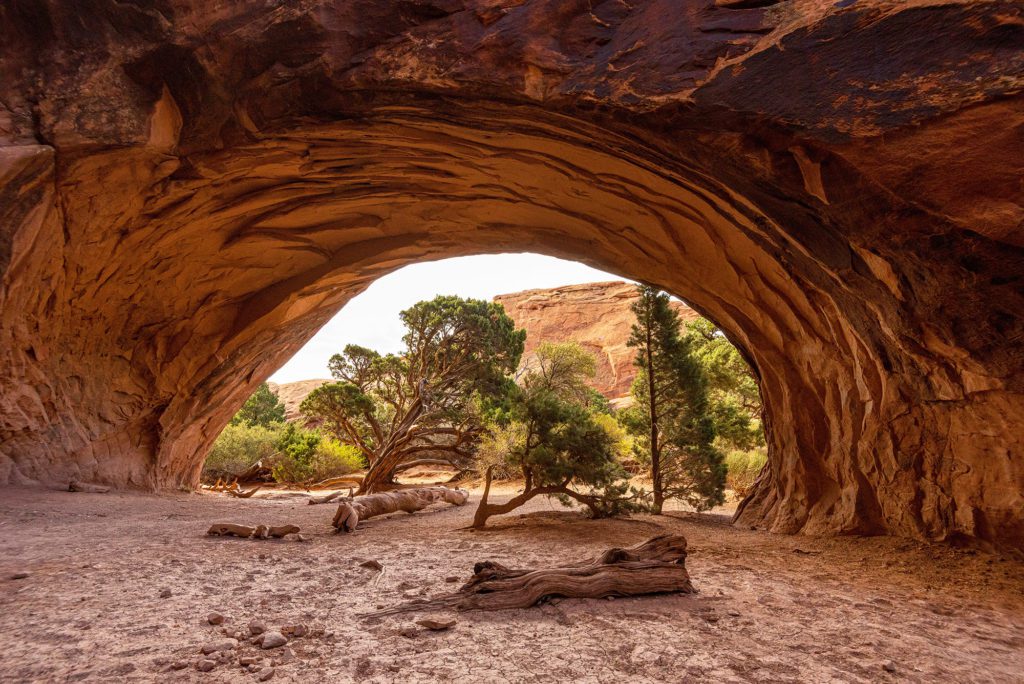 You will find Double O Arch after continuing .8 miles down the trail. Double O Arch is equally as impressive. With its papa O and baby O, it is such a fun subject to photograph.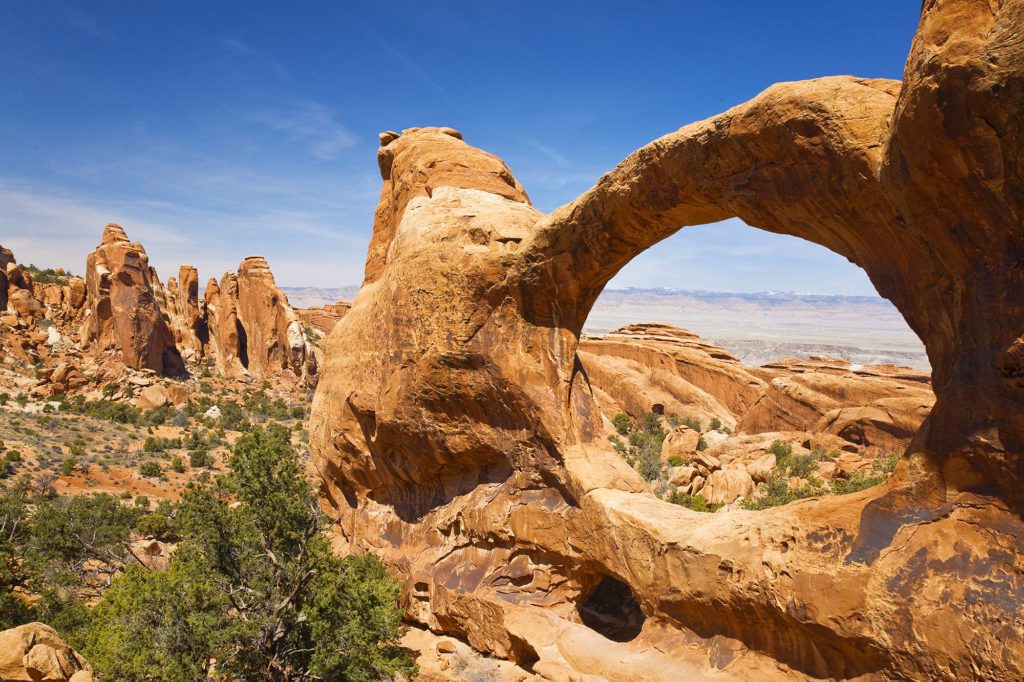 Since you've come this far, you must see Dark Angel. Not an arch, but a spire. But it is not as forboding as the name might imply. A half mile from Double O Arch you will see a 150 foot tower, watching over Devil's Garden as though it is guarding its children. You are now at the farthest point on the trail.
Back on the trail, if you take a right and walk .4 miles you can see Private Arch, one of the least visited Arches in the park due to its location. You can now double back and continue on the primitive trail.
The primitive trail is the toughest part of the loop. Scrambling over rocks and traversing narrow drop -offs is the name of the game as you make your way back towards the trailhead. Enjoy the scenery here though, as it is some of the best in the park.
Fiery Furnace
Do I Need A Permit For Fiery Furnace?
You know a trail is going to be great when it has a fee and requires a permit. Fiery Furnace is a bewilderment of slot canyons and confusing turns that will make you feel that you are in a maze.
Even though it takes just under three hours to complete, it may feel longer as you may be checking yourself and turning around often. Do we go left or right? You will be asking yourself. This reason alone is why a permit is required. It is easy to get turned around on this boulder scrambling topsy turvy hike. But isn't that what makes it fun?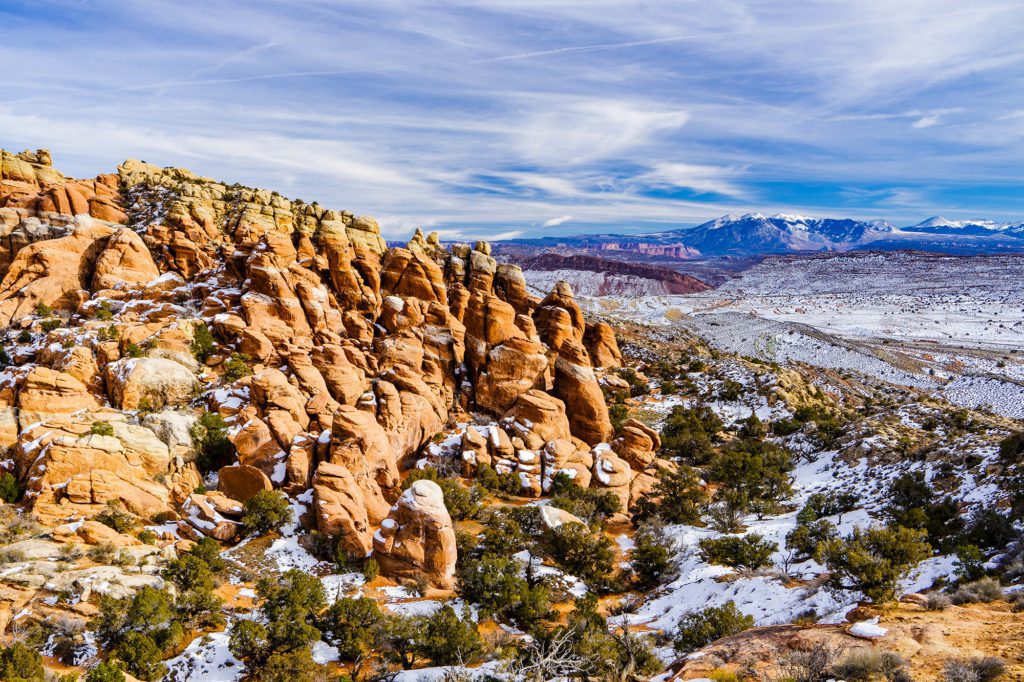 Park Avenue and Courthouse Towers
Is Park Avenue to Courthouse Towers a good Hike for kids?
Park Avenue to Courthouse Towers is a favorite hike among families. This hike has elements that kids really enjoy such as steep walkways and stairs. After walking down into a steep canyon, you will be wowed by sights like the red towering structures that stretch to the sky. Park Avenue is reminiscent of the New York City street from where it gets its name, yet there is no glass or steel, just sandstone. Another structure you will see is Three Gossips, that gets its name from how it resembles whispering figures keeping a secret. And the crown gem is Courthouse Towers that scapes the sky like the New York City buildings in Manhattan. You can see all of this in about 2 hours at a leisurely pace and the whole family will have a blast!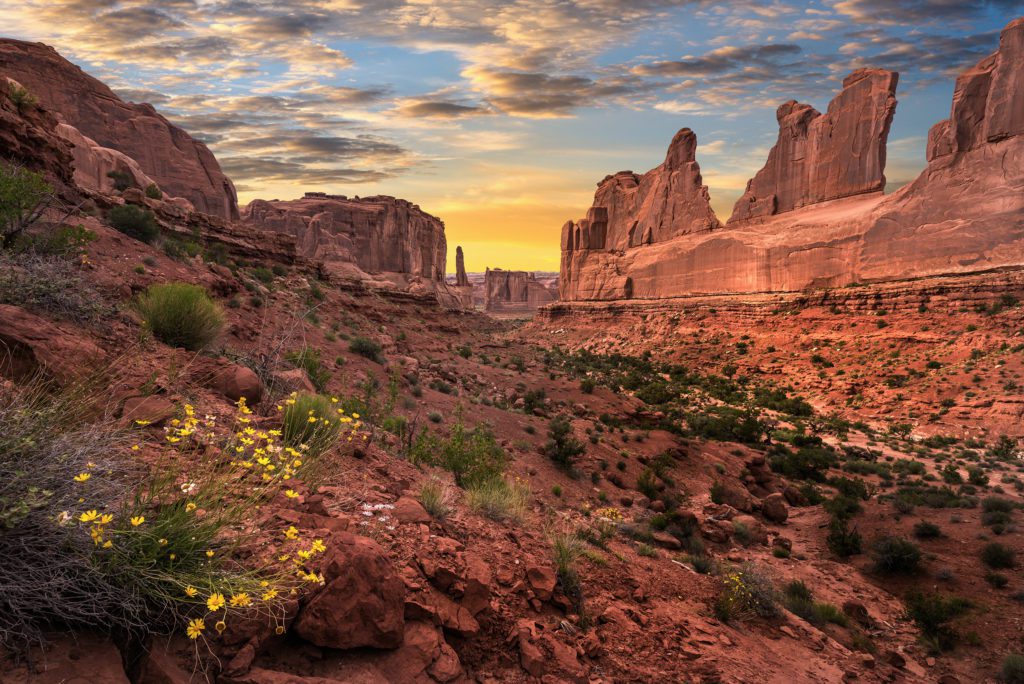 Any way you slice it, you can go on one of these hikes or all of them, and your expectations for one of the top rated National Parks in the country will be exceeded. Take a day, week or a month, one thing is for sure, doing any of the best hikes in Arches National Park will always be one of the greatest experiences you'll ever have.