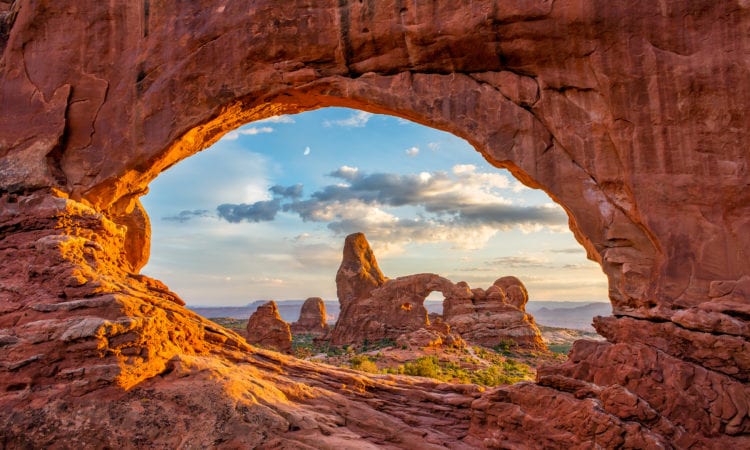 Grounded Life Travel is supported by its audience. When you purchase through links on our site, we may earn an affiliate commission.As an Amazon Associate I earn from qualifying purchases. List of everything we use in our travels.
Visiting Arches National Park In June can be a challenge when there are so many things to do at the beginning of the summer season. You pull up June on your calendar and see the doctor's appointment, the soccer tryouts and the girl's weekend retreat. When will you have time to fit in such an excursion? There it is! A block at the end of the month that includes not one but two glorious weekends! Visiting Arches National Park in June will be a fabulous time for a vacation.
How Hot Is Arches National Park in June?
Moab, Utah, where Arches National Park is located , is situated in the tropical steppe area of the Colorado Plateau. This makes the weather mostly dry and pleasant for much of the year. Because Arches National Park lies at 4,000-5400 ft in elevation the daily temps are also kept at bay in June.
The average high temperature in June in Arches National Park is 95 degrees Fahrenheit. Surprisingly, the dry climate makes this temperature agreeable to your body. The average low temperature is 58 degrees, which is superb camping weather. Most people enjoy venturing into the park in the morning hours. This is the perfect time to get in a strenuous hike like Delicate Arch, that would be more uncomfortable in the afternoon sun.
How Crowded Is It In Arches National Park In June?
Although June does tend to get the most visitors in Arches National Park, it doesn't mean that the crowds should deter you. There are many ways of getting around having to wait in lines and sharing the trail with the masses.
Because the time has changed and the days are getting longer, you can also choose to enter the park later in the day. For example, one of my favorite things for my family and I to do is to enter the park after 3pm. We take our Blackstone grill and grill out hamburgers and grilled vegetables for an early dinner at one of the picnic areas. Then we pick a hike and we normally have five to six hours to complete it because of the long summer day.
We check a few boxes this way. Everyone is fed. We get to hike with fewer crowds and we get to see the sunset in the park. It's a win/win!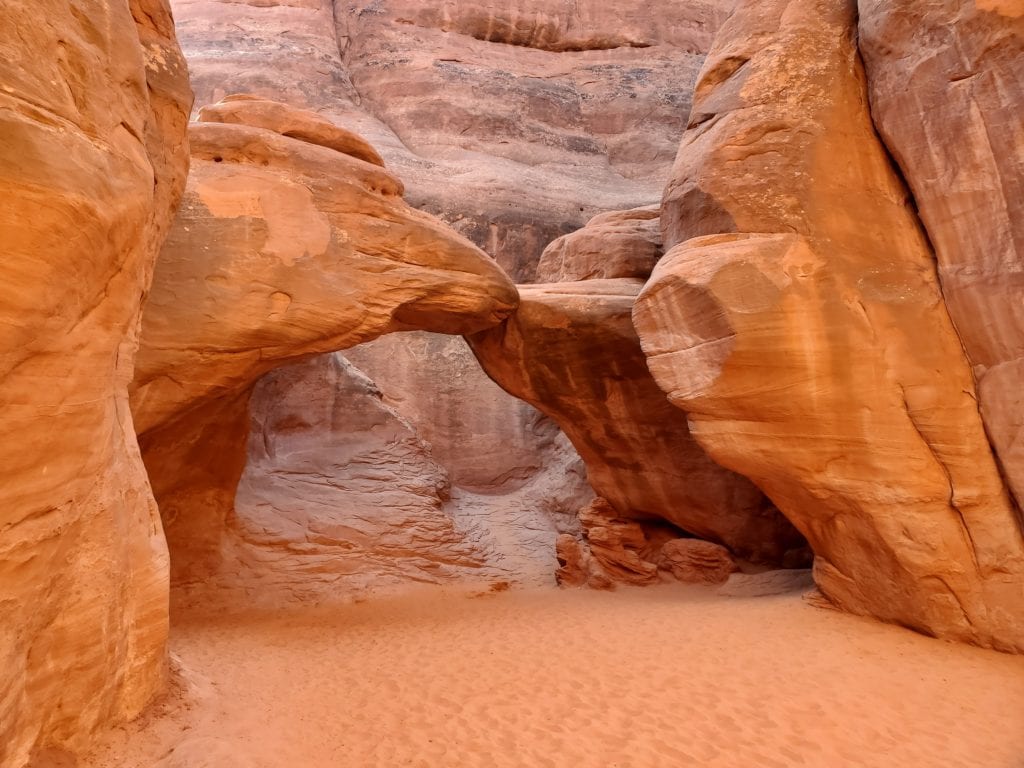 Is Moab Busy In June?
June is one of the busiest tourism months for the city of Moab. When Visiting Arches National Park In June, restaurants, shops and tour excursions are all open and ready for your business. Music festivals and athletic competitions such as the Canyonlands Rodeo and the Thelma and Louise Half Marathon will bring patrons from all over the world.
Children get out of school in May and early June, so families are ready to explore. Many people take time off of work in June to vacation as well. The demand may drive up the price of hotels and flights. It may be difficult to get a reservation for accommodations. People from all over the world may be vying for your hotel room or Airbnb. Luckily, there is another choice you might consider, camping.
Is June A Good Time To Camp In Arches National Park?
Camping is one of the best ways to stay in or near Arches National Park. There is only one campground within the park, but there are countless campgrounds just outside the park that have views and activities of their own merit.
Stay In Devil's Garden
If you are determined to stay in the park, Devil's Garden is where you will want to go. Located at the end of the main park road, you will be able to preview all that the park has to offer on your way. Devil's Garden is situated among the natural sandstone fins and formations. If you want an authentic camping experience in one of the most beautiful places in the world, this is the campground you should shoot for. You must make reservations up to six months in advance from March to October. After that, it is a on a first come first served basis.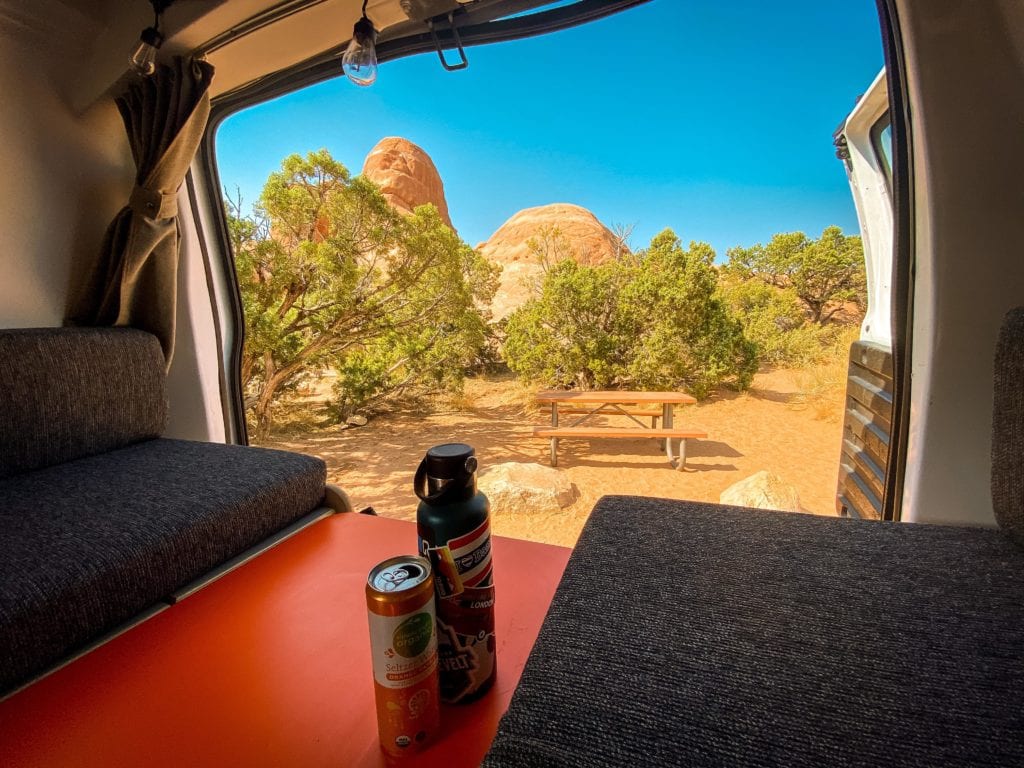 If Devils Garden is full, there are a multitude of beautiful federal, state and private campgrounds surrounding the Moab area. Some you must pay for and some are totally free. It just depends on the type of camping you like.
If you are like most visitors and will be flying into the area, it may be difficult to get all of your camping gear from home to your destination. Fear not, because you can leave your gear at home. There are companies both virtually and in Moab in which you can rent your gear. Get on your plane with just a suitcase and pick up your gear at either your hotel or one of the rental outfits in Moab.
Rent An RV
If roughing it isn't quite your idea of fun, you can stay in a house on wheels. Recreational Vehicle rental companies are easy to find in Moab. You can camp in the wilderness with all of the comforts of home. This is a great way to see the park and have your accommodations with you the entire time.
Is June A Good Time For Hiking In Arches National Park?
Most people go to the park to see the sandstone arches up close and personally. This may require some hiking in order to see some of the more famous giants. June is an excellent time for hiking, but some planning must be taken into account. One thing is for sure. It will be hot!
Plan to visit the park early in the morning or later in the evening. Make sure you take plenty of water. You will need a gallon per person per day when hiking in June. The dry climate combined with the potential for the temperature to exceed 95 degrees can drain your body of precious moisture that must be replenished.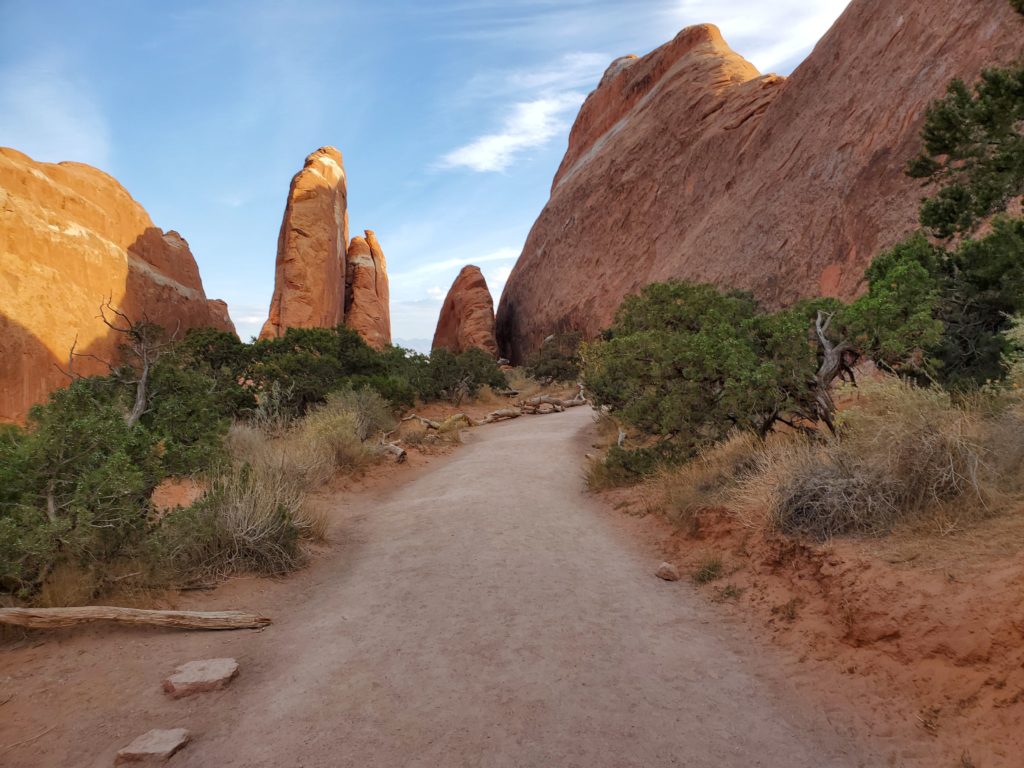 You may want to visit arches of interest that have shorter hikes in the middle of the day. The Windows arches, Landscape Arch and Double Arch can be easily strolled to in the heat of the day. Hikes such as Delicate Arch and Double O Arch should be reserved for early morning or late in the afternoon when it will be much cooler.
Whether you decide to stay in a hotel or camp, take effortless strolls or a seven mile expedition, you are sure to have a fabulous time Visiting Arches National Park In June.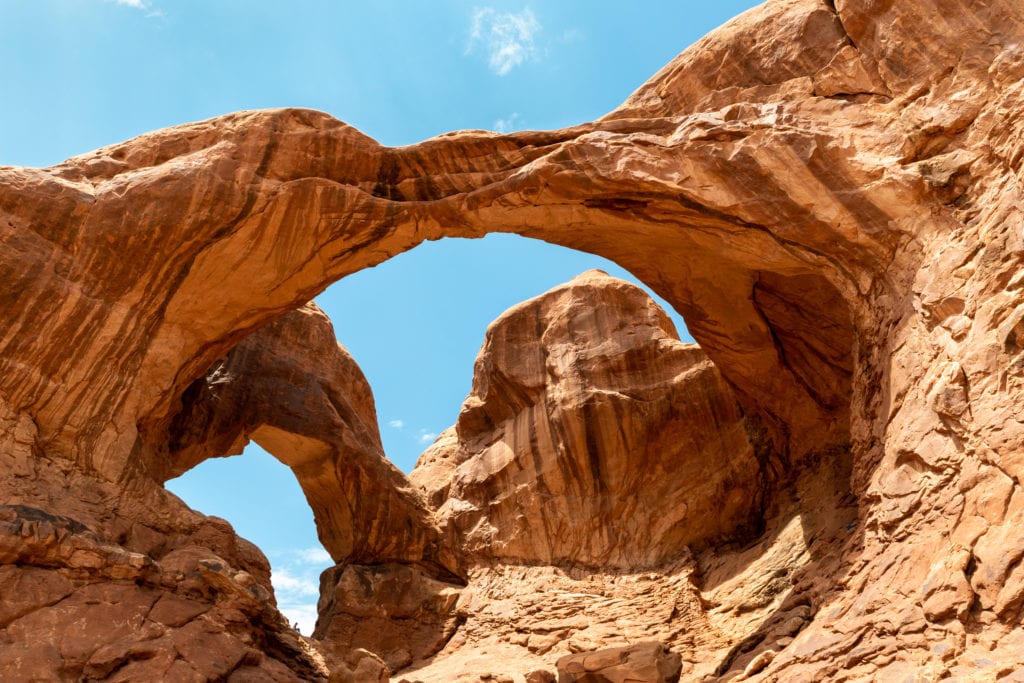 Stargazing in Arches National Park In June
June is a perfect time to see the Milky Way and do some stargazing in Arches National Park. With the Devil's Garden Campground sitting in the very back of the park, there is very little light pollution, making for ideal conditions. You'll also often have a cloudless sky at night in this part of the country.
Additionally, ranger led tours are also available at night so this is a great time to see the park in a way you may have never thought. Rarely are there crowds for these types of hikes. See the milky way or go on a flashlight led tour to look for night creatures. There's something to do at almost every hour in the day at Arches National park in June.