Olympic National Park Itinerary: 3 Days In The Pacific Northwest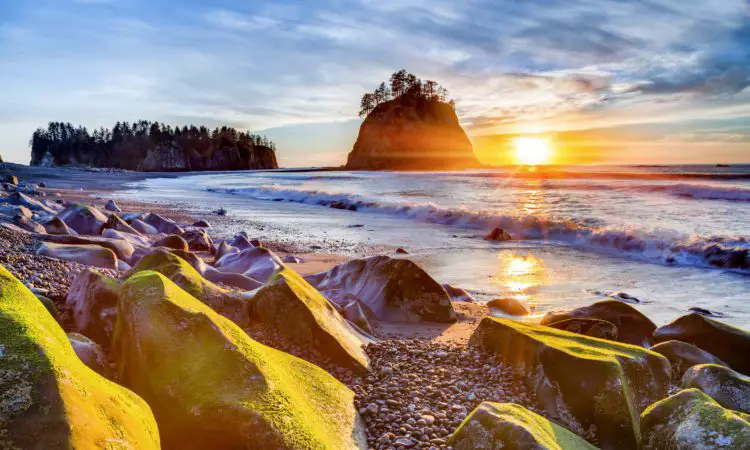 Grounded Life Travel is supported by its audience. When you purchase through links on our site, we may earn an affiliate commission.As an Amazon Associate I earn from qualifying purchases. List of everything we use in our travels.
I must admit, when I think of the northwest corner of the continental United States, I don't immediately think of a national park. And yet, that is exactly what you will find there. Let this Olympic National Park Itinerary guide your visit to this beautiful area.
Where is Olympic National Park?
Olympic National Park is in the northwest corner of the state of Washington. The terrain is quite diverse with mountains, rain forests, and miles of coastline.
A great option for your visit is flying in to Seattle and then driving. The drive is gorgeous, and it won't take you long to reach the park. The closest entrance to the airport is the Hurricane Ridge Entrance in Port Angeles. I recommend heading north out of Seattle and taking the ferry from Edmonds to Kingston.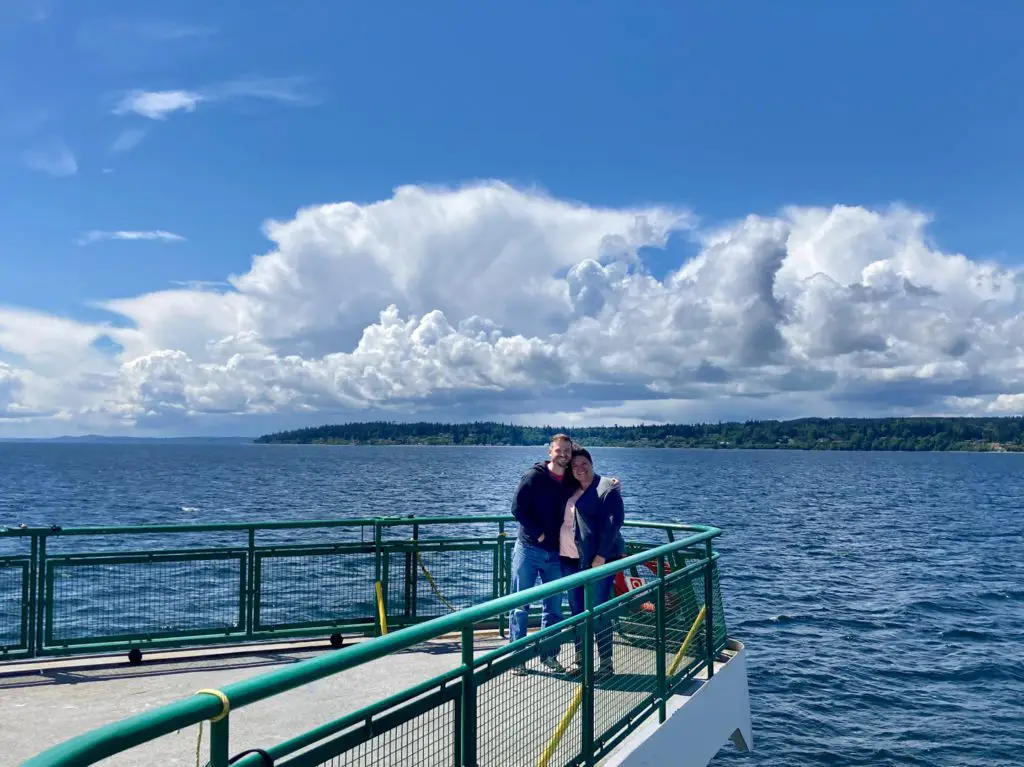 The Best Time To Visit Olympic National Park
This national park is open 365 days a year. However, the best time to visit is spring through fall. Many roads are closed in the winter months. Spring is green and vibrant after the rainfall in the winter. Summer is perhaps the most perfect time to visit, as the views are still beautiful and the temperatures are mild.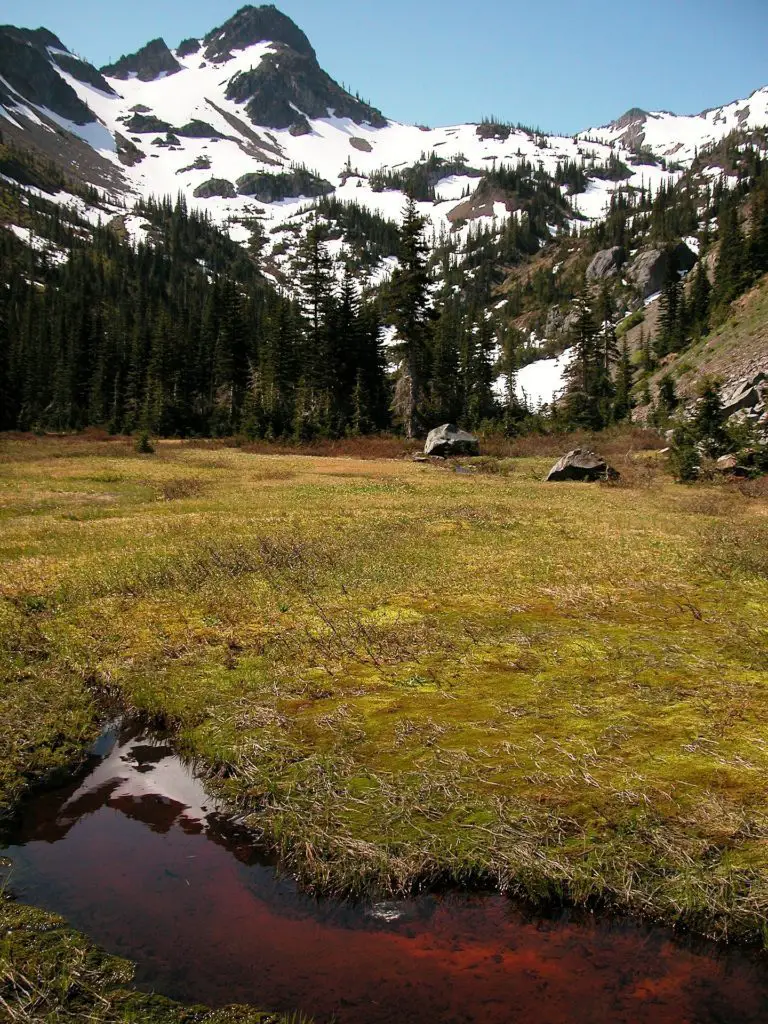 Where to Stay Near Olympic National Park
You will find a variety of accommodations inside the park, ranging from cabins to lodges to resort suites. I highly recommend making reservations for these locations, as they fill up quickly, especially in the summer months. We stopped by Lake Crescent Lodge in late May, hoping to find a room available at the last minute, but we were out of luck. We plan to return some day with reservations. For a stay on the coast, I suggest Kalaloch Lodge, near Ruby Beach.
Another option is to stay outside of the park where you will find the normal array of choices. Many visitors prefer a bed and breakfast or vacation rental which can be found in many of the surrounding towns.
Camping in or near Olympic National Park is a unique experience, as you can go from pitching your tent in a mountainous area one night, to a rainforest campsite the next night, and then to a site right at the beach the next. Check out the national parks website to find campgrounds within the park.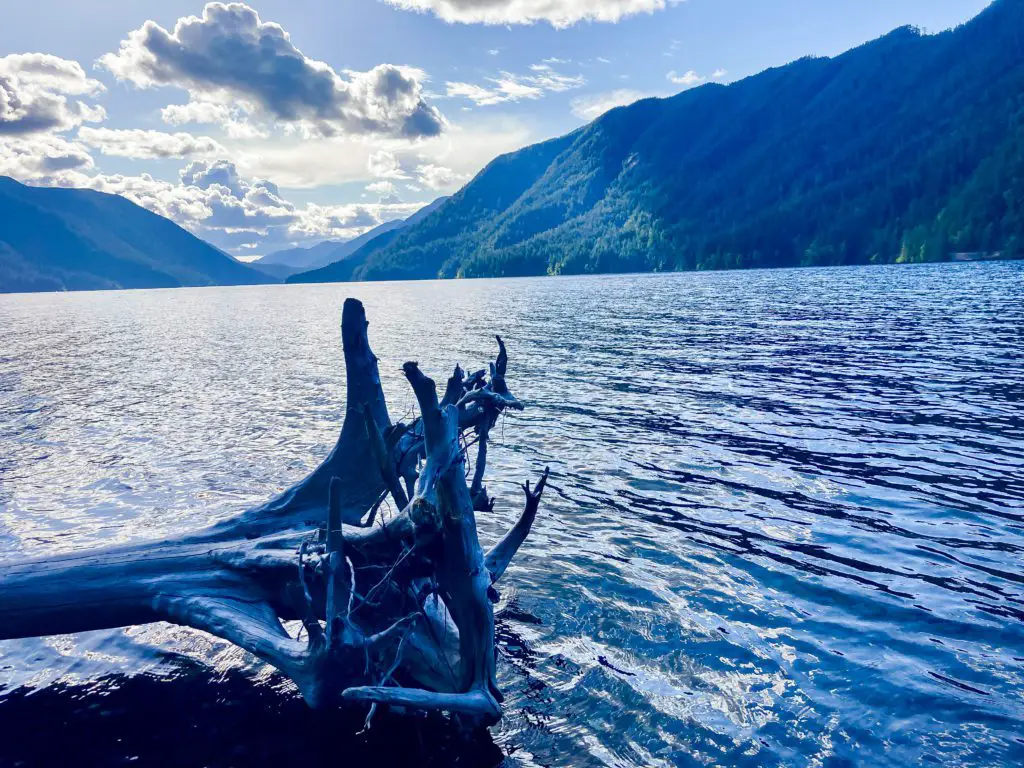 How Many Days Do You Need At Olympic National Park?
You could create an Olympic National Park Itinerary to see much or most of the park in 2-3 days if your priority is to simply get to each area. However, we have found this to be a place we prefer to settle into. If you are like us, you may want to schedule a few extra days to relax in place. You might even choose to stay a couple of days in each of the areas of the park to take advantage of the varied terrain.
How Do You Spend Three Days At Olympic National Park?
Follow this Three Day Olympic National Park Itinerary closely if you only have three days to spend there.
Day 1
Start at Hurricane Ridge. The drive from Port Angeles will be amazing, and you will find places to pull off for some great photos. Once you arrive, you will love the incredible views just steps from the parking area. There are easy paved trails right around the visitors center. You might also choose to take the more advanced hiking trails from this location. Arrive early, as the parking lot fills up fast.
Head to Lake Crescent Lodge for tonight's home base. While you are there, you can rent boats and paddle on Lake Crescent as well as enjoy some great meals at the Lodge Dining Room. You might also head out on one of the hiking trails nearby. Don't forget to spend some time in the chairs staring at the gorgeous lake.
Day 2
Spend the morning in the Hoh Rain Forest. Stop first at the Hoh Rain Forest Visitor Center where the staff will be so helpful with suggestions for your time there. There are some trail options, depending on how long you want to stay. There are a couple of short loop trails as well as longer options.
Head towards Lake Quinault, and have lunch at the Roosevelt Dining Room in Lake Quinault Lodge. The views from your table will be spectacular.
After lunch, drive the Quinault Rain Forest Loop Drive. It circles Lake Quinult and also takes you past a part of the Quinault River. The loop is 31 miles total.
If you want to hike a bit this afternoon, there are several hikes from the lodge area. Waterfalls, rainforest, and gorgeous views are just a few of the things you will see on your hike.
End your day at Kalaloch Lodge and spend the night there, ready for a day on the coast tomorrow.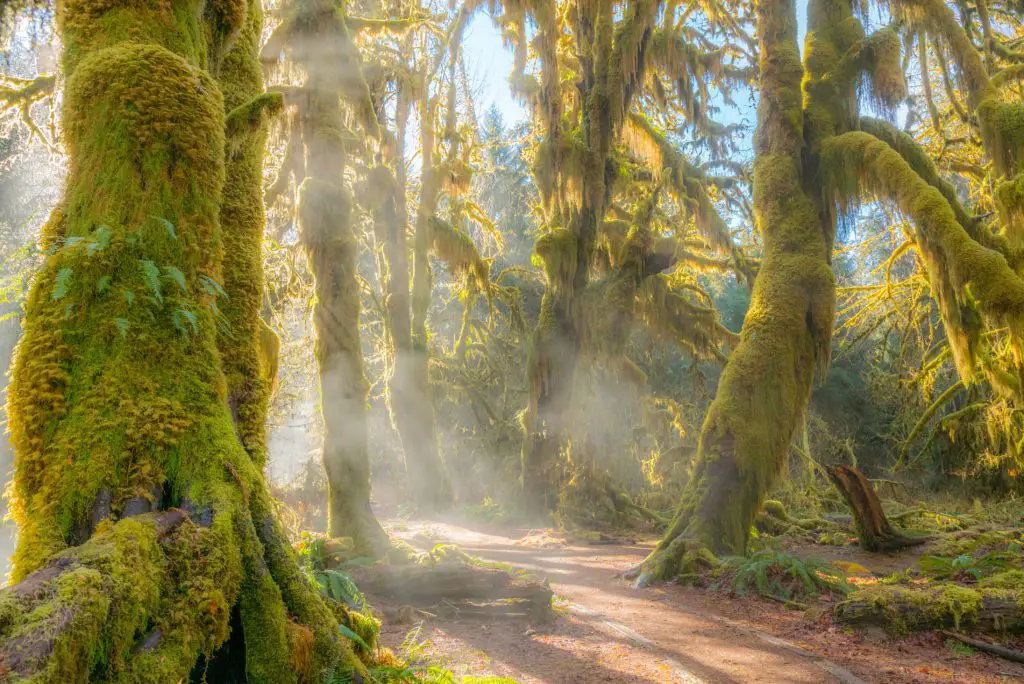 Day 3
Today will be spent exploring the coastline. Start the day with a yummy breakfast at The Creekside Restaurant at Kalaloch Lodge.
Lace up your hiking boots and head out to Kalaloch Beach which is just a short walk. While you are here, you will also want to visit Ruby Beach which is about eight miles north. Driftwood and Sea Stacks are just a couple of the magnificent things you will see there. Want to know a secret? About four miles north of Kalaloch Beach, there is a beach at a pullout on the road not many folks know about. It will be really peaceful and quiet there since it's just our secret.
Take Road 101 North from Kalaloch or Ruby Beach, wherever you were last parked. It will take you inland for a bit, and near Forks, Washington (Twilight fans may want to stop here for a bit!). Grab some lunch, and then take Road 110 back out to the coast. Alternatively, you could drive on out towards the coast and have lunch in La Push.
Rialto Beach is your stop for the afternoon. The tide pools are amazing here if you're willing to walk a bit. Hike north on the beach for a little less than two miles, and you'll come to Hole-in-the-Wall. Low tide is the safest time to be at Hole-in-the-Wall, so, depending on the time of year, you may want to alter this itinerary to be at Rialto Beach during low tide.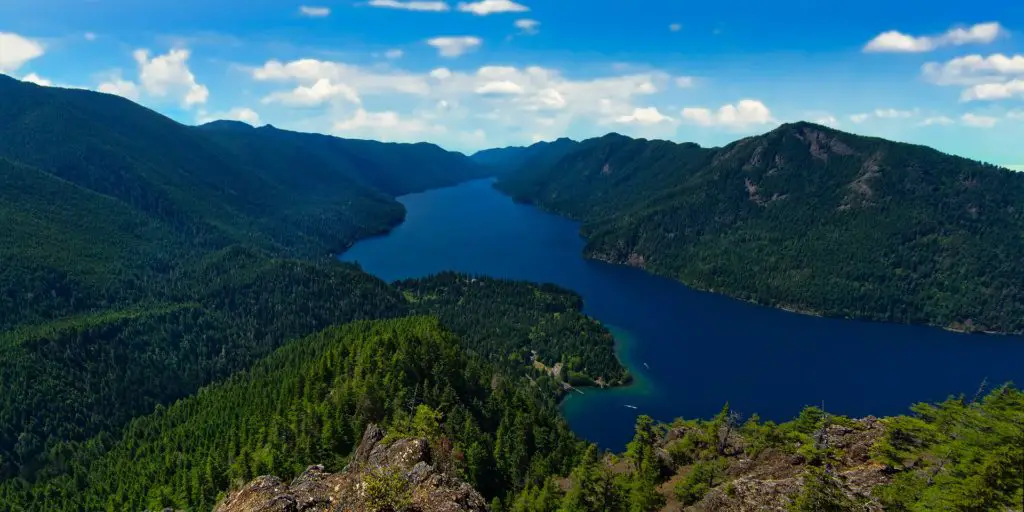 Tags :
national parks