New Amtrak East Coast Flexible Dining Menu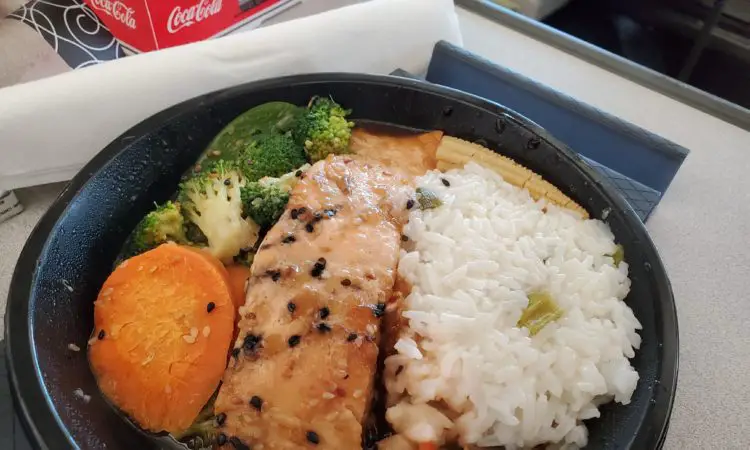 Grounded Life Travel is supported by its audience. When you purchase through links on our site, we may earn an affiliate commission.As an Amazon Associate I earn from qualifying purchases. List of everything we use in our travels.
Amtrak recently introduced an updated flexible dining menu for east coast trains. We had this menu on both the Crescent and the Silver Meteor.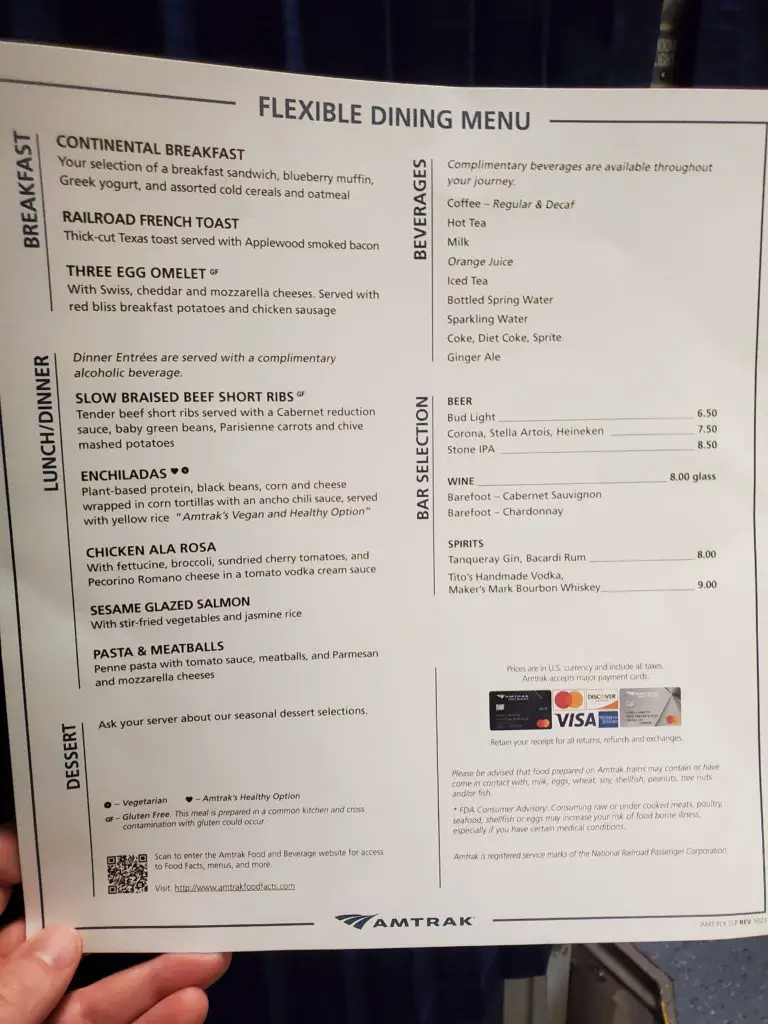 The first thing you'll notice is that some of the traditional dining breakfast items are now offered on the flexible menu. The Railroad French Toast is now on both menu's. The three egg omelet is also new to the flexible dining menu.
Although they have the same name, and are the same food, the flexible french toast is not as good as the traditional french toast. They are also still served in the flexible containers.
As for the dinner options, the sesame glazed salmon is new, and the andouille sausage and rice option has been taken away.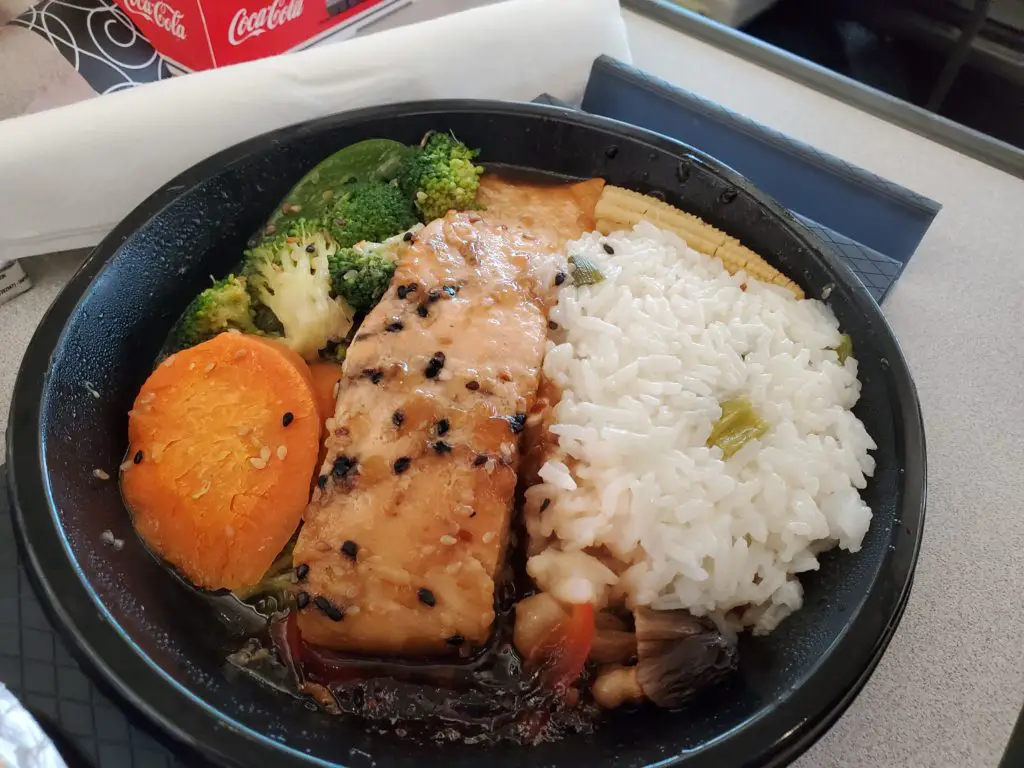 We tried the slow braised beef short ribs and they were excellent.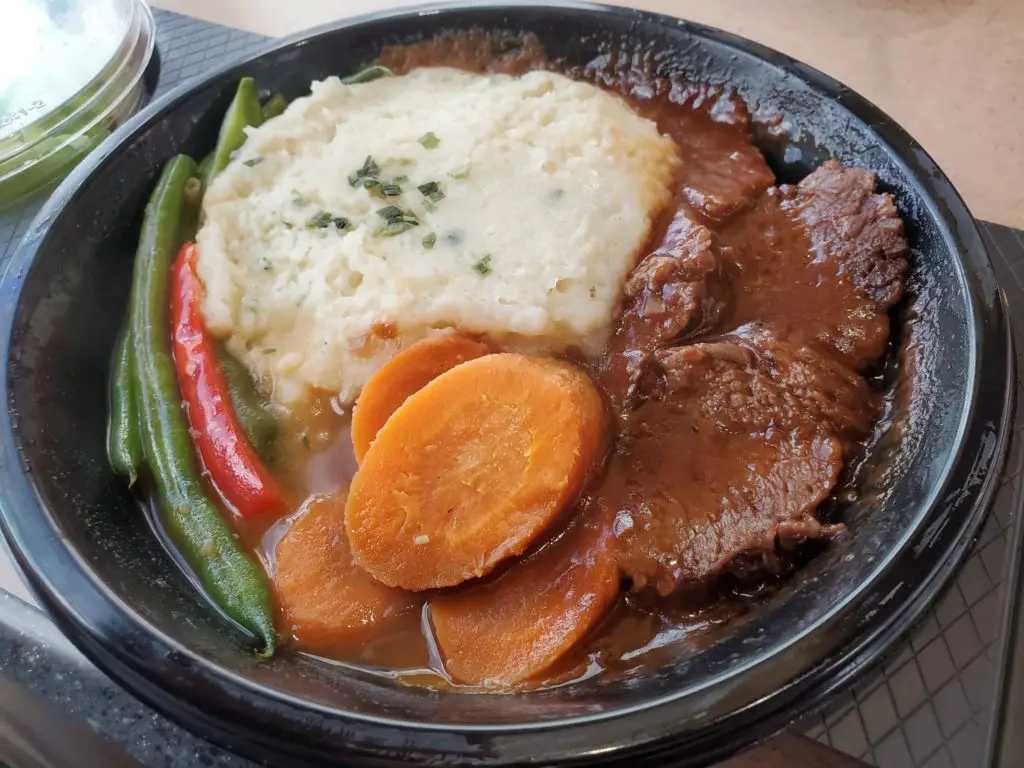 Additional Changes
Additionally Amtrak has updated the blankets and pillows in the sleeper cars. They blankets are now more stylish, soft, and have more weight to them than before.