London Euston Station: A Complete Guide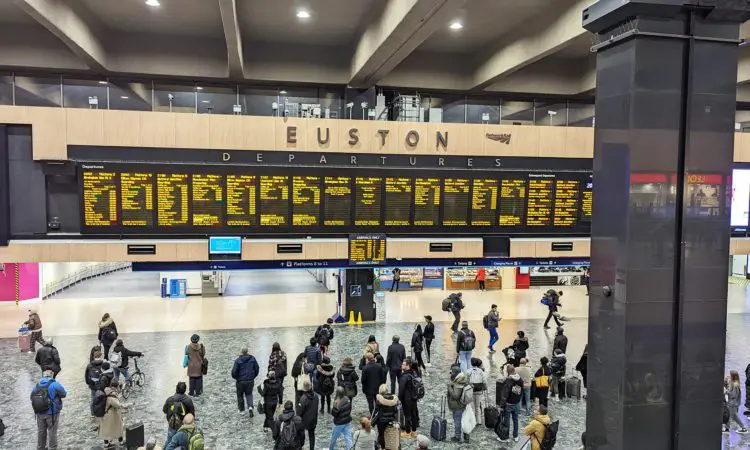 Grounded Life Travel is supported by its audience. When you purchase through links on our site, we may earn an affiliate commission.As an Amazon Associate I earn from qualifying purchases. List of everything we use in our travels.
London is a magnificent place to explore. With its 2000 year old history and the architecture and landmarks to tell its tales, London is one of those places that just can't be missed. You can start here on your European travels and continue exploring the continent, or you can choose to stay nearby and explore Great Britain and the countries to the north that have so much to offer.
Known as the "Gateway to the North. Euston Station is the hub for traveling the whole of Great Britain and Scotland and all the great places in between. Plan your holiday or work trip with train travel in mind. It is an easy, pleasurable and affordable way to see the countryside and get to know this part of the world.
London Euston Station Overview
If you are wanting to travel from city to city in Great Britain, than Euston Station is definitely where you would would want to start. Likewise, if you fancy traveling to Scotland, Euston Station has many long range trains that can get you to the popular destination. The station was first built in 1837 and was the first inter-city train line for London at the time. In the 1960's the original building was torn down. Only a remnant of the original, iconic stone arch remains behind a pub outside the station. Today it is a bustling metropolitan standard that sees 71 million people through its doors every year.
Chances are you will be entering through the main doors from Euston Road where you will immediately find an information desk in front of you. Take the time to ask questions and orient yourself if need be. There are shops to your right and the Ticket Office and Station Concierge to your left. There is also an additional ticket office behind platform 11 in the rear of the station. The first class lounge is also located to the right as you enter by taking the lift to the second floor. There are also several additional restaurants on this quieter level, great for getting work done. The station platforms are located to the rear of the station and number 1-16 right to left. Pay attention to the posted arrivals and departures posted throughout the station to ensure your train is set to depart on time.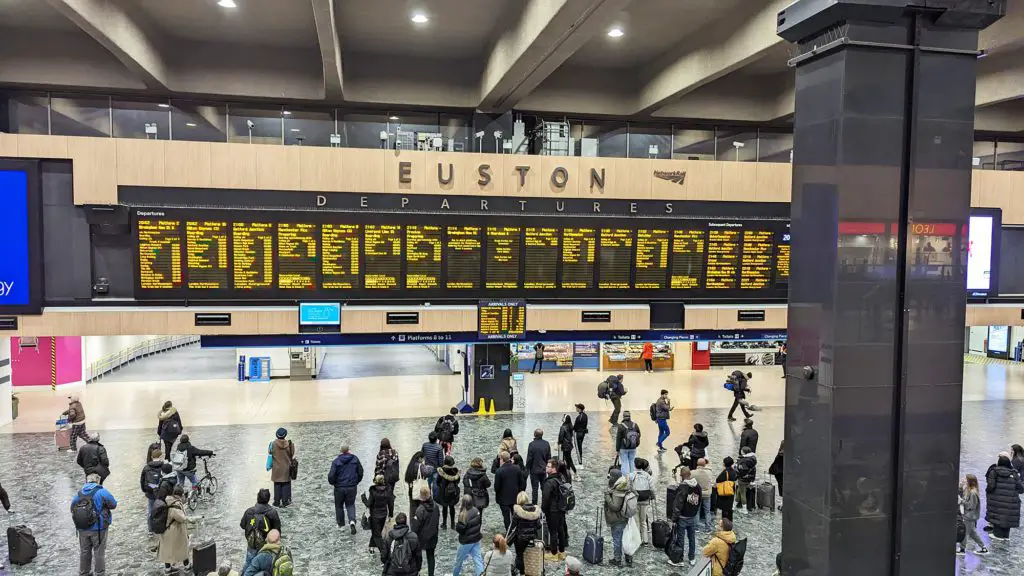 How to Buy Tickets at Euston Station
If at all possible, it is best to purchase your tickets online before the date of your trip. You will avoid lines and ensure that there is a seat for where you want to go. However, there are manned ticket offices at the station ready to help you, as well as ticket machines also posted near the ticket offices.
We book our train tickets in Europe using either Trainline or Rail Europe. These services offer an easier customer experience as we've found our credit cards work better when booking through these sites. Eurostar Tickets can be booked on either platform. In addition Rail Europe offers rail passes if you are planning a longer trip.
Where to eat at Euston Station
Euston Station is packed full of places in which to indulge before your departure. Grab a quick croissant and coffee at Cafe Ritazza which is on the right as you enter. If you want to sit and enjoy a longer meal, try The Signal Box for traditional fish and chips or grilled lamb kofta. If you need a stronger coffee and a place to work, there is a Starbucks on the upper level near the first class lounge. No need for the first class lounge when you have Starbucks!!
Where to Stay near Euston Station
There are are many hotels located less than a mile from Euston Station. Whether you are looking for affordable accommodations or something more luxurious, you will find it near your station destination.
The Standard is luxurious yet affordable choice for your stay. Italian sheets and fluffy down pillows will help you relax in The Standard's contemporary rooms. Enjoy one of the five establishment for eating, drinking or reading a book. With only .4 mile walk, you have so much at your fingertips along with the comfort of knowing you can get to where you are going quickly.
The Kimpton Fitzroy London is located .5 miles from the station. This grand Victorian hotel was just renovated in 2018 to its former glory. Enjoy all the pampering and glamour you crave from this hotel which is close to many popular tourist sights such as the British Museum and the West End of London.
For the budget conscience traveler the Bedford Hotel is a great option. Clean and comfortable, this hotel is .7 miles from Euston Station. However, you will get a free breakfast with your stay to fuel your short walk to your platform. you will have full belly and a good nights sleep. What more could you ask for?
How early do you need to arrive at Euston Station?
If you stay at the many choices for accommodations in the area, you will be a stones throw to the station. However, if you are coming in from a different location, make sure you have enough time to not only orient yourself and buy tickets, but also enjoy the station and what it has to offer. Furthermore, I recommend 30 to 45 minutes before you must report to your platform. Grab a bite, shop at some retailers and then you will be on your way.
There is an Avanti First Class Lounge for First Class Passengers and Caledonian Sleeper Passengers that is open before you board. Inside you'll find a place to sit and some free beverages and snacks. It isn't so nice that I'd show up early just to visit it, but if you arrive early it is worth checking out. The lounge is located upstairs over the main hall.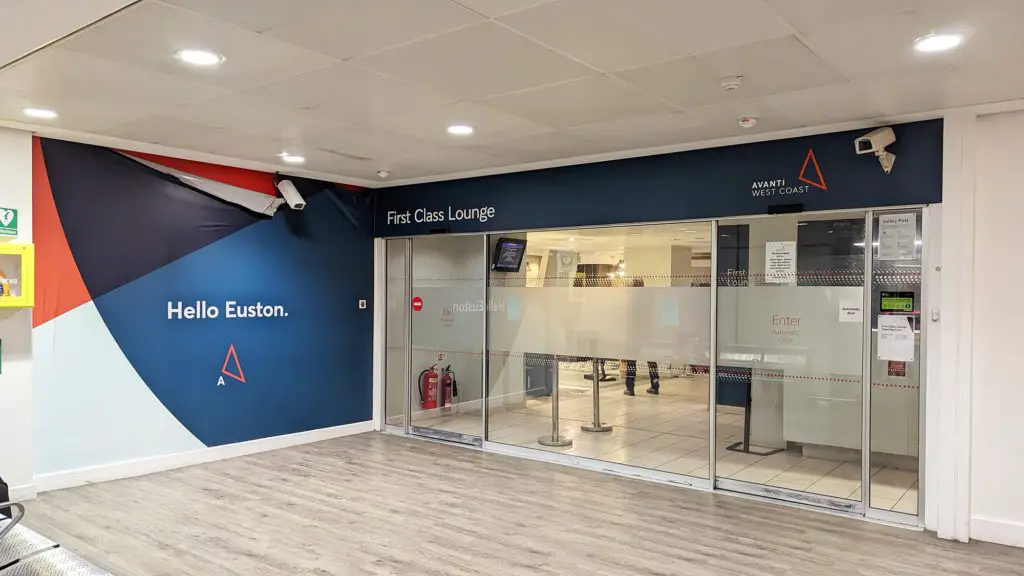 Best trips from Euston Station
You can get to many of Britain's most exciting places from Euston Station. They all have something different to offer and you'll learn so much about this amazing country and it's culture through visiting these wonderful cities.
Birmingham
In a little over an hour from Euston Station you can be in Birmingham, ready to see some sights. Start at Gas Street Basin and get a taste of Amsterdam. With its canals and fabulous pubs and restaurants, you'll get a feel of how amazing this town is. After, you can walk through St. Patrick's Cathedral and experience the beauty of this baroque style, historical landmark.
Manchester
Two hours north of London you'll find yourself in a northern city that has warm hospitality. If in Manchester, you must stop by the Old Trafford Museum and Football Club. For the bookworms in your group you must tour John Ryland's Library. The gothic architecture and the shear amount of books this institution holds is absolutely amazing.
Liverpool
Liverpool is full of things to amuse you, but one famous crew really put it on the map. You've come to Liverpool to see all the haunts and jaunts that the Beatles used to call their own. Take a fabulous ultimate Beatles tour experience and you'll get to see it all. However, there sure is more to this city than boy bands. While you're here, visit the Liverpool cultural centre in the Royal Albert Dock. The ambiance coupled with all of the great things to explore here, keep many coming back to experience true Liverpool heritage.
Set out to a far off land of magic and mystics in the wonderful country of Scotland. Travel by high speed train on a Caledonian Sleeper to the lowlands of Scotland. You can reach Glasgow and Edinburgh in under 4.5 hours. To get to the northern city of Aberdeen in the Highlands will take you about 8.5 hours.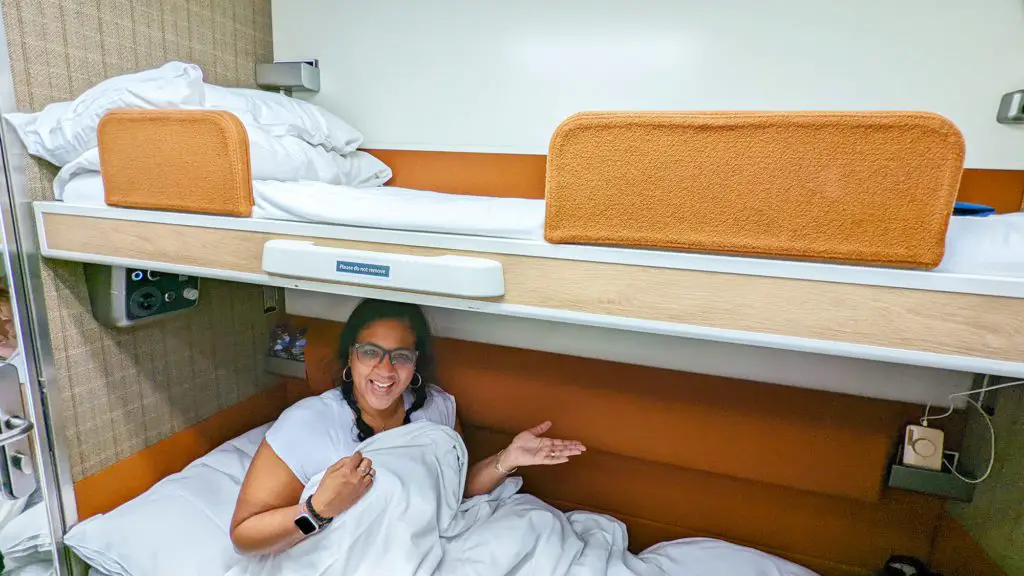 There is so much to see in the beautiful an intriguing land of Scotland. If in Edinburgh, you must tour Edinburgh Castle. The Kelvingrove Art Gallery and Museum in Glasgow is one of the most impressive art museums in the country. When in Aberdeen enjoy the sand between your toes and climb the dunes at Balmedie Beach.
Taking a trip from Euston Station is the easiest way to get around the United Kingdom. Plot out a trip and take a week or more to see all that there is to explore in the enchanting, adored country.