The Northern Belle-10 Things you need to know before riding this train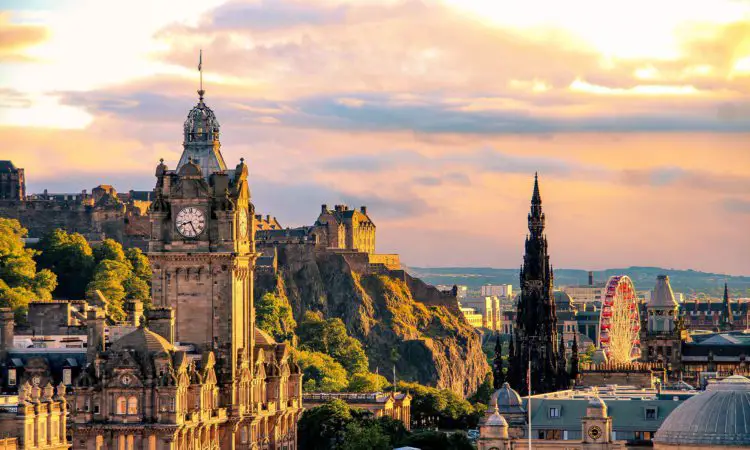 Grounded Life Travel is supported by its audience. When you purchase through links on our site, we may earn an affiliate commission.As an Amazon Associate I earn from qualifying purchases. List of everything we use in our travels.
The Golden Age of Travel brought on much competition from various train lines vying for the attention of debonaire millionaires with deep pockets. Many train lines were birthed during this time. However, as technology flourished, luxury train travel was overshadowed by the elegance and swift nature of the airplane.
Over the decades visionaries realized there was still a place for this sophisticated way of travel. Today, you see the resurgence of luxury train travel in scores of cities around the world. In fact, it is once again dominating the landscape, both literally and figuratively. The Northern Belle has become a favorite way for even the ordinary person to enjoy journeying to a grand destination.
The Northern Belle is one of those trains in this genre of travel that has become one of the most popular trains in Europe. Travel across the beautiful English countryside as you sip your champagne and dine on gastronomical masterpieces. Pick from a host of things to do and see across the U.K., making traveling a grand affair. No expense is spared on this luxury train.
What is the Northern Belle?
The Northern Belle is a luxury train that ushers passengers to various points across the U.K. ,while featuring wonderful brunches, tantalizing teas and impeccable dinners. Introduced in 2000, the train was formerly part of the Venice-Simplon Orient Express.
The train's theme was inspired by the 1945 film "Brief Encounter", which depicts a love story set amongst trains. You will find that each train is named after a place in which the train visits and each carriage exudes a personality of its own.
Inlaid fine woods, marquetry motifs and mural paintings set the stage. Travel in the ultimate lap of comfort and luxury while having intricate details to fawn over.
Is the Northern Belle a steam train?
The Northern Belle is traditionally hauled with a modern diesel-electric locomotive. However, on special occasions the Northern Belle is hauled with a steam engine that harkens back to the days when luxury travel was in it infancy.
Where does the Northern Belle train go?
The Northern Belle travels to various places in England, Scotland and Wales. However, there are two different types of journeys to choose from on the Northern Belle. You can pick one of many destination journeys that the train travels to. You can also just ride the rails on a whirlwind trip that will start and end in the same place.
However, if you would like to get on the train with a set destination in mind, you may want to choose from one of these amazing places to visit.
Alnwick Castle
As you arrive in Alnmouth you may recocognize Alnwick Castle from the Harry Potter movies. Therefore, you must take out that camera and snap away. Peruse the castle and the gardens before boarding again and enjoying a grand five-course meal.
Aerospace Bristol Museum
For fans of train travel and vintage planes it doesn't get much better. After a wonderful brunch, you will arrive in Bristol to explore until your heart is content. After boarding you will have a culinary experience like no other.
Teatime
During Teatime, the journey is the destination. The British love their tea! In fact, they like it so much, there are even train excursions that celebrate this time honored tradition. Enjoy sandwiches, scones, pastries and cakes. In addition, you will have your choices of teas to top off the afternoon.
Edinburgh & Royal Yacht Britannia–
This is as an exclusive trip as you can come by when it comes to train travel. After boarding the Northern Belle and enjoying an exquisite brunch, you will be transported to the Royal Yacht Britannia. Here, you will be able to tour such a relic of history. When you board the train again, enjoy a delectable dinner. A sommelier chooses wines paired to bring out the various flavors of your meal.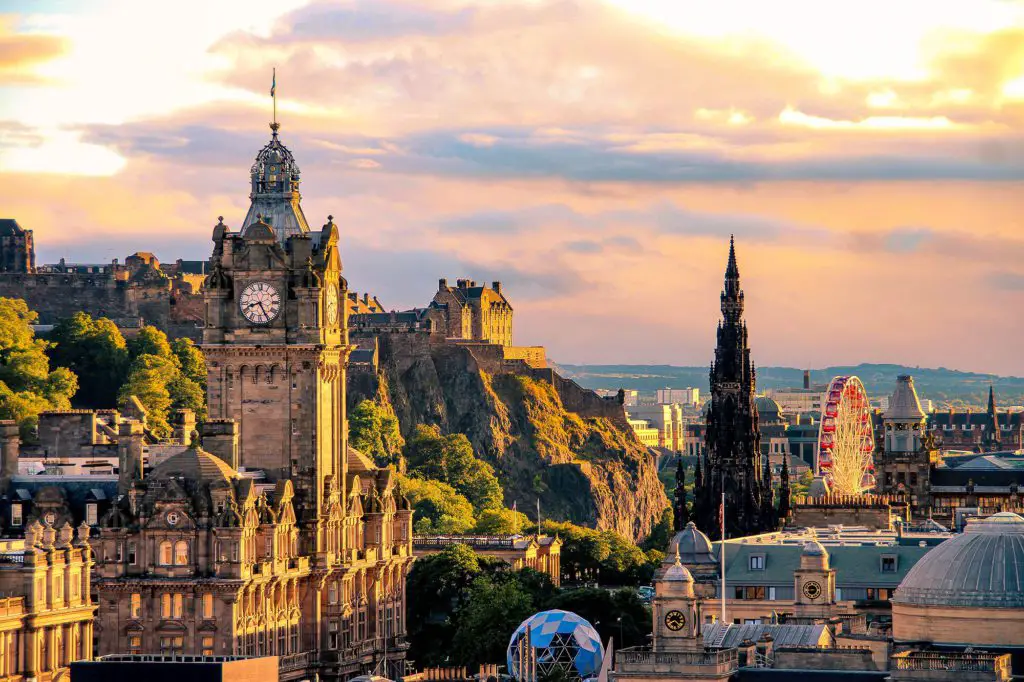 How much does a ticket cost for the Northern Belle?
The Northern Belle can be a relatively economical excursion, or you can go all out and spare no expense. For $365 you can enjoy a a traditional English Tea Service with all the important trimmings. Strolling musicians and a magician will visit your table as you take in the ever-changing landscape.
The most expensive excursion is priced at $930. On this trip, you are whisked away by the Flying Scotsman, the most famous steam locomotive in the world. You will travel to Edinburgh where you can stroll around the historical sights and various shops. Of course champagne, wines, fabulous cuisine and delicious desserts are all a part of the affair.
The Northern Belle is also available for hire for your special event. The train can accommodate up to 252 passengers, with 42 passengers in each carriage. You must speak to an agent about details and time of year in order to get a price on this once in a lifetime event.
Is there a dress code for the Northern Belle train?
You may want to save your flip-flops and shorts for a more casual affair. A ride on the Northern Belle is an occasion to celebrate. If not a birthday or a wedding, why not just celebrate life. Accordingly, you should dress up and make it a more formal affair as they did in The Golden Age of Travel, back in the 1920's and 30's. For women, a lovely dress or smart pantsuit will do. Men can don a sport coat, tie or even a suit. You can't be two dressy on a luxury train.
Can you sleep on the Northern Belle train?
The Northern Belle train is not equipped to house passengers for overnight service. However, the staff is provided sleeping chambers. This gives their passengers the best service available anytime they are on the train.
If you would like to have an overnight experience, book a hotel or rental property at your destination city. This addition can turn an amazing one day experience into a multi-day adventure!
Is the food good on the Northern Belle?
From champagne brunches, to five-star meals, the Northern Belle is packed with culinary experiences that make it difficult to choose.
A team of dedicated and highly trained chefs work to bring you regionally inspired food uniquely prepared and visually appetizing. The rocking of the train and the sounds of the rails with the scent of fine food will be unforgettable.
Do you tip on the Northern Belle?
Tipping is not required, however the staff appreciates recognition of their highly attentive service.
Can you buy drinks on the Northern Belle?
There is a fully stocked bar on the Northern Belle where a knowledgeable bartender can make any drink you fancy. However, champagne and an extensive collection of wine is included with many excursions.
Is the Northern Belle worth it?
The Northern Belle is most certainly worth the time and money you will spend on such a unique experience. Where else can you tour a Royal Yacht, explore an ancient castle, walk 1,000 year-old streets and roam around gardens from antiquity. The Northern Belle can be anything you want it to be. By choosing an excursion that is right for you and your interests, you can have the trip of your dreams.