The British Pullman-12 Things you need to know before riding this train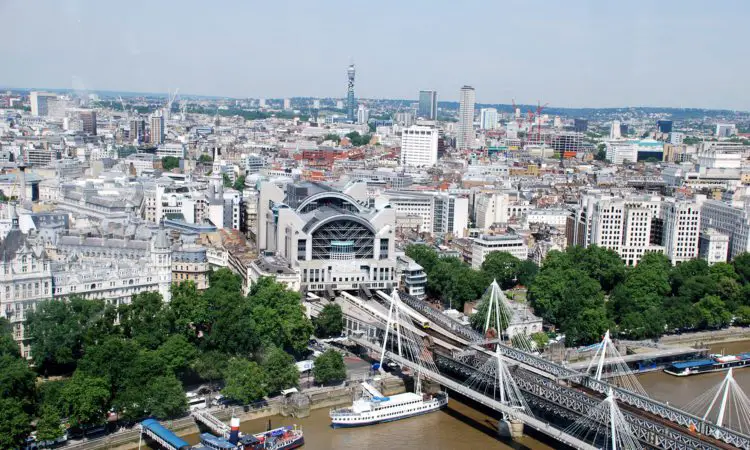 Grounded Life Travel is supported by its audience. When you purchase through links on our site, we may earn an affiliate commission.As an Amazon Associate I earn from qualifying purchases. List of everything we use in our travels.
Touring the English countryside is a relaxing way to spend a holiday. The rolling hills, the dense forests and the quaint villages that line the train routes throughout England are especially alluring and will captivate you on your first visit. Taking the time to see the United Kingdom by train can be an amazing experience that you might not be able to replicate anywhere else.
The British Pullman is the most luxurious of day cruises that you can take by train. A world before the advent of the loud and bright technologies of today awaits on the British Pullman train as it harkens back to the Golden Age when this manner of travel was a highly celebrated affair.
Don your best dress and come with a hungry tummy and a sense of adventure. A ride on the British Pullman can be anything you want it to be as you choose from the many trips that are available.
What does the British Pullman consist of?
The British Pullman is a collection of twelve historical carriages that were collected by American businessman James B. Sherwood, whom had a dream of recreating the glamorous age of luxury train travel. All carriages were in a state of disrepair, yet brought to their former glory from the 1920's and 30's by Sherwood to bring you to the fine example of luxury train travel that you see today.
Many cars were sleeper, kitchen and dining cars that needed to be totally overhauled in order to bring them back to their former glory. Many details on and inside the carriages have been lovingly restored, while others have been replaced as needed to keep the antiquity of the carriages. Beveled glass, velvet upholstery and magnificent, wood craftsmanship are just a few embellishments you'll see on the British Pullman.
Why is it called a Pullman?
The word Pullman comes from the luxury carriage builder, George Pullman who grew tired of riding in a train car that had no bed and was uncomfortable. He vowed to changed this when in 1859 he built the first Pullman coach, a luxury train carriage.
An upper berth would fold away during the day, but at night one could unfold both the top and the bottom berths to become two comfortable beds. Elegant draperies, plush carpeting and excellent woodworking elevated the Pullman car to become the most luxurious way to travel in the world.
Where does the British Pullman leave from?
The British Pullman leaves from and often ends up at London's, Victoria Station. Depending on which trip you book, you could also end up in one of the many cities in the U.K. and enjoy a night or two in a hotel before returning to Victoria Station.
Where does the British Pullman go?
Travel to over 25 destinations on the British Pullman. From Bath and its roman architecture and beautiful baths, to Yorkshire and a chance to tour Leeds Castle, there is a trip designed for you and your interests.
Some of the more popular trips include:
Canterbury-For those that want to explore the ancient city that inspired Chaucer's Canterbury Tales, this trip is perfect. Walk the cobblestone street and gaze at the timber built homes that were constructed so long ago in this city so famous for its history.
Kent-Enjoy a wine tasting tour at either Balfour or Herbert Hall Wineries and taste the best of Kent. There is also a tour that includes a five course tasting menu by Dom Pérignon Chef Nieves Barragán Mohacho.
Sandringham- Visit the exquisitely beautiful and royal favorite summer retreat of Her Majesty The Queen. Enjoy the Sandringham Exhibition & Transport Museum, which features memorabilia, automobiles and photographs of the royals as they enjoyed their holidays at Sandringham.
West Sussex-Visit the most magical place with a full day journey to Arundel Castle. Enjoy the highest service in fine dining available on the British Pullman along with fine wine and desserts. Once in West Sussex, walk around the town and get acquainted with the River Arun before touring the stunning grounds and castle of Arundel.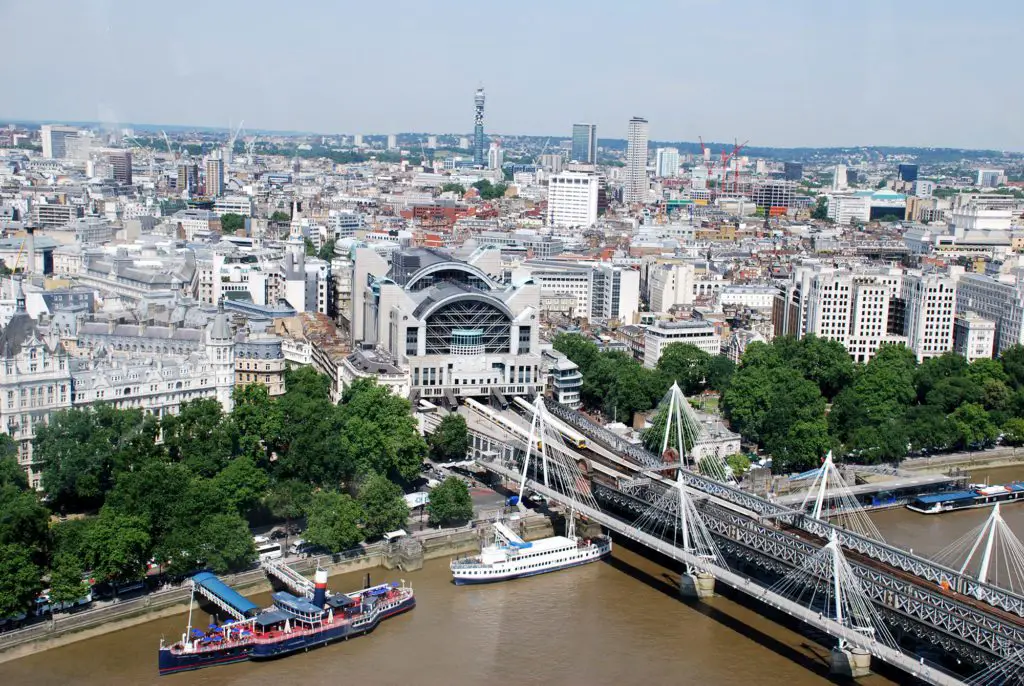 How long is the journey on the British Pullman?
Journey lengths will depend on the trip that you choose. You can choose a round trip fare that begins at Victoria Station and also ends there later that evening. Alternatively, you can choose to travel to one of their many destinations by train. Spend some time in your chosen city sightseeing and immersing yourself in each unique culture.
Can you sleep on the British Pullman?
Although George Pullman originally designed the Pullman Carriage to house guests overnight in their sleeping berths, the British Pullman was remodeled for day travel only. However, you can travel to your destination and choose from a host of five star accommodations that will add to your vacation.
What is the food like on the British Pullman?
When dining on the British Pullman you will be cared for by a host of award-winning chefs. They are all trained expertly and know how to bring your tastebuds to life. Their unique and mouth-watering dishes are served daily, with the menu depending on the season and journey. Celebrity chefs are also featured, periodically, making this experience truly unforgettable. Food is paired with exquisite wines picked by a knowledgeable sommelier. These professionals will ensure the flavors of every meal come to their full fruition.
You can choose from journeys that include five-star award winning cuisine as the main feature. Alternatively, opt for a simple tea service on an abbreviated route. Whatever you choose, the food and drink that the British Pullman experience offers will be a talking point among fellow travelers.
What do you wear on the British Pullman?
Traveling on the British Pullman is not a jeans and t-shirt affair. It is a place to celebrate life and dress up in your best. When passengers would enter a Pullman car in the 1920's and 30's, they would be adorned in their Sunday finest. It was common to see women formally dressed complete with a lace and feathered hat and satin gloves. Today, you are asked to keep that sentiment by dressing the part. Many men wear a suit and tie and women wear smart, dressy attire. For evening dining, you might see tuxes and formal wear to commemorate the occasion. There is no such thing as overdressing on the British Pullman.
Do you tip on the British Pullman?
Tipping on the British Pullman is not required, however always appreciated if you feel inclined.
Is the British Pullman air-conditioned?
So much has been researched and discovered in order to keep the true essence of the original vintage trains. There was no air conditioning on the original Pullman carriages, therefore there is no air conditioning on the train today. However, the weather in the United Kingdom tends to be very mild. It is and very seldom hot enough to warrant air conditioning.
How much does it cost to ride the British Pullman?
The British Pullman has so many choices for traveling that the fare will very. Fares start at $460 for a brunch trip through the English countryside to $960 for an all day trek that includes several stops, tea time and a five-course meal. You can also choose to get off for several planned excursions apart from the train. Departing from the train in one of the 27 cities that the train travels through is also an option.
There are cheaper options in the area, such as the Caledonian Sleeper Train if you want something less expensive.
Is the British Pullman worth it?
If you make it to the United Kingdom, there is no better way to see the English countryside. The fare paid will, undoubtedly, be worth it. Choose a romantic getaway for two or go with a party of friends. Castles, wineries, ancient villages and so many other adventures await you on the British Pullman.