Best AirBnb's In Merida Mexico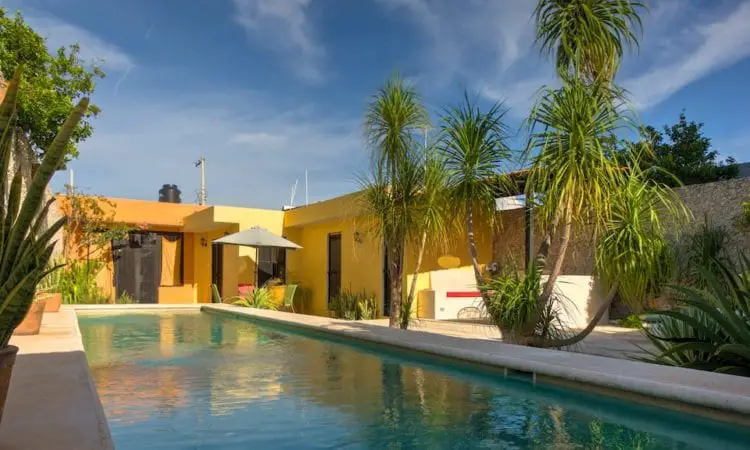 Grounded Life Travel is supported by its audience. When you purchase through links on our site, we may earn an affiliate commission.As an Amazon Associate I earn from qualifying purchases. List of everything we use in our travels.
If you are planning a trip to Merida, you are likely looking for a list of the best AirBnb's in Merida, Mexico. Your accommodations will either make or break your trip in Merida. The location will be very important, you want to be walking distance to Centro. You don't have to worry much about safety as Merida is ranked as the "safest city in Mexico". The cultural experience here is like no other.
Casa Arturo
This beautiful 2br 2.5ba home is located in Santiago. It is the perfect spot for your Merida stay. It is close to many of our favorite restaurants. The home is an open concept, hacienda like. One of the great features of the house is the private pool. It is a fairly new construction home that features a fully equipped kitchen as well as the bonus of a garage. You will truly enjoy your stay at Casa Arturo, it is certainly one of the best AirBnb's in Merida, Mexico.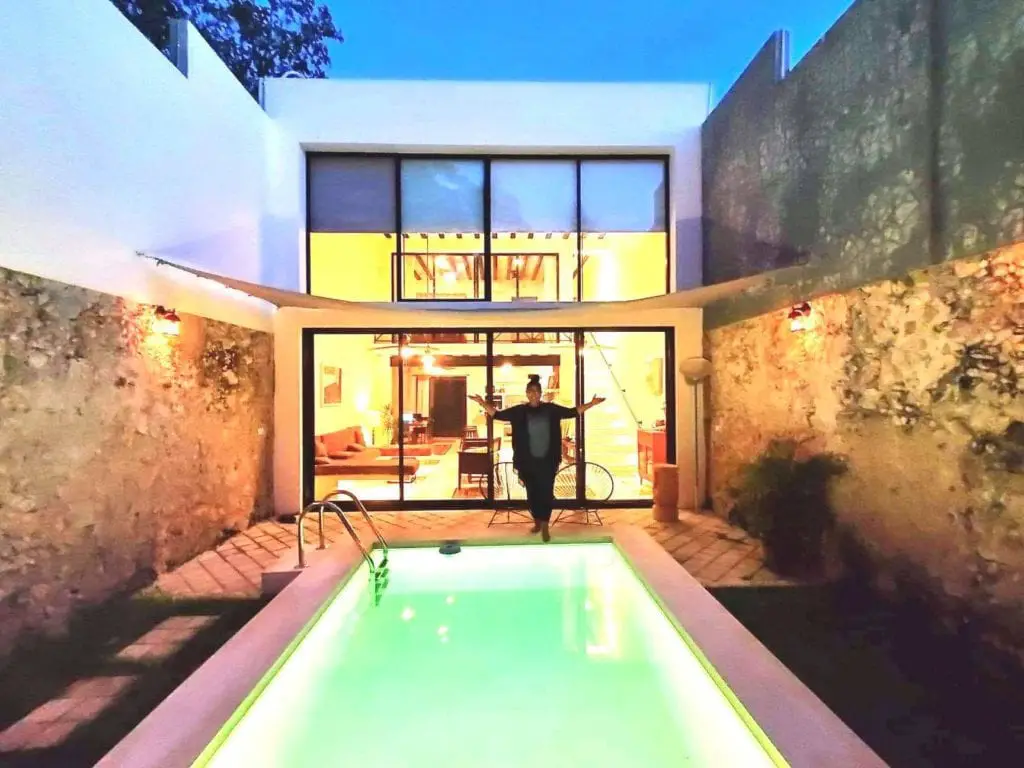 Casa 503
Casa 503 is the perfect place to relax and enjoy our time in Merida. This is a 2br 2ba home in walking distance from Centro Historico. You can spend your afternoons sitting by your private pool in the backyard and spend your evenings strolling the beautiful pastel colored streets of Centro. You can even fire up the grill to cook your own dinners for a true local feel. You will easily see why this made our list of best AirBnb's in Merida, Mexico.
Casa de la 36
This sweet 2br 2ba home is located close to Centro. You will have easy access to many great restaurants. It is close to Parque de la Mejorada. You can easily walk to many tourist hot spots as well as shopping. This house is ranch style and has been remodeled but still maintains the charm of the classic hacienda style home. You will have access to the pool to cool off in the hot afternoons in Merida and you get a garage to park a rental car if you choose to rent one. Casa de la 36 is a bit smaller home but is perfect for your Merida stay.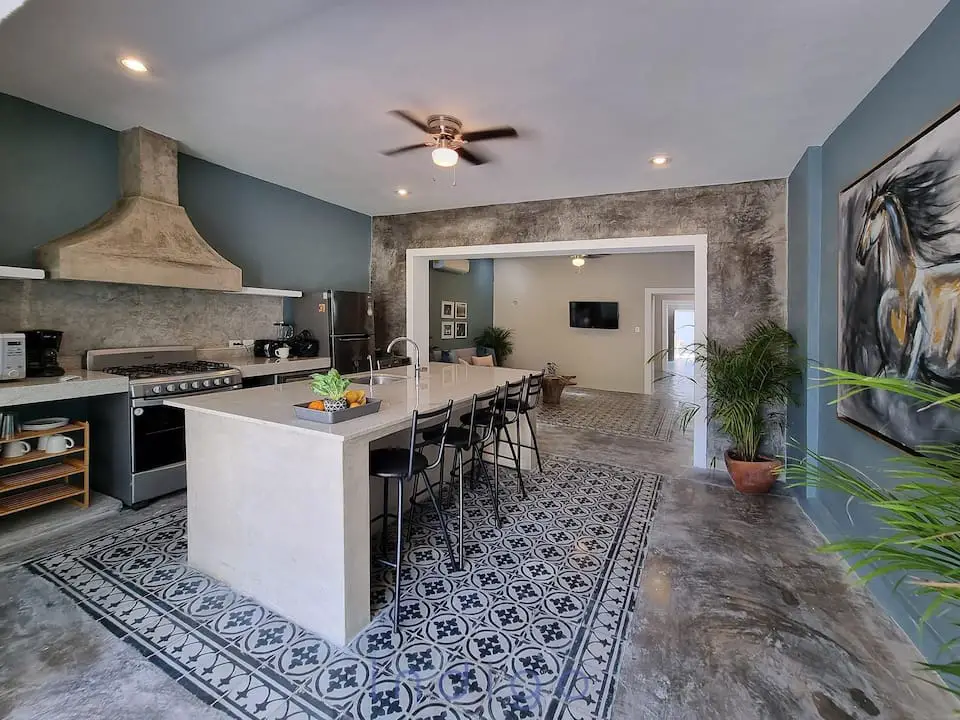 Artistic Design Loft
This loft is one of the most sought after AirBnb's in Merida. If you can book a time here you will be treated to a great location for your trip. This loft has design elements from Ponce. A beautiful 12m pool is all yours! This is a 1br 1ba home that will truly give you a taste of what life is like in Merida. The open air concept is reminiscent of the well known hacienda feel. This artistic loft will leave you wanting to stay a bit longer.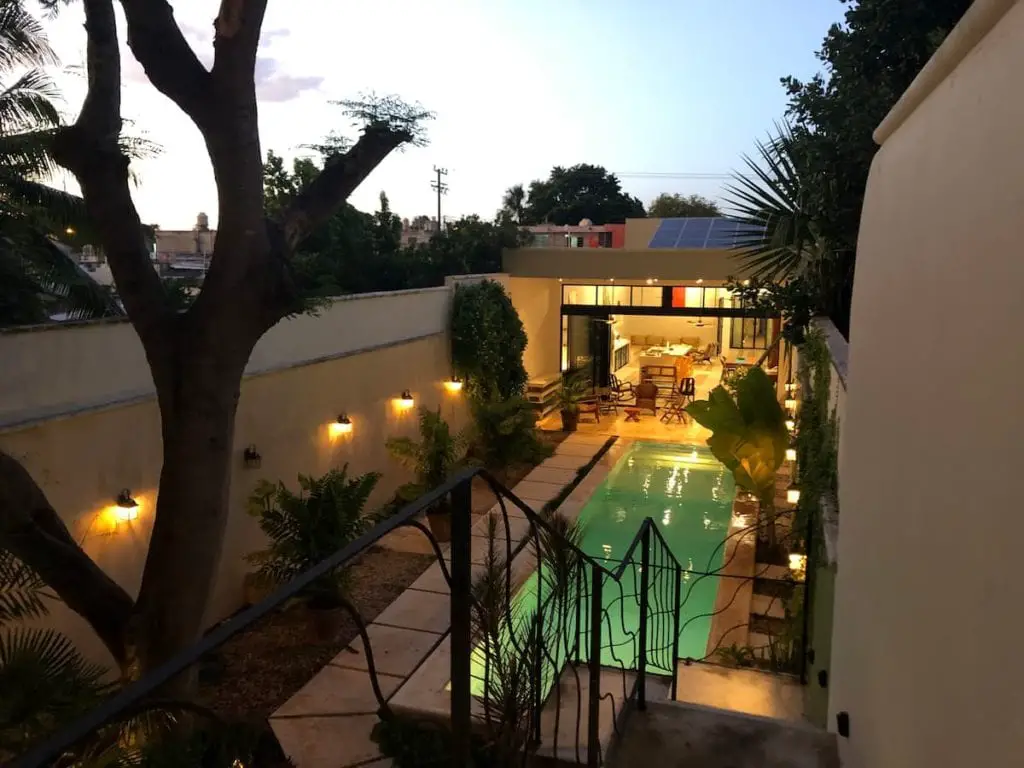 Casa Bohemia
Casa Bohemia is located in one of the best neighborhoods in Merida, Santiago. In this 1br 1ba home to you will have access to a small soaking pool for two. You can relax in the comfort of this home or take a stroll to nearby parks and tourists spots. Some of our favorite restaurants in Merida are located near this AirBnb. It may be small but this home certainly earned it's spot on our list of best AirBnb's in Merida, Mexico.
Best AirBnb's In Merida Mexico Tips
It's all about location in Merida. You will want to either be in the Paseo de Montejo area or the Centro Historico (Historic Center). Don't be alarmed when you see an extra charge for electricity for going over electricity usage. Electricity is the most expensive thing in Merida and is heavily regulated. Homeowners are fined with higher usage fees if they go over so they in turn will charge it to you. Parking can be an issue in Merida, it's really a walking town. Taxi's and Uber are readily available so you will not likely need a car but if you choose to rent a car be sure to find out where you can park the car legally at your AirBnb.
Tags :
Merida