12 Best Things To Do In Merida Mexico
Grounded Life Travel is supported by its audience. When you purchase through links on our site, we may earn an affiliate commission.As an Amazon Associate I earn from qualifying purchases. List of everything we use in our travels.
We spent two months in Merida, Mexico and had plenty of time to do all the fun things. Today we'll share our 12 best things to do in Merida, Mexico in Yucatan. Merida is known as the Cuidad Blanca (the white city). Although as you stroll through the streets the pastel painted dwellings far outnumber the white ones. They add a fun vibrancy to Merida's colonial architecture.
Gran Museo De Mundo Maya Merida
If you really want to learn more about the Mayan people, culture and history, this is a must see. There is no other place in the world with this extensive exhibit with over 1,000 different pieces. You will fell like an expert when you leave this museum. As you walk through the exhibits you will progress through the life of the Maya people through the years and into today. It is an excellent primer if you plan to visit any ancient Mayan sites.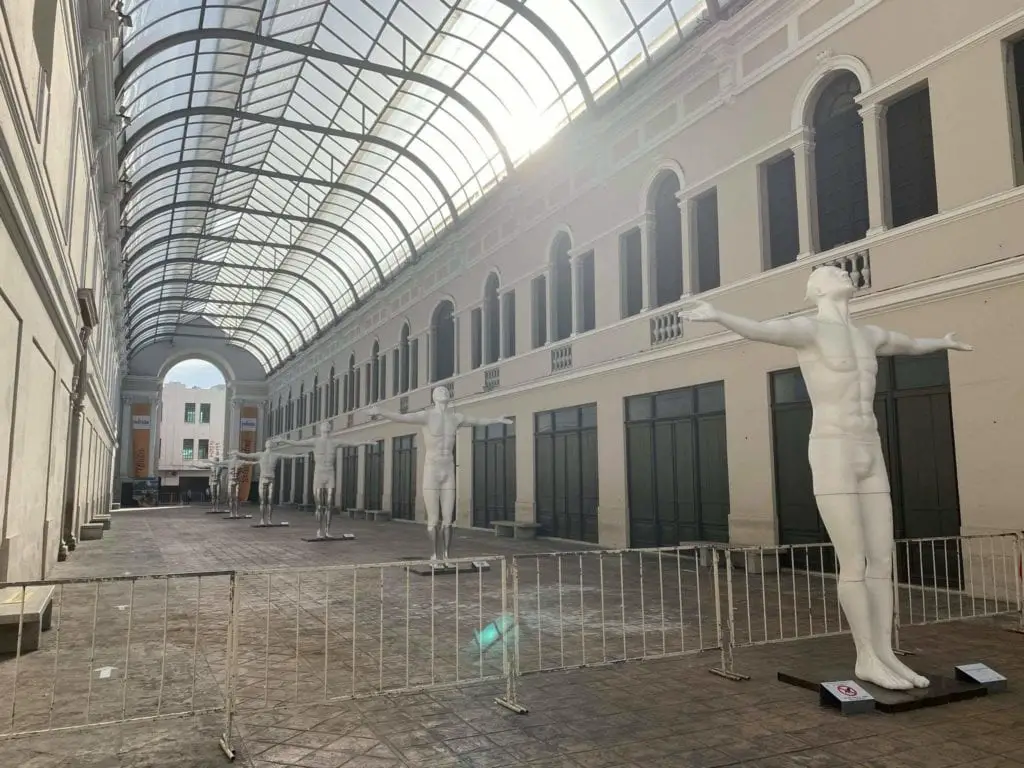 Take A Walking Tour
There are lots of options for the walking tour of Merida. The walking tour is one of the best things to do in Merida. This is also a free activity in Merida. The city offers guides to take you around the historic center of Merida, you are expected to tip the guides. This tour departs from Plaza Grande and is a great way to get your bearings. It is best to start with this tour as you will learn so much about the city and how to get around the city center.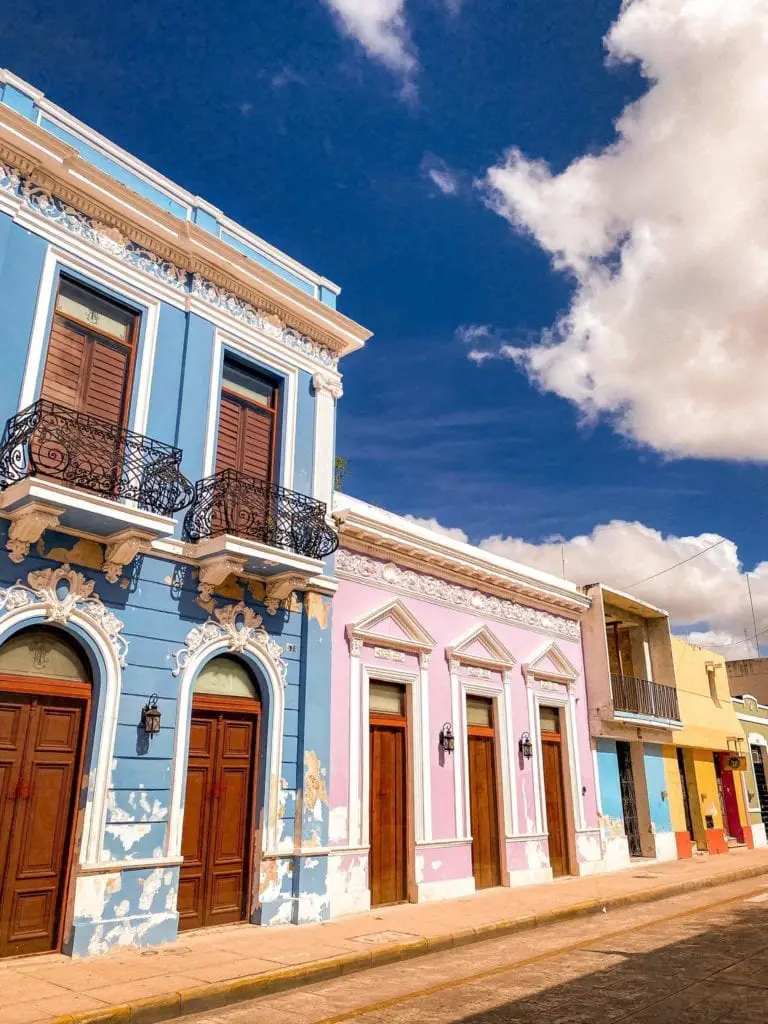 Lucas de Galvez Market
Your experience at the Lucas de Galvez Market is going to leave you speechless. You will find everything from fresh produce to homemade crafts and clothing as well as many other souvenirs you can purchase. This bustling market dates back to the 1800's. This is typically a hectic place packed with people but when we visited there were occupancy restrictions and it was a little better to walk around in. One of my favorite things to do in Lucas de Galvez Market is to grab some food. There will be plenty of hawkers offering up delicious plates of tacos, conchinita as well as horchata and agua frescas. You can't go wrong with the food here.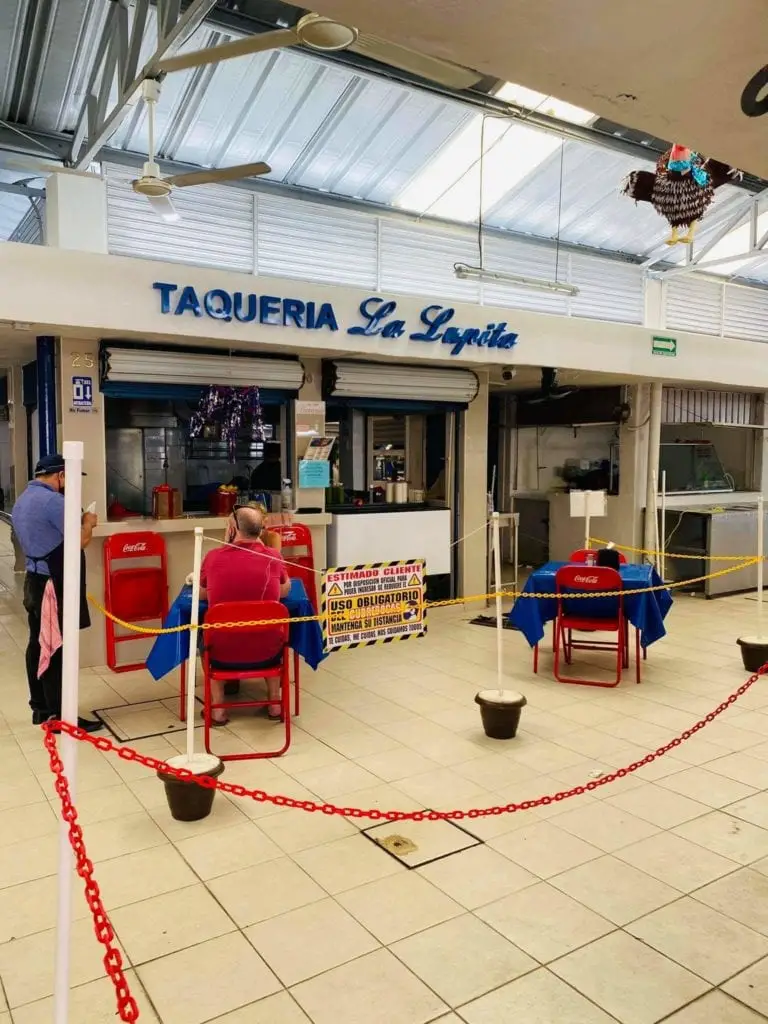 Pok Ta Pok Representation
Pok Ta Pok was a very popular game in ancient Mayan cuture. The tradition has been kept alive with this presentation on Saturday nights in Plaza Grande. You get to see the players battling it out while traditional live music accompanies the enchanting experience. The players really get into the game, although this is a reenactment. It's a great experience and you will not forget this ancient Mayan game.
Stroll Down Paseo Montejo
One of the places nearly everyone told us to visit was Paseo Montejo. If you think this stroll down Paseo Montejo reminds you of another famous walk then you are probably thinking of Champs-Elysees in Paris. That is the idea they were going for but it did not get there. The avenue is lined with gorgeous mansions as well as adorable, quaint cafes. The perfect time for a stroll on Paseo Montejo is in the evening after dinner. You'll find the weather is a bit more pleasant at this time and you can enjoy a nice treat like an ice cream cone or an iced coffee.
Day Trip To Mayapan
Chichen Itza is one of the Wonders of the World but not far from Chichen Itza you will find Mayapan. Mayapan is about an hour and a half from Merida city center. This ancient Mayan city used to be the hub of the Mayan community in Yucatan. This Pre-Colombian Maya site was the political and cultural capital fo the Maya in the Yucatan Penninsula. At the height of it's time the population hovered around 15,000 to 17,000. There were more than 4,000 structures in Mayapan many of which are still covered up in the jungle surrounding the site.
Sunday Market In Plaza Grande
One of the best things to do in Merida is to visit the famous Sunday Market in Plaza Grande. You can often find many of the artisans come in early and set up on Saturday too. Sunday Market in Plaza Grande will be such a fun experience. You will find artisans from all over the Yucatan come in with their crafts to sell. You can find classic Mexican crafts as well as jewelry, traditional clothing and other great treats.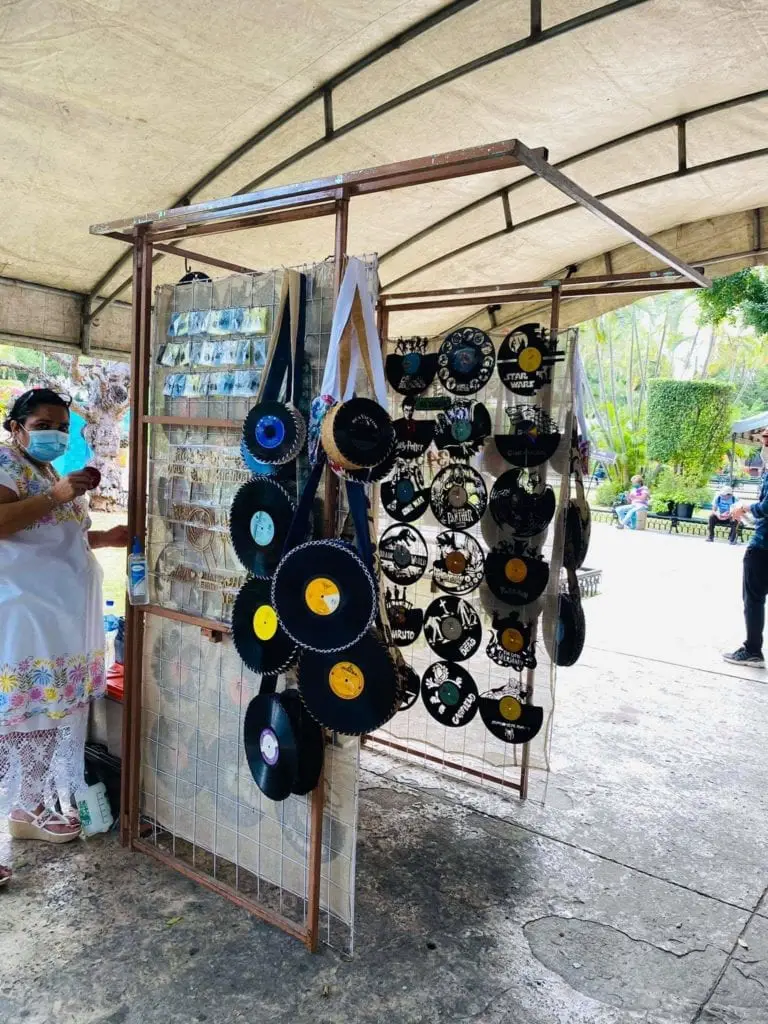 Casa de Montejo
If you're looking to see what life was like for the wealthy Mexicans back in the hacienda days then Casa de Montejo is the place to go. You will find the entrance on the south side of Plaza Grande, entry is free. Peek into the rooms, gawk at the furniture and fine china of the richest families in Merida. This street is also home to some of the best restaurants in Merida and the best Yucatan food you'll find.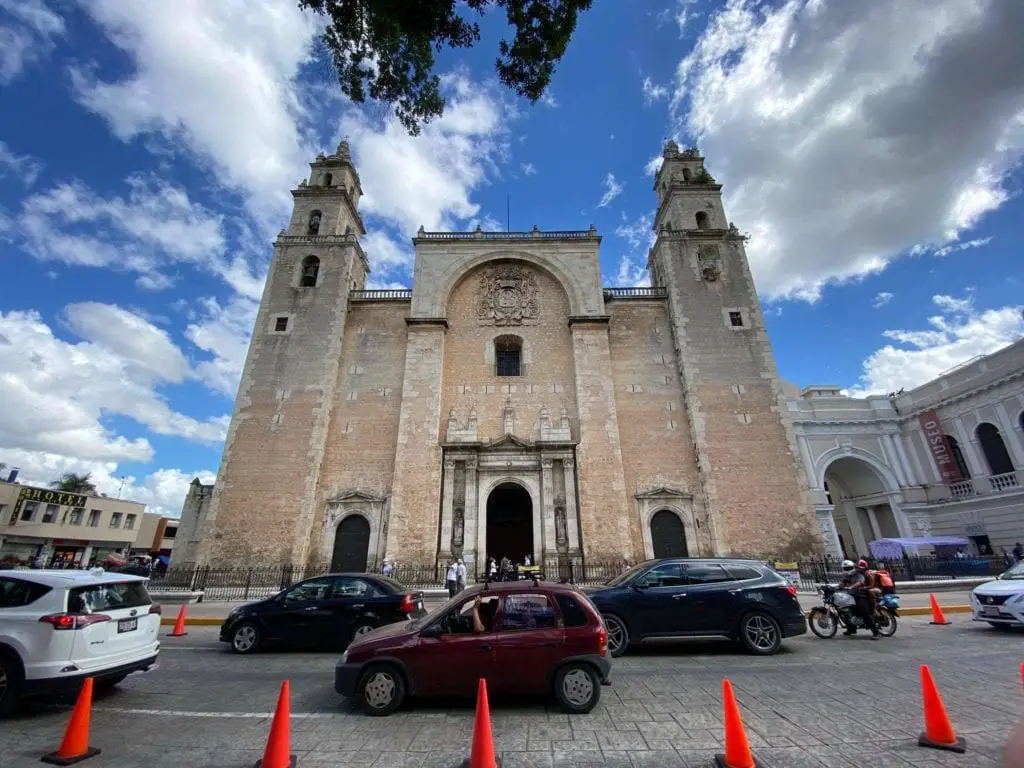 Cenote Tour
No visit to Mexico is complete without a dip in a cenote. Cenotes are sinkholes, they are the result of a collapse of the limestone bedrock that exposes the groundwater. They were commonly used for water supplies by the Maya as well as occasionally used for sacrificial offerings. Cenotes are common and can easily be found. There are many on private property where families offer access for a fee or there are very popular state run cenotes like the ones you will find near Chichen Itza. This is one of my favorite thingst to do in Merida.
Bike Ride Through
Although at a glance you would think Merida is not one of the most bike friendly places, this all changes on Sundays. The streets shut down for La Biciruta (bike route). This time allows for bike enthusiasts to ride around the city without worry for their safety from cars. Bikes are not allowed on many sidewalks so riding a bike in Merida on any other day would be a challenge if you are not familiar with the roads. There are lots of one way streets to manueuver but on Sunday morning you can ride, worry free. It is easy to find a bike on Sunday, simply walk to any plaza and you will likely find bikes being offered up for rental.
Honey Tasting (Bee Experience)
Take a walk or ride over to Miel Nativa in Plaza Carmesi to truly have a unique experience in Merida. This is one of the most unique things to do in Merida. You will learn about the stingless bees in Yucatan Penninsula as well as the different types of honey produced by all the different bees in this area. You will also learn about the medicinal properties of honey and how this practice has been used by the Mayans since the ancient times.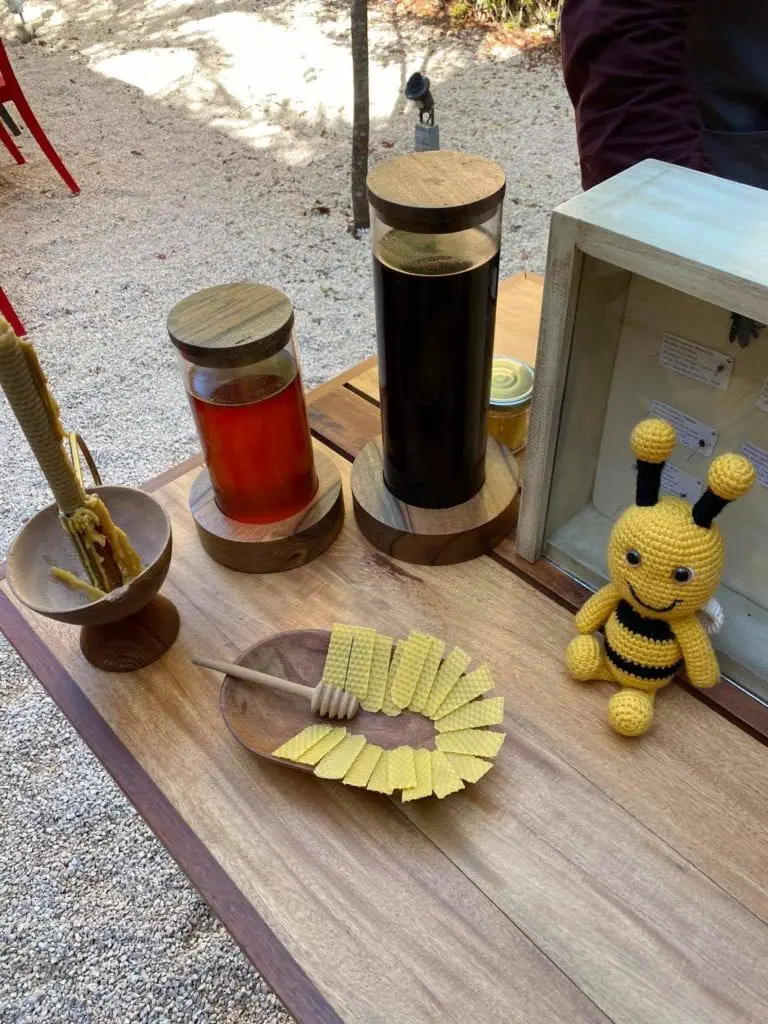 Yucatan Food Tour
You may think you know Mexican cuisine but that all changes when you come to Yucatan. They have their own cuisine that is very different from the rest of the country. We have visited Mexico numerous times but we learned so much on our first visit to Yucatan. You'll find that most of the Yucatan cuisine is rooted in traditional Mayan cooking but also has some European, Caribbean and other Mexican regions. Our favorite specialties in Yucatan are Cochinita Pibil, Poc-chuc, Pavo Relleno Negro, Marquesitas and Papadzules.
Things To Do In Merida
There are many more things I can add to this list but these are certainly the best things to do in Merida. Merida city center is a great place to base out of as you can walk to nearly all of these activities. You will find lots of great day trip options aside from the ones listed here. Even if you are just coming to Merida from Cancun for a day or two, you should be able to do quite a bit of this list.
Tags :
Merida