How To Get From Cancun To Merida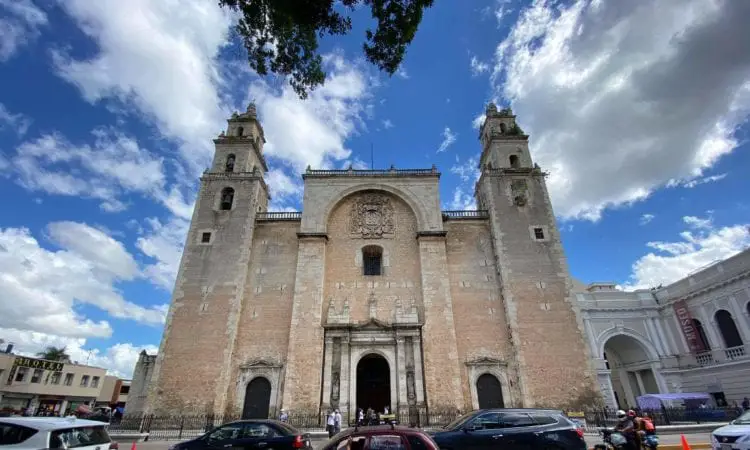 Grounded Life Travel is supported by its audience. When you purchase through links on our site, we may earn an affiliate commission.As an Amazon Associate I earn from qualifying purchases. List of everything we use in our travels.
Merida is gaining in popularity from an expat community to more of a tourist destination. Many visitors start their trip in Cancun and want to know how to get from Cancun to Merida. There are several ways to do that, I'll share all the options here for you to choose from.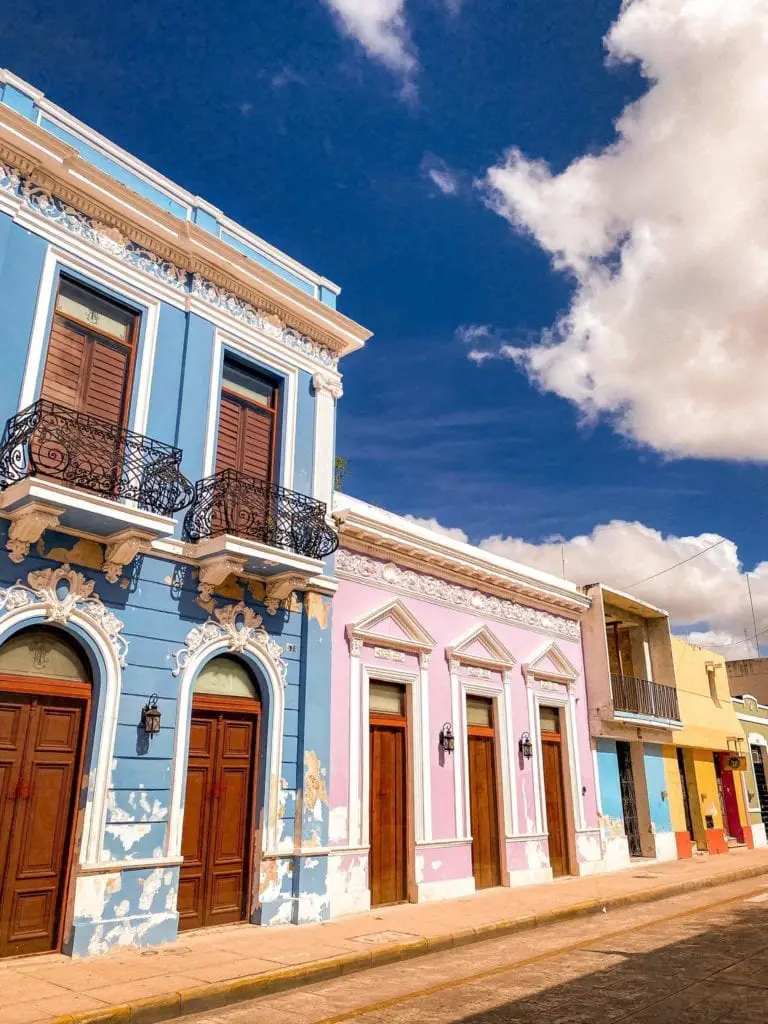 ADO Bus
One of the easiest and cheapest ways to get from Cancun to Merida is to take the ADO bus. The buses are very reasonably priced and are more comfortable than you may imagine. They are more comfortable than the Greyhound buses you may be thinking of. There are a couple options when booking a ride on the ADO bus. You will have the option of a first class ticket and they also have upgraded buses called ADO Platino. The ride will cost you around $30 usd and a bit more for the first class or the luxury buses. If you fly into the Cancun airport and plan to go directly to Merida then you can skip Cancun altogether and just hop on a bus at the airport straight to Merida.
Private Transfer
You can book a private car or book a shuttle that may transport others. This is the method often chosen by those traveling to Merida from Cancun. If you are in Cancun on vacation and want to do a day trip or spend several days in Merida, you will need to get transportation. The good news is that once you are in Merida you will likely not need a car. The private transfer is a good option because you are not stuck finding parking or trying to navigate all the one way streets in the Centro Historico in Merida. This is one of the most expensive options for traveling from Cancun to Merida costing around $300, one way!
Rent A Car
Many people opt to rent a car to have their own transportation to get around Merida. The advantages here are to be on your own schedule and not have to wait on a car or concern yourself with having to find a taxi or book an Uber to get around. The downside of having a rental car in Merida is parking. It can be challenging to park in Merida, either overnight or around the Centro Historico. You will find yourself driving around looking for parking or you will end up walking just as much as if you didn't have a car. Renting a car in Cancun will cost you anywhere from $10 to $25 usd per day. As with all foreign rental car rentals, always take photographs before and after your rental for date stamped photos if an issue arises.
Book A Flight
While you can fly right into Merida from several international airports, it can be more cost effective to fly into Cancun first then on to Merida. There are several flights per day to choose from. I really don't recommend this option unless you absolutely must. This is can be a bit pricey and can take as much time as you would just driving or transporting via bus, private car or rental car.
Our Best Option For Getting From Cancun To Merida
You have so many options for getting from Cancun to Merida. For ease and comfort, we often choose private transfer. It may cost a bit more but for us it's a more comfortable experience and you choose the schedule for pick up and drop off. I think if you are looking for the best budget friendly option then you should go with the ADO bus. Honestly the buses are clean and the process is easy to navigate. At the end of the day the choice for transportation is a personal one, you must weigh expense, comfort and ease as you make that decision.
Once in Merida, check out our choices for the best restaurants in Merida, Mexico.
Tags :
Merida