The Best Yucatan Food To Eat In Merida Mexico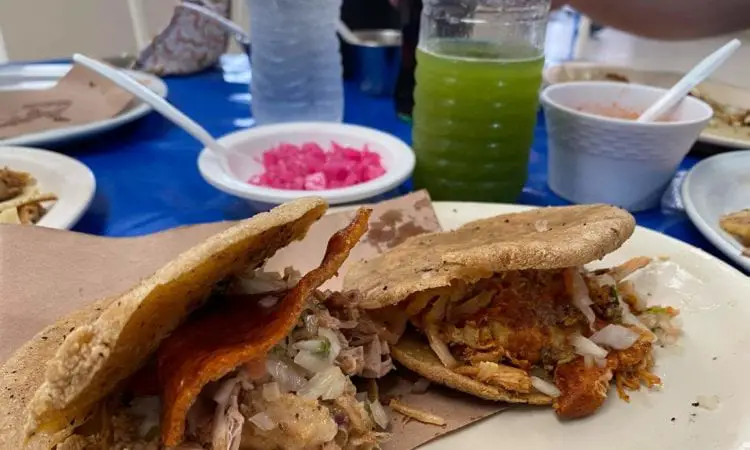 Polcan de lechon asado (roasted pork)
Grounded Life Travel is supported by its audience. When you purchase through links on our site, we may earn an affiliate commission.As an Amazon Associate I earn from qualifying purchases. List of everything we use in our travels.
Food is always the way to learn more about a new culture and Merida, Mexico is no exception. When planning a visit you will be looking for what to eat in Yucatan, Mexico. We have spent a lot of time in different parts of Mexico but on our first trip to Merida, Mexico, we learned about how different the cuisine is than other parts of Mexico. We compiled this list of the best food in Merida after visiting the best restaurants Merida has to offer.
Polcan
One of my favorite Yucatan foods to eat is the Polcan. These stuffed thick tortilla like disks are bursting with flavor. A small, pita like tortilla is cooked on the flat top then cut open and deep fried, it is then stuffed with your meat of choice and topped with red or green sauce and some red pickled onions. This dish explodes with flavor as you take your first bite.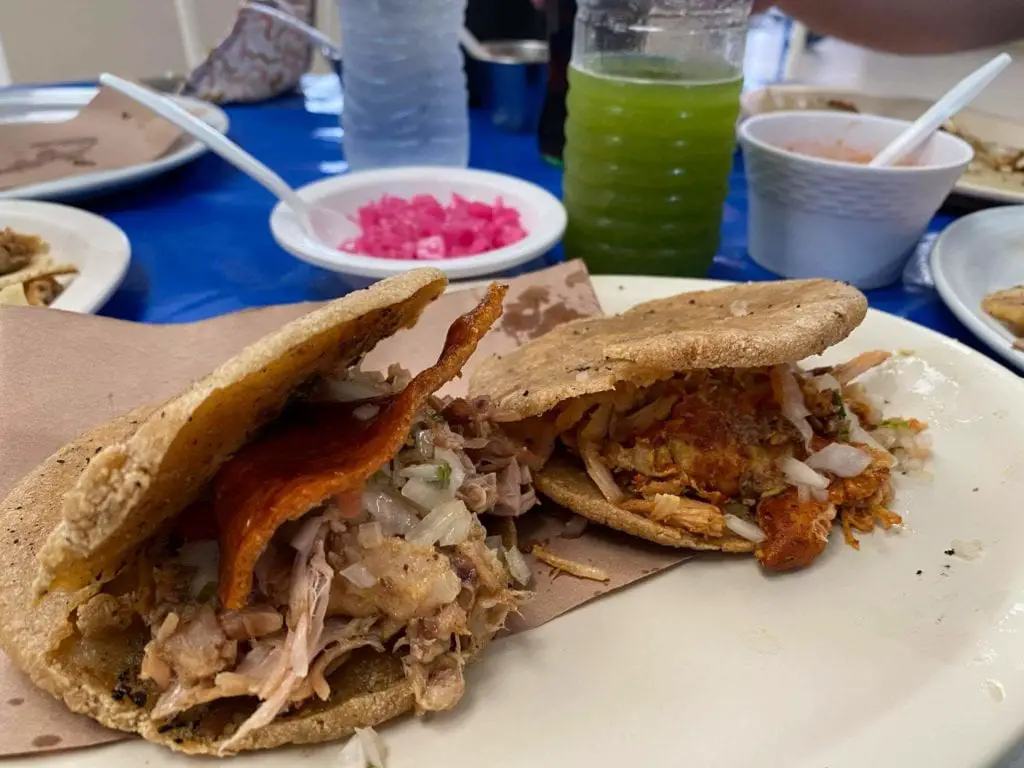 Kibis
These football shaped fried treats have been adapted from a the Lebanese culture. They are made with rough ground wheat which is rolled into it's football shape and stuffed with various meats and cheeses. Once the mass is fried, it is finished off with shredded cabbage, pickled red onion and jalapeno.
Panuchos/Salbutes
These two dishes are very similar with one main difference between them. Panuchos and Salbutes are a tostada like dish. A small puffed, deep fried tortilla is topped with pulled chicken or turkey, avocado, pickled red onion, cabbage and sometimes jalapeno. Panuchos differ in that they are filled with refried black beans but they are topped in pretty much the same way. Sometimes Lechon Asado (roasted pork) will be used to top these delishious treats.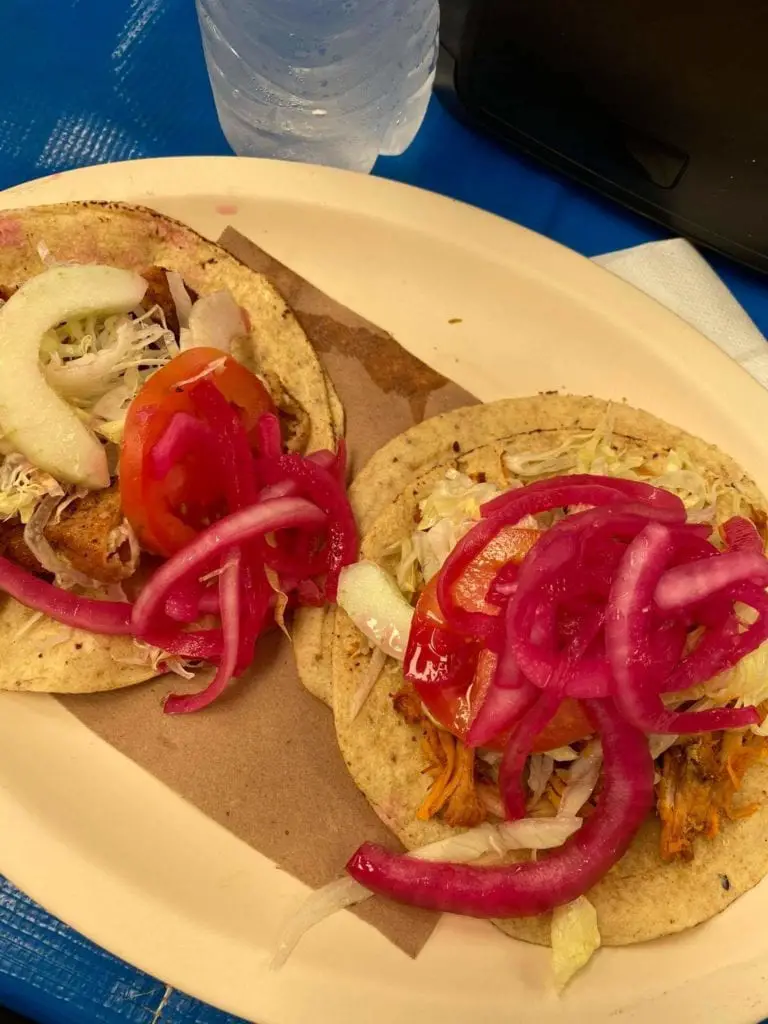 Queso Relleno
If you love cheese then this is the dish for you. A small ball of cheese is holed out and stuffed with beef that has been cooked in onions, tomatoes and raisins. It can be stuffed with other variations of meats, depending on the cook. The cheese used is the famous Dutch brand Edam cheese. This clash of cultures is a true delight for the senses!
Pavo En Relleno Negro
This dish may not look as appetizing at first glance. But don't shy away from giving this one a try. This is a stew like dish that is made with delightfully seasoned turkey cooked in a relleno negro sauce. This black sauce is what makes this dish so good. The main ingredient that separates it from other stew like dishes is burnt chili de arbol, which gives this dish the black color that some may find unappetizing.
Huevos Montulenos
This dish is the typical breakfast in the city of Motul in the northwest corner of Yucatan, Mexico. This is a very flavorful dish made with eggs, tortillas, cheese and black beans. This dish is very similar to the classic Huevos Rancheros with the exception of the sauce used and the the addition of beans in Huevos Montulenos.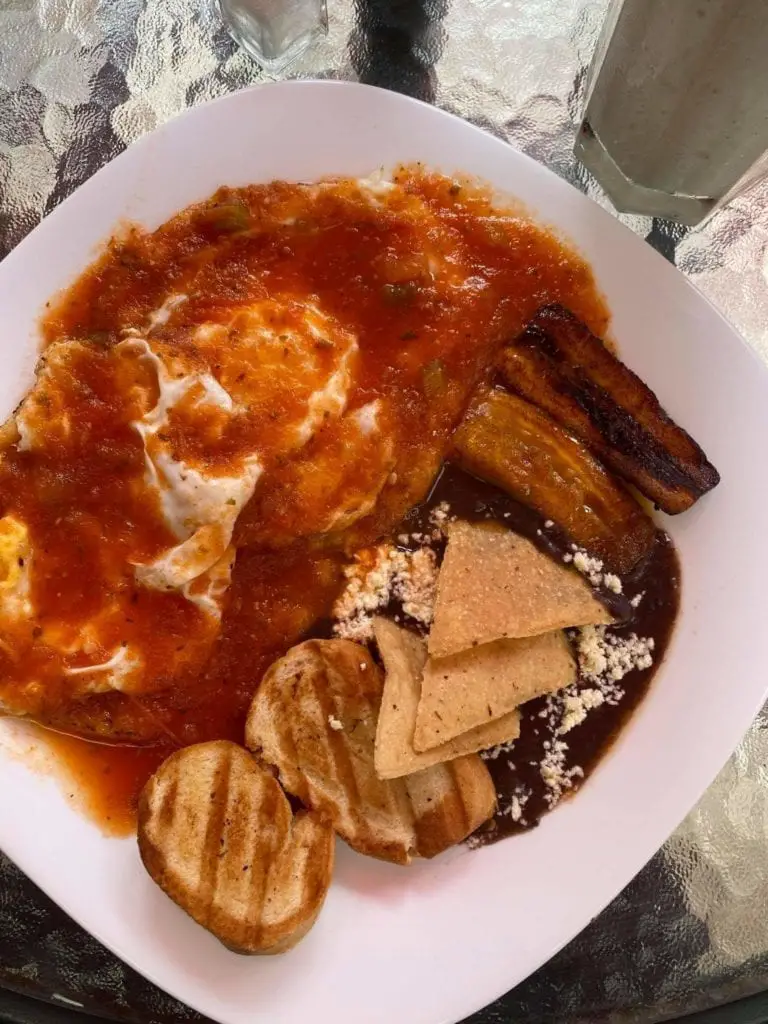 Cochinita Pibil
This is likely the single most Yucatan dish you can eat. It is immensely popular, upon arrival in Yucatan you will quickly see signs offering Cochinita Pibil. This dish starts with a baby pig being marinated overnight in bitter orange juices, it is then seasoned with achiote paste and several other spices. Then prepared baby pig is then wrapped in fresh banana leaves and then cooked in a pit style spit.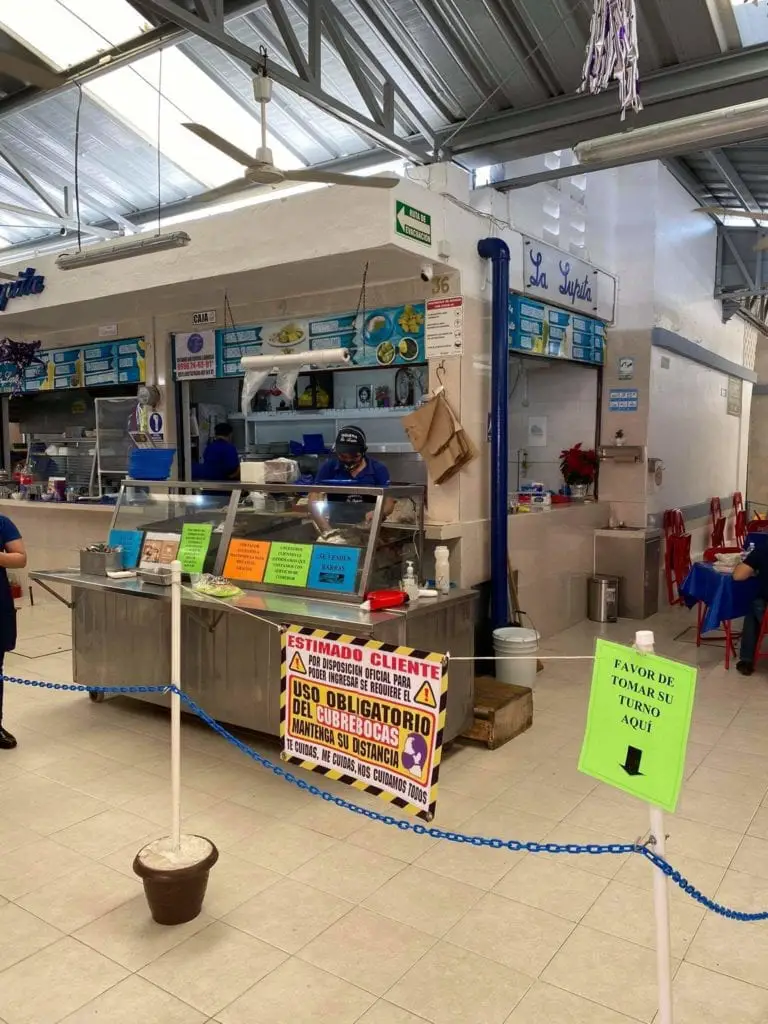 Poc Chuc
This traditional Mayan grilled pork dish remains a very popular staple on Yucatan menus. It is a simple dish made with a very thin slice of pork on the grill. Before grilling the dish is marinated in bitter orange, salt, pepper and garlic. It is usually served with grilled red onions, refried black beans, a roughly chopped salsa/salad and sweet, fried plantain.
Tips For Enjoying The Food of Yucatan Mexico
As you can see from the food listed above, the Yucatan food in Merida, Mexico is much different than what you will find in the rest of the country. A few tips when buying food in Merida, Mexico, cash is king. Often times the card machines will not be working or they will not want to use them, have cash with you at all times to pay for your meals. Some of the best food you will eat will be in hole in the wall places or even from random street vendors. Yucatan food is not spicy. They only have a couple salsas that are very spicy and if you don't look like you can handle it, they will not even offer it to you. If you like spicy, ask if they have a spicier sauce, they usually do and they are delicious but definitely will start a fire in your stomach.
Tags :
Merida