The Best Restaurants In Merida Mexico
Merida, Mexico
Grounded Life Travel is supported by its audience. When you purchase through links on our site, we may earn an affiliate commission.As an Amazon Associate I earn from qualifying purchases. List of everything we use in our travels.
Merida, Mexico is a cultural wonderland and food is not an exception. We will take you along as we explore the best restaurants in Merida, Mexico. Yucatan is known for it's unique blend of Mexican, European, Caribbean and traditional Mayan cuisine. You will also find a great variety of international cuisine to enjoy on your visit.
Porfirio's
If you are celebrating a special occasion while in Merida then Porfirio's is the place to go. They will go over the top to help you celebrate. As you can see in the photo below, this was presented to me after a song by the staff and a puppeteer! Needless to say it was a night to remember. One of the things we love about this restaurant is the presentation for your meals. You can see the cart with the churros we ordered for dessert. Porfirio's has several restaurants around Mexico including, Puerto Vallarta and Cancun. This is likely one of the best restaurants in Merida.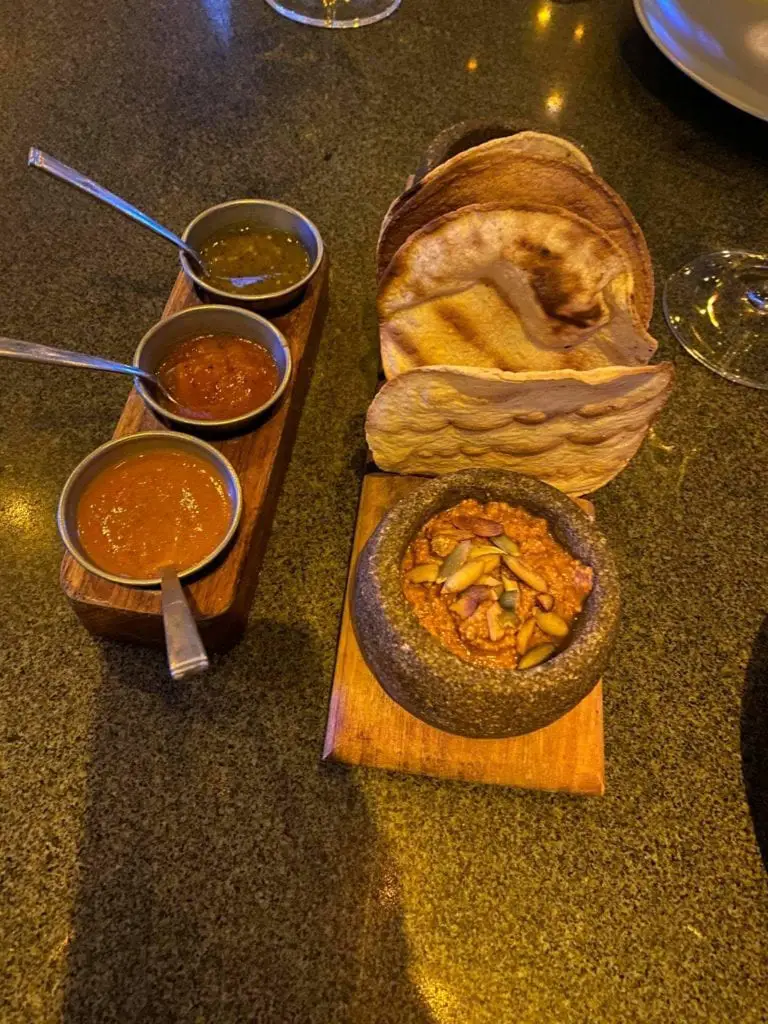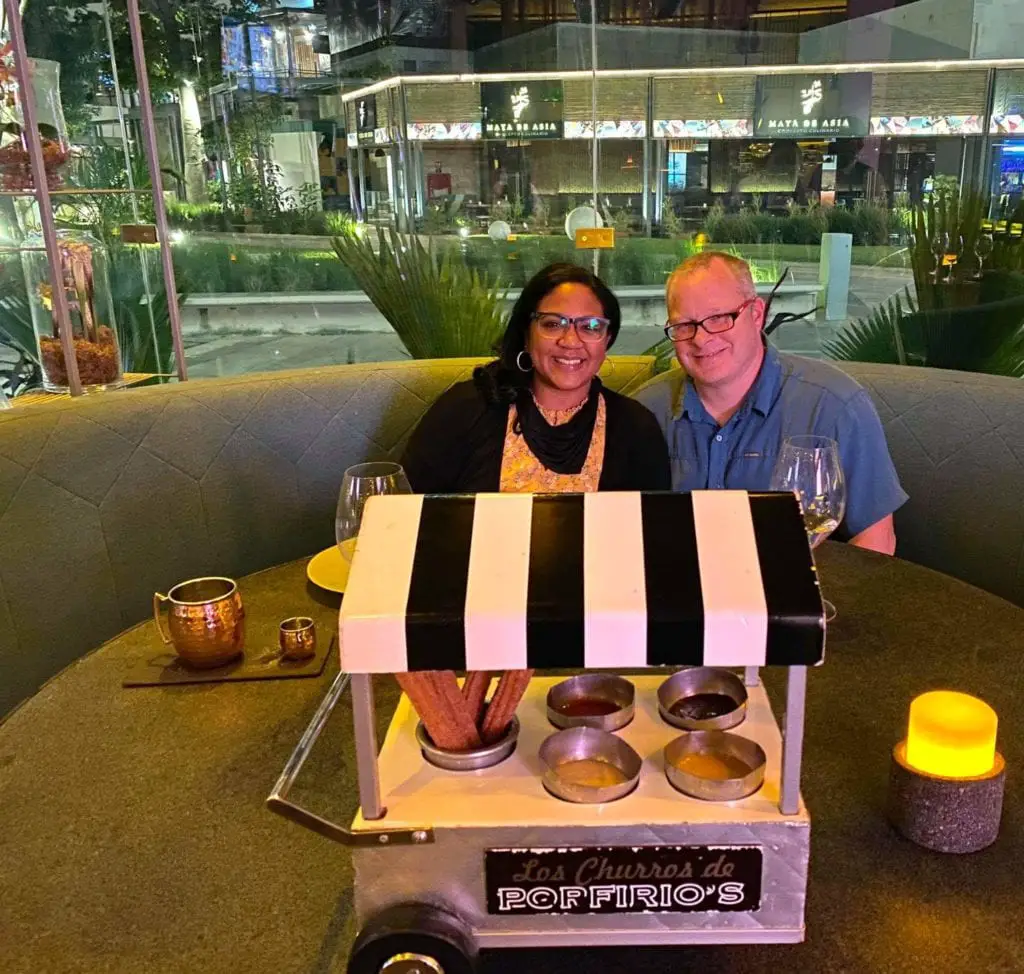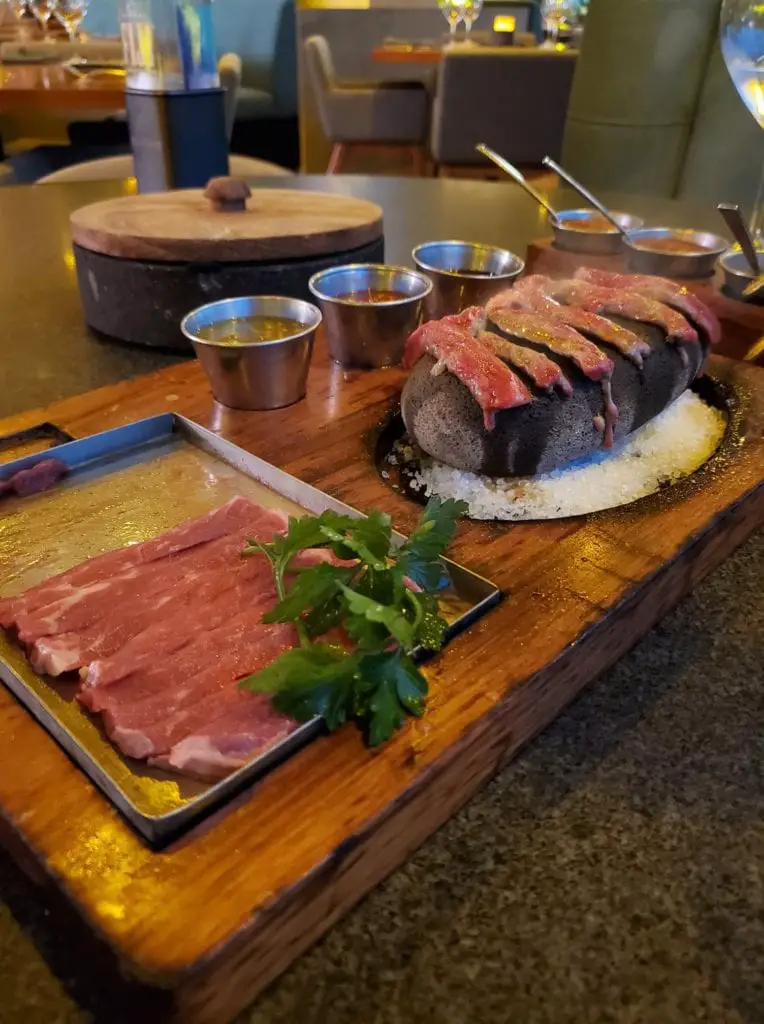 Bistro Cultural
Who knew you could find french cuisine in Merida, Mexico. Bistro Cultural has two locations in Merida. This particular location is smaller than the original about a mile away. The menu is filled with delightful french options and the drink menu is great too. This is a great breakfast or lunch spot or even brunch but it closes at 4pm so you won't be stopping here for dinner. It was a surprise to add this to our list of restaurants in Merida, Mexico.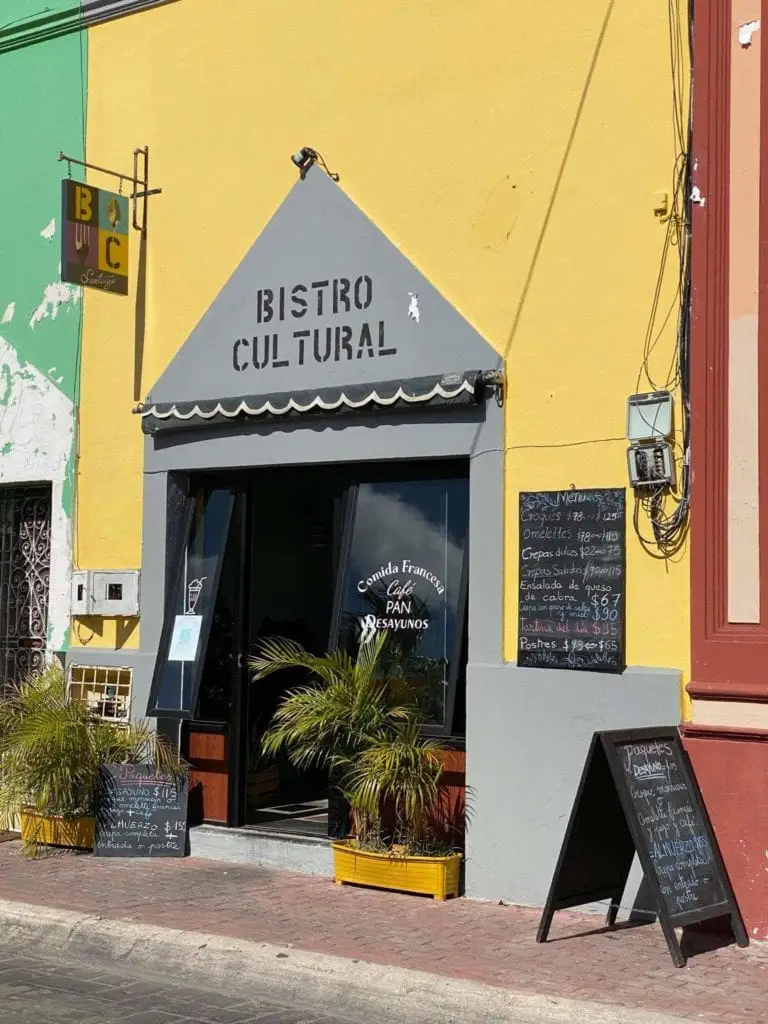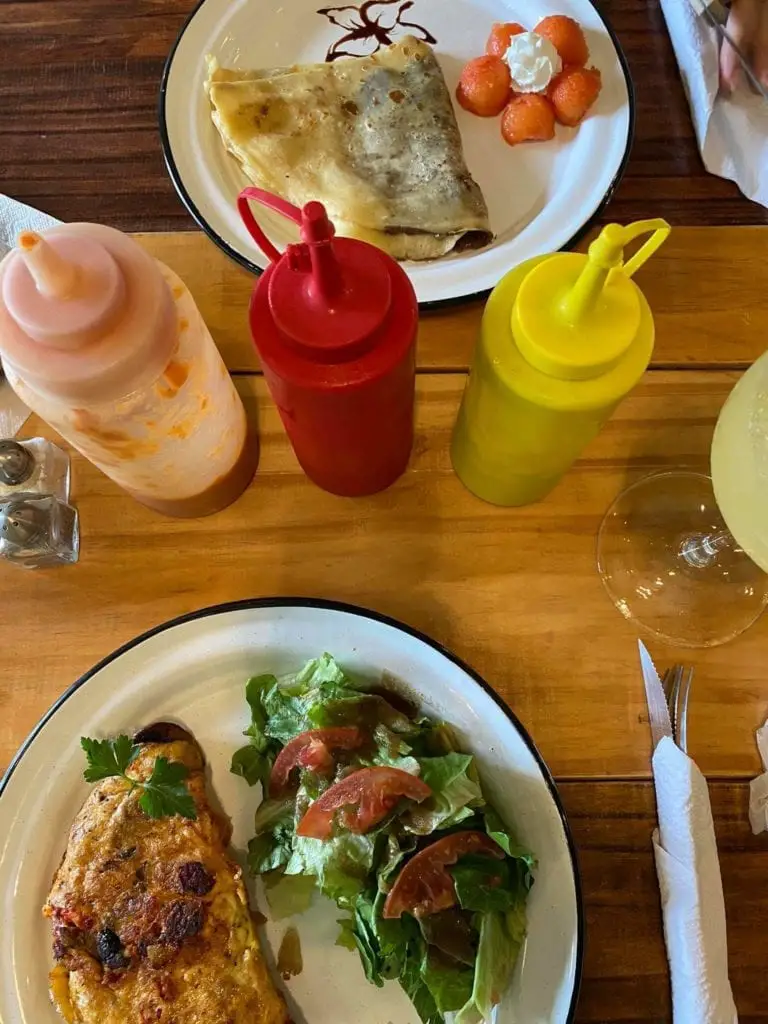 Cafe Montejo
We had many meals at this cafe near our rental home. Cafe Montejo has lots of great choices on their menu, from Yucatan specialities like Poc Chuc to classic Mexican dishes like empanadas and everything in between. Our daughter even ordered Grilled Salmon one night. The food was always great and the staff was even better. They always greeted us with a smile and were very gracious. This was certainly our favorite restaurant in Merida.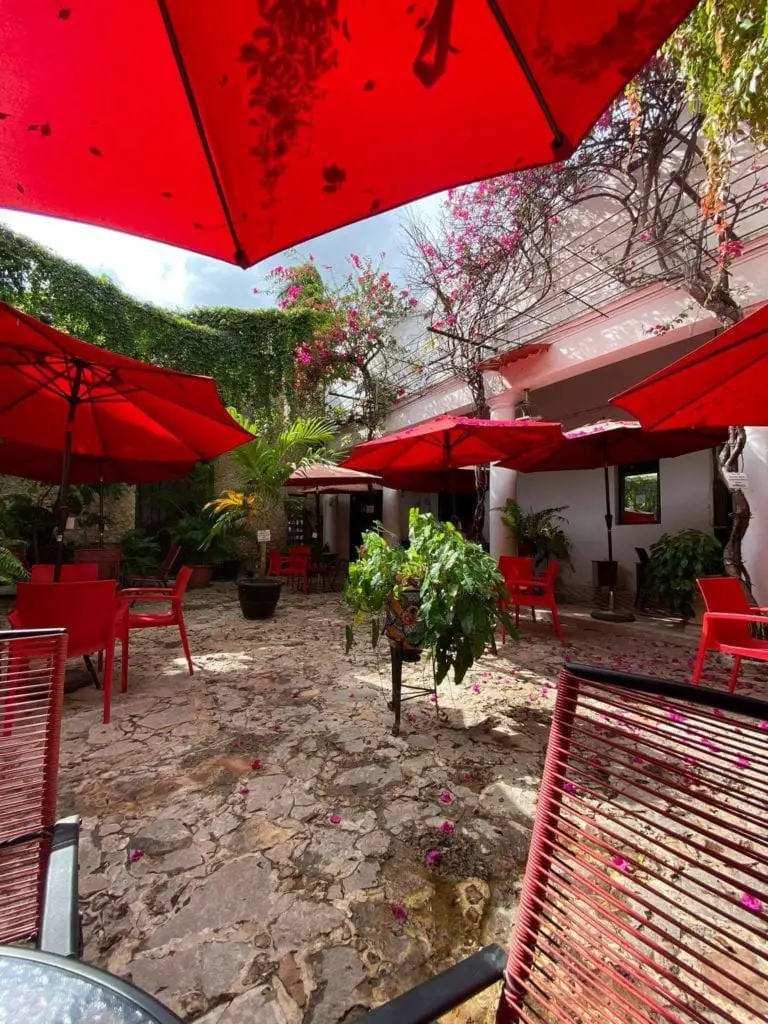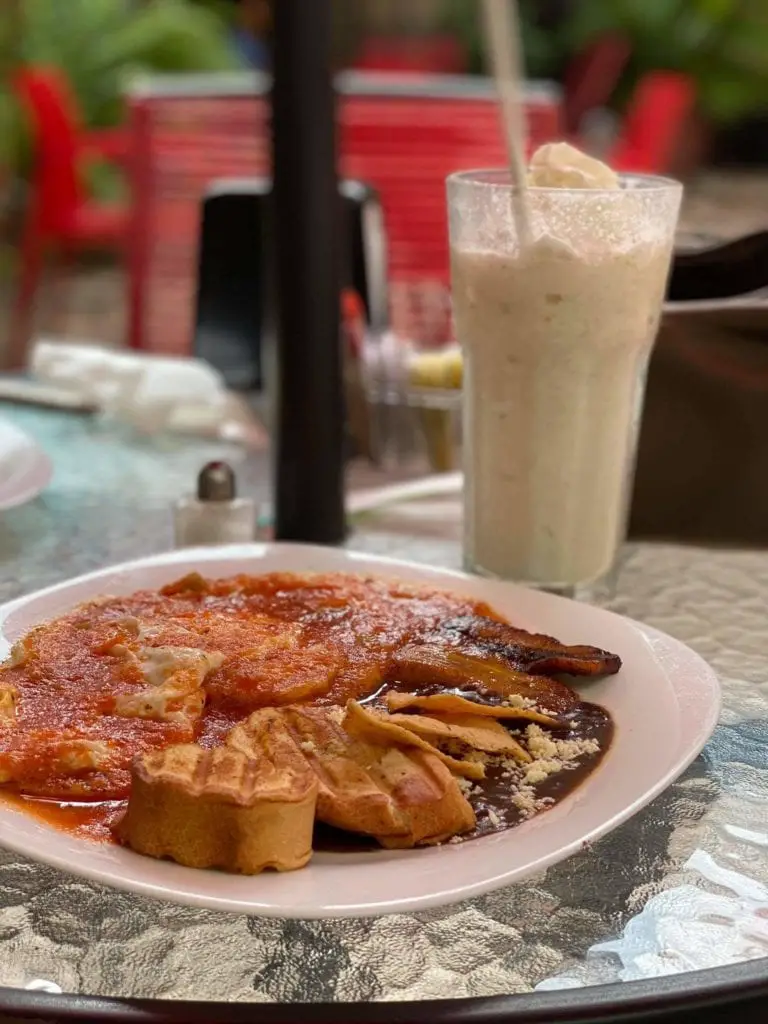 Bom Gusto
Who doesn't love a good Brazilian Steakhouse? We love them and purposely seek them out when we travel abroad. This one in Merida was great. The food was keep hot and instead of self serve at the bar, they had an attendant who served the food to you and brought it to your table for you. The meat was cooked very well and brought out cooked to your liking. Their staff exceeded our expectations.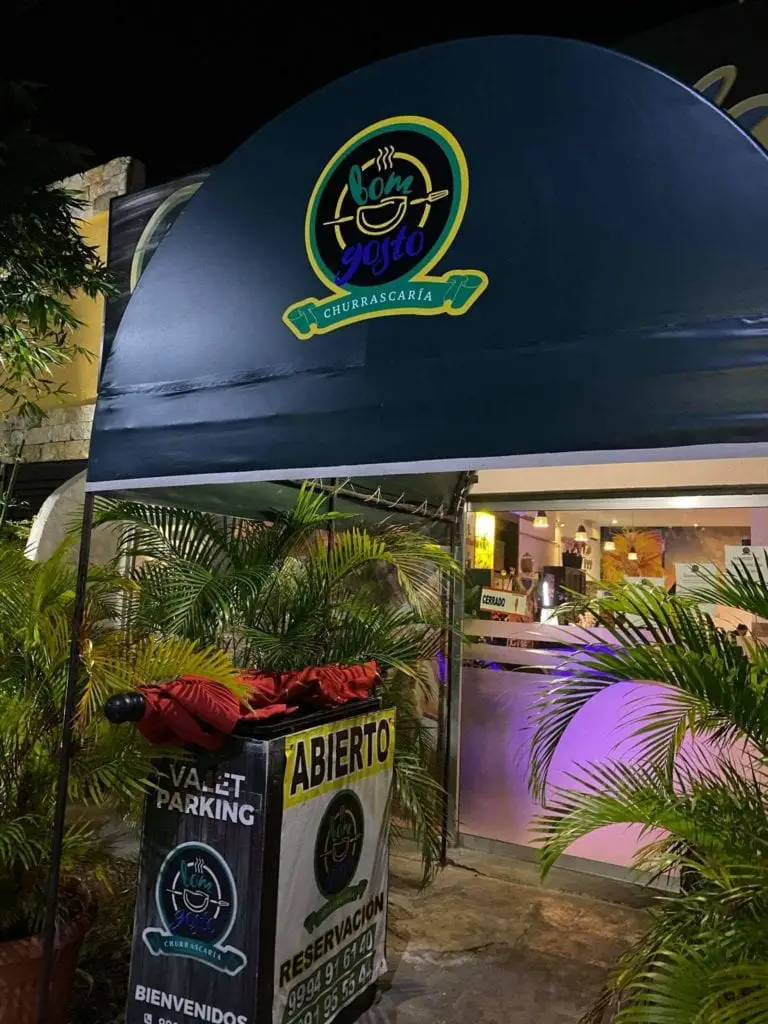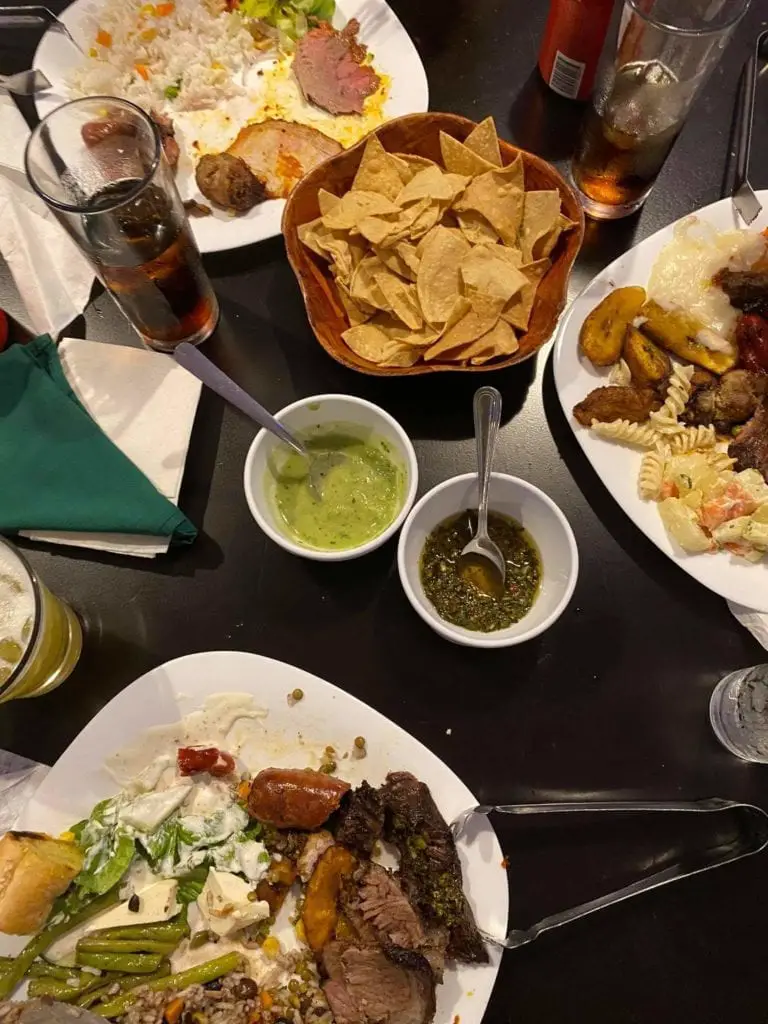 La Lupita
La Lupita can be found inside the Santiago Market in the Plaza de Santiago. This local spot is a bit of a hole in the wall but it is certainly worth adding to the list. You can grab the food to go but it is also fun to sit at a table and enjoy the scenery in the market. The food is out of this world. Their tacos are fabulous but their best dishes are their Yucatan specialties. Do not miss out on those. The only sad thing about La Lupita is that they close at 1pm or when they run out of food.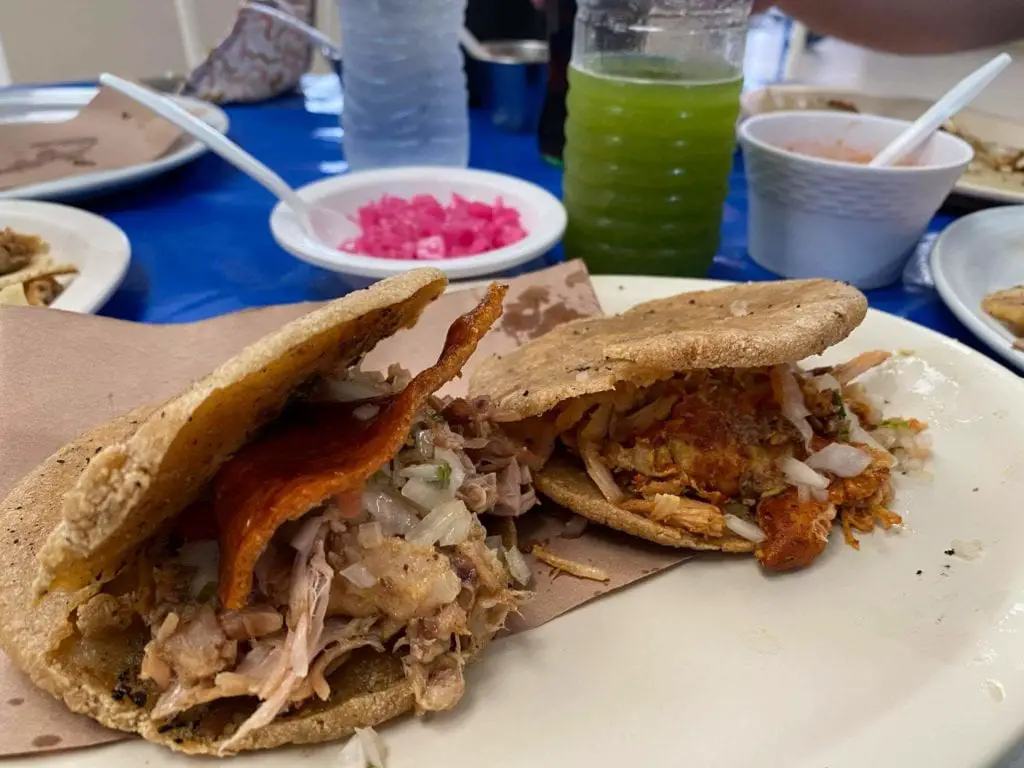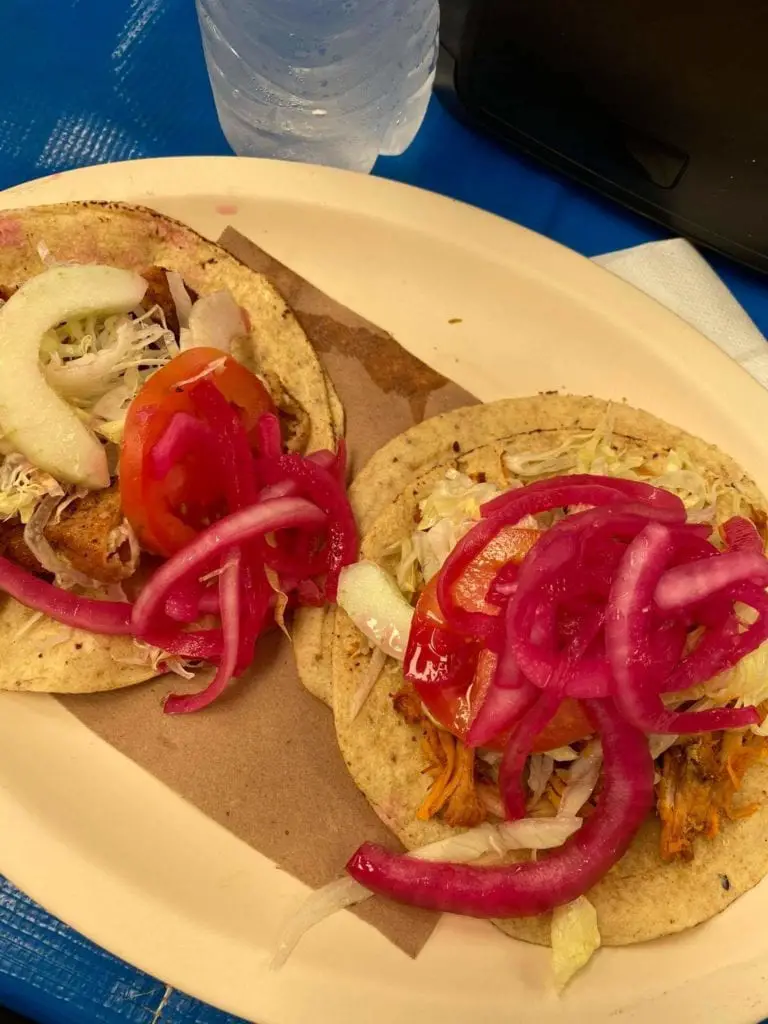 El Cardenal
El Cardenal is one of Merida's oldest cantinas. It is a great place to go to meet other people traveling in Merida. They have live music and a great selection on their menu. The wings, burgers and ceviche were our favorites here. There is seating inside and in the courtyard but it is all open air. The music can be a bit loud for some, especially if you are trying to have a quiet dinner. Thankfully we were there to have fun and so we did.
Placer Y Delirio
This quiet little cafe is located just a few doors down from Cafe Montejo. They are tucked away in the courtyard of this building. They have some great coffee drinks, hot or cold. You will also find a delicious selection of baked goods and pastries. We were here over Christmas so we ordered cookies from them and they were fantastic. They have indoor seating with air conditioning and outdoor seating al fresco.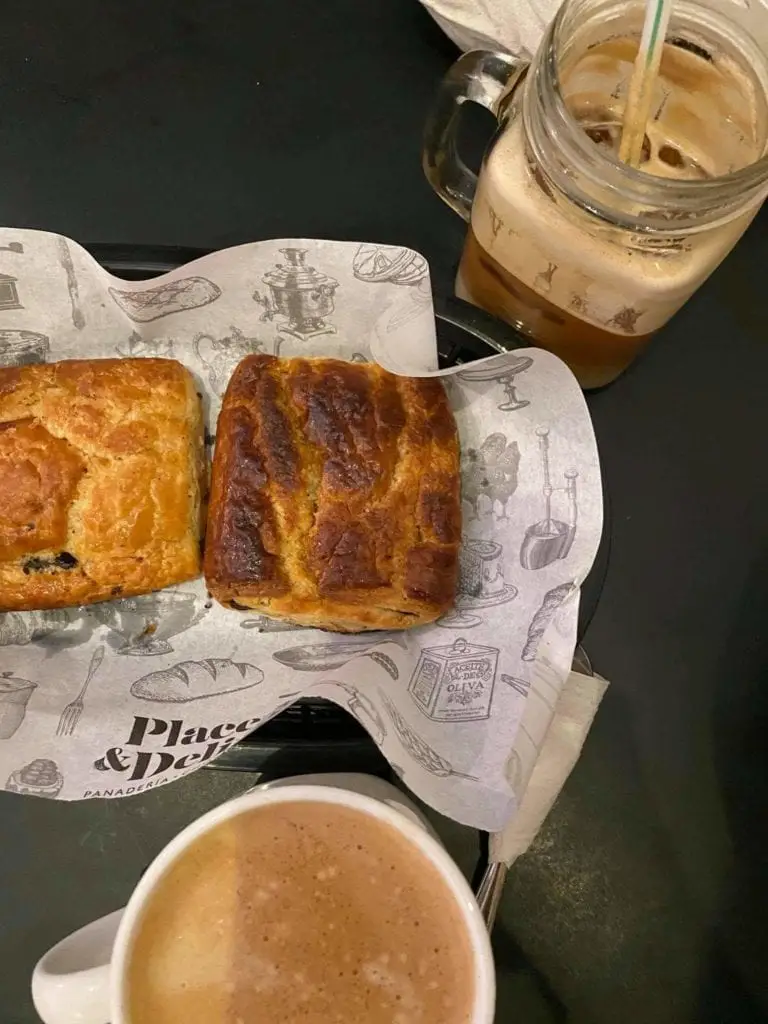 Cosmic Monchis
This was such a fun place to eat. We played retro video games while we waited for our food. By retro, I mean we played games from when we were kids. This Star Wars themed restaurant not only serves a great selection of burgers and fries but they have some of the most delicious crunchy tacos in Merida.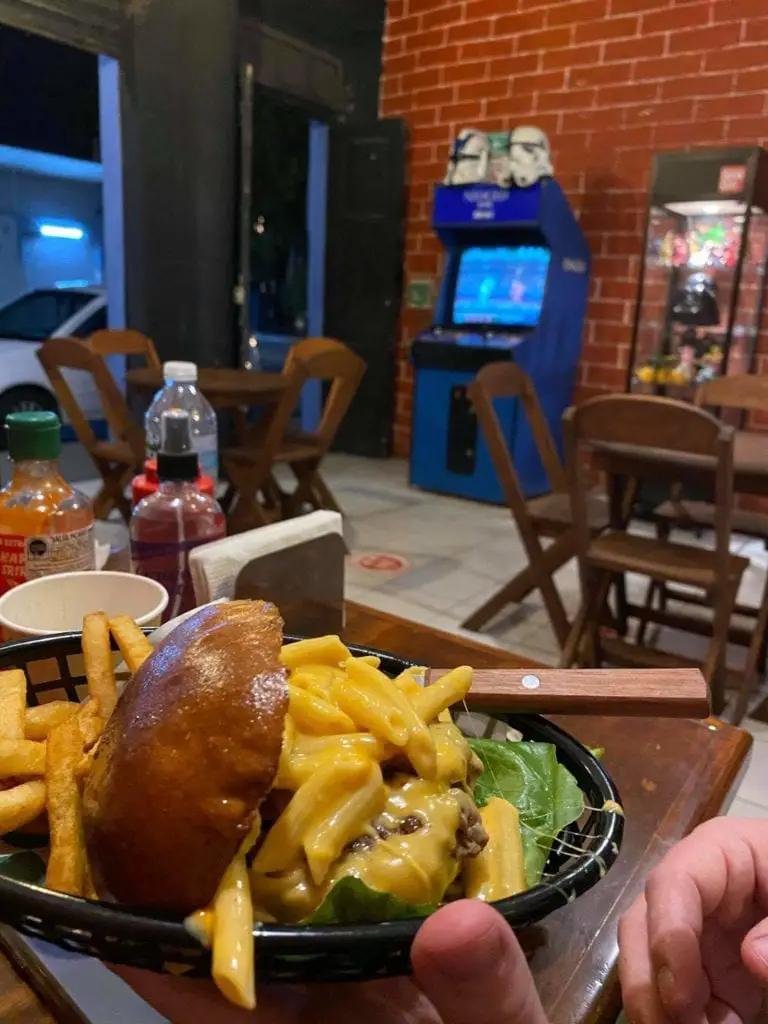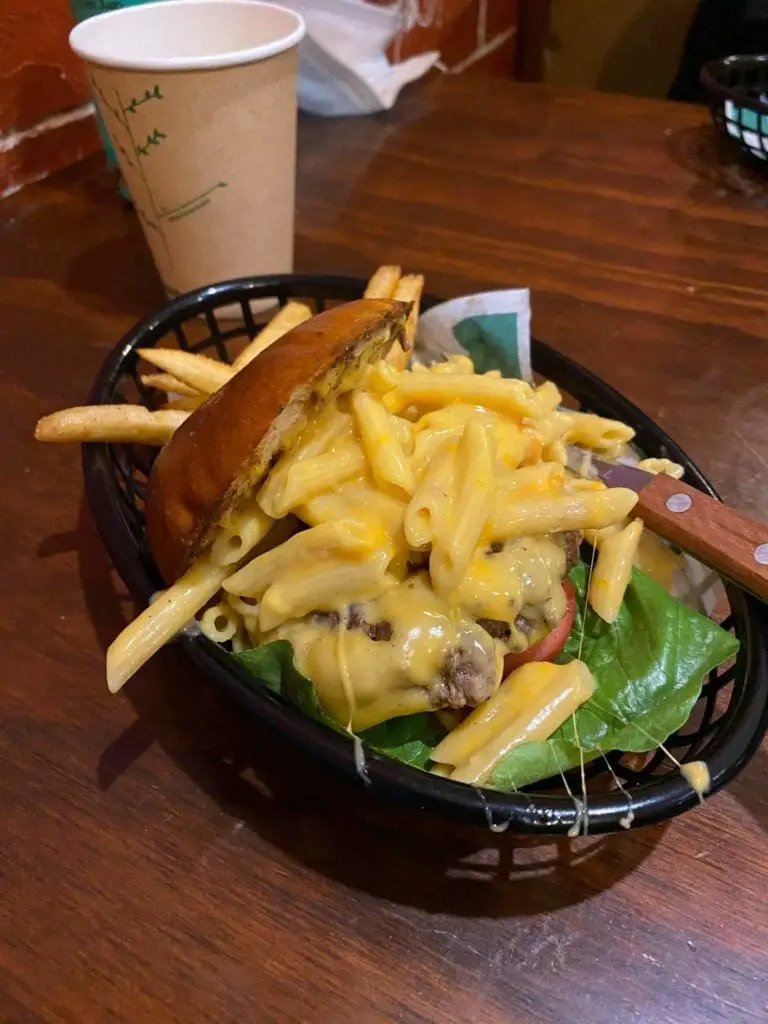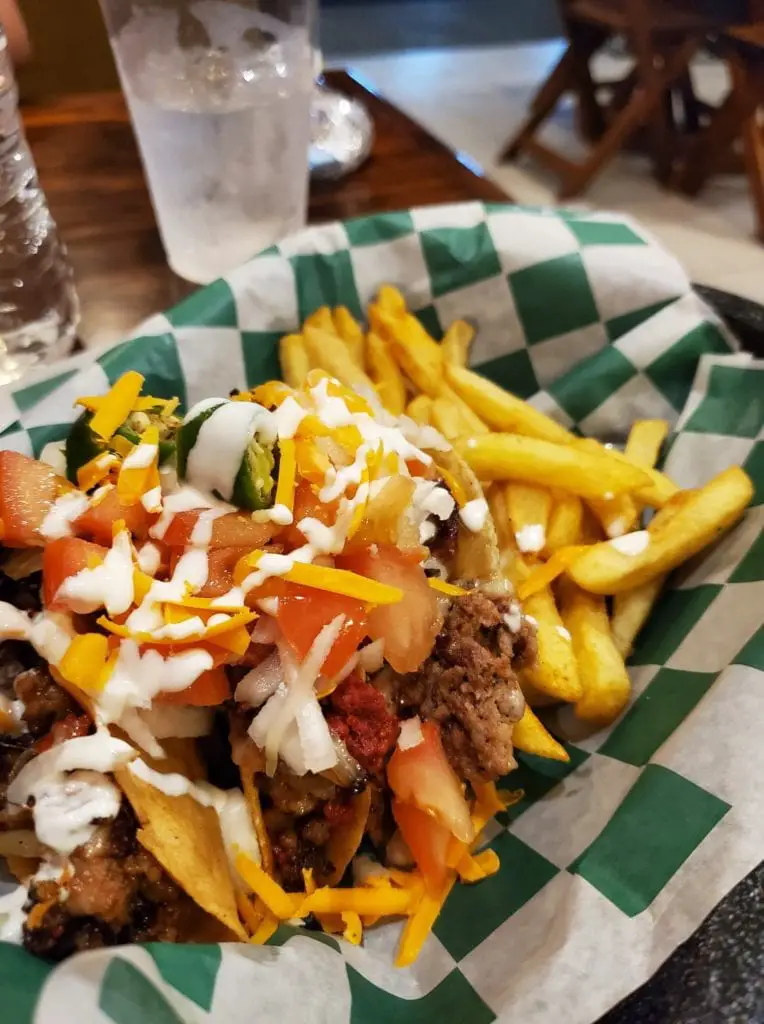 Tips For The Restaurants In Merida Mexico
You will run out of time before you get to visit all the incredible restaurants in this lovely city. Food is one of the many specialities and you should certainly make a plan to visit as many as you can on your trip. Although large tips are not expected it is certainly worth tipping the staff at these restaurants. I found the wait staff at all the restaurants we visited were so attentive and very helpful. We recommend at least 10% for a tip, although you should pay it in cash instead of adding to your card if you are paying with a card. You really should pay cash as many places struggle to use the card machines due to high fees. Many places do not even accept cards, cash only.
Tags :
Merida