The Busiest Train Stations In Japan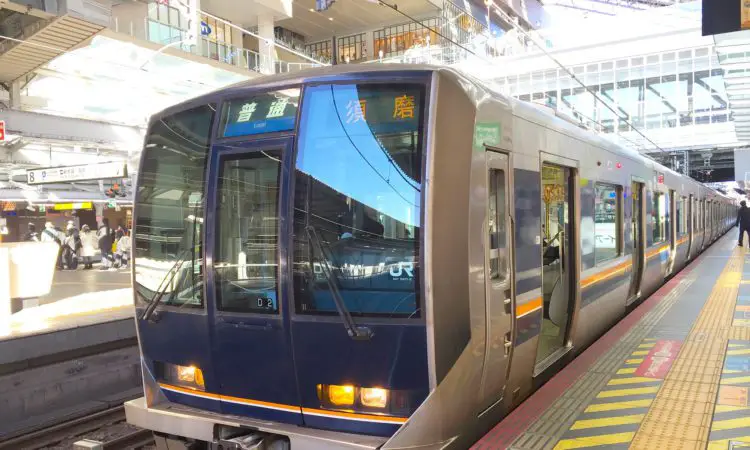 Grounded Life Travel is supported by its audience. When you purchase through links on our site, we may earn an affiliate commission.As an Amazon Associate I earn from qualifying purchases. List of everything we use in our travels.
There are 8,579 train stations in Japan. For a country the size of the state of California, that's a lot of train stations. Japan loves train travel and it shows. More than 9 billion people got to their destination by way of riding the rails last year. I think it is safe to say that the Japanese knows a thing or two about train travel.
The first train station in Japan opened its doors to the public in 1872 in Shinbashi Station in Tokyo. Since then, the Japanese have been building, rebuilding, perfecting and adding new technologies to train travel that are cutting edge and groundbreaking. From trains that seemingly fly and exceed 600 miles per hour, to humanoid robots that tackle risky problems on the tracks, Japan has a handle on the future of this convenient and exciting way of traveling.
Therefore, it is no wonder that Japan's stations are jammed-packed with people all clamoring to get a seat to one of the many incredibly fabulous places that there are to see in Japan. Even if you aren't traveling for pleasure, you will soon find that train travel in Japan is top-notch and the best way to travel in the country. Japanese train stations get a lot of traffic for a reason and some are busier than others. What are the busiest train stations in Japan?
1. Shinjuku Station – 3.5 Million Passengers Per Day
You know when a station is registered in the Guinness Book of World Records it must be special. With more than 3.5 million passengers gracing its doorway everyday, it is not only the busiest train station in the country, but the busiest in the world. In fact, the amount of people that use the station everyday is the equivalent to the population of Yokohama, the second most populated city in Japan!
Shinjuku now has a train station that houses a whopping 53 platforms, that take passengers to Tokyo's suburbs and into Western Tokyo. Inter-city rail, commuter rail and subway lines also help this busy station serve it's throngs of travelers daily.
Shinjuku Station is so vast that it can be intimidating to navigate. However, officials have a solution to this problem with a $755 million dollar renovation that will take 25 years to complete. Babies born today will be adults before they can use the newest parts of the station. But, when the station is finished, it will be easier to get from east to west without ticketing barriers and congestion will be calmed with larger common areas and spacious plazas.
Until then, equip yourself with a good map of the station to help you maneuver across the station passed the scores of restaurants, shops and department stores to your platform.
2. Shibuya Station – 2.4 Million Passengers Per Day
This station earns second place as being one of the busiest stations in Japan due to the 3 million passengers that make train travel their chosen mode of transportation daily. However, 2.4 million of those people might be from the famed Shibuya Crossing that you may have seen as one of the busiest pedestrian crossing's in the world. At any given moment there may be up to 3,000 people at a time making their way to the station when the light changes.
While Shinjuku Station serves much of the Western suburbs and surrounding areas of Tokyo, Shibuya Station serves the Eastern portions of Tokyo. Grab a Japan Rail Pass and you should be able to ride any JR Group trains that run in any stations in Japan, keep traveling by train stress-free and simple.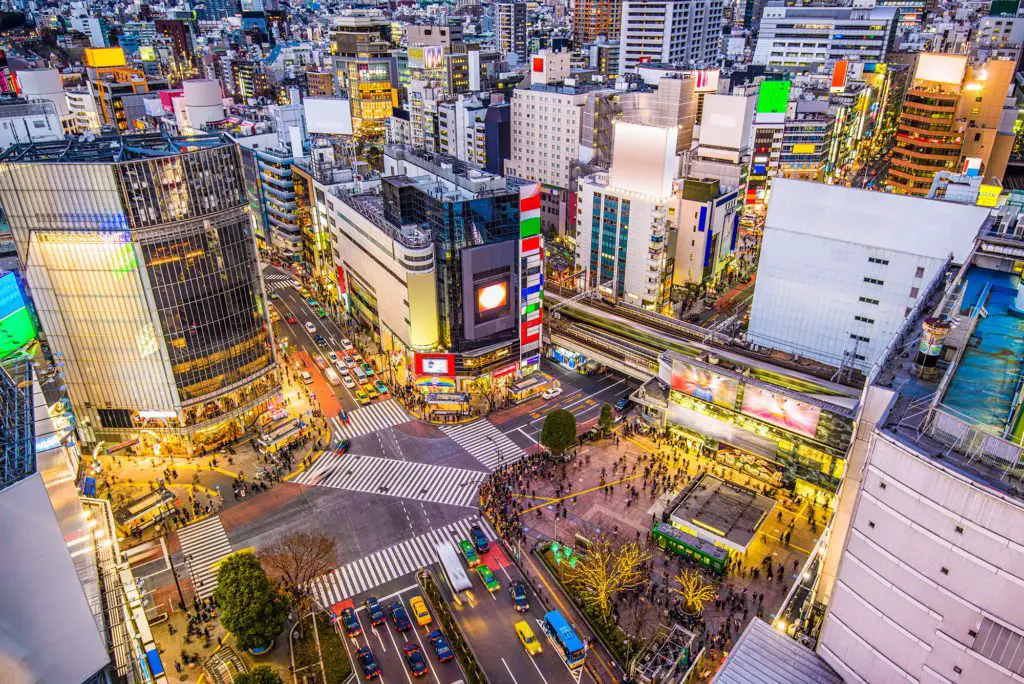 Reminiscent of Times Square, in New York City, there are all the city lights, neon and giant video screens for visitors to ensure an amazing selfie. Shop at the twelve floor Tōkyū Hyakkaten, eat at one of the hundreds of restaurants in the station or in the vicinity and immerse yourself in the high energy that is emitted from this place so full of life. Next, stop by the famed bronze statue of "Hachiko". This white Akita that met his owner at the train station everyday, even after his death is immortalized in films and books. Pay homage to his likeness after watching the movie to top off your trip to Shibuya. Lastly, book a trip to another city or nearby province to continue exploring the magnificent islands of Japan.
3. Ikebukuro Station – 1.2 Million Passengers Per Day
If you are into the wide-eyed, action-packed, personality plus characters of anime, the Ikebukuro Station is definitely the place to be. Not only is this station the third busiest train station in Japan, with 1.2 million passengers a day waiting on its platforms, but it is a great place to start your anime adventure.
Ikebukuro is the setting for many anime tales, therefore you can make your rounds to see many locations that will be familiar to many anime fans. There are also an abundance of amusement parks, both indoor, outdoor and of the wet variety. You must take some time to ride a scream machine or douse your clothes in a lazy river. After you have taken your shots and sent your pictures to your friends, make sure you mill about the station to get a flavor of the third largest station in the world.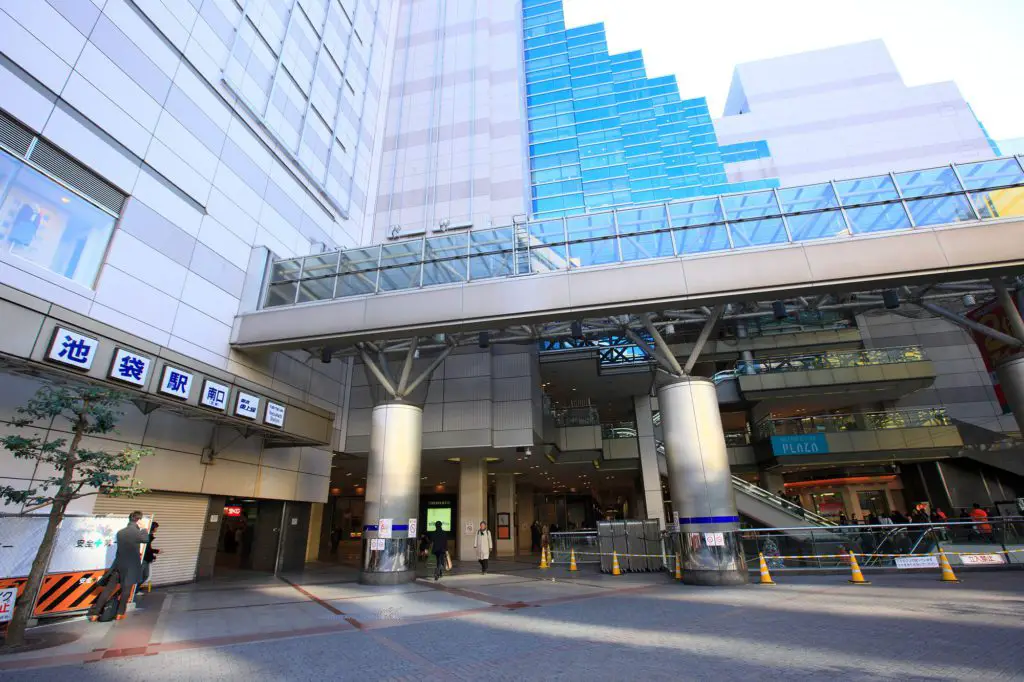 Ikebukuro Station serves as the Northern hub of the JR Line into Tokyo and takes many suburbanites into downtown Tokyo everyday. Choose a destination from Ikebukuro Station and explore more of the Northern part of Japan or cities nearby.
4. Tokyo Station – 1 Million Passengers Per Day
This station wins the award for busiest station in Japan in terms of how many trains come through the station. On any given day, there are at least 4,000 trains arriving and departing. Your head might spin if it weren't for the fantastic organization of the station being divided into two east and west sections. In addition, the entire complex is also connected by a labyrinth of underground passageways that take you to commercial buildings and shopping centers.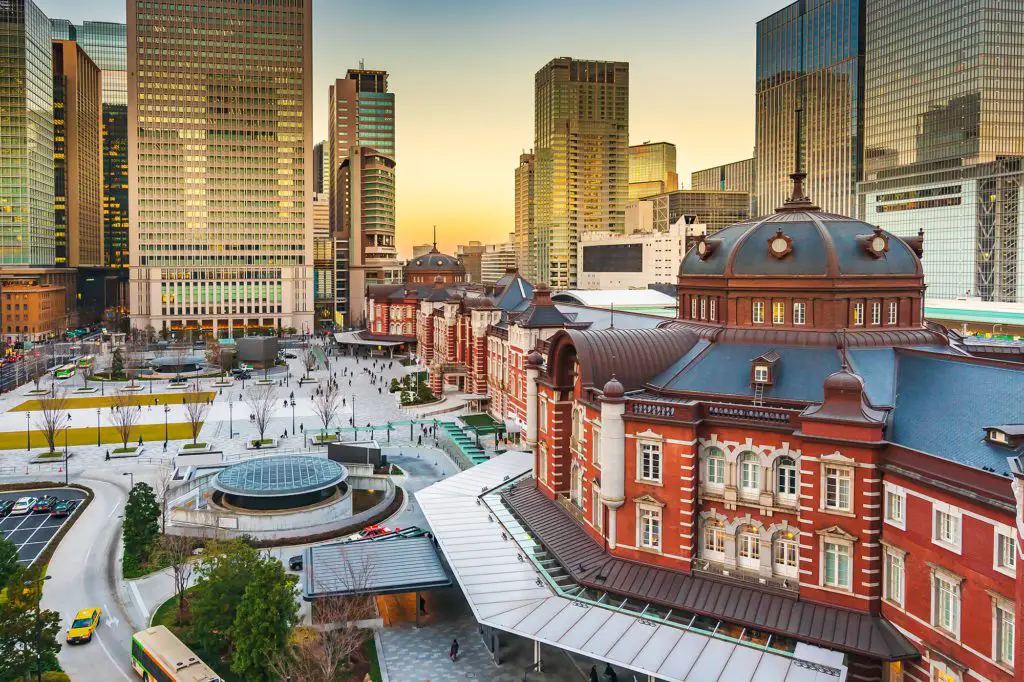 When you visit the Tokyo Station, notice the older facade that was originally built in 1914. Constructed with a very European flair, mud from the Tone River was used to make 8.3 million bricks that shaped the beautiful structure you see today. If you have ever been to the Amsterdam Central Station you may see a resemblance, as the Tokyo Station was modeled after this station. After surviving and Earthquake in 1923, and then a portion having burned during WWII, this station has a few stories to tell. However, it has survived until today and possesses 28 platforms serving passengers and getting them to destinations throughout Tokyo.
5. Osaka Station – 1 Million Passengers Per Day
Osaka Station in Japan's newest and brightest stations, having been renovated in 2011. Its sleek and modern design is a contrast to most stations that can exceed 100 years old. The new design has helped Osaka Station keep the fourth place standing for the fourth busiest station in the world.
The renovation has given passengers numerous reasons to visit besides traveling around Japan. Go to the movies, visit a floating garden observatory in the sky, visit a Japanese garden as well as three museums. The recreational opportunities are almost endless in and around this station.
When you've worked up an appetite after sight seeing, dine at one of the hundreds of restaurants that are in and around the station. Sushi, Chinese, Noodle shops and great Chazuke (green tea and rice) will make your tummy rumble. You definitely will be eating the best of Japan in this bustling and exciting part of Osaka.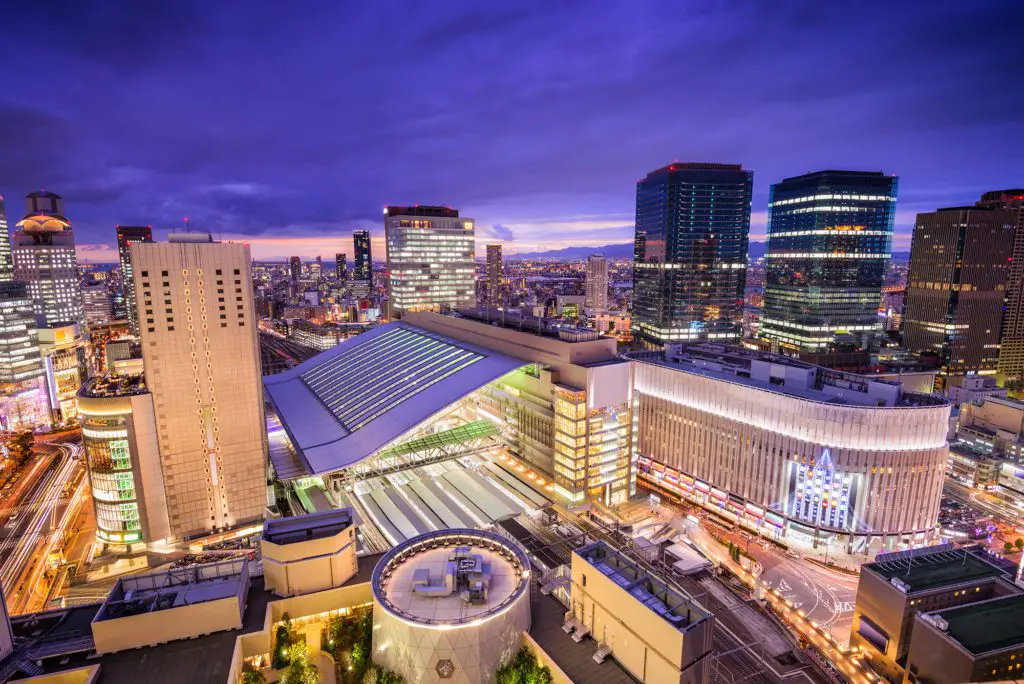 If you find yourself fortunate enough to travel to Japan, you will be in good hands when you take an adventure from any of these popular train stations. However, don't rush as they all have their own personality. Build a day into your itinerary to spend at one of these busiest train stations in the world.