Ikebukuro Station: A Complete Guide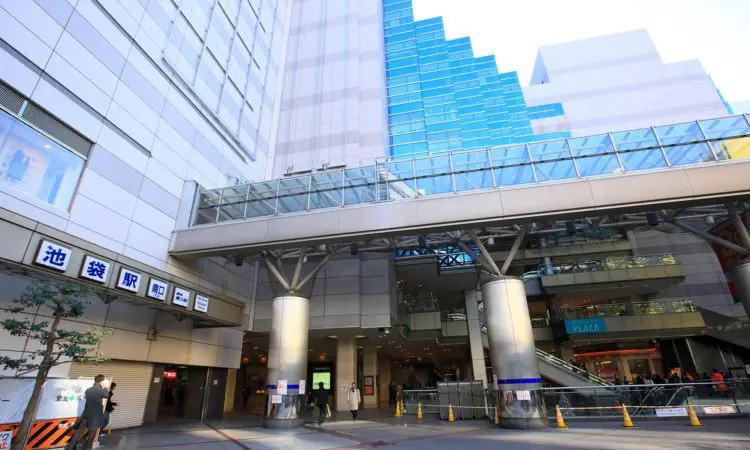 Grounded Life Travel is supported by its audience. When you purchase through links on our site, we may earn an affiliate commission.As an Amazon Associate I earn from qualifying purchases. List of everything we use in our travels.
You've found it! The amusement mecca of Japan! Ikebukuro is for the young and for the young at heart. It's for the shopper that literally will shop until they drop. Ikebukuro boast all things, fun, bright and shiny. Think Disneyworld on steroids!
Does this sound like heaven to you? Then you've come to the right place to start your Japanese holiday. Fly into Tokyo Haneda Airport and you will be a quick ride to Ikebukuro Station. Right after you disembark, you can visit the Echika underground mall to get you primed for what's to come. After you've whet your shopping appetite, experienced a slice of retail grandeur as you head to Seibu Department Store, one of the largest department stores in Japan.
Next, you have to experience Sunshine City. This is Tokyo's first "city within a city". Sunshine City features a planetarium, museums, an aquarium and a magnificent hotel. However, you came to Ikebukuro for the main event, the amusement parks!
Namjatown, a magical world theme park is a great place to start. J-World Tokyo is an anime themed park that is great for the One Piece and Naruto fans in your group. Top off your visit with a quick train ride to the creme de la creme, Tokyo Disneyland. Make sure you allow time to roam around this 115-acre, dream maker before you plan the rest of your itinerary.
When you are ready to move on to different parts of Japan, leave from Ikebukuro Station. Explore the rest of Japan by riding the rails to new and exciting destinations.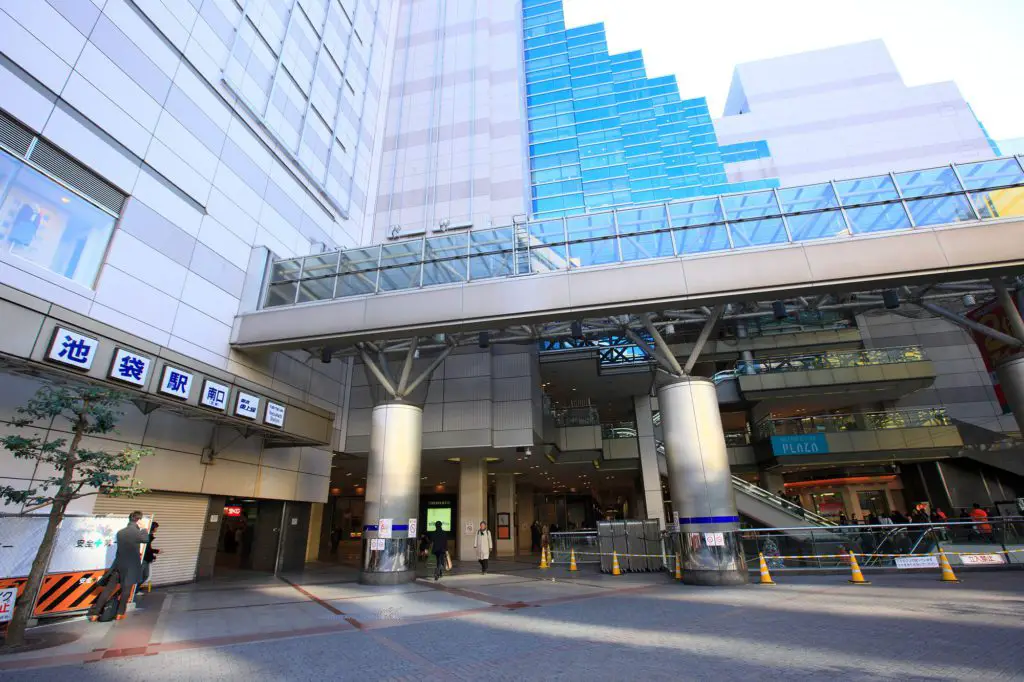 Ikebukuro Station Overview
Taking the cake for the second busiest train station in the world at over 2.6 million passengers a day served, Ikebukuro Station is a marvel of modernity. Built in 1903, Ikebukuro Station was one of the first stations built in Japan. Once a beautiful area of greenery and lush lakes and ponds, the name Ikebukuro was rendered from this, meaning "pond bag".
However, with the station came the people and they came in hoards. Ikebukuro Station is not only a means for tourists to play with their inner child, but a transportation hub for the millions of commuters leaving their homes in Saitama Prefecture, daily.
Ikebukuro Station is large and can feel like a maze of underground passageway and above ground traffic. It isn't a wonder why people may feel that it is confusing to navigate. There are two main gates at the station. Most tourist will be entering through the Seibu East Gate from the amusement and shopping heaven that resides there. The Tobu East Gate is a common local entrance connected to beautiful parks and lively nightlife.
There are four companies that operate train lines from this station.
Company Line
JR East Yamanote, Saikyo, Shonan Shinjuku
Tobu Tojo
Seibu Ikebukuro
Tokyo Metro Marunouchi Line, Yurakucho Line, Fukutoshin Line
The Echika underground mall runs from east to west with Seibu and Parco Department Stores at the East Gate and Tobu and Lumine Department Stores at the West Gate. The JR East lines run through the middle of the station from North to South and the Seibu and Tobu Lines run North to South on their respective east and west ends. If you keep this in mind, finding your way around the station will be much easier.
How To Buy Tickets at Ikebukuro Station
In the center of the station you will find the JR platforms and ticket gates. The JR East Travel Service Center is located at the West Gate. You can obtain your JR Pass here, allowing you to go to most places in the area. If you are taking another line, there are ticket and information booths for each corresponding line. You can also go to the website for each company and buy tickets this way.
Where to Eat Near Ikebukuro Station
Japan is known for its interesting and delectable food. When you are planning your itinerary, make sure you spend time researching restaurants in the area. Food is an important part of Japanese culture and is capable of creating lasting memories on your holiday. There are definitely some otherworldly culinary experiences you should try in and right outside the station.
If you know Japanese food, you know that eel is a delicacy in Japan. So much so, that a restaurant has only one thing on the menu. You guessed it, eel. If a restaurant has a two year waiting list, you know it must be an experience. Make sure you make reservations at Helmut as soon as you know you are going to Ikebukuro. They say this one plate meal is made of something straight from heaven.
The Japanese know their way around a steak and at Teppanyaki Sakura you are sure to get a mouthwatering treat that will never be topped. Since you are on holiday, treat yourself to a cut of Kuroge Wagyu. Prepared in sweet fat and unami, this steak is seared to perfection and will go in the annals as "the best steak ever".
Get to the station early and walk the two minute walk to Baniku Dining Asahi Shoten. Not a common western traditional food, horse meat is eaten in Japanese culture either raw or baked. Order the Kumamoto Ba-sashi 5-kind Assortment and taste a variety of cuts. Wash it down with a good Cabernet from Takahata Winery and your evening will be complete.
Where to Stay near Ikebukuro Station
Your most convenient hotel awaits you right outside the station. At Hotel Hisoca Ikebukuro, you will be right next to Tobu Department Store, so you can rest after a day of shopping. Enjoy their sauna and relaxing terrace after a hurried day sight seeing and perusing the markets.
Sleep the traditional Japanese way at House Ikebukuro. Featuring tatami-mat flooring and futon bedding, you will get to experience the finer points of Japanese culture. All this and you will still be within a five minute walk to the station. This is perfect for the budget conscious traveler or someone that wants to immerse themselves in a true cultural experience.
You can take that cultural experience a bit further and stay in a Ryocan. At Kimi Ryocan you will be less than a half mile from the station and enjoy a true Japanese housing experience. Shoji paper screens, tatami woven floors and futon beds are comfortable and clean. The common area is decorated with Japanese artistry and includes a big screen television, and WiFi for a relaxing place to read a book or meet other travelers.
How Early do you need to Arrive at Osaka Station
The second busiest train station in the world deserves a little time to get around. Arrive at least 45 minutes before your departure so that you can allow time to ask directions or grab a quick bite to eat. You will never regret having plenty of time to spare over missing your train.
Best Trips from Ikebukaro Station
Chichbu
In under two hours you can take a train from Ikebukuro Station to Chichibu. Step out into a land of scenic mountain views and a tour that includes 34 temples on a trek of a lifetime. Seasonal beauty can be enjoyed in the form of vibrant chartreuse phylox at Hitsujiyama Park or fall foliage at Nakatsu Gorge. Nature abounds and the scenery is excellent. Keep the train theme going and take the vintage Paleo Express Steam Train that runs to Kumaguya and enjoy stunning views there and back.
Kusatsu
If you haven't gotten enough of nature, take a trip to Kusatsu. In under four hours you can make it to this lush landscape laden with hot springs so overheated by the earth that inventive ways have to be figured in order to cool them for human use. This gorgeous place in the mountains is not only a place to relax in enriched mineral water, but you can also go skiing at nearby ski resorts. If you are there in the summer, enjoy all of the hiking near Mount Shirane. In addition, don't miss seeing the otherworldly Yugama Crater Lake.
Ikebukuro Station is a large station that just takes a little research and patience to navigate. As a bonus, it can get you to virtually anywhere in Japan. Enjoy the city lights and the multitude of things to do in this city that never sleeps, then pick a place on the map and have another adventure in Japan that will be one to remember.