The Train Suite Shiki-shima: 10 things to know about One of Japan's Best Train Trips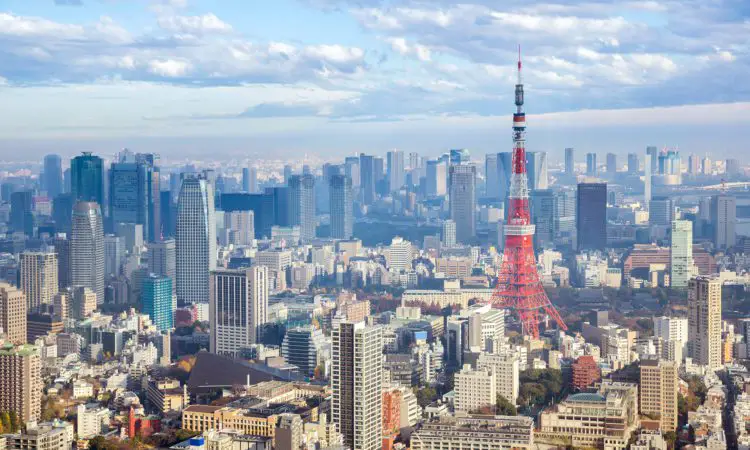 Grounded Life Travel is supported by its audience. When you purchase through links on our site, we may earn an affiliate commission.As an Amazon Associate I earn from qualifying purchases. List of everything we use in our travels.
Japan is know for not only its technology but its ability to transform ordinary spaces into extraordinary examples of the ultimate in relaxation and comfort. When these Japanese concepts were married with train travel in mind, the Train Suite Shiki-shima was born.
Considered to be one of the finest ways to travel in the world, the Train Suite Shiki-shima has been nothing but a complete success since its maiden voyage on May 1, 2017. However the concept was years in the making as architects, designers and builders worked to build a train that would eventually cost over $38 million and invite you to see Eastern Japan in the most luxurious of ways.
Stepping aboard, you will feel more like you've entered an exclusive hotel than a train lobby. Additionally, as you explore every nook and cranny of this highly sought after experience, you will see why the Train Suite Shiki-shima is one of the most fantastic adventures in which a person can embark.
Which is Japan's most luxurious train?
The train Suite Shiki-Shima is considered not only Japan's most luxurious train trips, but one of the best train trips in the world. Not only is the scenery awe-inspiring and breathtaking, but the train itself brings an experience that you can get nowhere else on the planet. For this reason, it is one of the top trips for travelers in Japan.
How much does the Train Suite Shiki-shima cost?
The Train Suite Shiki-shima costs between $3,000 and $12,000 per person. This may seem like it is out of the realm of possibilities for the average person. However, if you consider that the average person spends around $2500 per person, per week on vacation, it is not an impossibility to be able to experience a unique train excursion on the Train Suite Shiki-shima.
This premium price will include such perks as a limousine service from your accommodations to the train station, a welcome lounge complete with uniquely composed live music from world renowned composer Naoki Sato and a cozy fireplace.
Don't expect to make reservations and hop on as you please. Demand was so high when the train took its first trip in 2017 that an application process had to be instituted and still is in place, today. This is an exclusive way to travel that even the most seasoned world explorers are clamoring to have.
Where does the Train Suite Shiki-shima travel?
The Train Suite Shiki-shima is a seasonal train in that travels during the height at the best of all seasons and will stop at cities like Tono, Hirosaki and Goshogarawa. However, stops will vary depending on the season. For example, the 4 day, 3 night trip that runs from spring to autumn will travel through Hakodate where you can see the early leaves as well as the changing leaves of the season as you ride up to Mount Hakodate.
In contrast, The winter excursion, which is 2 days and one night will take you through the Kanto Region on the Pacific Coast to visit The Grove of the Holy Shrine, avoiding the harsh winters in the mountains. Depending on what kind of scenery you want to see, you will want to choose an itinerary that best suits your needs.
What kind of train is the Train Suite Shiki-shima?
The Train Suite Shiki-shima is an E001 hybrid deluxe sleeping car train that is an exquisite champagne, gold on the exterior and is adorned with the most fantastic mix of modern edges and angles coupled with the architecture ancient Japan. Industrial Designer Ken Okuyama, designed this train with ultimate luxury and comfort in mind. Shiki-shima means "island of four seasons", which is just how this trains moves about Japan, showcasing the best of its landscapes in all seasons.
How tall is the Train Suite Shiki-shima?
The Train Suite Shiki-shima is 13 feet and 4 inches tall. The E001 train has a top speed of 68 mph. As you will see, getting to your destination is not a rush on this train. A leisurely pace is welcomed and enjoyed as the countryside slowly passes you. This also gives you a chance to enjoy every single amenity that the Train Suite Shiki-shima offers.
What is dining like on the Train Suite Shiki-shima?
You have never experienced such a refined or opulent dining experience as you will on the Train Suite Shiki-shima. The multi-Michelin star chefs that bring their talents from each stop appreciate sustainability and environmental consciousness. This is evident in the way chefs showcase their meals by sourcing local food, harvested and grown organically.
The dining car itself is as memorable as the cuisine. Every table is situated so that every guest can experience top-notch cuisine with that unforgettable view. However, passengers will also have a chance to disembark and taste and feel the surrounding they've arrived in through local cuisine served at world renowned restaurants. Dining, truly has never been better while gliding across Japan.
What are the sleeper cars like on the Train Suite Shiki-shima?
Cars 2,3,4,8 and 9 are reserved for guests to relax in the privacy of a space that feels more like a five star hotel room than a train car. These 15 rooms are tastefully decorated and designed with traditional and modern Japanese architecture that brings warm woods, and relaxing tones. A glass shower and toilet in each room along with two sofas that become beds as the sun sets round out each room. The scenery is ever-present and if you choose to never leave your room, it will still be an amazingly memorable experience.
Is there an observatory car on the Train Suite Shiki-shima?
There are two observatory cars on the Train Suite Shiki-shima that will make you feel like you have stepped into the future. On each end of the train is a place that is calm and serene, yet simultaneously exciting. Glass, white leather and geometric panorama viewing windows make this part of the train feel more like a vessel for outer space travel than a train car. Yet, designers have still managed to give the observatory cars that special touch that evokes relaxation as you enjoy the stunning view.
What are the most luxurious rooms like on the Train Suite Shiki-shima?
There are two suites that elevate the meaning of luxury called the Shiki-shima Suite and Deluxe Suite. These are the most highly sought after suites on the train and come with upgrades such as cypress bath tubs from 300-year old cypress from Nagano. There are also two separate levels. One level for lounging, eating and bathing with a view and one level for sleeping.
Passengers who are lucky enough to win this suite when applying will be lavished in the finest architecture, the most comfortable accommodations and the best service available anywhere.
Is the Train Suite Shiki-shima worth it?
The Train Suite Shiki-shima is most certainly worth the expense and time it will take to embark on this fabulously crafted trip. Some will have to save for years for such a vacation, while others will have no problem affording its opulence. Yet, everyone is on the same playing field when it comes to the application process. However, be patient as there will never be an adventure like the Train Suite Shiki-shima.