The Best Things To Do Near Mount Rushmore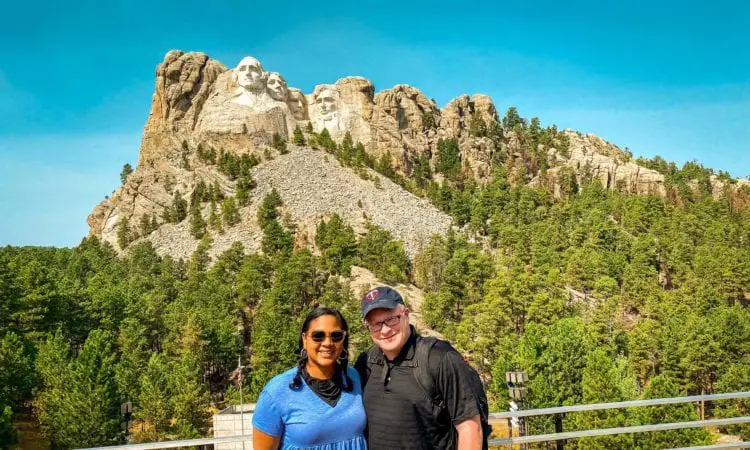 Enjoying a nice day at Mount Rushmore
Grounded Life Travel is supported by its audience. When you purchase through links on our site, we may earn an affiliate commission.As an Amazon Associate I earn from qualifying purchases. List of everything we use in our travels.
We want to share our list of the best things to do near Mount Rushmore. I've wanted to see Mount Rushmore since we studied it in elementary school. It seemed like such a far away place as I grew up in Florida. South Dakota seemed like another planet to me. I had always heard that it's not worth going to South Dakota because there is not much to see other than the men in the mountain. I'm here to smash those myths out of the water. There is so much to do in South Dakota other than seeing Mount Rushmore.
The Best Things To Do Near Mount Rushmore
Visiting Mount Rushmore was a lot of fun for us. Rob had visited as a little kid with his family from Michigan. This was my first time seeing it in person. It takes your breath away at how huge it is. I was so surprised by all the fan fare leading up to the mountain. It feels so special to walk past all the state flags, identifying them as you walk along the path. It is an easy drive up to see them and there is plenty of parking leading up to the mountain. Be prepared for the crowds, you will have to wait to get to the front to get a good pic. You can grab a bite to eat on site or even shop for a fun souvenir in the shops.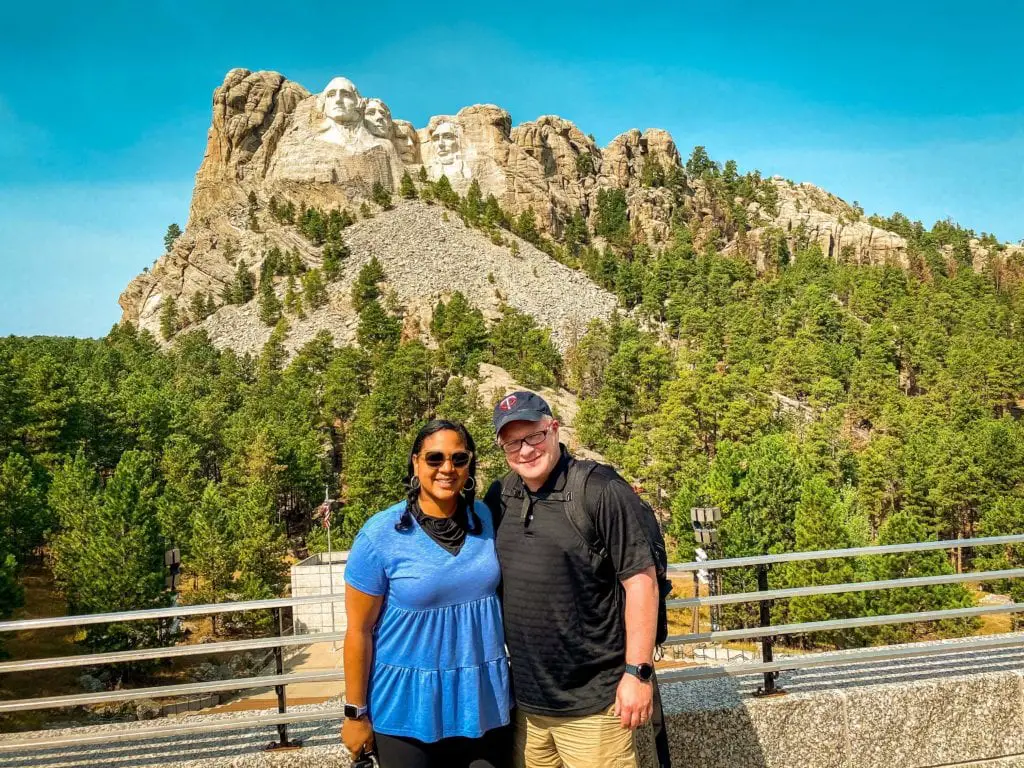 Minutemen Missile National Historic Site
This place blew us away, no pun intended. During the Cold War, the US had 1000 of these missile sites hidden in plain sight. The missile site and the Visitors Center are not at the same location, but a not too far apart. It is fascinating to see these places up close as you would never have been able to get this close while they were in use. The missile launch site itself is so cool to walk around. The (decommissioned) missile sits in the silo as a reminder of what they were capable of. You can stand on the launching pad and look down at the missile. It's a must see experience in South Dakota and a winner on our list of best things to do near Mount Rushmore.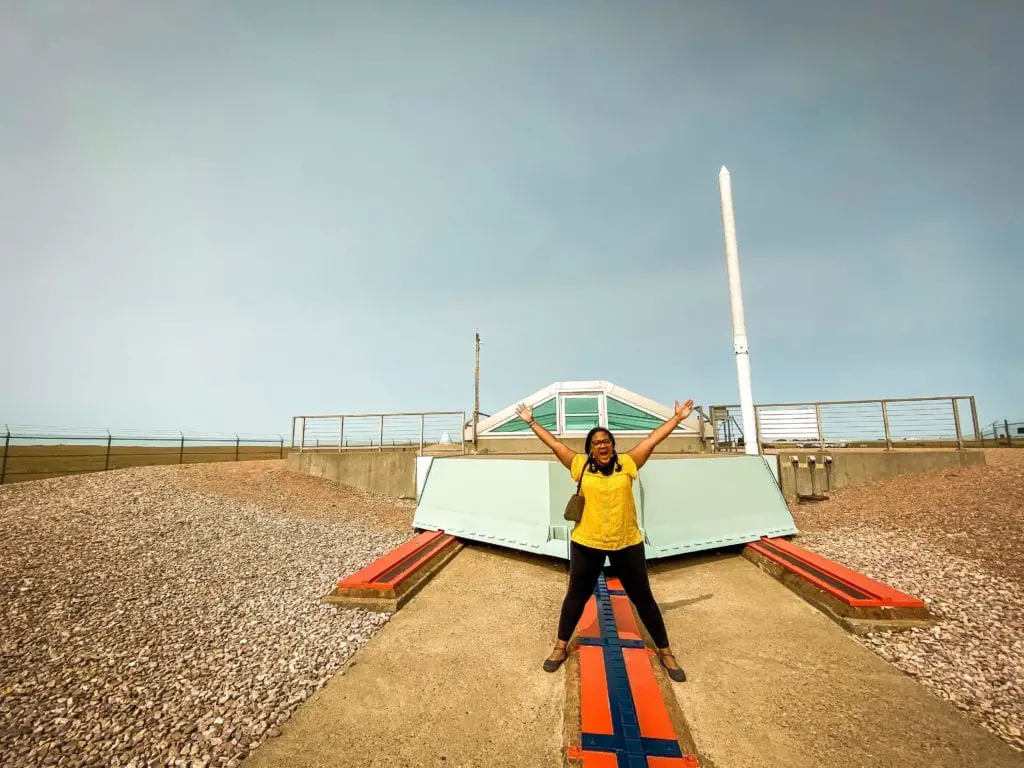 Badlands National Park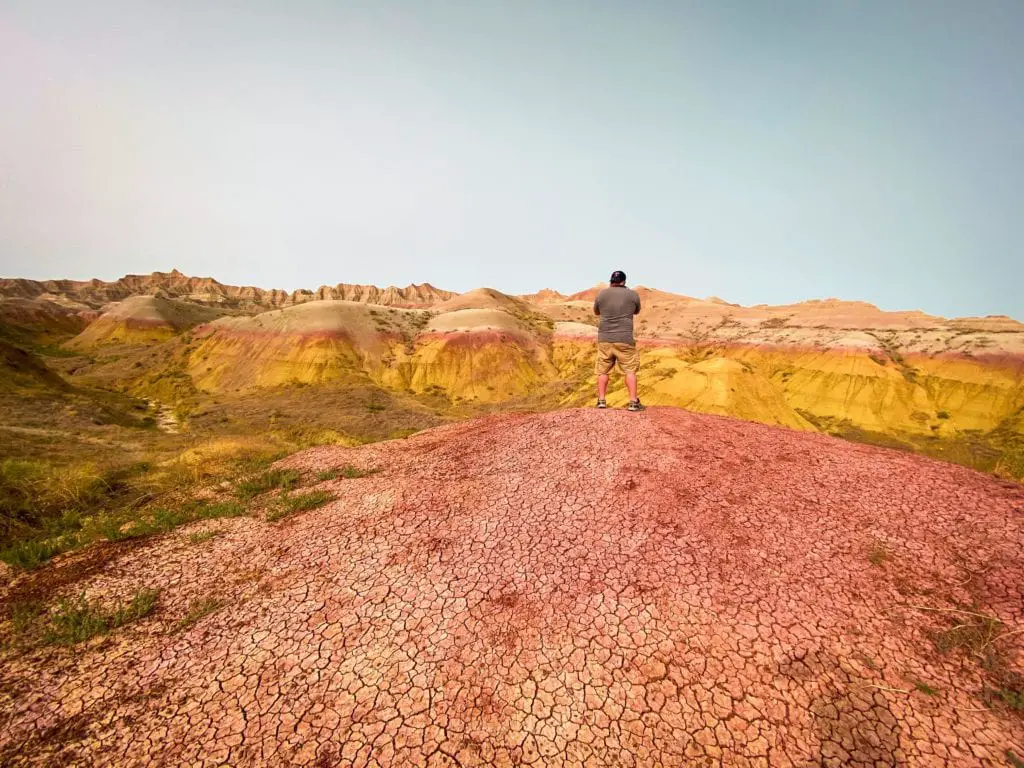 Ranking high on our list of best things to do near Mount Rushmore, not too far from Minutemen Missile National Historic Site Visitors Center you will find the entrance to Badlands National Park. This park is certainly different than many other national parks. The landscape is so diverse. It's easy to see why we put this on our list of the best things to do near Mount Rushmore. Badlands National Park has so much offer, from hiking to biking and many photography opportunities. You will see your fair share of prairie dogs and you may even catch a glimpse of bison/buffalo if you are lucky enough.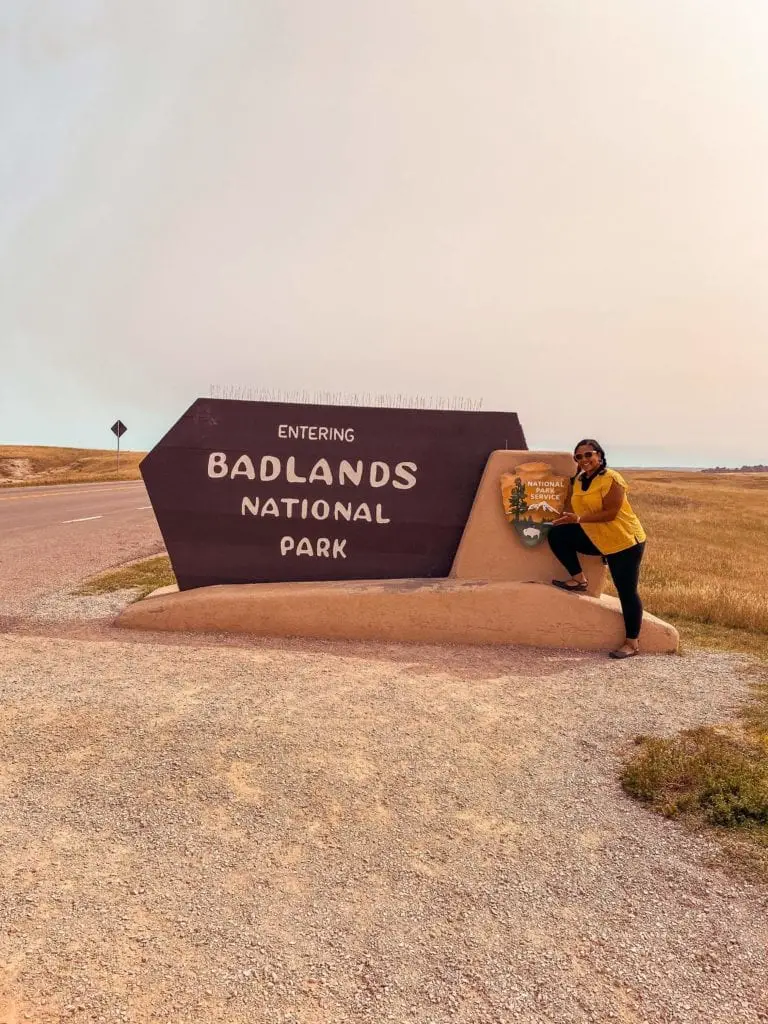 Wall Drug General Store
From Badlands National Park you will come out the other entrance which puts you close to a very fun attraction, Wall Drug. If you drove into South Dakota, you would have likely seen one of the seemingly hundreds of billboards announcing Wall Drug. We decided to stop in for a bit to eat and we had a great time exploring this great little place. People come from near and far to experience this fun at Wall Drug, it has a little something for everyone. It still offers it's "free ice water" as well as 5cent coffee. Don't forget to pick up one of their delicious desserts, our favorite was the chocolate cake donut. Wall Drug General Store is easily one of the best things to do near Mount Rushmore.
Crazy Horse Memorial
Situated about 16 miles from Mount Rushmore this privately owned memorial is still a work in progress. No federal dollars have been used in the building of this structure, of course, that is likely why it is still so behind schedule. They have been working on it since 1948! It's not even halfway done but at least you can see his face. Take some time to visit the Native American Educational and Cultural Center, the Indian Museum of North America as well as the Mountain Carving Room. It is certainly worth the drive to see Crazy Horse in progress. There is so much to learn at this site, it's why we added it to our list of best things to do near Mount Rushmore.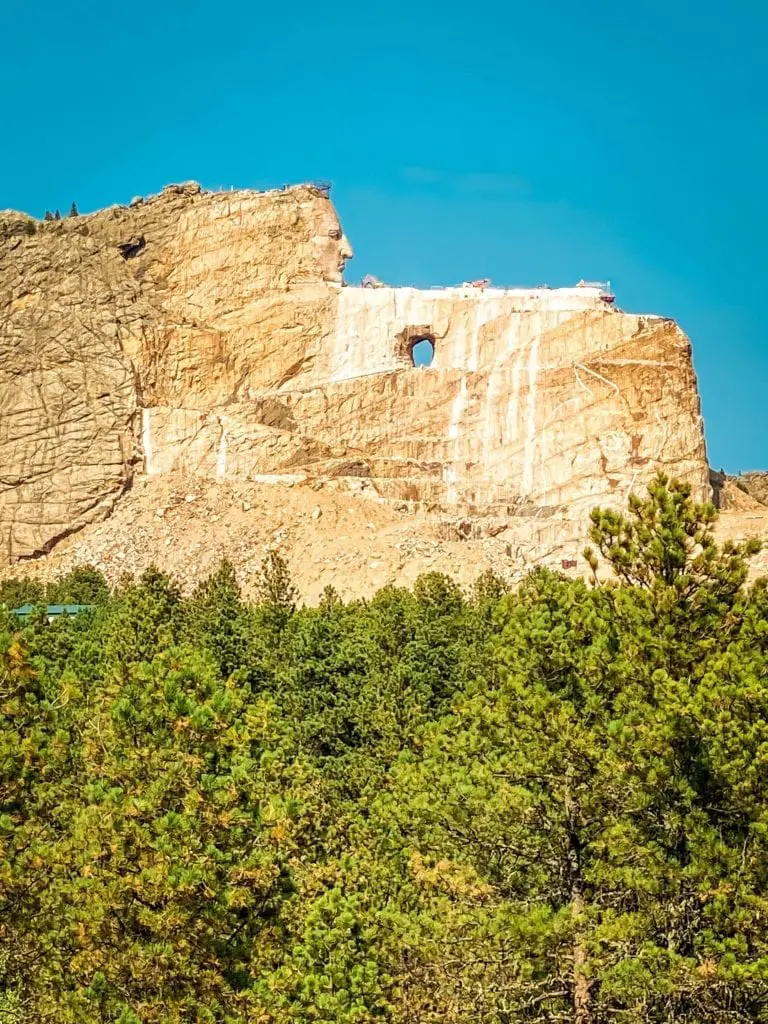 Custer State Park
You can't leave this area without exploring Custer State Park, it has definitely earned it's spot on our list of best things to do near Mount Rushmore. This is a must see place while in South Dakota. The Black Hills region of South Dakota holds some real gems. While in Custer State Park you can drive the Wildlife Loop which is about 18 miles long. You will get a change to see bison/buffalo roaming, whitetail deer, bighorn sheep, elk, prairie dogs, coyotes and perhaps an eagle or hawk. There is also a lot of hiking opportunities in Custer. Sylvan Lake is lovely place to sit and enjoy a picnic lunch. This lake was used in the filming of National Treasure Book of Secrets, see if you can find the spot they filmed the movie.
Needles Highway
One of the best things to do near Mount Rushmore is to drive Needles Highway. You will encounter this gorgeous drive on your way into Custer State Park. Former South Dakota Governor, Peter Norbeck personally marked the entire road on foot and by horseback. Many thought it was an impossible task but it was completed in 1922 after much work (and lots of dynamite). Due to it's twists and turns as well as elevation changes, you can only access this road from April to October. Be sure to stop at the Needles Eye Tunnel for a picture opportunity, as soon as you see it, you will know how it got it's name.
Wind Cave National Park
This park is one of those national parks that gets left off most must see lists. It's a bit further from Mount Rushmore but you're already in South Dakota so you might as well go for a drive. There is a lot to see at Wind Cave National Park. It is mostly wildlife except for the wind cave itself. The natural entrance to the cave is fun but you can also go into the cave to explore. Take the Garden of Eden tour into the cave for a unique experience (don't do this if your claustrophobic). Wildlife in Wind Cave is abundant! Take the scenic drive to see all the animals in the park. On our drive we saw bison, wild turkey, whitetail deer and of course you will see lots and lots of prairie dogs. This park certainly deserves to be on the list of best things to do near Mount Rushmore.
Staying In Rapid City, SD
We recommend staying in Rapid City, SD for your entire stay and driving to a few attractions a day. You can hit everything on this list in 4 days. Hotel options abound in Rapid City, but we chose the Hampton Inn & Suites Rapid City Rushmore.
Tags :
South Dakota