St. Louis To Chicago Train Options On Amtrak
Grounded Life Travel is supported by its audience. When you purchase through links on our site, we may earn an affiliate commission.As an Amazon Associate I earn from qualifying purchases. List of everything we use in our travels.
You'll have two St. Louis to Chicago train options on Amtrak. The Lincoln Service and the Texas Eagle both make the trip, but the prices and services are not equal on these two routes. Whichever route you choose, you'll enjoy the scenery between these destinations.
Which Trains Go From St. Louis To Chicago
The Lincoln Service train is a regional route with less amenities and a cheaper price than the more full service Texas Eagle. The Texas Eagle could be booked all the way from Chicago to Los Angeles and includes an observation car and sleeper cars.
The Texas Eagle leaves St. Louis at 7:55am and arrives in Chicago at 1:52pm, so a sleeper car isn't a necessity. If however you just want to relax in a private room, they are available.
Sleeper car accommodations on the Texas Eagle include:
How Far Is A St. Louis To Chicago Train Ride
The ride from St. Louis to Chicago is 259 miles and takes 5 hours and 57 minutes on the Texas Eagle and 5 hours and 40 minutes on the Lincoln Service.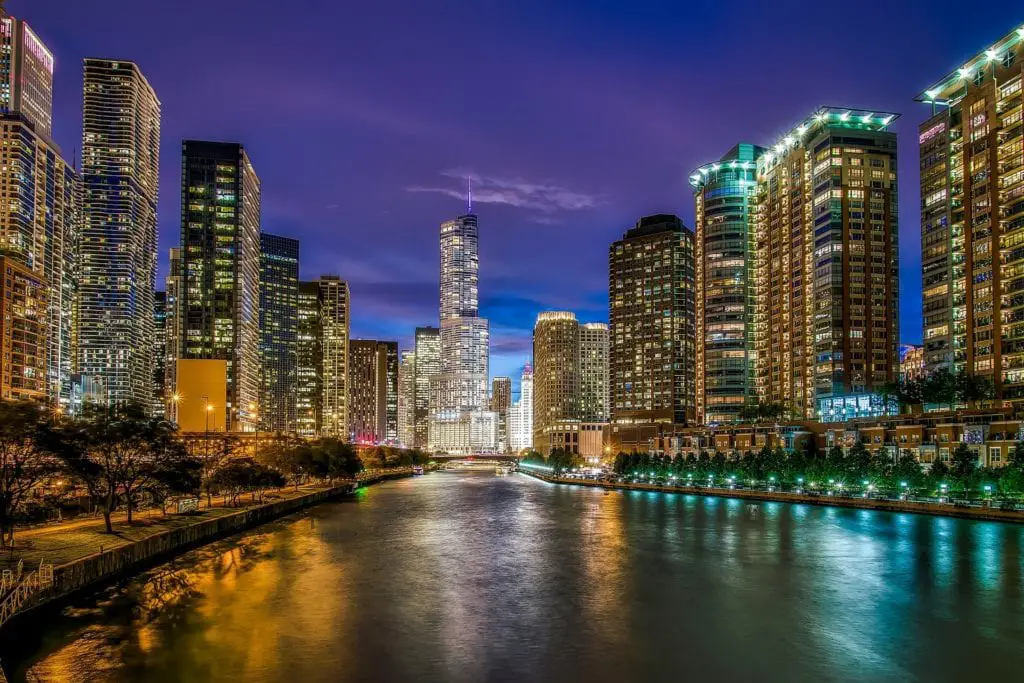 How Much Does The Train From St. Louis To Chicago Cost
The Lincoln Service trains are cheaper and faster than the Texas Eagle. Below are the cheapest prices we could find for 1 passenger. Time of day is a bigger factor than price in determining which train to ride.
| | | | | | | |
| --- | --- | --- | --- | --- | --- | --- |
| | Train | Leave St. Louis | Arrive Chicago | Coach | Business | Roomette |
| | Texas Eagle | 7:55am | 1:52pm | $31 | NA | $113 |
| | Lincoln Service | 4:35am | 10:00am | $25 | $52 | NA |
| | Lincoln Service | 5:30pm | 11:10pm | $25 | $52 | NA |
Amtrak Sample Prices For 1 Passenger
Booking Amtrak Tickets
To book a ticket for any of the Amtrak trains from St. Louis to Chicago, use our Amtrak ticket booking guide to purchase tickets at the lowest price in any class. Amtrak also runs sales and discounts on most routes.
For more information on Amtrak trains check out our Amtrak Tips page and for videos check out our YouTube Channel.
Tags :
Amtrak