Rocky Mountain National Park Itinerary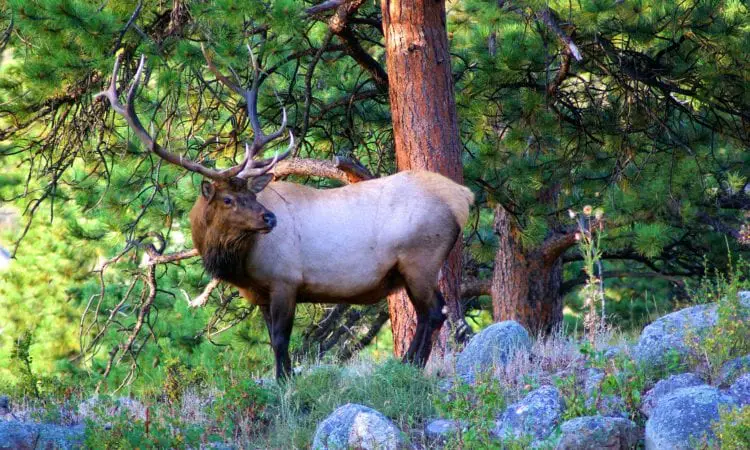 Grounded Life Travel is supported by its audience. When you purchase through links on our site, we may earn an affiliate commission.As an Amazon Associate I earn from qualifying purchases. List of everything we use in our travels.
My first visit to a National Park was in 1979 when we traveled with extended family to Rocky Mountain National Park. The one vivid memory I have of the trip is a summer snowball fight with my Dad. Our family has returned to the park since then, and my own children and husband also enjoyed a summer snowball fight. Travelers of all ages will love their visit. This Rocky Mountain National Park Itinerary can help you plan the best trip possible.
Where is Rocky Mountain National Park?
Rocky Mountain National Park is in Colorado, northwest of Denver. Visitors can fly in to the Denver airport or drive in from any direction. The park is west of I-25 and north of I-70, making it easy to access from a road trip.
Driving to the park does have its perks as you will have access to your vehicle during your visit. Relying on local transportation, however, is a viable option with buses running from the airport to Estes Park (both private direct routes as well as bus routes with some changes involved) and a shuttle from Estes Park to Rocky Mountain National Park. The Colorado National Park Trips website has great information on the local transportation available.
The Best Time To Visit Rocky Mountain National Park
Rocky Mountain National Park is open 24 hours a day, 365 days a year, but some roads in the park as well as restaurants and accommodations may be closed during certain times of year due to the weather. Planning your Rocky Mountain National Park Itinerary during the months of June to September will provide you with the best weather possible, although there could still be snow in some parts of the park even during those months. Of course, these are also the busiest months for the park. If you want to avoid the crowds and don't mind a bit of snow or the possibility of road closures, choose a time between October and May. Always check the National Park Service website for road closures and park information.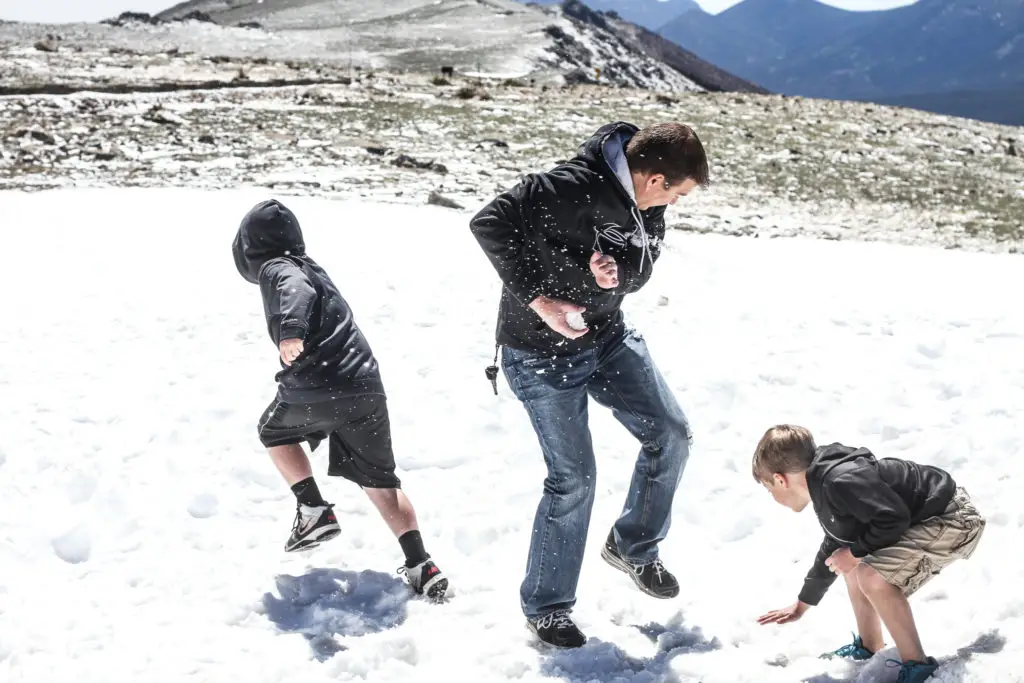 Where to Stay Near Rocky Mountain National Park
When planning your Rocky Mountain National Park itinerary, you will find a range of options for accommodations. I suggest staying in Estes Park for the best access to the park and the most things to do outside of the park. A wide array of cabins, lodges, vacation rentals, hotels, and camping spots are available.
You might choose to stay in the historic Stanley Hotel which offers standard hotel rooms as well as boutique rooms, apartment-style accommodations, and condos. If you're looking for a campground, Mary's Lake Campground gets good reviews from folks of all ages. Families with kids, in particular, will enjoy a stay at the YMCA of the Rockies. Our oldest son enjoyed a trip there with his cousins, and reported back to us that they would have had plenty to do without ever leaving the property. If you're looking for the epic lodge in the mountains, Woodlands on Fall River is your best bet. Murphy's River Lodge is within walking distance of downtown Estes Park. I enjoy being right in the hustle and bustle, and doing so in beautiful Estes Park would be a treat. For our family, a stay in a cabin on the banks of a rushing river is a little piece of paradise. Idlewilde By the River in Estes Park is right on the Big Thompson River, and our boys loved falling asleep every night to the sound of the river just outside our cabin.
Where To Eat Near Rocky Mountain National Park
You can find anything in Estes Park from bakeries to steaks to pizza to eggs over-easy. I suggest taking a drive or a walk upon your arrival, simply to scope out all of the eateries and to find places that weren't already on your dining list.
You simply MUST hit The Egg, an Estes Park staple for breakfast. Fuel up here before hiking or sleep in and have a late brunch. Some folks have even been known to frequent this restaurant EVERY morning of their visit to Estes Park!! I love a visit to Poppy's Pizza & Grill, right on the main drag, and I've also heard great reviews of Antonio's Real New York Pizza, opened by folks who moved to Estes from New York and missed the New York-style pizza. The Rock Inn Mountain Tavern is a fun experience and the food is great! If you're looking for something a little nicer, the Twin Owls Steakhouse is a great choice.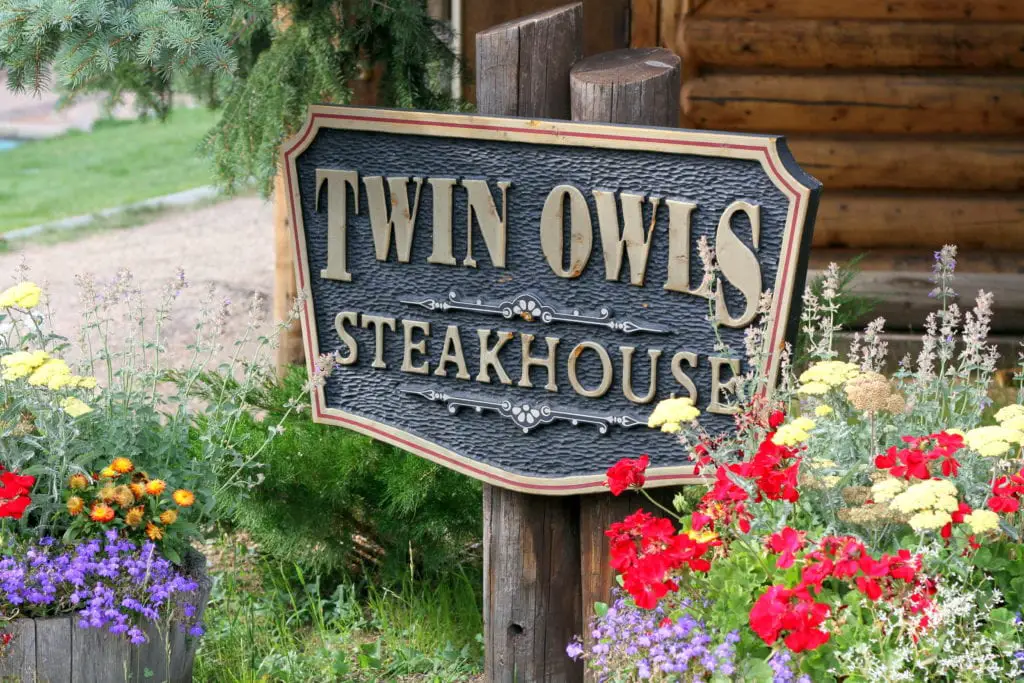 How To Enter Rocky Mountain National Park
There are four entrances to Rocky Mountain National Park. While the Beaver Meadows Entrance is the most popular, it will also have the biggest crowds.
Beaver Meadows Entrance, most direct entrance from Estes Park
Fall River Entrance, typically the least crowded entrance
Wild Basin Entrance, south of Estes Park
Grand Lake Entrance, the only entrance on the park's west side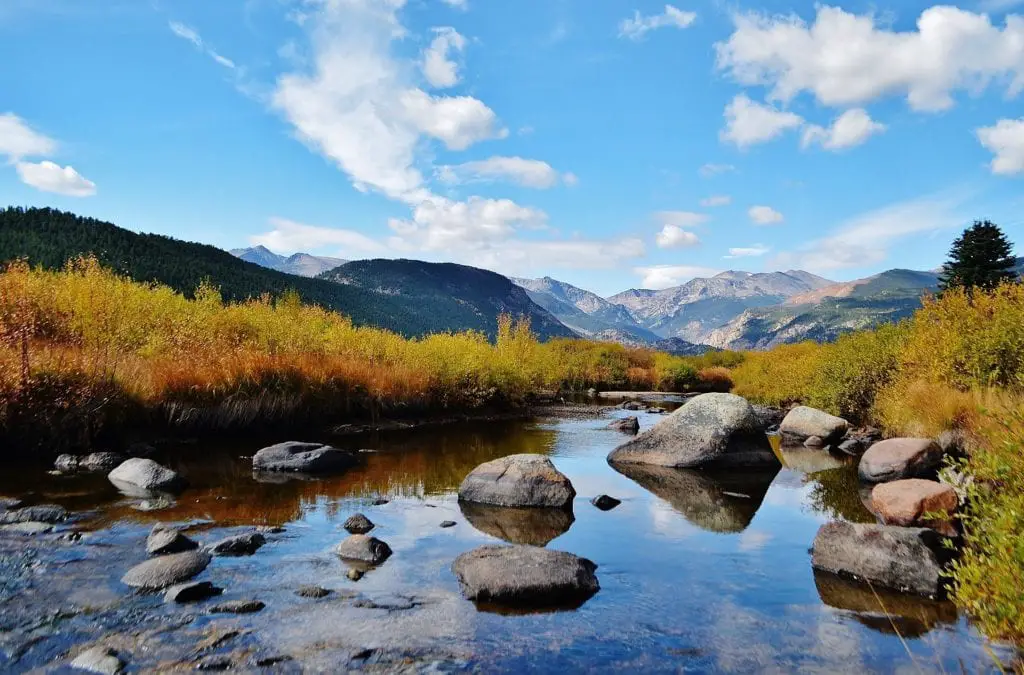 Entrance to the park is $25 per vehicle for one day or $35 per vehicle for seven days. An annual Rocky Mountain National Park pass is $70 and is good for one year from the date you purchase it.
Rocky Mountain National Park Three Day Itinerary
I have created a three day Rocky Mountain National Park Itinerary, but you could easily spend 4-5 days in and around the park, especially if you are avid hikers.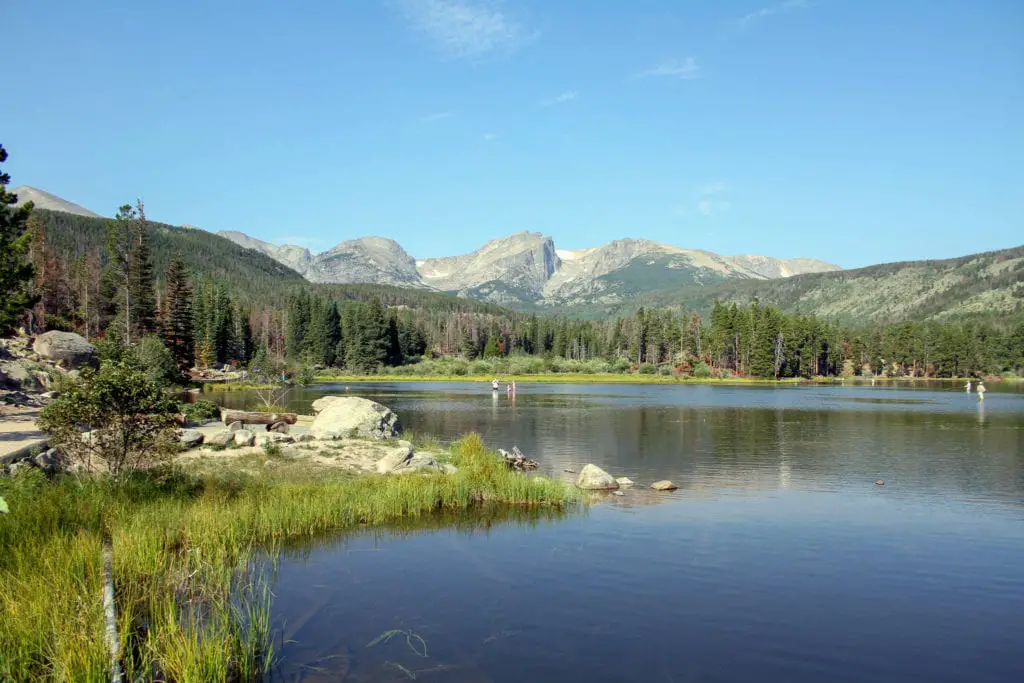 Day 1:
Have breakfast at The Egg in Estes Park.
Drive the Trail Ridge road in Rocky Mountain National Park. Depending on how often you stop for photos or views, this could take a good part of your day. Bring a packed lunch or snacks in the car, and get out and walk around if you see something you like (or make a note of it to return later). Note: Parts of Trail Ridge Road are sometimes closed due to weather, so check with the Ranger Station or online to be sure you can drive the whole thing.
Spend the late afternoon browsing the shops and walking the Riverwalk in Estes Park.
Eat at Poppy's Pizza & Grill for dinner.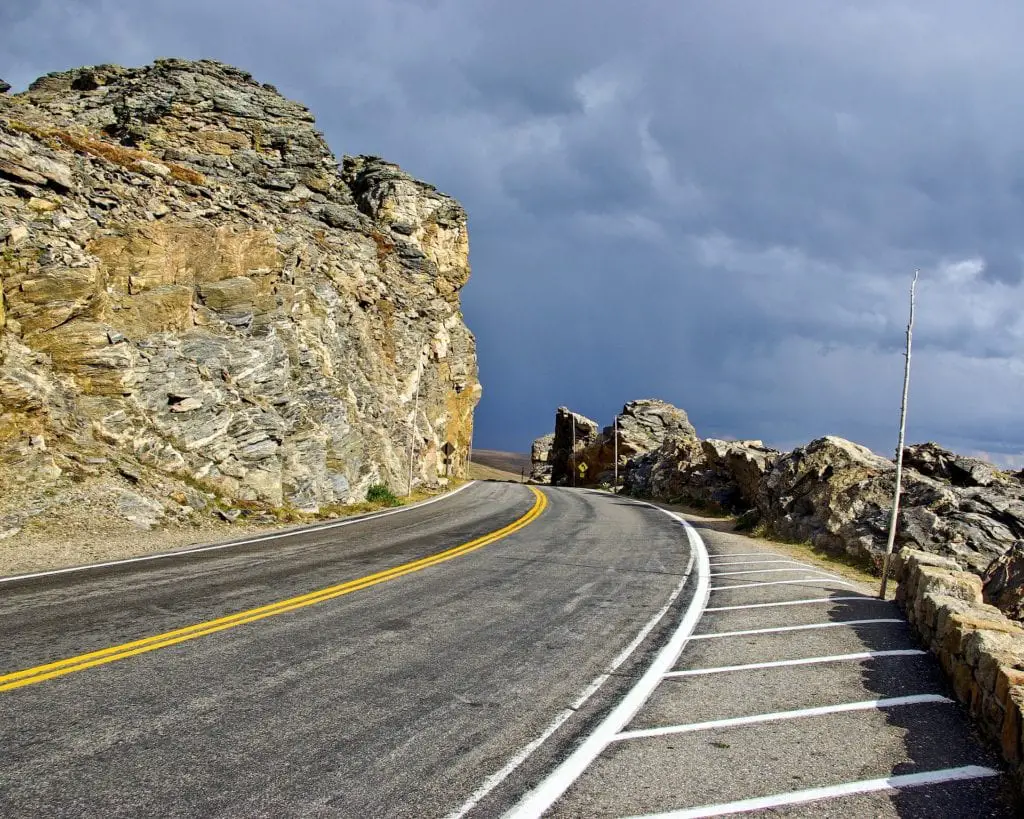 Day 2:
Wake up early to view the sunrise. Although the sunrise will be gorgeous nearly anywhere in the park, many folks believe the best spot is Dream Lake. It is a moderately easy one mile hike to the lake that starts at the Bear Lake trailhead. You can continue on to see Emerald Lake after watching the sunrise. Arrive early, as the parking lot fills up quickly.
After returning to the parking lot, take some time to walk the Bear Lake loop.
Choose another hike in the park, maybe something you took note of on yesterday's drive.
Return to Estes Park for lunch at Casa Grande Mexican Restaurant. My suggestion is to request outside seating and order the margarita!!
Spend the afternoon at Lake Estes. You can rent paddle boards, fishing boats and supplies, kayaks, paddle boats, or canoes at the marina. A second option for the afternoon is Ride A Kart in Estes Park, where you will find mini golf, bumper cars, bumper boats, go karts, extreme trampoline, arcade games and more.
Have dinner at The Twin Owls Steak House (if you're feeling like being a little bit fancy) or Rock Inn Mountain Tavern (if you're not feeling quite so fancy).
Day 3:
Grab some granola bars (or hit The Egg again for breakfast!) and hike to Alberta Falls. The Glacier Gorge parking lot, where this hike begins, will fill up early. If you want to make a day of it (and you brought a packed lunch!!!), keep hiking to Mills Lake and Black Lake. This will be about a 10 mile hike total if you choose to do the whole thing.
If you decided not to do the whole hike to Black Lake (or if you did it and still want to see more!), head over to the Alpine Visitor Center and hike the Alpine Ridge Trail. The view will be spectacular. Although it appears to be an easy and fairly short hike, you may find that the altitude and the hike itself will have you a little out of breath, but it's worth it.
After a long day of hiking, you may want to grab some hot dogs and s'mores and sit by the fire back at your cabin or campsite. If that doesn't sound good or if you don't have access to a fire pit, an alternative choice for dinner is Smokin' Dave's BBQ & Brew where you can dine in or get carry out.
Rocky Mountain National Park One Day Itinerary
Should your schedule only allow one day in and around Rocky Mountain National Park, here is a list of must-sees:
Eat an early breakfast at The Egg in Estes Park.
Drive Trail Ridge Road, and stop to take photos or enjoy the view along the way.
Enjoy a packed lunch.
Hike the Bear Lake Trail or the Alpine Ridge Trail. Alpine Ridge is a bit more difficult, as the Bear Lake Trail is fairly level, and Alpine Ridge has steps. You could easily hike both in an afternoon!
Enjoy the shops in downtown Estes Park before dinner.
Eat dinner at Poppy's Pizza & Grill, and then take a stroll along The Riverwalk after dinner.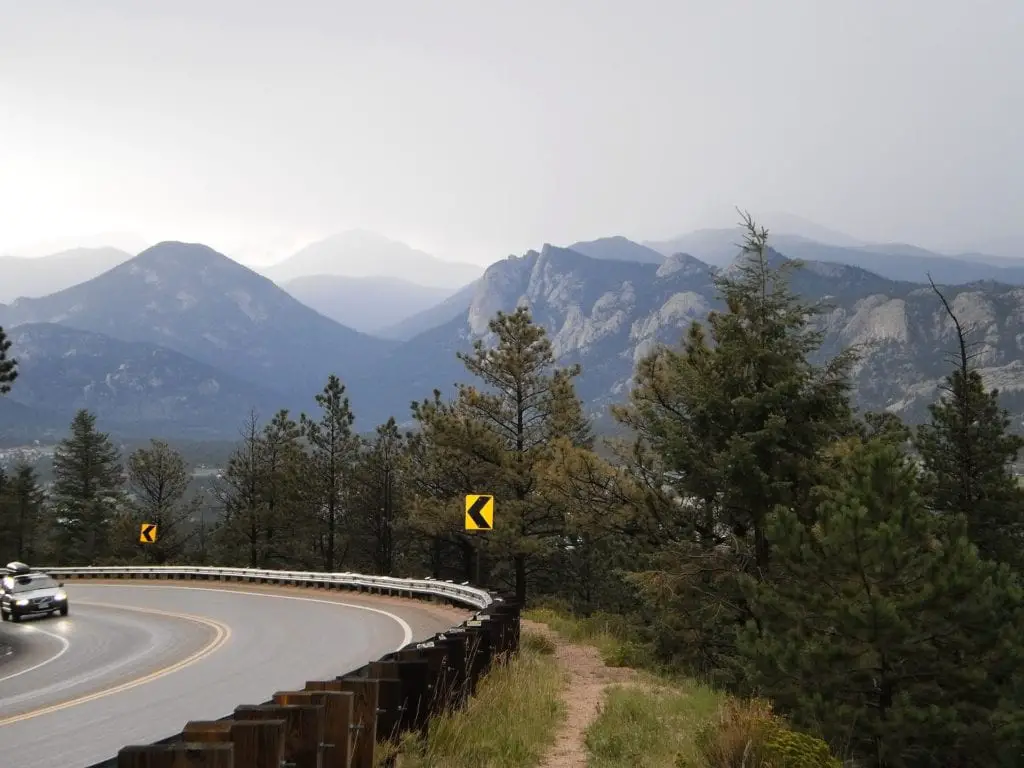 Colorado is also home to another of our favorite parks, Great Sand Dunes National Park.
Rocky Mountain National Park Itinerary Map
Map Key: Blue= Lodging, Green= Dining, Red= National Parks, Yellow= Hikes, Purple= Sights
Tags :
national parks