Guide To Diablo Lake Overlook
Taking in the view from the "secret viewpoint"
Grounded Life Travel is supported by its audience. When you purchase through links on our site, we may earn an affiliate commission.As an Amazon Associate I earn from qualifying purchases. List of everything we use in our travels.
If you are heading to the state of Washington, you will likely end up in North Cascades National Park and eventually at the Diablo Lake Overlook. This is by far the most popular spot in the 1,070 square miles of this gorgeous park. You will arrive into the park on Highway 20. This road travels 436 miles across the northern areas of the state of Washington, making it one of the longest in the state.
About Diablo Lake
The lake is known for it's bright blue waters. It is just as vibrant in all seasons. The color changes as the sun moves. Diablo Lake is a man made reservoir. It was created by Seattle City Light's damming of the Skagit River in 1930. You will see towering mountains in the distance that measure 7,000 to 8,000 feet in height.
What To Do At The Diablo Lake Overlook
Aside from enjoying the views there are several things to do at this overlook. It is also a great place to rest if you feel cooped up from the long drive up. You will find restrooms as well as picnic areas where you can eat. Don't forget to take all your trash with you, this is bear country. There is lots of parking in this lot, and they also have some spots for RV's and oversized vehicles. The walkway is paved and has ramps for those needing the accessible area.
Secret Viewpoint
There's more to the overlook you ask? Why yes, yes there is. This viewpoint offers the very best views at this overlook as well as the best photo opportunities. You will have the least amount of people in this area. From the parking lot head over to the restrooms. Once you walk past the second restroom building you will see a narrow dirt path on the right. Step over the wooden rail and be careful as this area can be slippery. The path is not marked but will be obvious as to where you need to go. It will not take you long to get to the end. It's just behind and below the restrooms. As a matter of fact, that's the only downside of this viewpoint, you can be downwind from the restrooms. This area is not wheelchair accessible and is completely made of hard packed dirt. There are a couple of steep spots and ledges. I would advise you not to visit this area with small children. There are no railings in this area, it's all just a massive drop off but the views are stunning. Use extreme caution when in this area.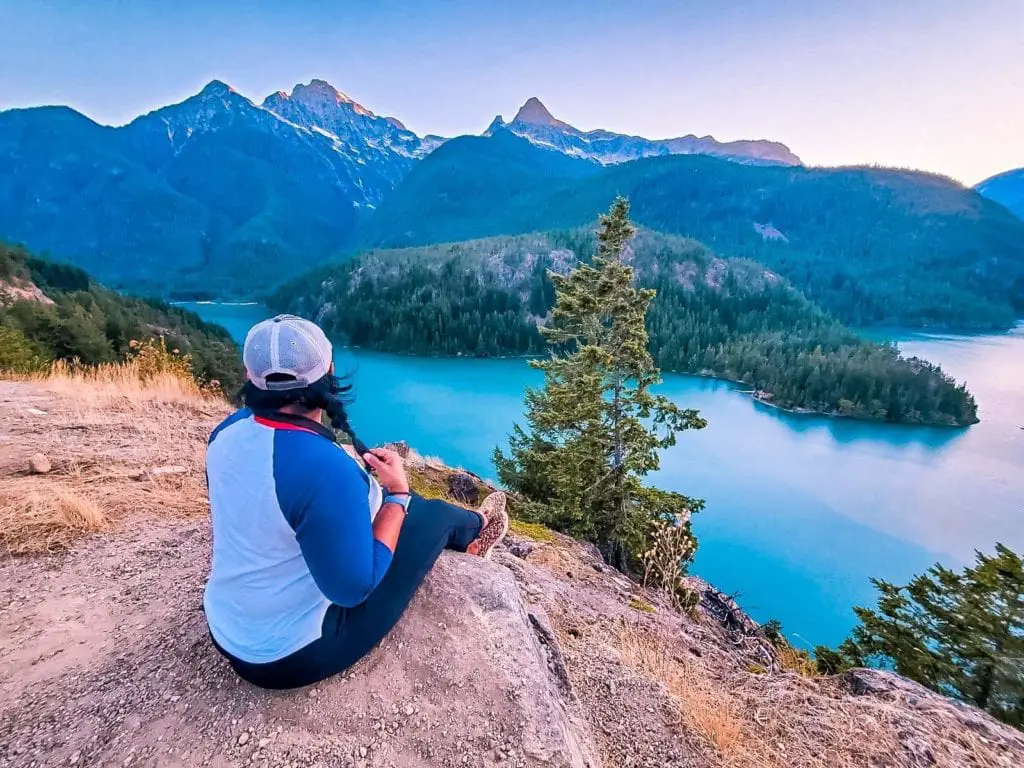 Tips For Visiting This Overlook
North Cascades National Park is a wonderful park to visit. It often gets left behind on the list for tourists because of Mount Rainier and Olympic. There are so many hikes and places to explore at this park you will not be bored. Diablo Overlook is very popular but it is definitely worth the visit. The parking lot fills up quick but you can park along the roadside (use caution). The best time to visit the lake is later in the day as the sun is fully shining on the lake, making the color even bluer. This is a great place to come to rest and take in the views, there is little to no hiking involved in this overlook.
See our video review of Mount Rainier.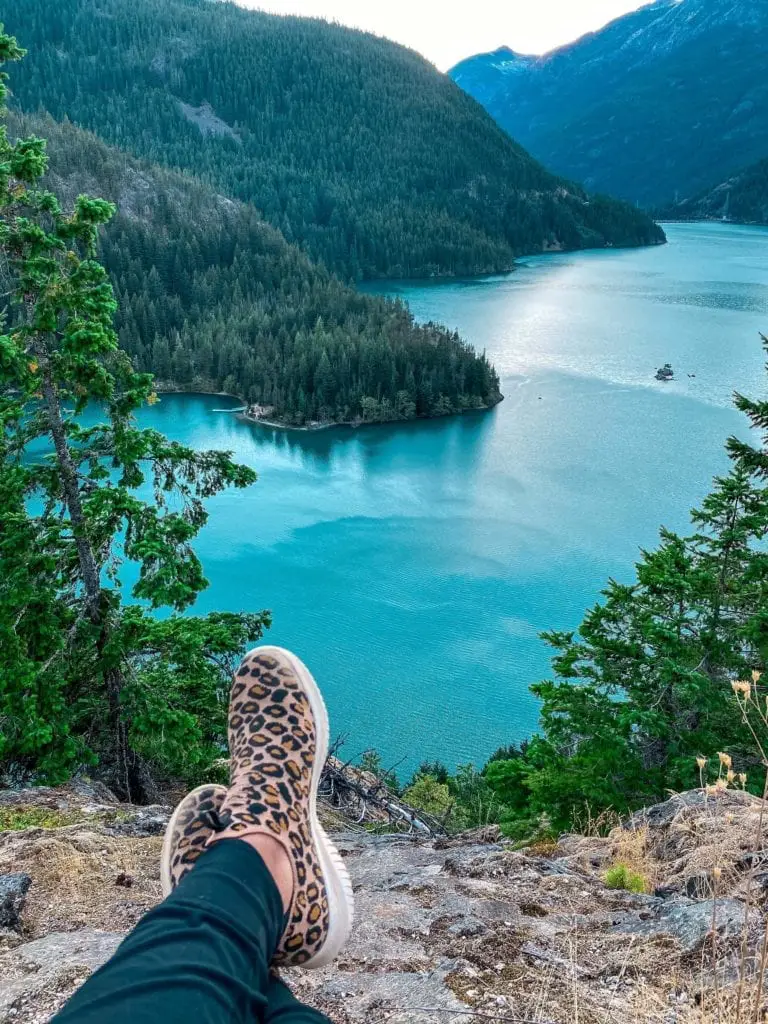 Tags :
national parks
North Cascades