Glacier National Park Itinerary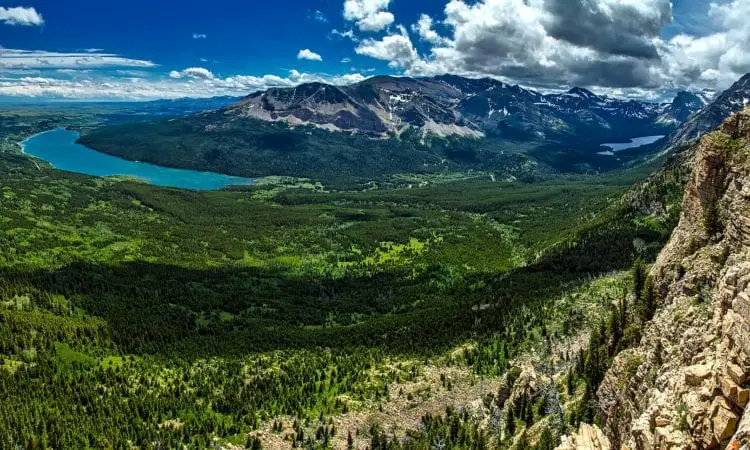 Grounded Life Travel is supported by its audience. When you purchase through links on our site, we may earn an affiliate commission.As an Amazon Associate I earn from qualifying purchases. List of everything we use in our travels.
Glacier National Park, simply called "Glacier" by the regulars, combines trails, lakes, beautiful views, and, of course, glaciers to create a magical place. Follow this Glacier National Park Itinerary for a perfect experience of the Glacier magic.
Where is Glacier National Park?
Glacier National Park is located at the northern border of Montana. You can reach it by car from Highway 89 on the east or Highway 2 on the west. The park is more than an hour's drive from large airports such as Missoula or Great Falls. You can also fly to Glacier Park International Airport near Kalispell and take advantage of the shuttle service to the park from there. Alternatively, the Amtrak Empire Builder line has stops near Glacier. Some stops are seasonal, so check the Amtrak website for information.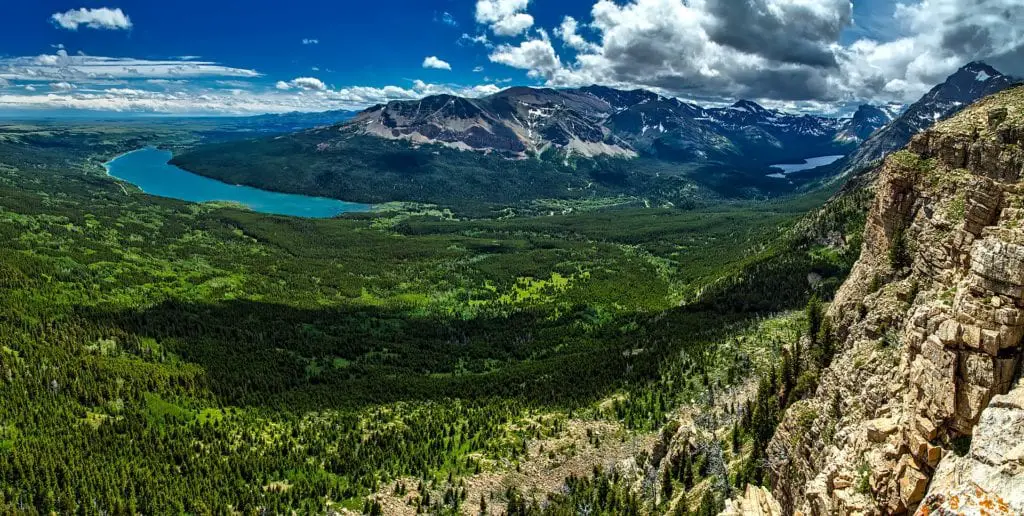 The Best Time To Visit Glacier National Park
For access to the entire park, a visit during the months of June to September is your best bet. Of course, these are also the months with the biggest crowds, and parking lots get congested very early in the day. While all roads are not open to vehicles before June, you can access most areas on bikes during that time. After September, you may find some services and lodging unavailable, but the colors of the leaves are gorgeous.
I suggest braving the crowds between June and September and following this Glacier National Park Itinerary if this is your first visit to the park. During your initial trip, you can take note of what you like best and what time of year you might want to return again.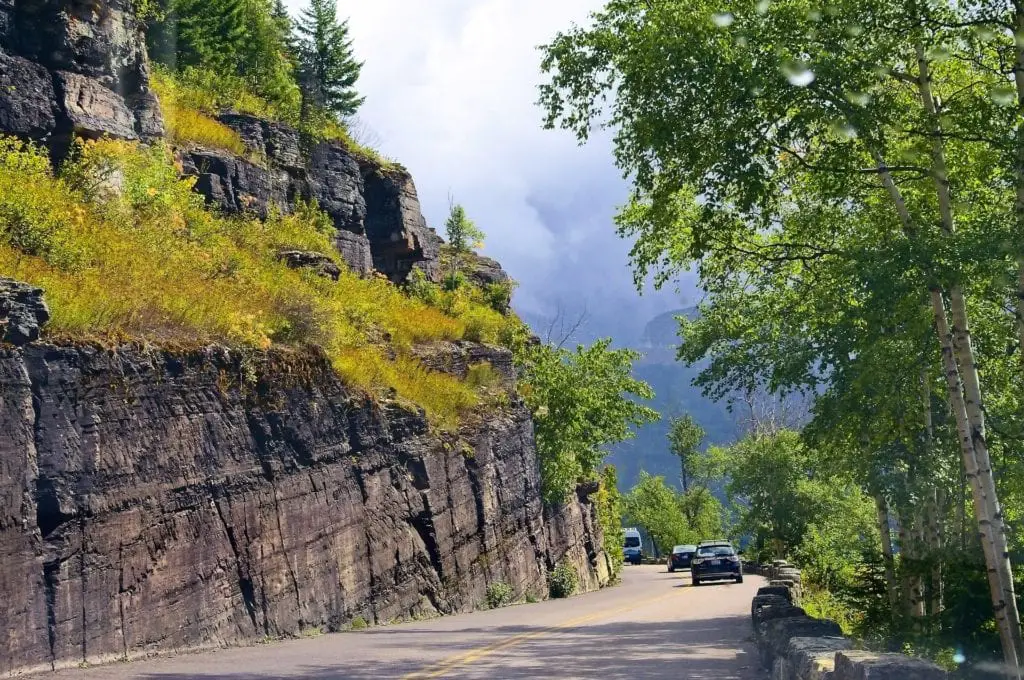 Where to Stay In Glacier National Park
Inside the park, there are several lodging options. If you prefer to stay outside the park, you can broaden your hotel or vacation rental search and find numerous great choices. However, for this itinerary, I suggest staying inside the park. Note: lodging inside the park is open seasonally. Most, if not all, of the accommodations inside the park will not include TV and will have limited cell service and wi-fi, making this Glacier National Park Itinerary a perfect getaway.
Located right on Lake McDonald, the Lake McDonald Lodge is my top choice. The Lodge was built in 1913 and still carries the rustic charm of that era. Recent renovations have added some modern amenities without taking away from the charm. Another option right on Lake McDonald is the Village Inn at Apgar, located just a couple of miles inside the west entrance. Many Glacier Hotel is a favorite of travelers. Your stay there is right on Swiftcurrent Lake, and you will find several unique shops and activities available at this location. Should you choose to stay on the east side of the park, Saint Mary Village is a great choice.
For a unique adventure, choose the Sperry Chalet or the Granite Park Chalet, both of which are only accessible by trails. The Sperry Chalet includes three meals a day prepared by the chefs on staff and comes furnished with bedding. The Granite Park Chalet, on the other hand, has no electricity, no cooking staff, and no bedding or linens included. You can, however, arrange to have food items and bedding delivered ahead of time for a charge. The views from the chalets and the stories you will have to tell are priceless.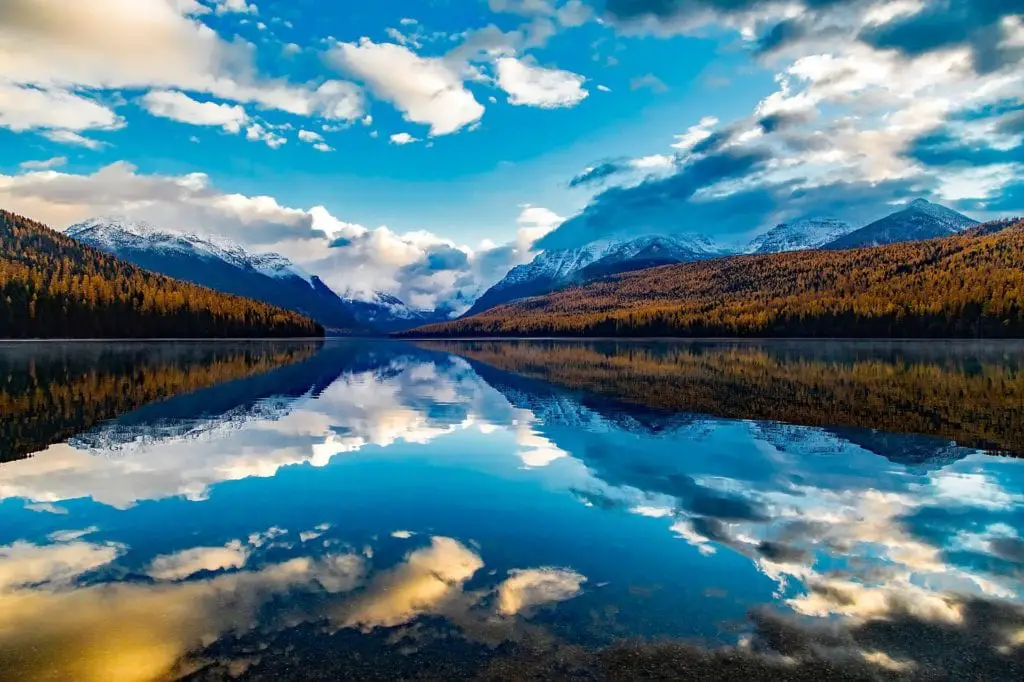 Where To Eat Near Glacier National Park
Dining inside Glacier National Park is one of my favorite things about the park. Once again, remember that most services are seasonal, so you will want to check before your visit to be sure restaurants are open. Russell's Fireside Dining Room, located inside the Lake McDonald Lodge, is a favorite of visitors. As the name suggests, you will experience a cozy, upscale meal. There is no need to dress up, however; you can come straight from the trails to dinner. Also at the Lake McDonald Lodge are Jammer Joe's Grill & Pizzeria with a buffet and create your own pizza and Lucke's Lounge where you can enjoy both food and drink. Two Dog Flats Grill at Rising Sun Motor Inn & Cabins offers a fun sit-down meal as well as box lunches for taking out on the trails. Box lunches are also available at Nell's at Swiftcurrent Motor Inn & Cabins. For a nod to the Swiss Alps, make plans to dine and explore at Many Glacier Hotel where you will find beautiful views during your meal at The Ptarmigan Dining Room and your favorite coffee at Heidi's Snack Shop & Espresso Stand. Saint Mary Lodge on the east side of the park offers dining at The Snowgoose Grill.
Should you decide to venture outside of the park for some meals, the Belton Grill Dining Room & Tap Room, located outside of the west entrance at the Belton Chalet is a favorite of park guests. Glacier Highland in West Glacier is another top pick with all menu items getting rave reviews, especially the pie! If you are up for a bit of a drive, head over to Polebridge where you will find a one of a kind experience at the Northern Lights Saloon.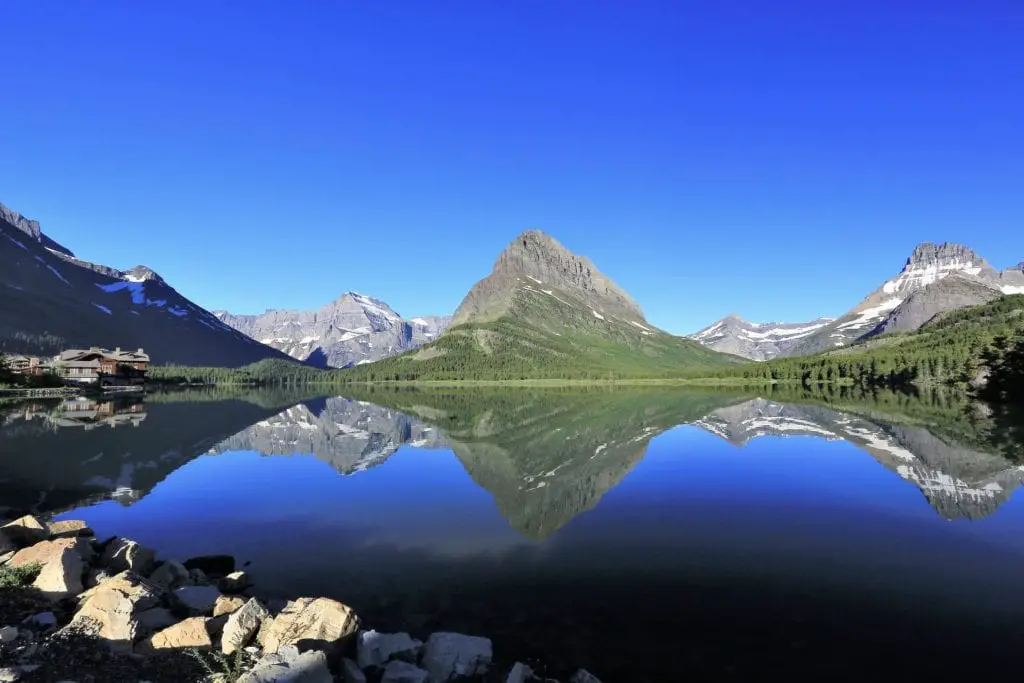 How To Enter Glacier National Park
There are seven entrances to Glacier National Park. However, these three entrances will connect you to Going to the Sun Road:
West Glacier Entrance
Saint Mary Entrance
Camas Creek Entrance
Before entering the park, be sure to get a full tank of gas and perhaps a cooler and snacks. While there are a great amount of dining options in the park, you may not come across them for a good amount of time while driving along.
When planning your own Glacier National Park Itinerary, check the National Park website for any extra requirements or passes needed for entry into the park as well any road closures due to weather. Vehicle entry permits can be purchased online or in the park, although I recommend buying them ahead of time online. A seven day pass is $35, and an annual pass for Glacier National Park is $70. Alternatively you could take advantage of the park's free seasonal shuttle services or a purchased guided tour of the park from an outside company.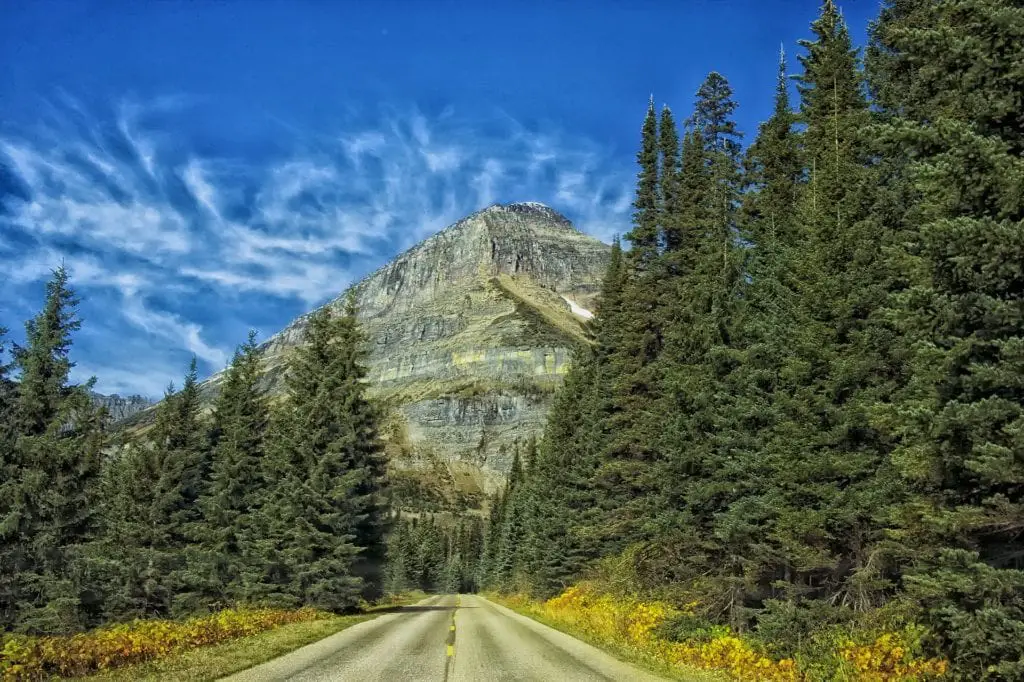 Glacier National Park Three Day Itinerary
Glacier National Park is a bit of a hidden gem, due to the fact that it is far away from nearly everything and boasts incredible beauty. Because of that, I recommend at least a three day stay to discover all that the park has to offer. As you begin planning your itinerary, you may find that you want to stay even longer.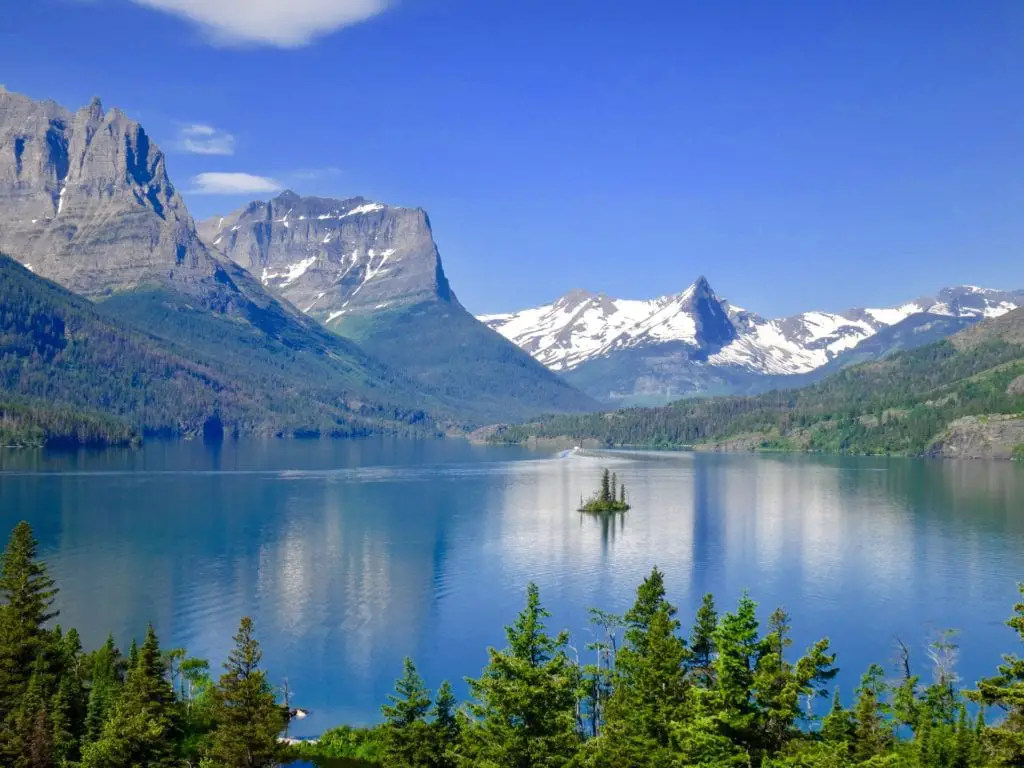 Day 1:
Drive Going to the Sun Road in its entirety. It is a 50 mile drive that goes from the west entrance to the east. The drive will take a minimum of two hours, and may cause some nervousness at some points, especially for inexperienced drivers. Make note of spots along the way that you want to return to, or stop the car on this drive for photos and gorgeous views. Alternatively, you could go ahead and follow the itinerary for Day 2 on this first morning if you don't want to repeat the drive tomorrow. I like to make a drive of the whole area first and then go back and do specific things, but you may choose to dive right in today.
Assuming you have driven Going to the Sun Road from the west to the east, have lunch at The Snowgoose Grill in Saint Mary Lodge. Take some time to have a drink on the deck and enjoy the view.
Head back toward the west and stop at Trail of the Cedars. This is a one mile easily accessible hike. You'll have great views and, at some points, you will be completely surrounded by giant Cedar Trees.
Eat at Russell's Fireside Dining Room, inside Lake McDonald Lodge, for dinner.
Get outside in time to see the sunset over Lake McDonald, something visitors describe as a "must-see" when visiting Glacier.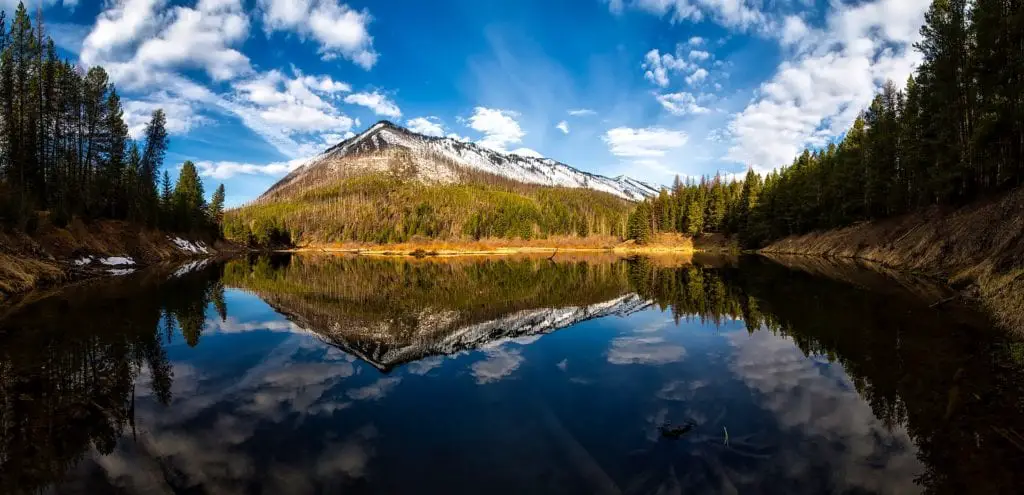 Day 2:
Wake up early and drive straight to Logan Pass. I suggest starting out at 6:30 am or earlier if you want to find a parking spot.
Hike the Hidden Lake Trail from Logan Pass, one of the most popular trails in Glacier. You will see wildflowers, beautiful views, and perhaps even mountain goats. This is a fairly easy 3 mile hike. More experienced hikers might choose to do either the Piegan Pass or Siyeh Pass, both of which will take all day. You will find both of these trailheads at the Siyeh Bend Parking area, about 3 miles east of Logan Pass. Perhaps you are looking for something in the middle of those two options, in which case I recommend Mt. Oberlin trail. You can find this trailhead in the Logan Pass parking lot.
If you opted not to take a full day hike around Logan Pass, drive east to Saint Mary Falls and take the easy hike to see the falls.
Have dinner at The Snowgoose Grill in Saint Mary Lodge.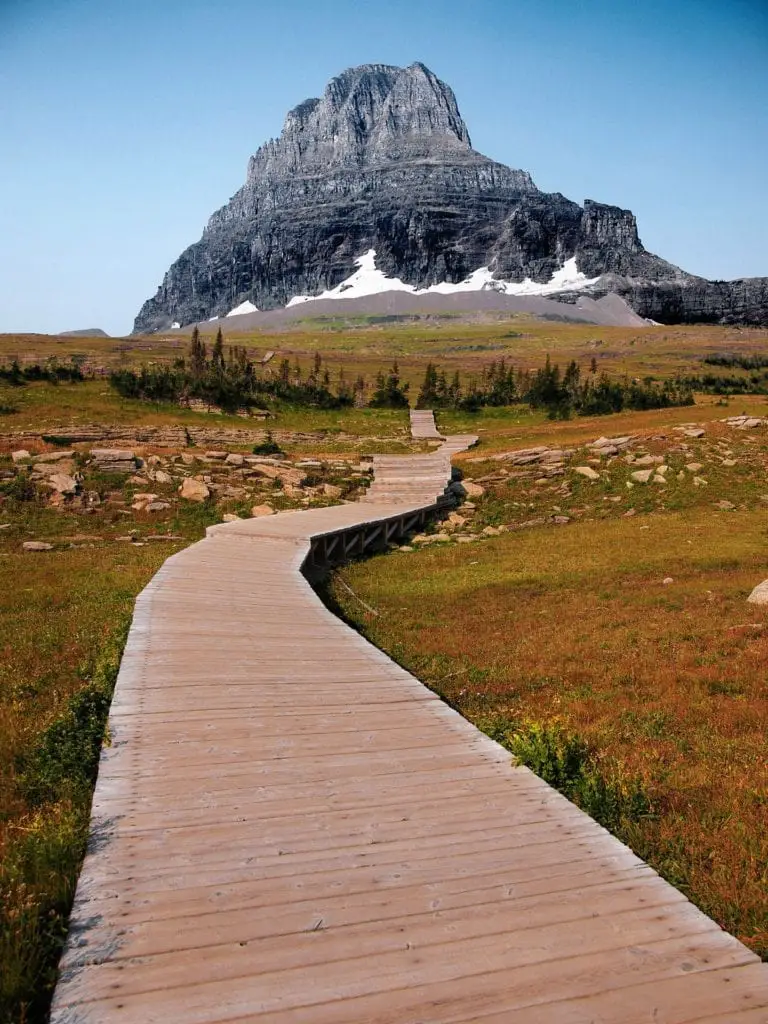 Day 3:
Take one of several boat tours offered by Glacier Park Boat Company. Alternatively, if being out on the water is not your thing, take a guided hike.
Depending on which lake your boat tour is on, choose a lunch spot nearby, or get a box lunch and choose a beautiful spot to sit down and eat.
Spend the afternoon at Lake McDonald. Rent canoes or kayaks or relax near the lake and skip a few rocks.
For your last night in Glacier National Park, dine at The Ptarmigan Dining Room at Many Glacier Hotel. You may want to arrive early, as they don't take reservations. Take some time to explore while you are there.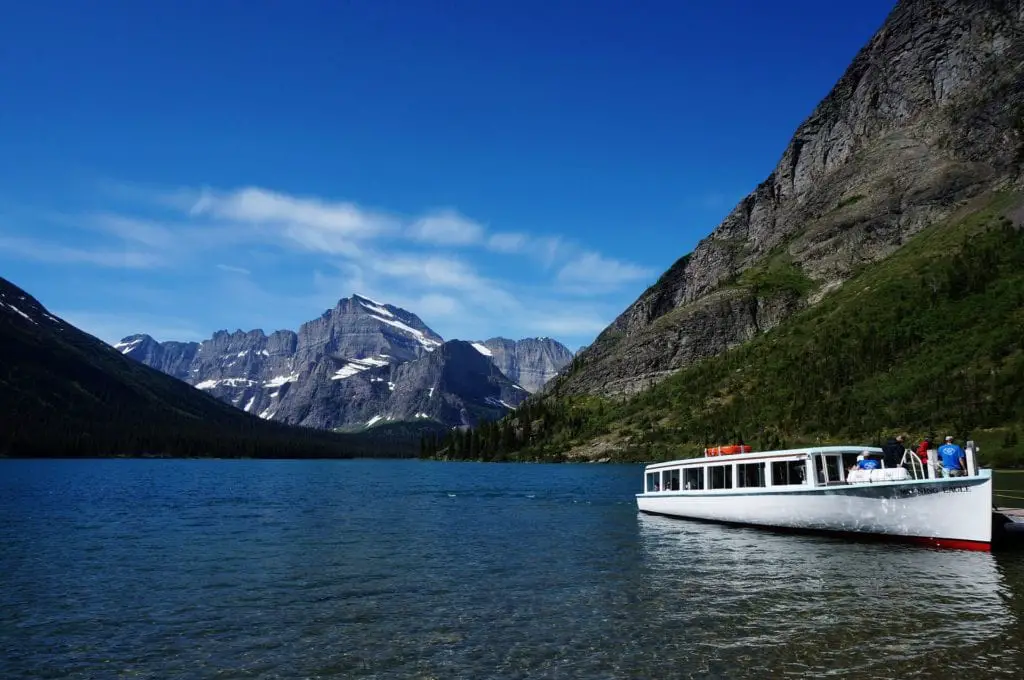 Glacier National Park One Day Itinerary
Should your schedule only allow one day in and around Glacier National Park, here is a list of must-sees:
Wake up early and drive on Going to the Sun road all the way to Logan Pass.
Hike the Hidden Lake Trail from Logan Pass.
Have a late breakfast or an early lunch at The Snowgoose Grill at Saint Mary Lodge.
Hike the trail to Saint Mary Falls.
Spend the afternoon at Lake McDonald. Rent canoes or kayaks or take a walk. Alternatively, you could choose another hike for the afternoon.
Eat at Russell's Fireside Dining Room, inside Lake McDonald Lodge, for dinner.
Get outside in time to see the sunset over Lake McDonald.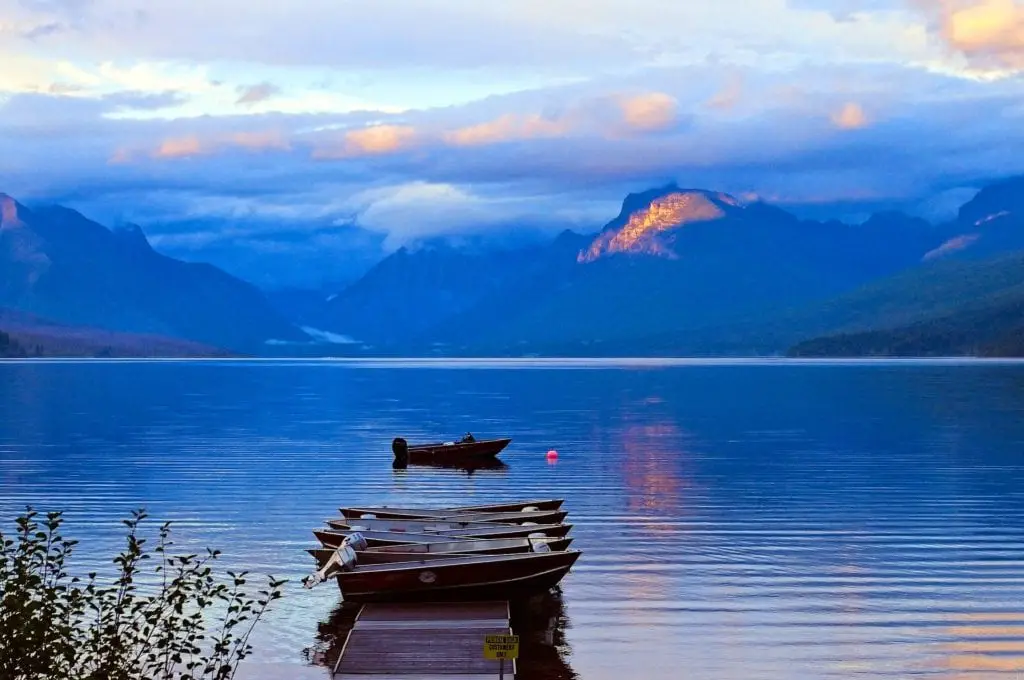 Glacier National Park Itinerary Map
Key: Blue= Lodging, Green= Dining, Red= National Parks, Yellow= Hikes, Purple= Sights
Tags :
Montana