Complete Guide To Amtrak For Families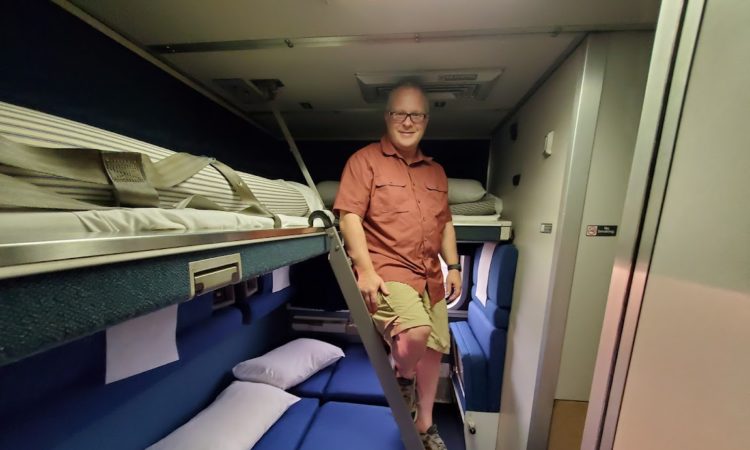 Rob in a family bedroom
Grounded Life Travel is supported by its audience. When you purchase through links on our site, we may earn an affiliate commission.As an Amazon Associate I earn from qualifying purchases. List of everything we use in our travels.
Planning a family trip on Amtrak is easier with our complete guide to Amtrak for families. Train travel with kids can be a fun experience, but it can be challenging and confusing planning a trip for you and your children. We are here to help. Amtrak has lots to offer families traveling with children, from discounts to special offerings.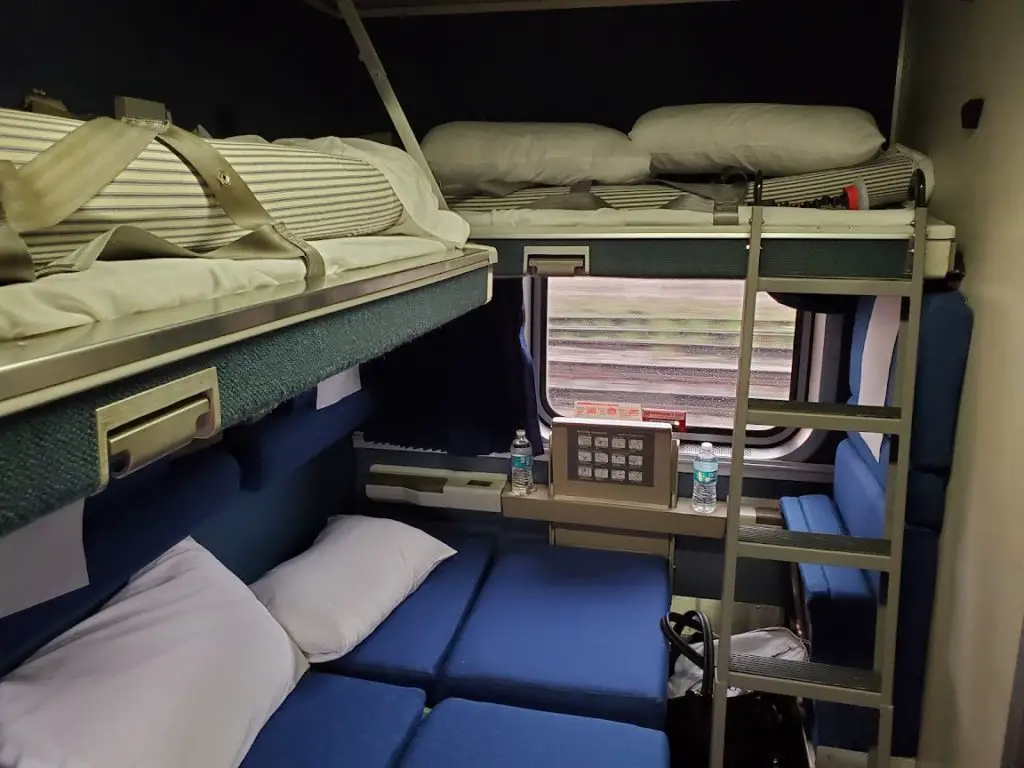 Are There Family Discounts?
Kids ages 2-12 get half off and infants travel for free. The discount can be applied to coach and sleeper car accommodations. Amtrak has lots of discounts they offer throughout the year, see their discount tab on their home page for up to date offers. Often you will find there are several discounts that can be applied to travel with children. You can have up to four occupants in a family bedroom. If you plan to have more than that you can also reserve an extra roomette.
Are There Family Bedrooms On Amtrak?
Amtrak has Family Bedrooms on their Superliner train cars. They can be found downstairs in each sleeper car. There is only one Family Bedroom per sleeper car train, so they are very limited. The family bedroom has four berths. There are two upper berths that fold down and the coach and chair on the main level fold out into beds. The family bedroom has a window on each side for watching the world go by.
There is no bathroom in the family bedroom like in the regular bedrooms. You have easy access to three bathrooms and the shower since the family bedroom is downstairs. There is also easy access to the luggage rack should you need to store items there. A sleeper car attendant is also available to assist you and your family throughout your journey.
Dining With Children On Amtrak
Parents may be concerned about feeding their kids while on Amtrak. You will find that Amtrak offers several options for children 12 and under. If you are traveling on a train with Traditional Dining you and your kids will be delighted with the restaurant like experience. The traditional menu offers several options for children as well as the option to have any adult menu item. If your train has Flexible Dining you will still have options as well.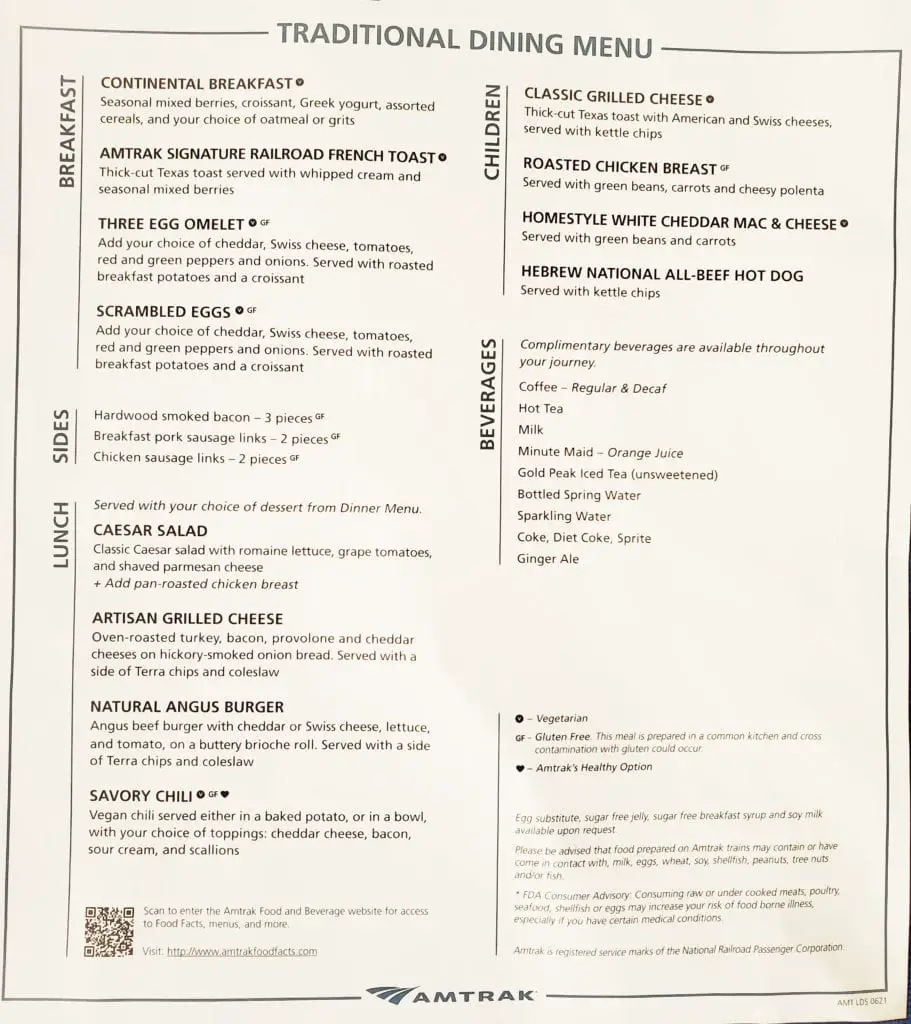 Seating Accommodations For Families Traveling With Children On Amtrak
You'll be surprised to know that not all trains have assigned seating in coach. Amtrak can help arrange for your family to be seated together in coach. There are a couple ways to ensure your family is seated together. First, you can call 1-800-USA-RAIL and speak to an agent for assistance. Another way is to inform the attendant when you check in at the station. You can also inform the conductor as you board the train. If you are in the sleeper cars you will automatically be in the same room.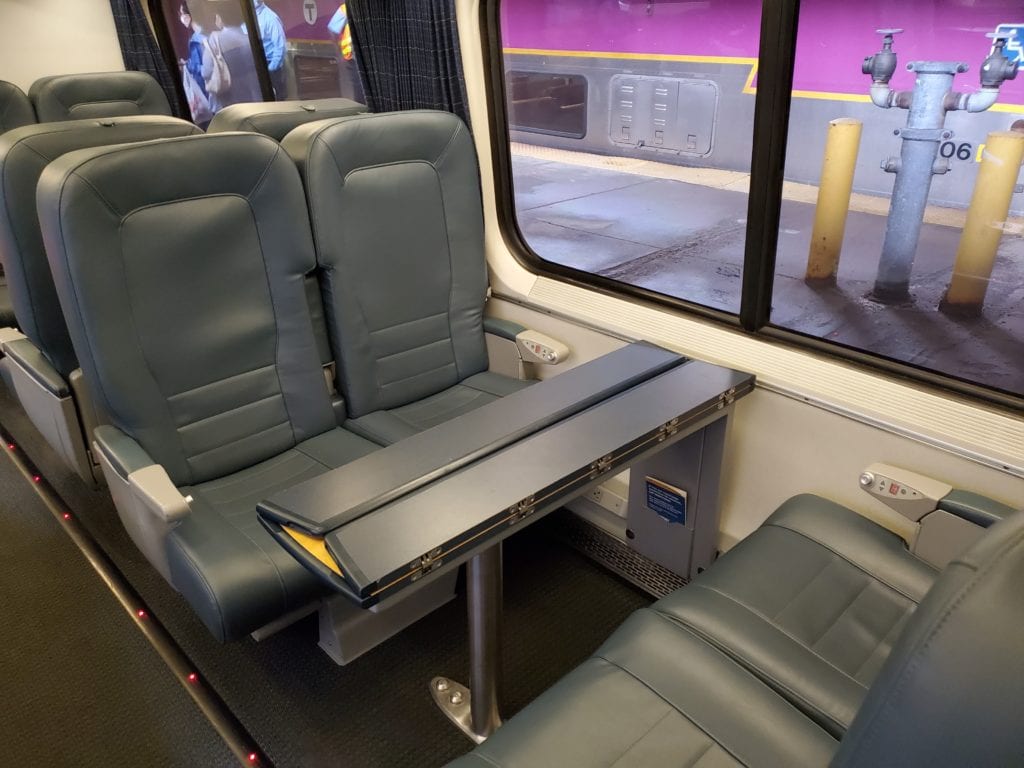 Does Amtrak Welcome Children?
We have noticed an increase in families traveling with children on Amtrak. One thing is certain, Amtrak loves kids. You will often see staff members engaging children as well as answering their questions about train travel. If you are in Metropolitan Lounges be sure to ask for the Amtrak coloring book. At some stations they also have the paper conductor hat and paper locomotive you can build into a 3D train.
Why You Should Travel On Amtrak With Children
One thing we can not leave off this list is discussing why you should travel with your family by train. Amtrak has so much to offer for families traveling with children. One of the great benefits of traveling by train is enjoying the trip without concern for food or restroom stops. Children can move around the trains, use the restrooms and eat food on the train with ease. Another bonus of train travel is connectivity, many trains have Wifi available as well as access to your cell service. But you will be spending lots of time looking out the window and enjoying the ride.