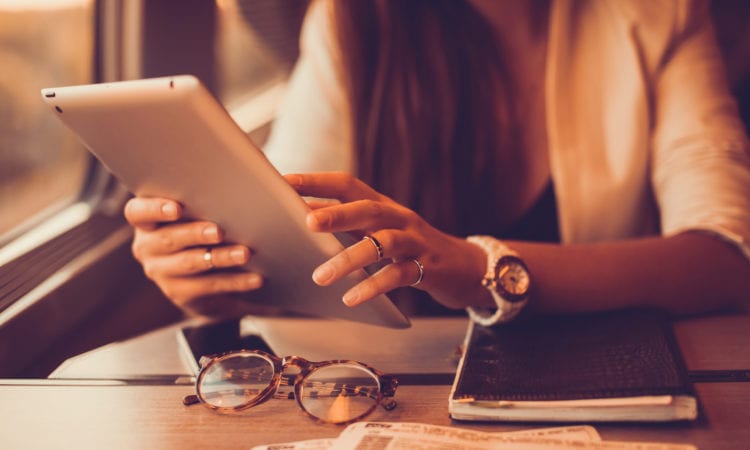 Grounded Life Travel is supported by its audience. When you purchase through links on our site, we may earn an affiliate commission.As an Amazon Associate I earn from qualifying purchases. List of everything we use in our travels.
Amtrak offers free basic WiFi on many of its routes and stations. This basic service is enough to check email or browse the web, but is not intended to be used for streaming movies or large file downloads. The Amtrak WiFi network relies on cell towers along its route, so you'll only have service on routes that you likely also have cell phone service. If you have unlimited data on your cell phone, it may be faster to setup a hot spot through your phone.
How Reliable Is Amtrak Wifi
Amtrak Wifi is reliable on trains that offer it. You may find that your cell phone connection is better and stronger under some circumstances though. On routes where the service would be totally unreliable, like cross country routes, Amtrak doesn't offer WiFi.
Do Cell Phones Work On Amtrak Trains
Yes. Your cell phone will work as normal on any Amtrak train. When going through a tunnel you will experience an outage just as you would in a car. On cross country routes you'll go through parts of the country without cell service, and in these parts your phone will not have data or make calls.
Is There Free Wifi On Amtrak
Amtrak offers free basic WiFi on most trains and a few stations. WiFi is limited or restricted to web browsing and email as it doesn't have the necessary speed for streaming movies or downloading large files. There is no upgraded Wifi that you can pay for.
Which Amtrak Trains Have WiFi
Which Amtrak Stations Have WiFi
Baltimore, MD – Penn Station
Boston, MA – South Station
Chicago, IL – Union Station
Lorton, VA
New York, NY – Moynihan Station
New York, NY – Penn Station
Philadelphia, PA – William H Gray III 30th Street Station
Providence, RI
Sanford, FL
Washington, DC – Union Station
Westwood, MA – Route 128
Wilmington, DE – Wilmington Station
Can You Watch Netflix On Amtrak
You cannot watch Netflix on the WiFi connection. You could however watch Netflix on your phone if you have a cell connection. You could also setup your cell phone as a hot spot to watch Netflix on your computer or tablet.
How To Connect To The Internet On Amtrak
Open up the WiFi connections on your phone, tablet or computer and look for the network Amtrak_WiFi*. Connect to this network and you'll be brought to a page where you'll need to agree to the terms of service. Once you've agreed to the terms, you'll be connected to the internet.
How Fast Is the Internet On Amtrak
The internet on Amtrak is not faster than your cell phone connection. As they use the same cell towers, you cannot expect a speed upgrade from what is already on your phone.
Can A VPN Be Used On Amtrak WiFi
Yes. Amtrak allows VPN's to be used on their WiFi network without a problem. As with most VPN's, this will slow down an already slow connection.
Tags :
Amtrak