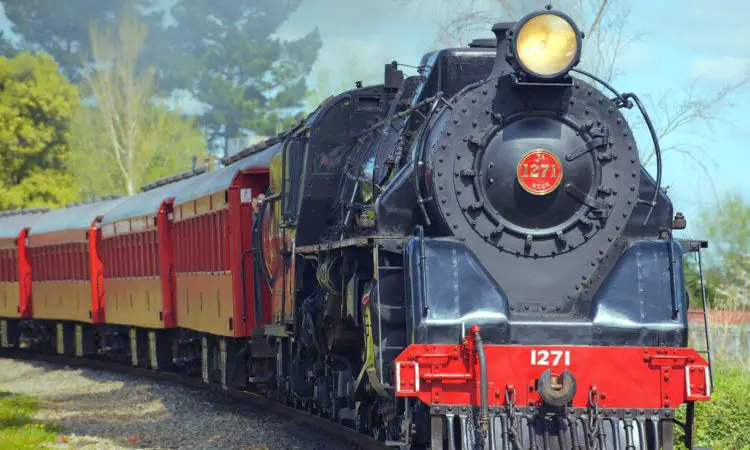 Grounded Life Travel is supported by its audience. When you purchase through links on our site, we may earn an affiliate commission.As an Amazon Associate I earn from qualifying purchases. List of everything we use in our travels.
Acadia National Park will keep you busy when on vacation, but what if you want to see other things in the area?
Do you have a penchant for lumberjacks? Would you like to see the spooky side of Maine? Do old automobiles and historic vehicles excite you?
Acadia National Park is why you came to this part of Maine, but there is so much more to put on your agenda if you want to spend some time away from the park. Adventures, excursions, tours and shows await you in the region surrounding Acadia.
Lulu Lobster Boat
Departing from the beautiful Bar Harbor Waterfront, the Lulu Lobster Boat is an excursion that will give you a real taste of what Maine is all about.
Start your adventure by learning through demonstration how lobster are trapped and hauled. Once on the cruise you will see the historic houses of the coast and come closer to some of Mount Desert Island's most beautiful lighthouses.
However, the highlight for animal lovers will be viewing the harbor seals. At low tide, the seals will rest on the rocky shoreline where the boat can get up close. You can watch and observe as they rest and snuggle on the rocks. This excursion is loved by anyone who takes it and is a must when in Bar Harbor.
Stephen King's House
If you are in Bangor Maine, which is only an hour from the park, you have to stop by one of the most iconic houses in the east. At 47 West Broadway you will find Stephen King's House is not a house you can tour, but to just be able to see it in person and grab a selfie is something that should be on your list. If you want to see some of the iconic sites that inspired King to write such horror, take the Derry, Maine tour with SK Tours of Maine. Also featured are the sights paid for by King's numerous philanthropic efforts over the years.
Additionally, the next time you visit, you may be able to make a reservation to stay in the house. Plans are in the works to be able to reserve a room and write in the very house where masterpieces such as "It" and "Salem's Lot" were written. As creepy as that sounds, I have to admit a stay in the house would be quite thrilling.
Great Maine Lumberjack Show
Paul Bunyan is one figure that comes to mind when thinking of Maine folklore. Well, you can visit the real thing at the Great Maine LumberJack Show.
See competition in the form of Axe Throwing, Power Hot Sawing, Log Rolling, Obstacle Pole Relay, Pole Climbing and so much more! In fact, there are twelve events in all and you get a front row seat in the action.
But the fun doesn't stop there. After the show, you can actually take lessons in order to channel your own Paul Bunyan. Learn how to log roll, cross cut and axe throw with the professionals. How fun does that sound?
Sea Cove Auto Museum
Come see one of the most impressive collections of early automobiles available at the Sea Cove Auto Museum. Here, Richard Paine, who was an avid car collector throughout his life, opened a museum that features cars on display from the era between 1895-1917.
Over 10,000 visitors a year come see over 50 automobiles, motorcycles and other antiques with engines at this unique museum on the quiet side of Mt. Desert Island. Some cars worth more that $800,000 are on display and even predate the 20th century.
Imagine putting down the road, taking in the sights of Acadia National Park in one of these beauties. Shiny metal, twisted steel, but also a work of art, these cars are something for the eye to behold.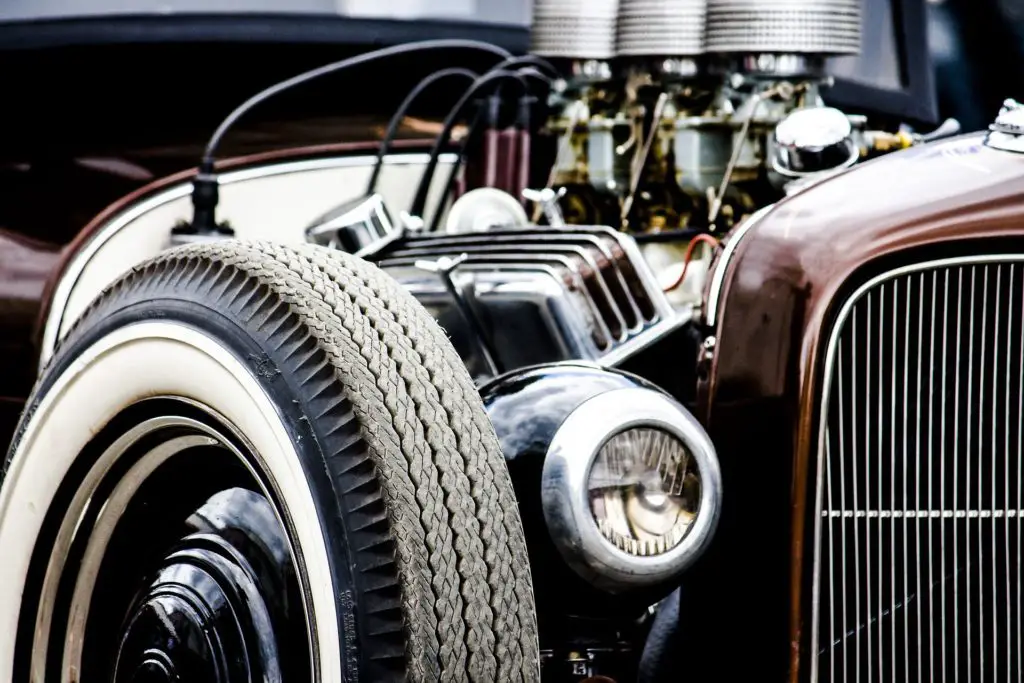 Bar Harbor Ghost Tours
There is so much history in Bar Harbor that it is bound to summon the spiritual realm. These tours will take you through the back streets of Bar Harbor and give you a glimpse into what might be hiding in the supernatural world.
One tour company will take you through the former Wabanaki Indigenous Encampments located in Bar Harbor and will tell you stories of vengeful spirits, monsters and witches. This tour is said to be good for families with children.
I haven't been on a ghost tour in Bar Harbor, but I have been on one in Savannah, GA. Let me tell you that these tours are entertaining and great fun and it's a must to place on your itinerary.
Downeast Scenic Railroad
To see the part of Maine that encompasses forests and wildlife, take a train ride on the Downeast Scenic Railroad. Ride in a historic train car like one might have ridden in before the 20th century put most people traveling in automobiles. Each car has a history all its own and the conductor is very knowledgeable about the history of the area and the railroad itself.
Keep your eye locked to try to spot blue heron nest and beaver dams. You might even catch a moose drinking from one of the marshes that the train traverses. Taking the train in the fall is an especially nice time while the leaves are changing. This 24 mile, hour and a half trek is perfect for young and old alike and is something that should go on your list of things to do outside of the national park.
Climbing School
For those adventurous and athletic types, a climbing school class might be on the docket. Learn from the best as you traverse the mountains surrounding Acadia and you don't have to be an expert.
Guides will teach you in a half day or full day climbing course. Learn to repel down a cliff side for beginners or learn a new skill for the more advanced climber. They are there to teach any kind of climber young or old. There are even classes for families while on their vacation.
Moose Watching Tours
Although you probably won't see a moose inside the park. A drive of a few hours into the interior of the state will highly pay off in your search for this elusive creature.
Moosehead Lake is a popular place for people to go on Moose Tours. Enjoy a sunset canoe cruise to find the enormous giants feeding on the shores of the lake. The van tour might be more your style, where guides will take you deep into the North Woods where the prospect of seeing moose in the early morning or late evening are excellent. Tours are approximately 3.5 to 4 hours long and come with a snack and a very knowledgeable guide. This highly recommended tour is a great side trip to your Acadia vacation.
River Rafting
If repelling off of cliffs is not adrenaline inducing enough, plan another type of adventure in the form of hydro adventuring! White water rafting is best done on the state's most exciting river, the Kennebec River. Located just 2 hours from Acadia, you can add yet another dynamic trip to your already exciting national park holiday.
Enjoy Class 2-4 rapids down the Kennebec as it rages at 5,000 cubic feet per second. If this isn't heart pounding, I don't know what is. The twelve mile 4.5 hour trip in their Funyaks, which are high adventure sport rafts, will be a trip that everyone will be talking about.
Acadia National Park is definitely a destination on its own. However, if you want to get out and explore some of the surrounding areas, these activities will be sure to enrich your vacation experience.