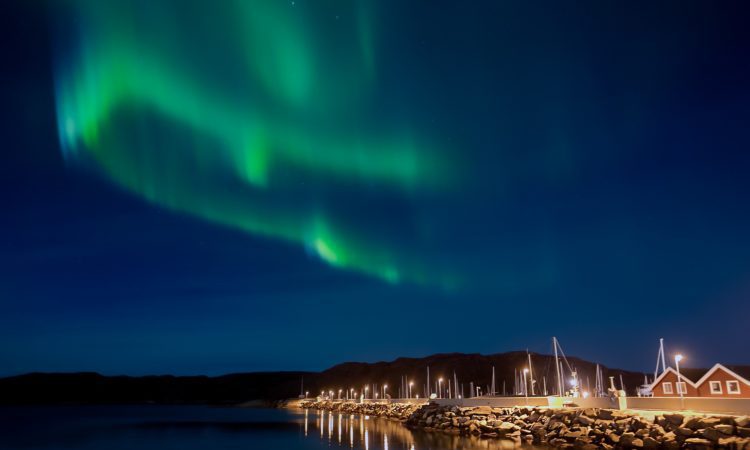 Grounded Life Travel is supported by its audience. When you purchase through links on our site, we may earn an affiliate commission.As an Amazon Associate I earn from qualifying purchases. List of everything we use in our travels.
The gorgeous colors of fall are a not so distant memory. It is colder outside and the days are getting shorter everyday. Visiting Acadia National Park in November won't come without its challenges but there are also some good reasons to visit this time of year.
It's cold, but not really cold…yet!
The tilt of the sun in winter brings bone chilling temperatures to the region. I'm talking frigid, mind numbing, limb losing cold. In January, the low is routinely in the single digits and the high never gets above freezing.
In contrast, November is still quite pleasant. The lows might get below freezing, but the highs are nearly always in the 40's. On a sunny day when you are hiking or biking, this temperature is perfect.
November also gets on average 15 days of sun. Rain and snow are possible, but dress appropriately and you'll be ready for anything.
The crowds are gone!
Acadia National Park sees more than 4 million visitors a year. It is one of the top ten most visited national parks in America. Most of these visitors will come in spring and summer.
In November, you can expect to drive the Park Loop Road and possibly, rarely see another car. The popular view points and stops like Thunder Hole and Cadillac Mountain may be enjoyed virtually alone. You can enjoy the park in solitude, without the stress of finding a parking place or waiting for viewpoint platforms to clear for that unobstructed photo.
In fact, November is a great month for photographers to get those amazing shots. With many days of sunshine, the possibility of snow, and time to set up the shot at a spot you didn't have to compete with, November can be the time to come and photograph the park.
Save money by visiting the park in November
In 2022, Acadia made a change to start charging per car in the off season, but this doesn't mean you can't save money elsewhere.
You can drive up Cadillac Mountain to see the sunrise for free. During the busier times from May through October the park service has had to require reservations and a fee of $6 to drive up the mountain for the sunrise. No reservation ticket, no sunrise on the mountain.
However, in November, that is not the case. With no competition for the mountain roads, parking and picnic spot, you are free to come and go without the burden of making a reservation that fills up quickly in the summer months.
Additionally, to keeping money in your pocket, you won't have to wake up as early to see that sunrise. In summer, sunrises before 5 a.m. In November, you can expect the sun to stay in its slumber until almost 7a.m. I know all you night owls will appreciate that!
You can also capitalize on the chance to get a great off-season rate while staying near the park. Bar Harbor is the place that most visitors want to stay while on vacation. In the off season, you can save by getting special winter rates and at some inn and hotels you can save as much as half of what you would spend in-season.
Don't let the closures get you down!
In November, many shops, restaurants and visitors centers close for the season. But, do not fear! There is still plenty open for a great time in Acadia and the surrounding area.
The Hull Cove Visitors Center closes on November 1st. However, the alternative is to visit the Bar Harbor Information Center, where you can get the same information about the park and pick up park maps and other literature. Talk to a ranger about the park or your plans to visit and they will be happy to help you.
There are plenty of restaurants that will close up for the winter, but you will still have a wide variety of places to eat in Bar Harbor. Coffee shops, cafes, breweries and pubs are still operating. Furthermore, without the out of town visitors, you will get to see what it's like to hang out with the locals. This is where the really good food is. Locals always know the secrets!
Many inns, hotels and bed and breakfasts do close their doors, but there are so many, that even when they do close up shop, there's plenty still operating. When planning your trip, visit Bar Harbor's Chamber of Commerce website and find out all the quaint and unique places to stay that are still open for business in November.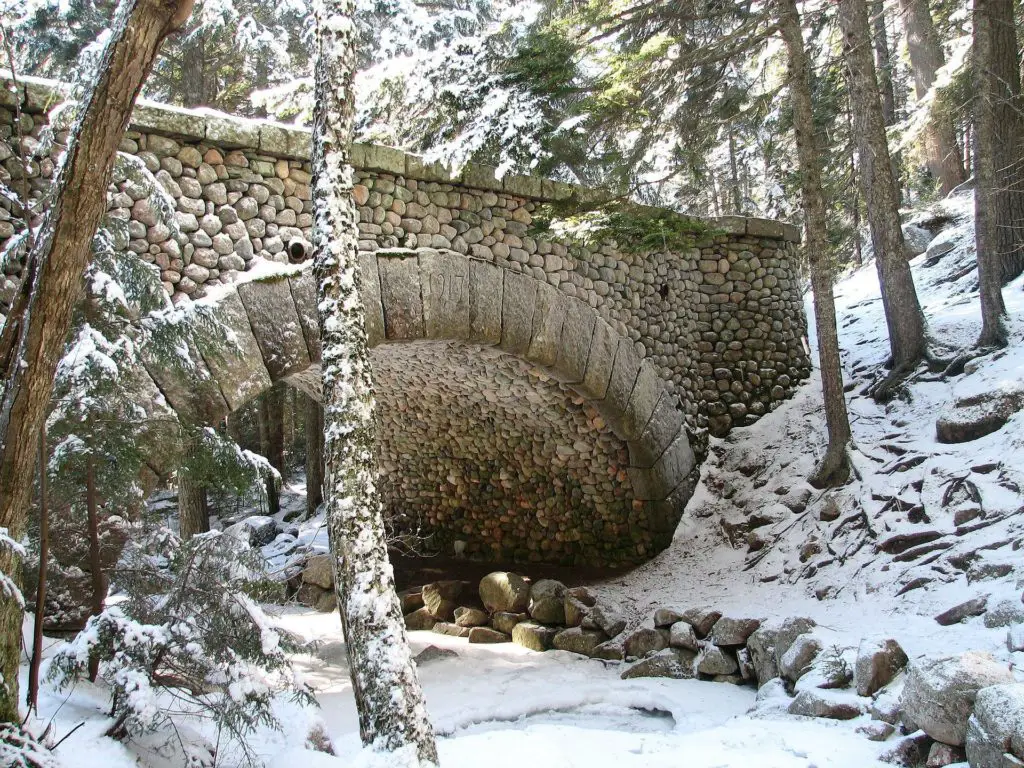 There is still so much to do in November
The weather is changing and there could be snow, but there is still so much to do at Acadia.
The Park Loop Road will stay open as long as it is passable or until December 1st. The instance of a large scale snowstorm in November is rare, so you should be able to access the road throughout November. If there is a snowstorm, there are alternative ways of seeing the park through other roads such as Schooner Head Road to the Sand Beach Station.
One great thing about visiting this time of year is that you will not have to worry about disturbing the habits of wildlife. In summer, the peregrine falcon nests and bares its young. This bird is very sensitive to human presence. With the hoards of people flocking to Acadia in summer, their nesting habits were being disturbed, effecting their numbers. The peregrine falcon likes to nest in the regions where the Valley Cove, Jordan Cliffs and Precipice Trails lie. These trails will be closed to hundreds of thousands of people during this time. Coming to the park in November means all of these trails are open and devoid of the throngs of people that the warmer months bring. So you are welcome to climb, scurry and enjoy these adrenaline inducing hikes in peace and serenity.
In the event it does snow, you are in for a treat! You can be one of the lucky patrons of the park to enjoy snow shoeing the carriage roads. John D. Rockefeller had 57 miles of interior roads built in the park with the idea that everyone should be able to enjoy the park automobile free. You can walk with warm hiking boots in shallow snow or in deeper snow rent some snow shoes and enjoy the heart of the park as it leads you through forests and over bridges to alluring overlooks and stunning viewpoints. This will be a once in a lifetime activity you won't want to miss in the event it does snow, so come prepared to bundle up.
The night sky takes center stage!
The sun sets in Acadia in November at around 5:30p.m. This gives you over 14 hours of darkness until the sunrises after 7:00 a.m. That's a lot of time to have fun in the dark.
One of the top things on my bucket list is to see the Aurora Borealis. In November, this is still possible on a clear night. Take advantage of the serenity of Cadillac Mountain and see the beautiful array of colors that the Northern Lights bring.
There will be plenty of chances to see a meteor shower in November. The Northern Taurids and the Leonid Meteor showers will be at their peak in November. Drive out to the Schoodic Peninsula where the skies are the darkest and you are sure to see a shower you won't ever forget.
Visiting Acadia National Park in November can be a refreshing change to the busier hustle of the summer season. Although there will be some closures, there is enough open and some additional things to do that aren't possible at other times of the year. Switch your summer vacation to November where you'll be able to have a unique experience in one of the best American national parks.