Acadia National Park Itinerary: 3 Perfect Days In Maine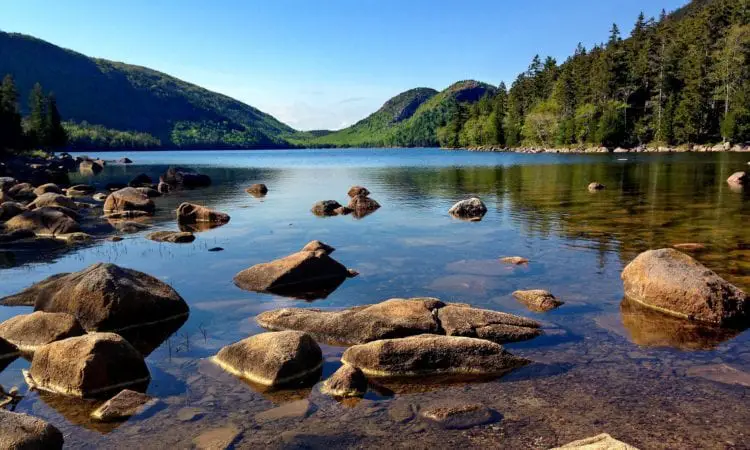 Grounded Life Travel is supported by its audience. When you purchase through links on our site, we may earn an affiliate commission.As an Amazon Associate I earn from qualifying purchases. List of everything we use in our travels.
A visit to The National Parks does not disappoint, and beautiful Acadia National Park in the northeast corner of the United States is no exception. This Acadia National Park Itinerary shows you how to get the most out of your visit.
Where is Acadia National Park?
Acadia National Park is along the coast of Maine. Of course, you can choose to drive your own vehicle on I-95 to either Route 3 east at Augusta or Route 1A east to Route 3 at Bangor. Alternatively, you could fly in to Bangor International Airport and either rent a car or, to avoid the crowds in the parking areas, take advantage of the car-free options found on the Island Explorer website. Check the website in advance to be sure the Island Explorer shuttle is running during the dates of your visit. Another option is a direct flight to Hancock County airport, just 10 miles from the park, from Logan Airport in Boston.
Acadia National Park is located on Mount Desert Island, known to the locals as "Down East" Maine. The park takes up most of the island. As you plan your own Acadia National Park itinerary, be sure to include some time in Bar Harbor and other coastal towns on the island.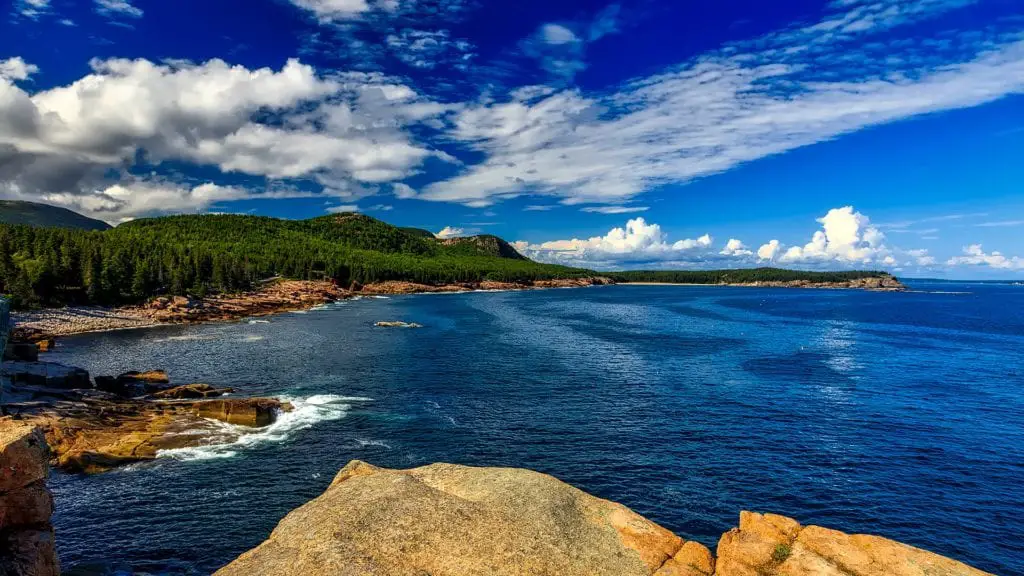 The Best Time To Visit Acadia National Park
Maine is beautiful at any time of year, but the weather may hinder your visit in the winter months. Most of Park Loop Road, the scenic loop of Acadia National Park, closes from December 1st to around April 14th, depending on the spring weather. The very best time to plan your Acadia National Park Itinerary for great weather is in the summer months of July and August. However, this is when you will find the biggest crowds. Another great time of year is in the fall months of late September through mid October, when the leaves are in full color.
Our family likes to decide what is most important to us and plan our dates based on that. If avoiding the crowds is your top priority, visit in spring before the summer crowds arrive or early fall, between the summer crowds and the leaf-viewers. Is near-perfect weather important to you? Visit in the months of July or August and choose to be patient with the crowds. Plan your Acadia National Park Itinerary in late September or early October if the color explosion in the trees brings you the most joy.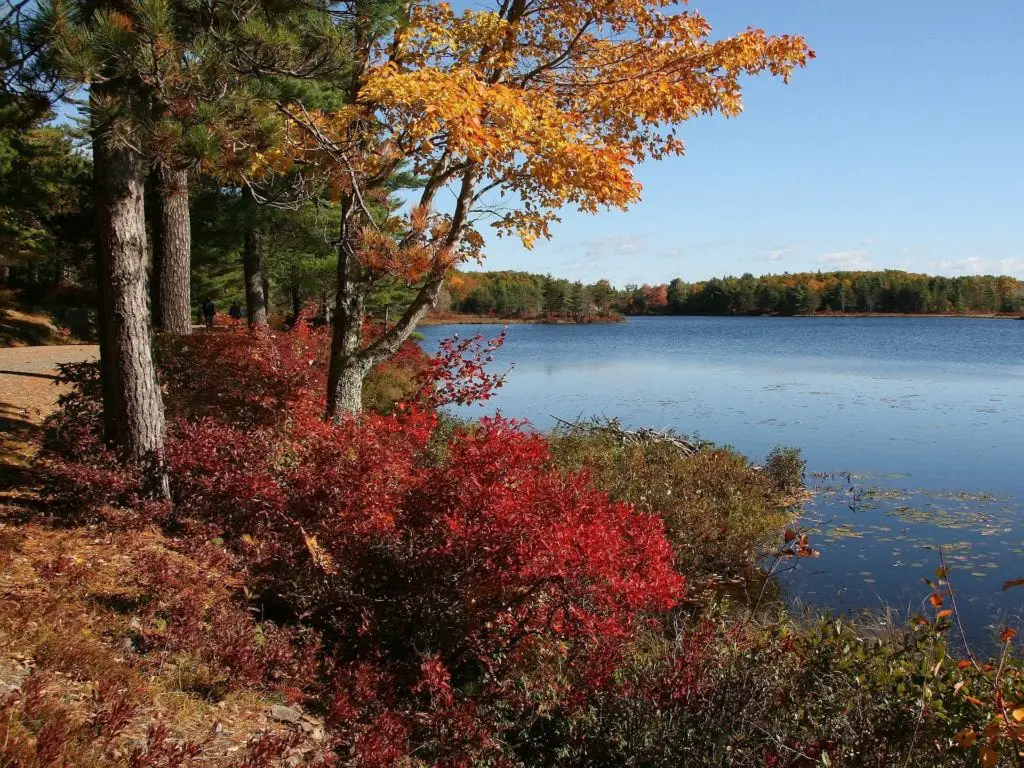 Where to Stay In Acadia National Park
When planning your Acadia National Park Itinerary, you will find nearly every accommodation choice. Acadia National Park Campgrounds offer several options, depending on where in the park you would like to be located and what areas you would like to have immediate access to. Additionally, there are private campgrounds near Acadia National Park. You will also find Airbnb or VRBO properties scattered across the island. If you are a fan of national chain hotels, the best choice is the Holiday Inn Resort Bar Harbor, right on the coast. You might also choose a bed and breakfast in Bar Harbor, Southwest Harbor, or Northeast Harbor.
To be sure, my top choice is an inn on the coast for the full New England experience. The Bar Harbor Inn is a popular destination with its spectacular oceanfront location. Guests at this inn often return year after year because of the accommodations and service. If you prefer something a little smaller, the Balance Rock Inn, located on the ocean in downtown Bar Harbor, offers a beautiful view and fantastic accommodations. This inn has more of a bed and breakfast or "boutique" feel to it. Another great choice is The Asticou Inn in Northeast Harbor, on the opposite side of the island from Bar Harbor. The Asticou Inn is most known for the beautiful views and its fantastic restaurant, making it a must-visit for eating, whether or not you choose to stay there.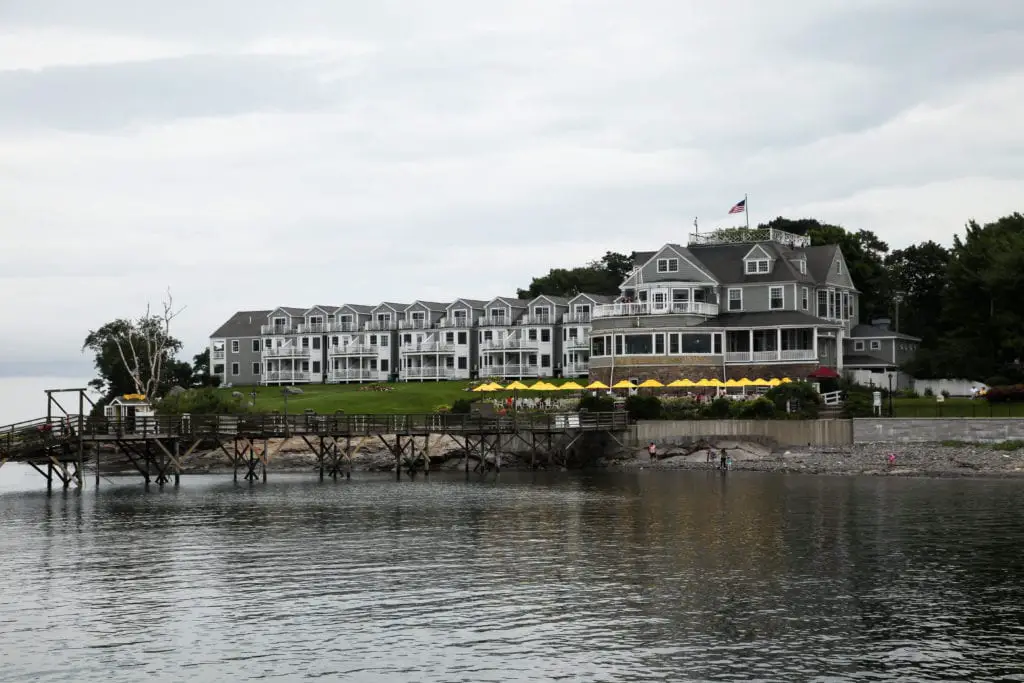 Where To Eat Near Acadia National Park
For our family, finding the best places to eat is one of the most important parts of planning a trip. Your Acadia National Park Itinerary can be filled with scrumptious dining choices, with everything from sit-down restaurants to breakfast cafes to locally-loved lobster take out.
The Terrace Grille, located in the Bar Harbor Inn, is an excellent choice for an outdoor lunch or dinner. If you are hungry for pastries, the Common Good Kitchen Cafe, located in Southwest Harbor, is the place to go. Run by volunteers and donation driven, this cafe has a fascinating history and often boasts live music. C-Ray Lobster is a family owned and operated lobster pound in Bar Harbor. You can take it with you or sit at the picnic tables outside. Stewman's Lobster Pound, with two locations in Bar Harbor, is another great choice. For a local favorite, plan to hit The Thirsty Whale Tavern, downtown Bar Harbor, where the Lobster Roll and Clam Chowder are off the charts. Don't forget to fit The Asticou Restaurant in Northeast Harbor into your Acadia National Park dining Itinerary as well.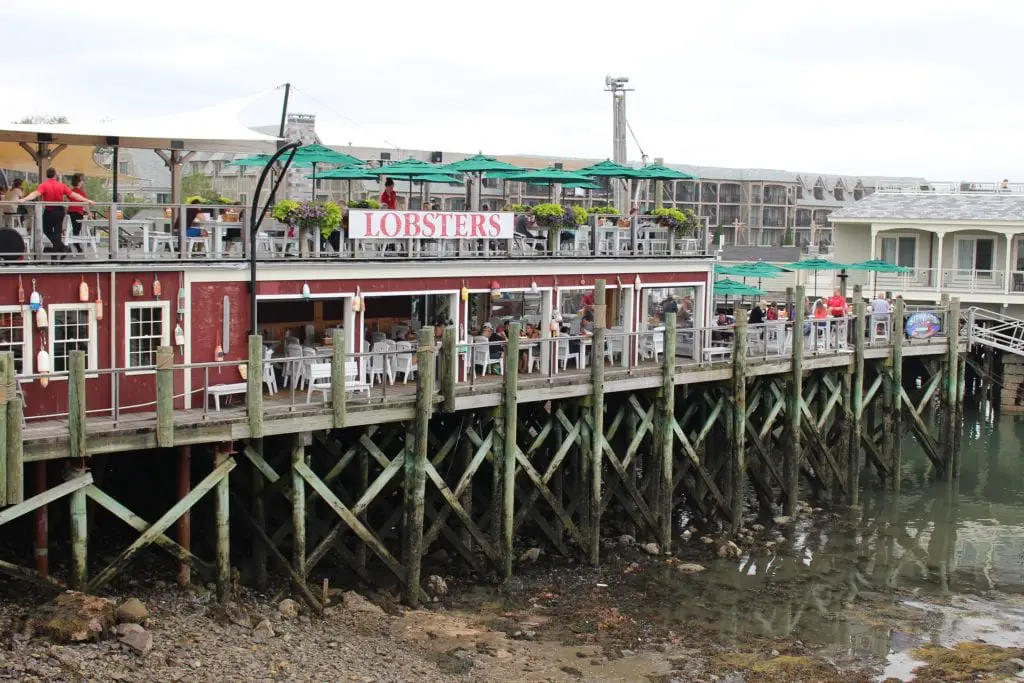 How To Enter Acadia National Park
There are four entrances to Acadia National Park. Any of these entrances will get you onto the Park Loop Road:
Hulls Cove Entrance, off of Route 3
Cadillac Mountain Entrance, off of Route 233
Sieur de Monts Entrance, off of Route 3, just south of Bar Harbor
Stanley Brook Entrance, off of Route 3, in Seal Harbor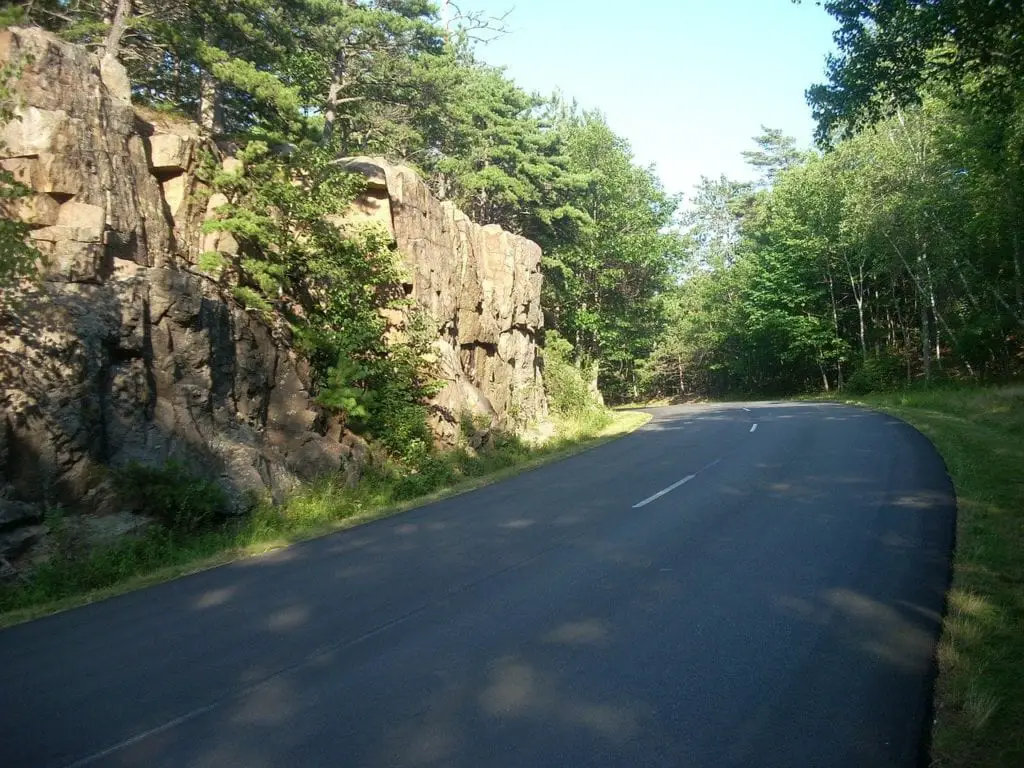 Entrance to the park is $20 per vehicle and is good for seven days. An annual Acadia Park pass is $40 and is good for one year from the date you purchase it.
Acadia National Park Three Day Itinerary
Most visitors to Acadia National Park spend 3-4 days in the park. I have created a 3 day itinerary which can be altered according to your preferences or the time you have available. There are more than 150 miles of hiking trails in the park, giving you plenty of hikes to add to your itinerary if you wish. Adventurous hikers, especially, will want to hit the trails with cliff walks and iron rungs such as the Precipice Trail, the Beech Cliff Ladder Trail, and the Jordan Cliffs Trail.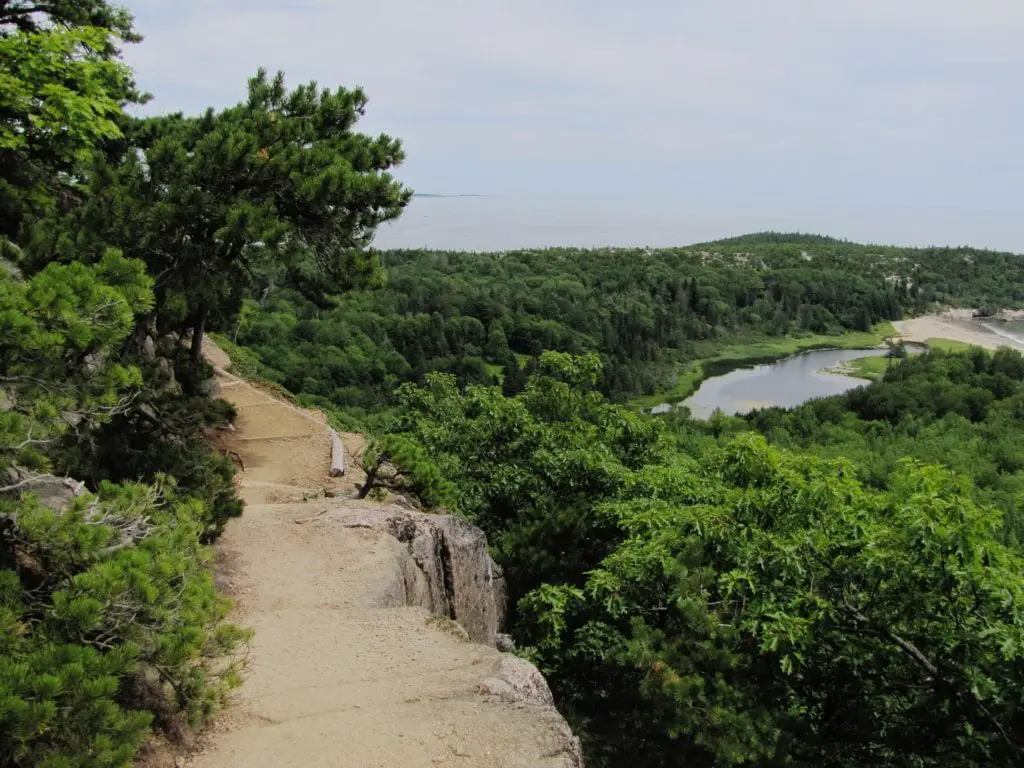 Day 1:
Drive the entire 27 mile Park Loop road to get a feel for the park as a whole. Make note of anything that looks interesting but wasn't already on your Acadia National Park Itinerary.
Take the Ocean Path trail. This is an easy hike for any skill level. Highlights along this trail are Sand Beach, Thunder Hole, and Otter Cliffs. An alternative option is to drive along Park Loop road and stop at each of these trail highlights.
Choose a lunch spot in Bar Harbor.
Spend the afternoon browsing the shops in Bar Harbor with a stop at Mount Desert Island Ice Cream. You will find both common ice cream flavors and more inventive ones.
Eat at The Asticou Inn in Northeast Harbor for dinner.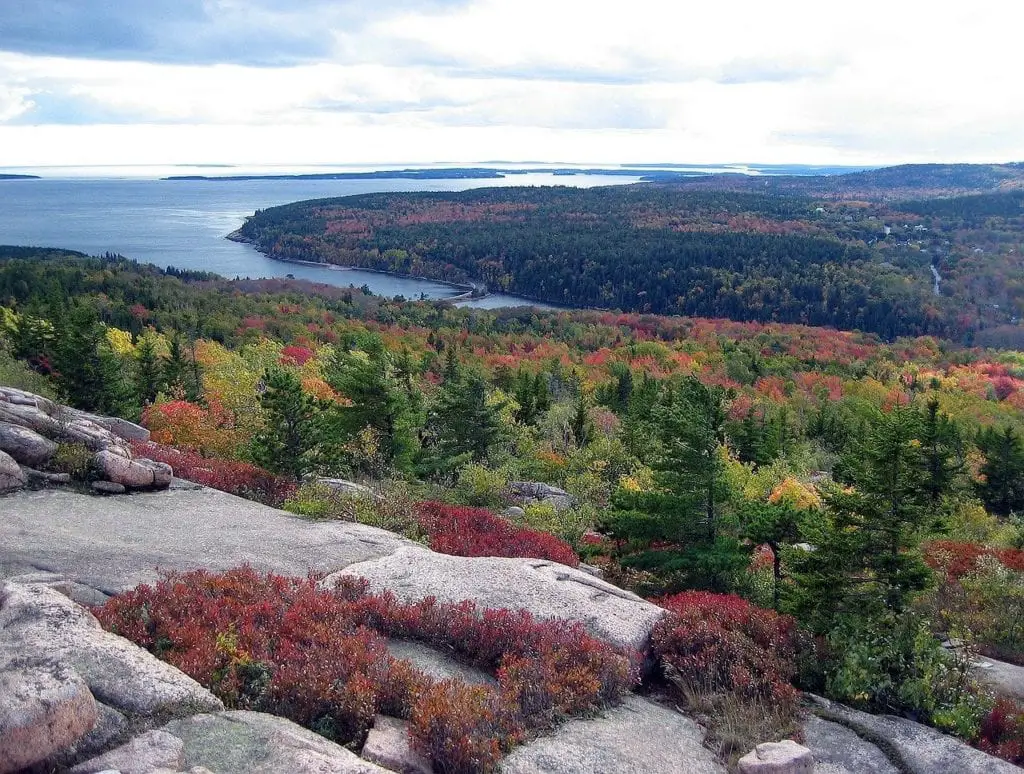 Day 2:
Wake up early to view the sunrise. During some parts of the year, Cadillac Mountain is the first spot in the United States to see the sun. You can choose to hike to the summit of Cadillac Mountain with the two most common routes being the Cadillac Mountain North Ridge Trail and South Ridge Trail. Another option is to drive up Cadillac Summit Road and park at either the main lot (higher up) or the lower overflow lot. These spaces will fill up quickly. I suggest parking at the lower lot and taking the short hike up to the summit to avoid some of the traffic later. You can also opt to park at the main lot and then hike a bit after the sunrise while waiting for the crowd to thin. Note: you will need vehicle reservations to drive up Cadillac Summit Road from May 26 through October 19. These are sold online in advance at recreation.gov and are not sold in the park.
Choose an easy or moderate hike for the morning and end up at a beach where you can eat the lunch you packed early this morning. If you didn't wake up early enough to pack a lunch, run in to Bar Harbor to Downeast Deli and Boxed Lunch Company and grab something to eat back on the beach.
Take the Acadia National Park afternoon cruise with Sea Princess Cruises. An alternative option is a kayak (National Park Sea Kayak Tours) or paddle boarding adventure (Acadia Stand Up Paddleboarding) and then a later sunset cruise with Sea Princess Cruises.
Eat dinner at The Thirsty Whale Tavern in Bar Harbor.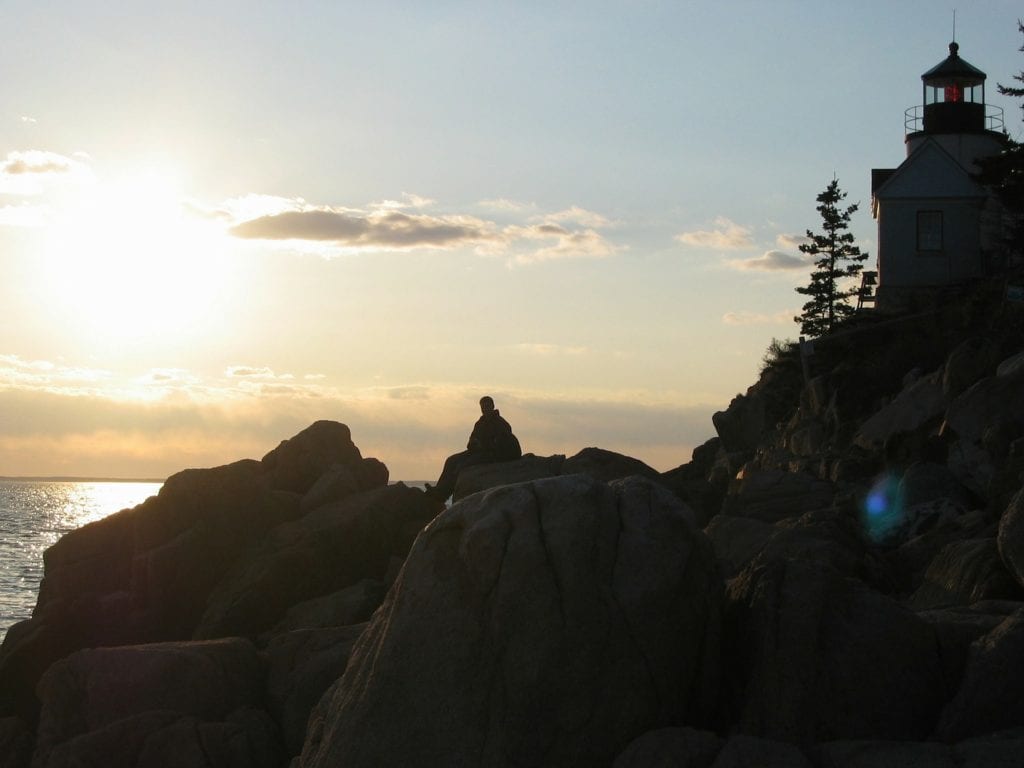 Day 3:
Visit the Bass Harbor Head Lighthouse on Lighthouse Road in Bass Harbor. You will not be able to go in to the lighthouse, but the grounds are open to the public daily from 9 AM to sunset. Instead of a morning visit, you could opt to view this lighthouse at sunset.
Choose a trail to hike based on your skill level and interest. You might choose the easy trail around Jordan Pond or the more adventurous Jordan Cliffs trail and then end up at Jordan Pond House for a popover for lunch. Another option is going to Bar Harbor after your hike for lunch outside at The Terrace Grill.
Visit Echo Lake and Bubble Pond in the afternoon or take the Gorge Trail and view the lakes.
For your last night in Bar Harbor, eat outside at Stewman's Lobster Pound.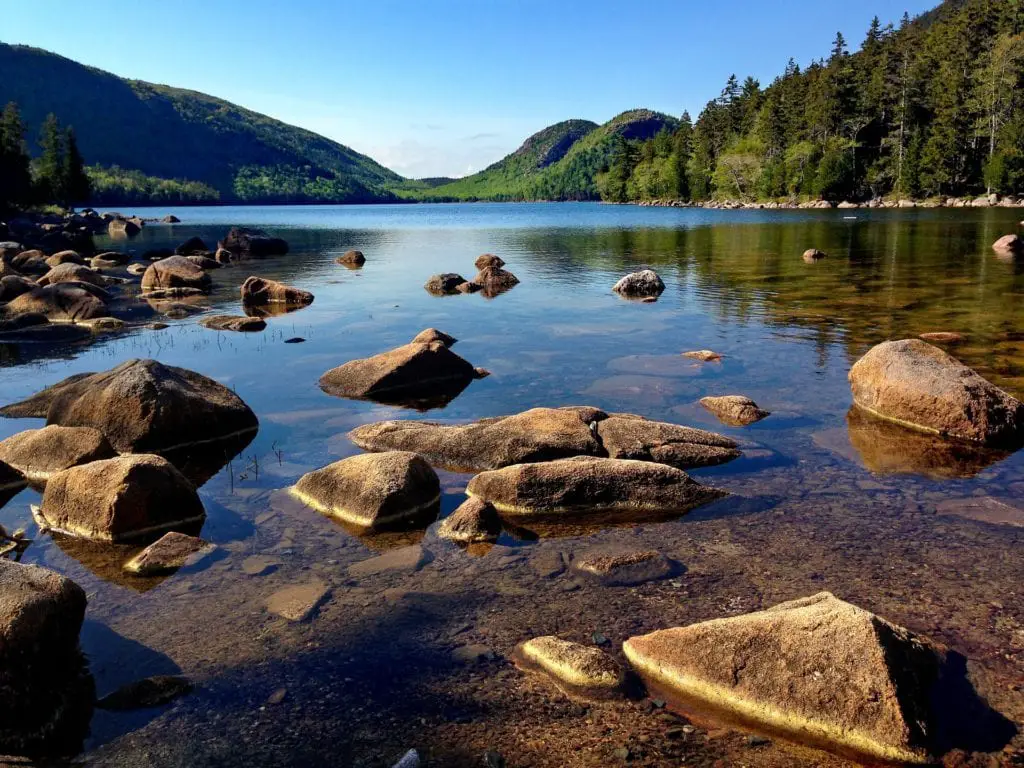 Acadia National Park One Day Itinerary
Should your schedule only allow one day in and around Acadia National Park, here is a list of must-sees:
Drive the 27 mile Park Loop Road, stopping at Sand Beach, Thunder Hole, Otter Cliffs, and any other spots that look inviting.
Drive up the Cadillac Summit Road and get out and walk the trails. Note: you will need to purchase the Vehicle Reservation for this in advance at Recreation.gov.
Eat lunch in downtown Bar Harbor and then walk around for a bit after lunch to see the shops and perhaps visit Mount Desert Island Ice Cream.
Take an afternoon or sunset cruise with Sea Princess cruises.
Eat dinner at The Thirsty Whale Tavern or Stewman's Lobster Pound, both located in Bar Harbor.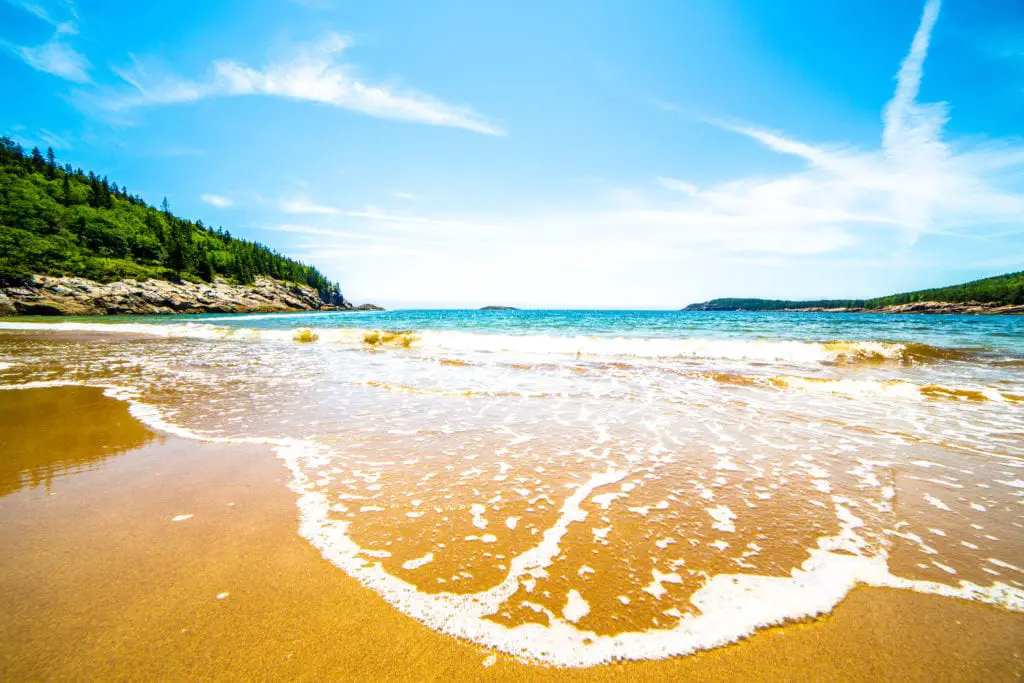 Acadia National Park Itinerary Map
Map Key: Blue= Lodging, Green= Dining, Red= National Parks, Yellow= Hikes, Purple= Sights
Tags :
Acadia
national parks