Best Grand Teton Hikes For Families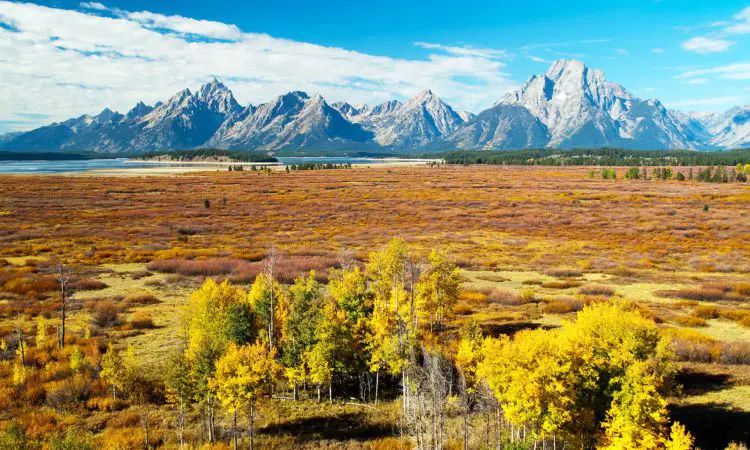 View of Willow Flats and Tetons from Lunch Tree Hill
Grounded Life Travel is supported by its audience. When you purchase through links on our site, we may earn an affiliate commission.As an Amazon Associate I earn from qualifying purchases. List of everything we use in our travels.
When thinking of the best Grand Teton hikes for families, my mind automatically goes to this. If you're in the Tetons, one of the most beautiful places on the planet, and you're with your family, THAT'S a great hike!
But, really. There are some hikes in the Tetons that are better than others for families. I mean, I had a three year old.
Three times actually.
I didn't think I would ever take that said three year old with her "legs hurting" and her "I'm hungry", every five minutes on an eight mile hike.
Well, yes I have done it, but I'm a glutton for punishment and I have never let a whining child keep me from doing something amazing in the great outdoors! But, I know most people are sane and want to really enjoy that hike, so here I will outline some of the best Grand Teton hikes for families.
Grand Teton Tips
Here are a few other Grand Teton posts you might find useful:
Hikes For Families with Young Kids
I started doing what I would consider more difficult hikes with my kids when they were about six or seven. Before that age, if you can pass the three mile mark, it will be a miracle. This means you need to choose an out and back that is not longer than 1.5 miles there and 1.5 miles back. Choose a loop that is under three miles.
Remember that you may get stuck carrying your toddler or small child, so make sure you are fit to do so. Hey, the added benefit of this is that you are getting extra conditioning, right? There's always a silver lining!
Cunningham Cabin
You can barely call this first one a hike, but if you have a newly walking toddler that needs to blow off some steam, this qualifies. At .2 miles, it's very short, but once you get to the cabin it's a great place for tots to explore and the history is fascinating for adults. Make sure you bring your camera, because the photos opps are fantastic!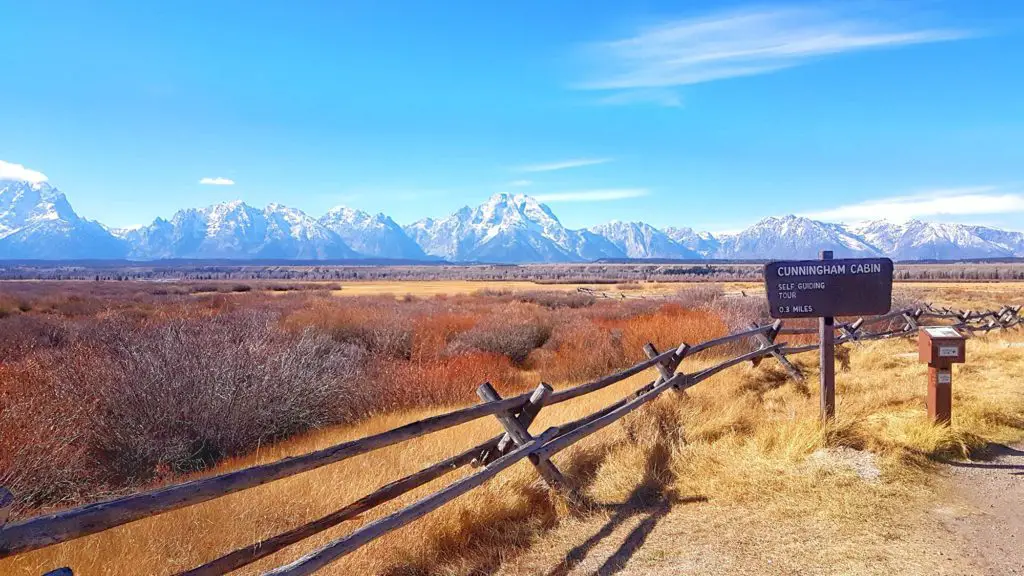 Lunch Tree Hill Trail
The name of this hike even sounds like it was made with a preschooler in mind.
"When's lunch"?
"Right at the end of this hike, sweetheart".
If you want an easy short hike with amazing views of Willow Flats and the Teton Range, this is your go to!
The best part of this, is that it starts at Jackson Lake Lodge. You can see the lodge and laze around at the lake and then take this stroll of a .5 mile hike up the hill. You can then have lunch at the top and gaze at the view. Then it's an easy downhill walk of .5 miles to the starting point. This is a perfect little outing in between naps.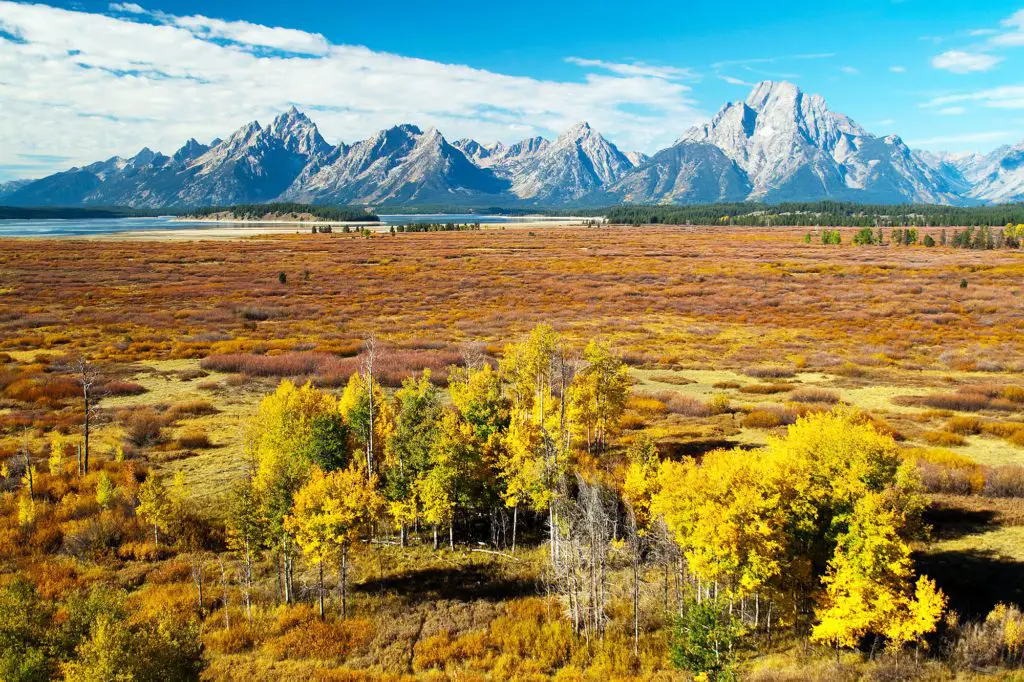 Jenny Lake is the starting point for many hikes in the Tetons. This hike is special, because it includes something your pint sized nugget will be thrilled about. Not only does the hike include a waterfall, but you get to ride to the waterfall in a boat!
The shuttle for Hidden Falls requires a fee of $18.00 for adults round trip and $10.00 for children. But, this is well worth it if you consider that you might not be able to do this hike with kids without the shuttle.
After exiting the shuttle on the other side of the lake, the hike is about .5 miles with a 200 foot elevation gain. The sight of the waterfall will be exciting for your little one, so take those pictures!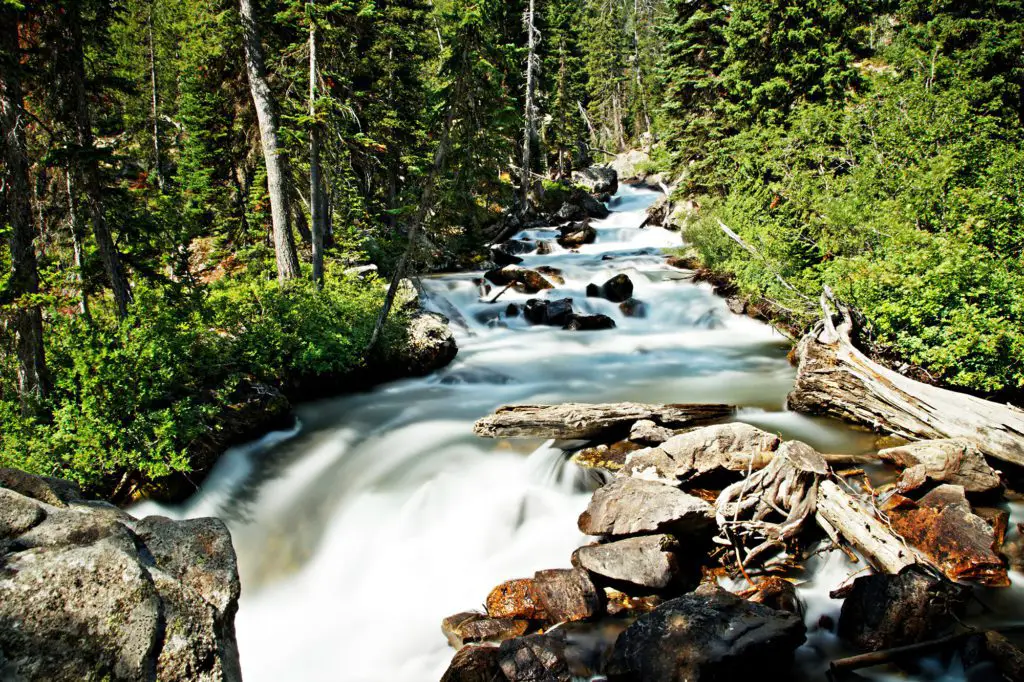 If your little one has more energy and can keep going, continue from Hidden Falls across the bridge that spans Cascade Creek. Here you will hike a steep half mile to Inspiration Point. This will be a hike well worth it, because at the top the views of Jenny Lake and the Jackson Hole Valley are fabulous.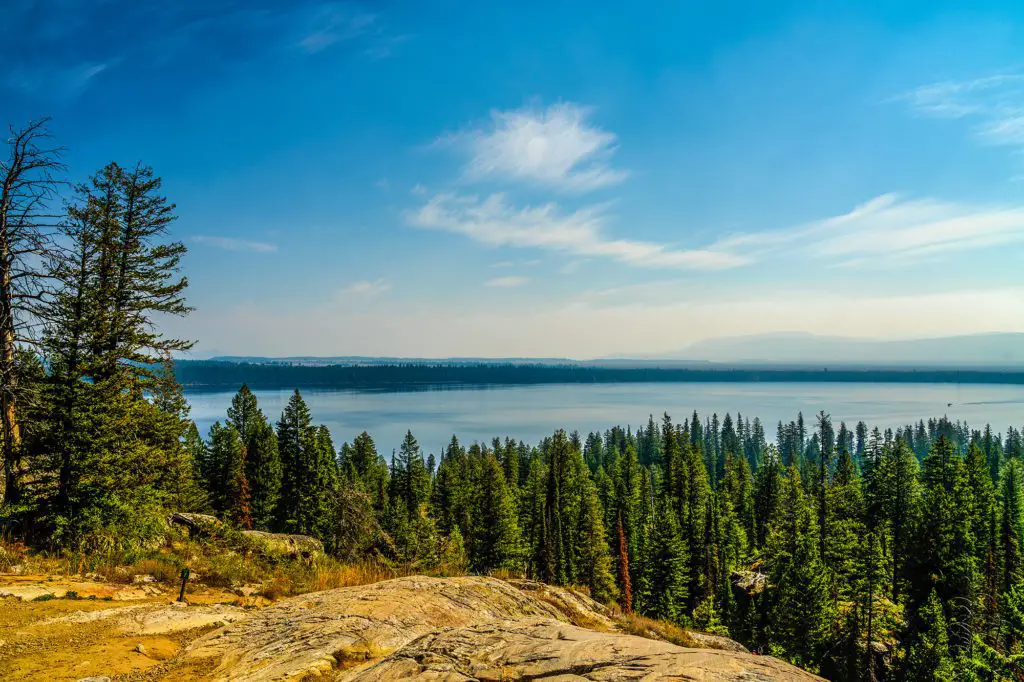 Hikes For Families with Older Children
Hiking really gets so much more fun when your kids can walk the entire way on their own and can find the magic that you do in a really great hike.
Well, if they have trouble finding the magic, at least there's less complaining!
Taggart Lake
Taggart Lake is probably my favorite hike that I have done in the park. It can also be done in conjunction with Bradley Lake to make an amazing hike that gives you incredible views of the Middle, Garnet, Grand, Mt. Owen and the Teewinot Mountain, which make up the Teton Range. This 3.8 mile hike becomes a 5.5 mile hike if Bradley Lake is included.
Not only will you enjoy the serenity of the lakes, but there is a waterfall and a few creek crossings by bridge. You will have the chance to see black bears if the huckleberries are ripe so make sure you make lots of noise on these stretches that contain the fruit and pack your bear spray. The best views can be seen if you hike this loop counter-clockwise.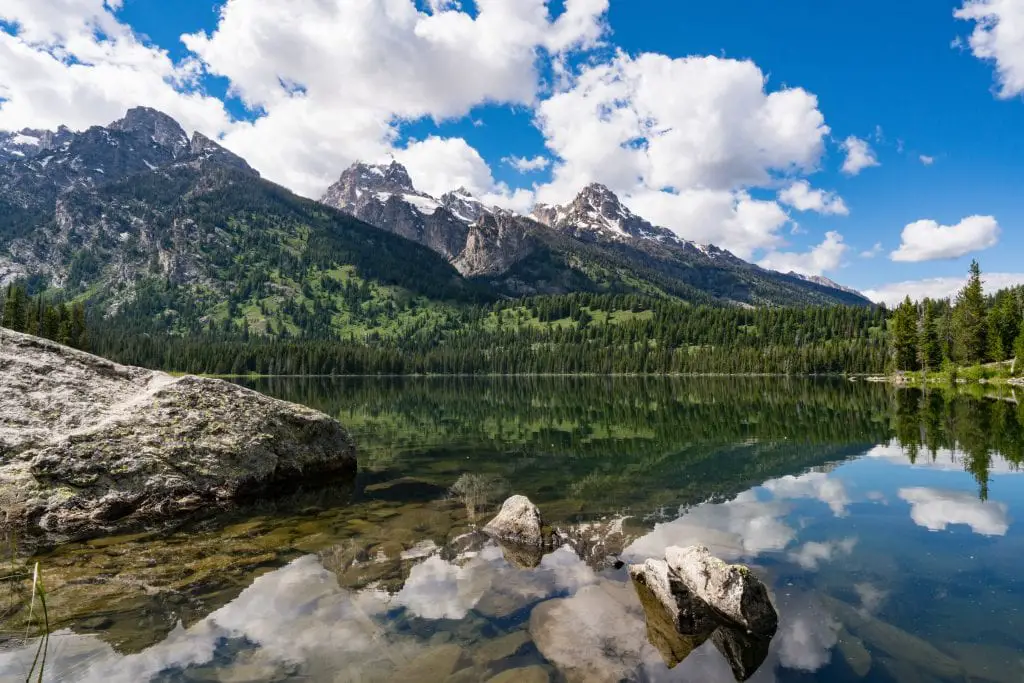 String Lake Trail
This 4.4 mile trail leads to a lovely lake with yet more views of the Tetons. With barely any elevation gain, this hike is great for anyone in your group that likes a flatter hike. The path winds through a beautiful pine forest until you come to the clearing. Evidence of bears is not difficult to find, so come prepared. This lake is great to take a dip in on a hot summer's day so bring your bathing suits as well.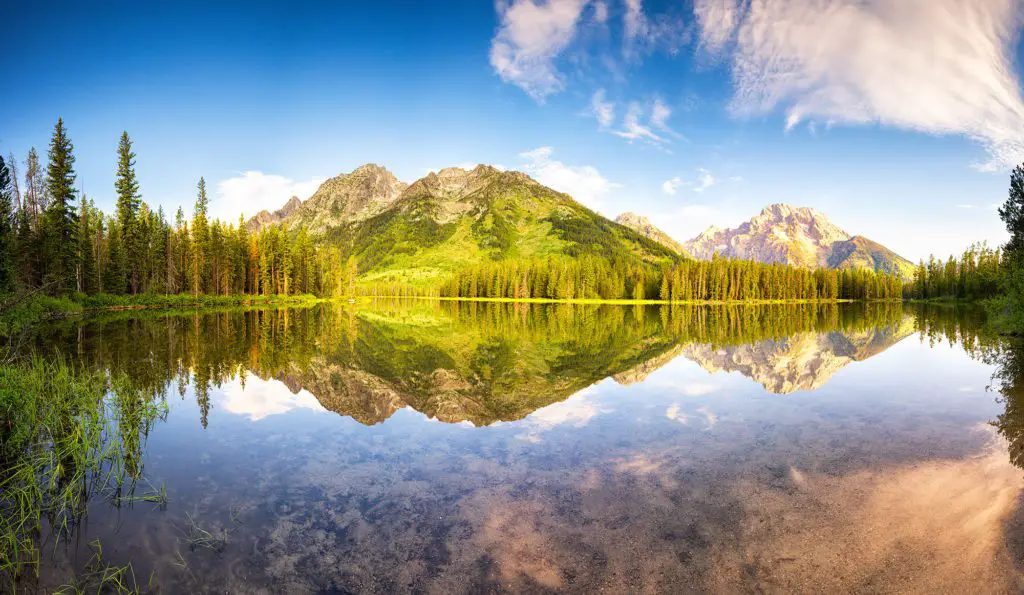 Phelps Lake Trail
To get to the Phelps Lake Trail you must start at the Laurance S. Rockefeller Preserve. This is a great place to begin and features a small waterfall and a lovely creek. The 7 mile trail meanders through aspen groves and black hawthorn that show off their golden and bright red hues in the fall. Once you get to your destination, you will see a pristine lake filled with cut throat trout that will be difficult to tear yourself away from. This is a fantastic trail for kids, because although it is longer, it is relatively flat.
Cascade Canyon Trail
If your kids can handle a 9 mile hike, then you have to conquer this mildly moderate trail while visiting. Kids sometimes have trouble getting what is so amazing about the Tetons. They will know after hiking the Cascade Canyon Trail. This hike put all the grandeur of the park into one hike. You will see lakes, waterfalls, aspen forests and views that are unimaginable. This hike will be one that makes an absolutely fabulous memory for you and your family. On the list of Best Grand Teton hikes for families, this is the one to strive for.
Grand Teton National Park has views, wild animals and activities for everyone. However, when you want to get into the heart of the park and feel its heart beat, it's all about the hiking. Children naturally love the outdoors, and there is not a better way to expose them to the joys of hiking than in the Teton Range.
Start with short and sweet hikes when they are younger and their love will grow, as yours did, while making memories that they will carry throughout their entire lives.