Amtrak California Rail Pass: What You Need To Know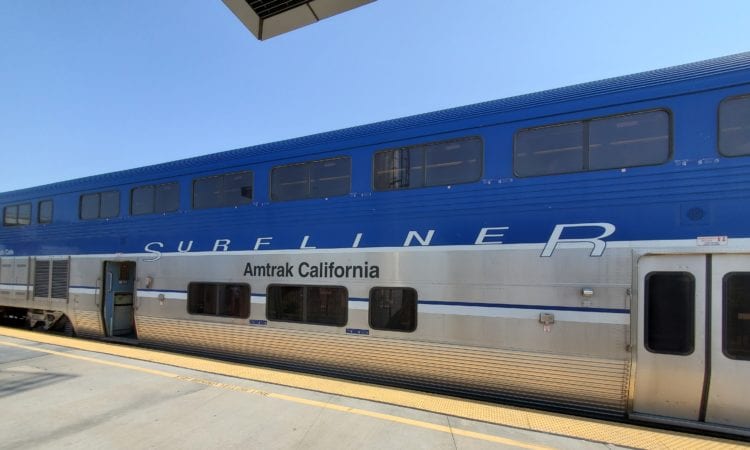 Grounded Life Travel is supported by its audience. When you purchase through links on our site, we may earn an affiliate commission.As an Amazon Associate I earn from qualifying purchases. List of everything we use in our travels.
Amtrak offers a rail pass good only for travel in the state of California, which is called the California Rail Pass. This pass is a great value providing 7 days of travel during a 21 day period, at a cost of only $159 per adult and $79.50 per child. There are a few trains that cannot be booked with the rail pass , so check our list before deciding to purchase.
Which Trains Can Be Booked With The California Rail Pass
With your rail pass you'll have the option of riding the:
These routes will allow you to visit the largest cities and the best national parks in California.
The best places you can travel on the California Rail Pass are:
San Diego (Pacific Surfliner)
Los Angeles (Pacific Surfliner, Coast Starlight)
Yosemite National Park (San Joaquins)
San Francisco (Coast Starlight)
You can also just choose to ride the Pacific Surfliner or the Coast Starlight to see the best stretches of the Pacific Ocean by train.
Routes you cannot ride include the California Zephyr, Southwest Chief, Sunset Limited and the Texas Eagle.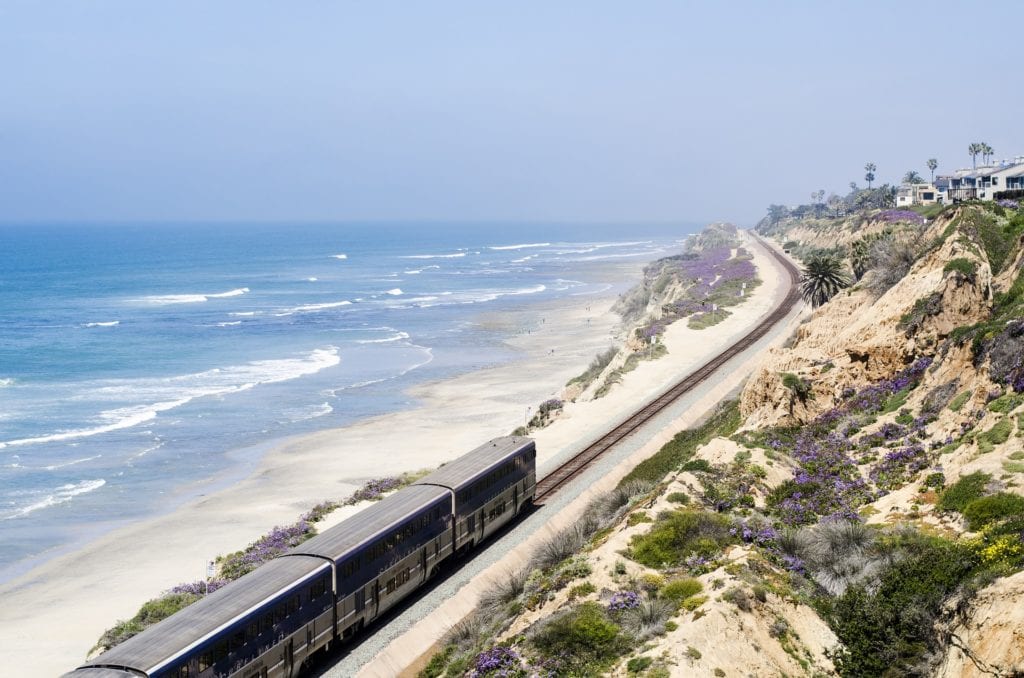 Rail Pass Restrictions
Beyond not being able to book the 4 routes listed above, there are a few other things to note about the pass. Any part of a calendar day counts as one of your days. For example, if you book a route that starts at 11:30pm and goes into the next day, it'll count as 2 days. Only 1 child may ride at the discounted rate per paying adult. You also cannot book more than 4 one way rides on any given segment, so no commuting to work on the pass.
Travel is only valid for coach class with the rail pass. Unlike the USA Rail Pass though, you can upgrade to business class or sleeper car accommodations by paying the upgrade price.
The rail pass can only be refunded if it has not been used.
In addition to purchasing the rail pass, you must also reserve a spot on the train with a ticket. Don't just show up to the station with a rail pass not having reserved a spot on the train. There is no additional cost for this, but you must have a reservation.
How To Book The Rail Pass
The pass can only be booked by calling Amtrak at 1-800-USA-RAIL. It does not show up online or in the app.
Is The Amtrak California Rail Pass Worth It?
The California Rail Pass is a great deal for anyone that wants to spend time in California. We think the best use case would be to travel between San Diego, Los Angeles, and San Francisco, with stops at Disney and Yosemite. Since you have 21 days to fit this all in, it would save quite a bit of money of a 3 week car rental.
Final Rail Pass Tips
If you are riding Amtrak to San Francisco you'll need to use a thruway bus from Emeryville, CA. You'll also need a bus to get to Yosemite as the train doesn't go directly to the National Park. To get to Disney, there is also a short bus ride.