12 Things You Need To See At Yosemite National Park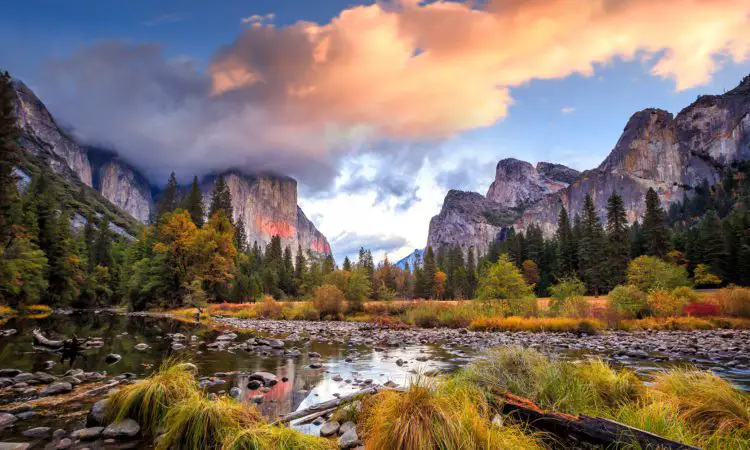 Grounded Life Travel is supported by its audience. When you purchase through links on our site, we may earn an affiliate commission.As an Amazon Associate I earn from qualifying purchases. List of everything we use in our travels.
Yosemite.
Just the name inspires wonder and excitement within me. It was the first national park I had ever been to with my young family and it ignited my passion for all things outdoors.
Yosemite National Park is one of the most popular parks in the National Park System with over 4 million visitors each year. The beauty and allure that John Muir found so long ago has been passed on to generations so that they can also hear the mountains calling and go.
If you are planning a trip to this wonder of the world, you might want to know what the best features of the park are. Here, I have chosen 12 things you need to see at Yosemite National Park so that you might make the best of your time spent on your holiday.
1. Half Dome
I'll start with one of the biggies at the park. Half Dome is a park feature that everyone has on their list. It is as beautiful as it is grand and just seeing it gives you the urge to conquer it. No? Is that just me?
Well, guess what? If you're up to it, you can climb Half Dome. Now, don't expect a walk in the park and a picnic. This is a grueling 17 mile climb gaining 4,800 feet in elevation. You must be in good physical shape and be willing to climb near vertically at times.
If this sounds a little out of your league, you are in luck. There are over 750 miles of trails in the Yosemite Wilderness, and one has your name on it. Or, you can play it low key. You could always just look at it, like most people and get a selfie!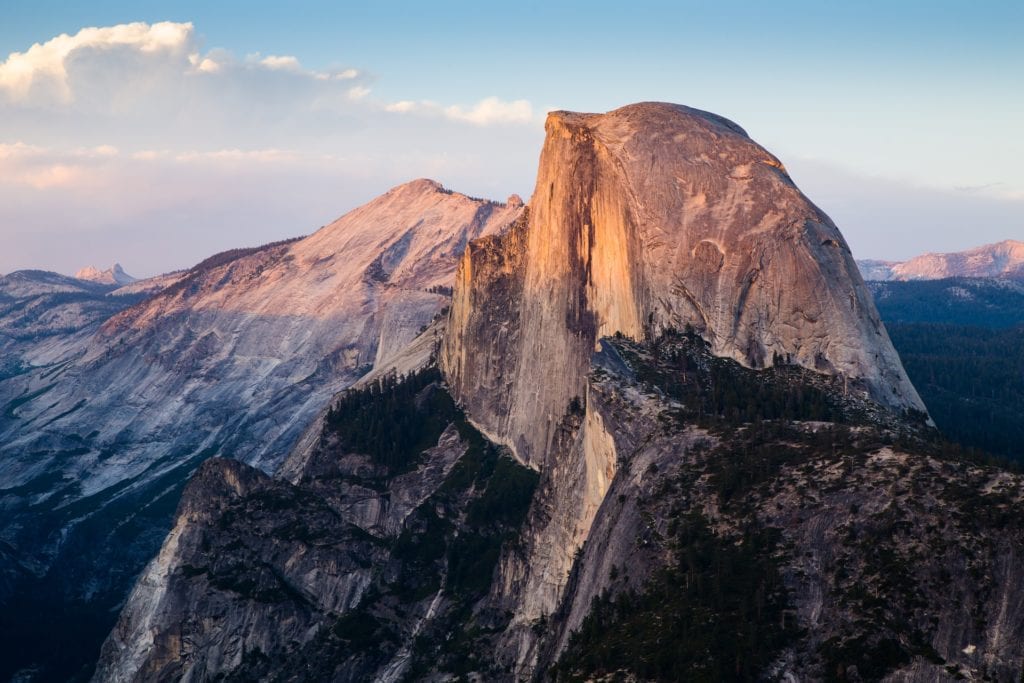 2. Tenaya Lake
Located between Yosemite Valley and Tuolumne Meadows, this lake has been called the jewel of Yosemite and I can see why. Being there feels like an unreal experience. The crystal clear lake with Tenaya Peak looming over it makes you feel small in a glorious way.
Come take a gander and enjoy swimming, kayaking or paddle boarding in its year round frigid waters in summer. Ice skating can even be an activity to try if luck is yours in winter. . This is definitely a sight to see and experience while visiting Yosemite.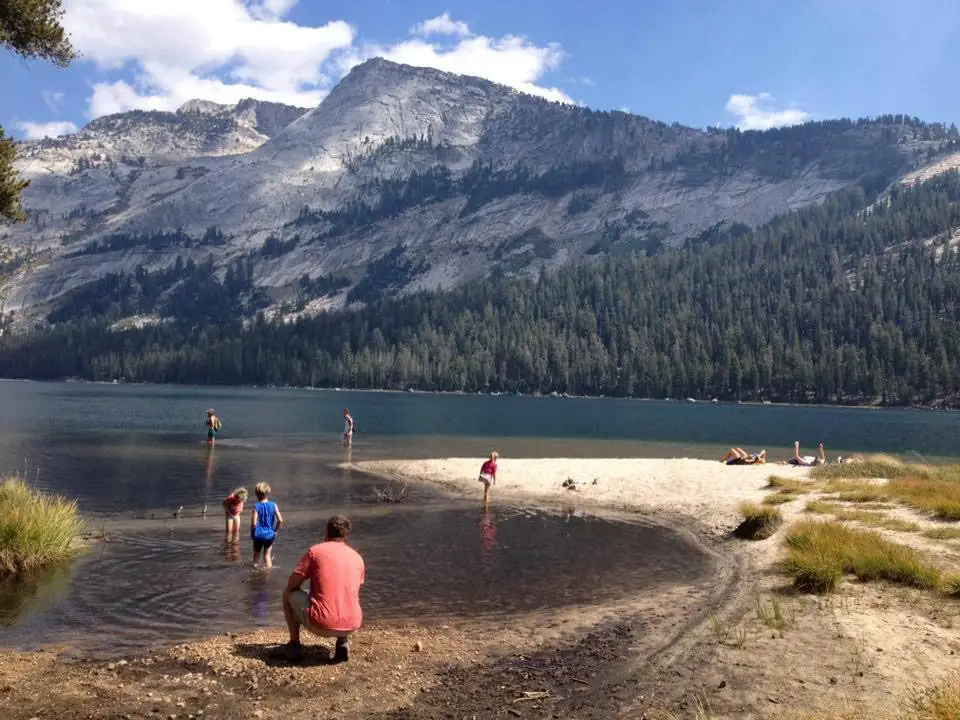 3. Yosemite Falls
My family and I were fortunate enough to see Yosemite Falls roaring at it's peak in mid- April one year. I did not know how lucky we were to see such a spectacle, as it slows in summer and can diminish to a trickle or go nearly dry by autumn.
At 2,425 feet, Yosemite Falls is the tallest waterfall in North America. But, it is actually made up of three waterfalls. The Upper Falls, Middle Cascades and Lower Falls, cascade to the valley floor below. If you stand near the falls in spring you are to get a spray of a lifetime!
Yosemite Falls can be seen at various vantage points in the Valley. Hikes of differing degrees of difficulty are represented in the trails that lead to the waterfall. An easy one mile hike on the valley floor will take you to the base and a strenuous 7 mile hike can take you to the top of the falls. Both have fantastic views, but one you have to work for harder.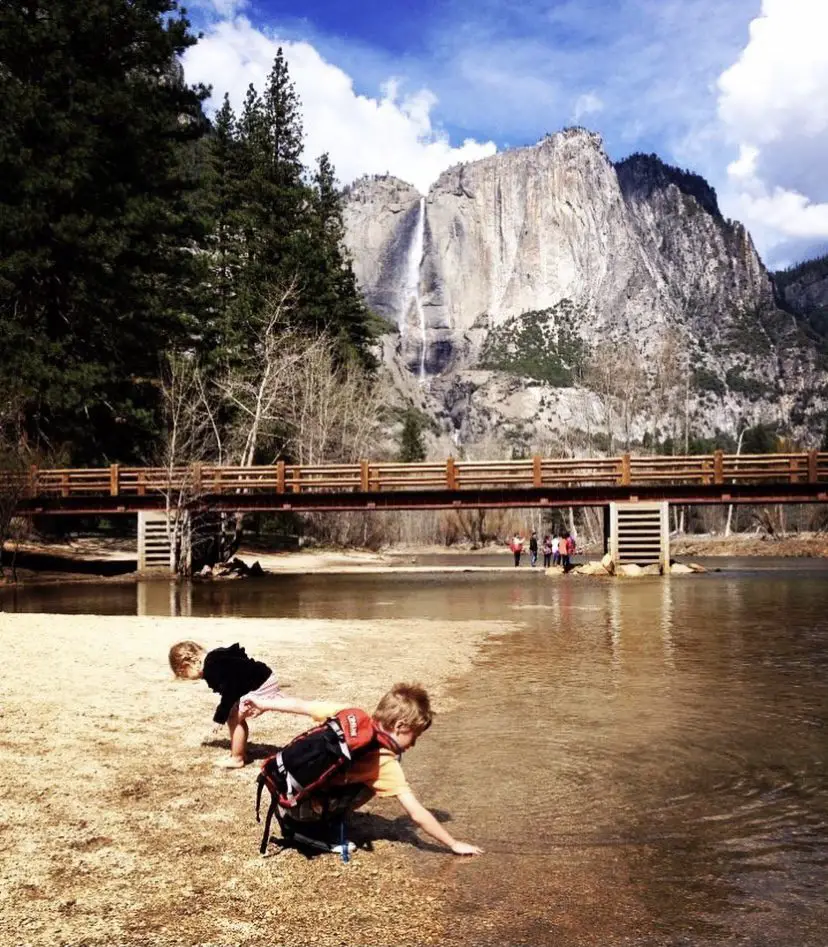 4. El Capitan
El Capitan or El Cap is what the climbers affectionately call it is one of the most iconic features of Yosemite. Sculpted by a glacier 1.3 million years ago, this grand slab of granite is the cornerstone of Yosemite and brings millions to its feet each year.
However, the sheer cliff that presents before you does nothing for me but instill sheer terror as I watch the climbers with their gear and without, conquer this climb of epic proportions. Many have tried in 113 years and only 30 have died trying. In recent years the competition for speed climbing has hastened that total to 5 in the last five years due to the need for social media fame.
However you look at it, El Capitan is to be respected and admired as one of the most beautiful sculpted pieces in Yosemite. The is a must see if you visit Yosemite National Park.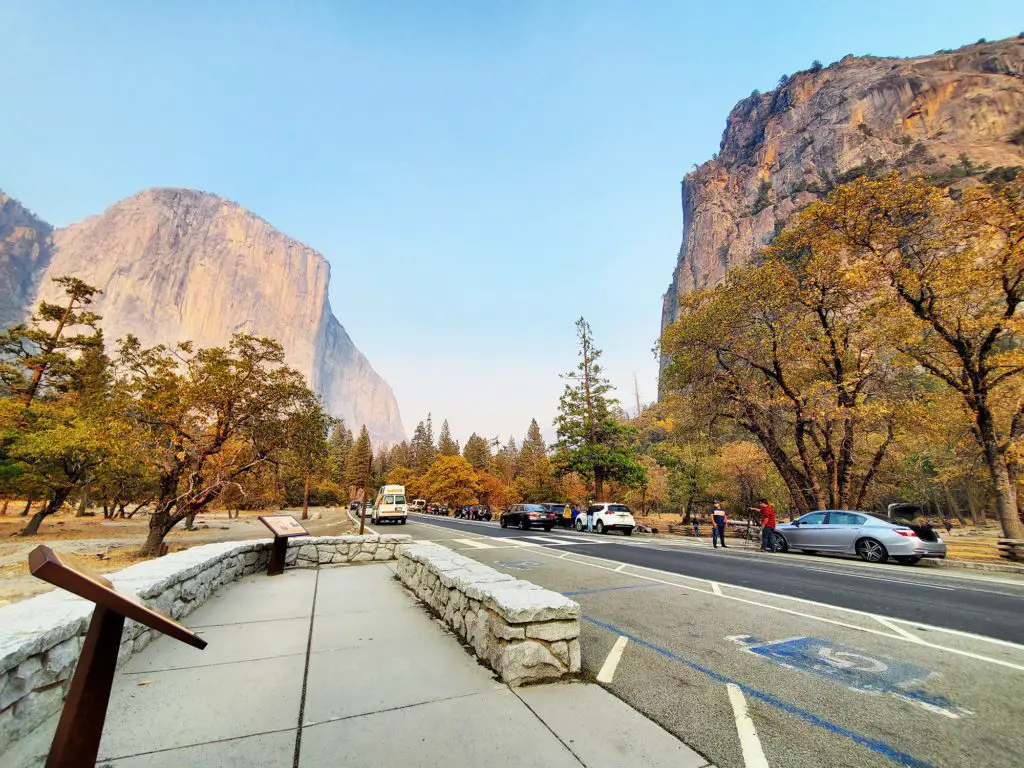 5. Glacier Point
Views of Yosemite Valley and all it has to offer the eye don't get better than the lookout at Glacier Point. Drive thirty miles from Yosemite Valley and you can view some of the best vistas available on the planet. Get a bird's eye view of Yosemite Valley, Half Dome, Yosemite Falls and Yosemite's High Country.
If you want to give yourself a challenge, come to Yosemite in winter and cross country ski to Glacier Point. Beyond the ski area at Badger Pass a trail is groomed 10.5 miles to Glacier Point. The views in winter give you a different yet just as beautiful perspective on the valley below.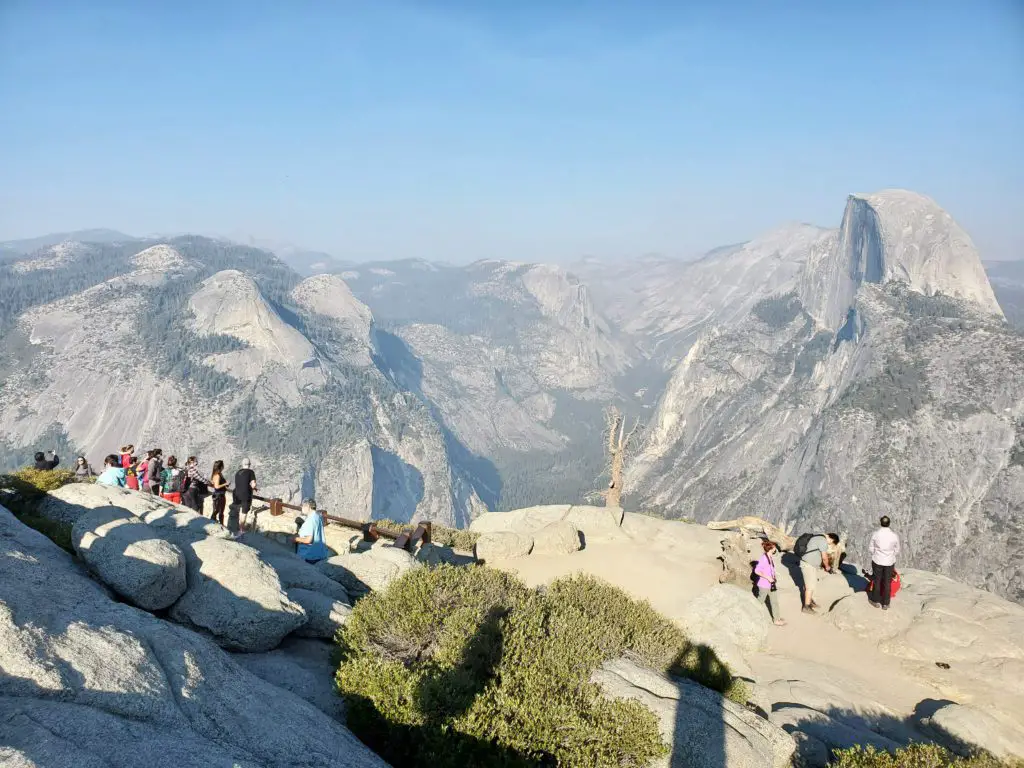 6. Tunnel View
Tunnel View is like looking into a snow globe. Everything that is special about Yosemite is represented in this amazingly famous view. This is the view you've seen all your life whenever reading about or seeing pictures of Yosemite. Tunnel view represents Yosemite well and keeps bringing the masses to one of the most sought after parks in America.
At the east end of Wawona Tunnel you can see the Tunnel View. With Half Dome as the backdrop, El Capitan and Bridalveil Falls take the stage. At different times of the year, you will see a different view. Sometimes the waterfall is rushing and the leaves are green, other times there is an absence of flow and the valley is full of color. No matter when you view this great stop on the map, you won't be disappointed.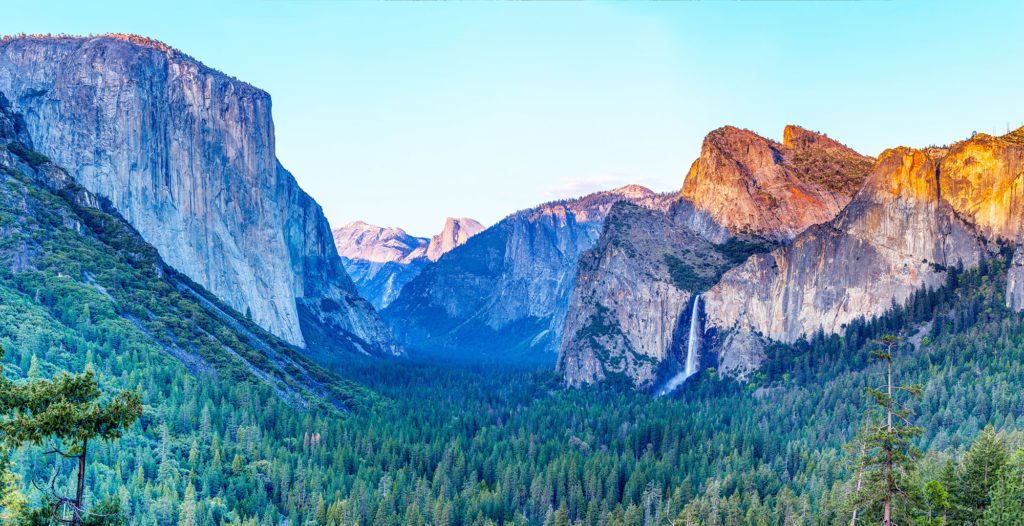 7. Bridalveil Falls
Ansel Adams made this waterfall the poster child for Yosemite. With his iconic photo, many were intrigued and wanted to find out more. But, it's more than just an advertisement for one of the best places to visit on earth.
Bridalveil Falls can be easily hiked so that you can get up close and even feel the waterfall. In the spring, a poncho is advised because you will get so wet. But, isn't that what makes you feel so alive? Be a part of this American treasure and see what has inspired famous authors, photographers and painters for over 100 years.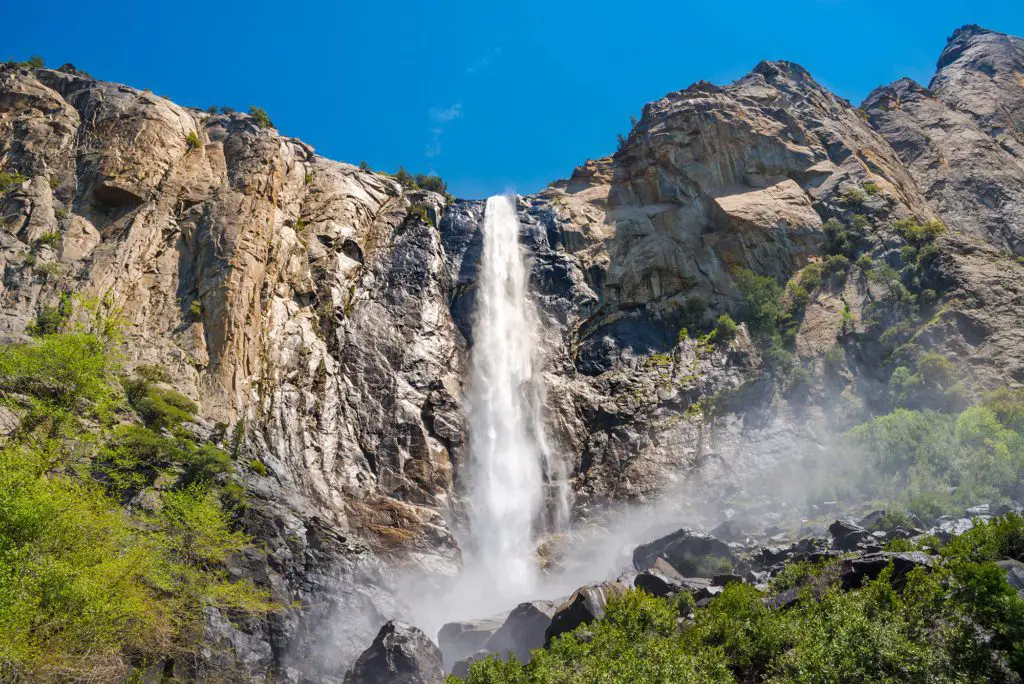 8. Olmstead Point
As if there weren't enough amazing views in this park, this one can be added to the list. From a different angle, you can see Yosemite Valley from the east, with Half Dome jutting up large and proud. It may look very different from what you've seen at other points on the map, but this doesn't take away its beauty.
You can also get a bird's eye view of Tenaya Lake and Clouds Rest in the distance. At around 8,000 feet in elevation, the air is thin and clean. This is a great place to rest on the granite and have a picnic while you enjoy the scenery.
Don't forget to take a look at some of the oldest living things on earth when you study the Bristlecone Pines that cling to the granite rock like they have for thousands of years.
9. Tuolumne Meadows
Tuolumne Meadows is a sub-alpine meadow that sits at 8,575 feet in elevation. The Tuolumne River is framed by small granite domes and conifers that edge the meadow creating a stunning scene.
With an elevation range of 2,000-13,000 feet, many varieties and a long wildflower growing season is imminent every year. In Tuolumne Meadows, the show starts in late spring and ends in early summer. Although fleeting, it is one of the most dazzling displays of wildflowers you can find in the park.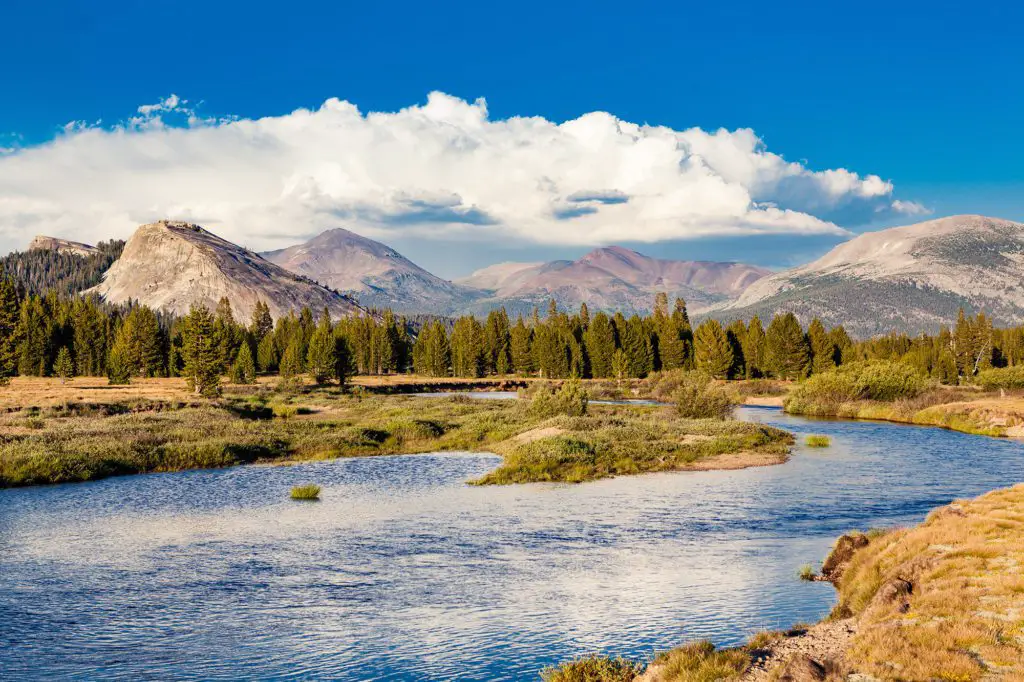 10. Yosemite Valley
Yosemite Valley is what most people think of when pondering Yosemite National Park. To be in the midst of so much grandeur is an experience on many bucket lists. Here, you can get up close to many of the park's iconic attractions and enjoy relaxing on the Merced River.
There are so many places to explore from the valley floor. There are also ten hikes that begin in the valley ranging from easy to strenuous. But, all of them will introduce you to the beauty that Yosemite personifies so well.
If you have the choice, you can visit the valley in winter, when crowds are almost non-existent and the park is a peaceful getaway from the hustle of summer.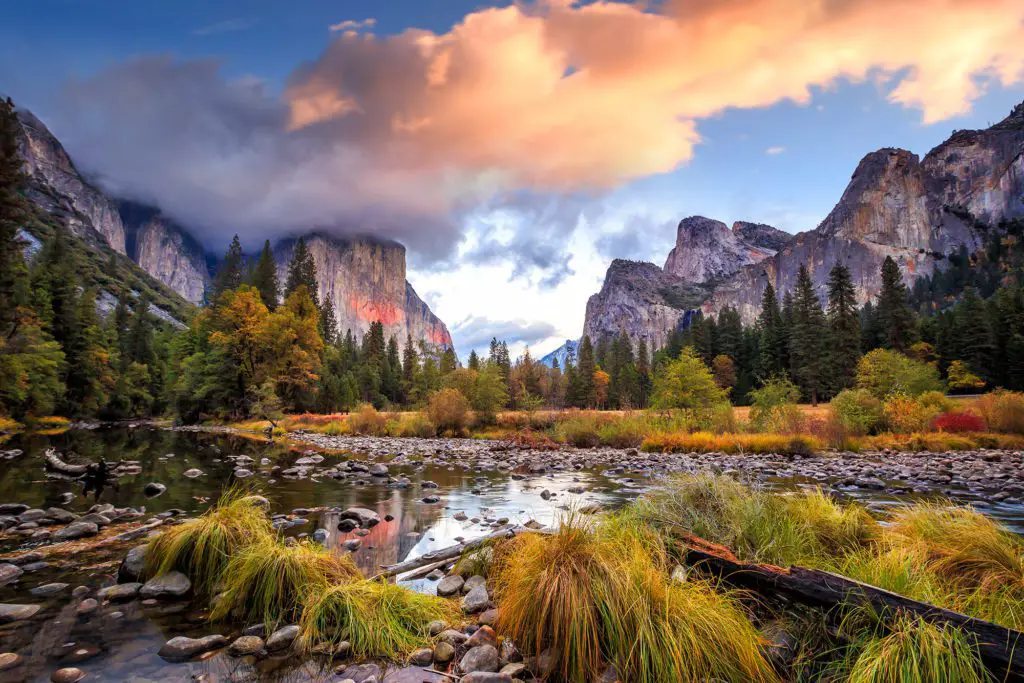 11. Yosemite's Sequoias
Tucked away in the southwestern part of the park lies the most magnificent groves of sequoias. I was stunned when I first visited to learn that these existed in the park and had to see them. There are three different groves and all have their merits.
Mariposa grove encompasses over 500 trees and is the most popular in the park. There are many trails to take in this grove that range for east to strenuous but all will leave you breathless.
Tuolumne Grove is small but beautiful, with only two dozen trees to see. But the show stopper is the sequoia that you can walk through. This was a thrill for my kids, but no one was as excited as I was!
Merced Grove is also small but just as gorgeous. The trees are visible after a 1.5 mile walk. you can then see living trees and trees that have long since passed away and fallen. These trees are a joy to explore and climb through, making this a worthwhile stop for the little ones in your group.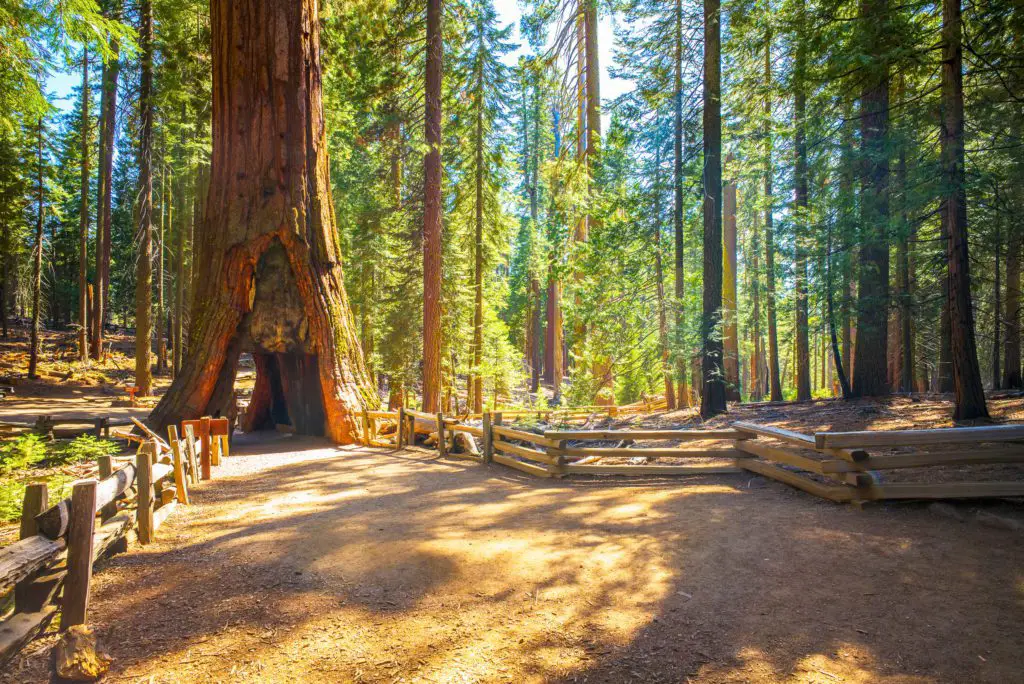 12. The Ahwahnee
Queens and presidents have made The Ahwahnee their destination over the 100 years that it has served its visitors. Made of 5,000 tons of stone, 1,000 tons of steel and 30,000 feet of lumber, each pound had to be transported over rough, rustic roads to make it to the remote interior of the newly formed park.
Stay in one of their classic hotel rooms and sit on your balcony overlooking Glacier Point, Half Dome and Yosemite Falls. Luxury in the wilderness is The Ahwahnee's goal and they are excellent at achieving it.
Come stay in this conglomeration of Art Deco, Native American and Arts and Crafts design and make your trip an amazing event.
Yosemite is one of the top places in the world for people of all nations. No matter what season you visit, you will find a perfect combination of adventure and solemnity in one of the most coveted places in America.