Your Guide To Death Valley Camping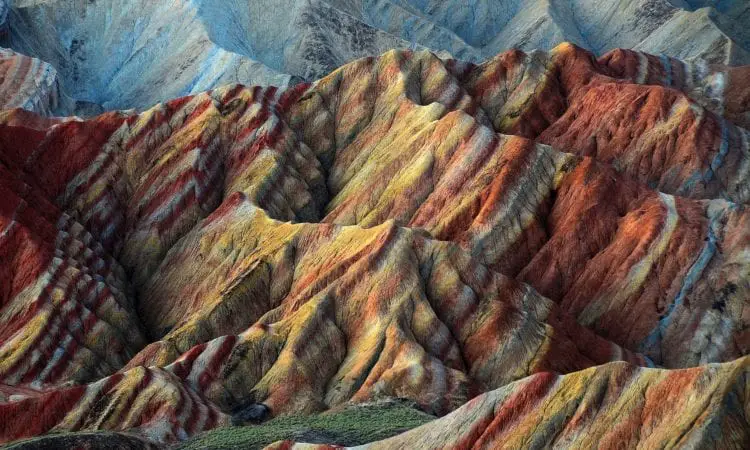 Grounded Life Travel is supported by its audience. When you purchase through links on our site, we may earn an affiliate commission.As an Amazon Associate I earn from qualifying purchases. List of everything we use in our travels.
Death Valley camping has become very popular lately. Good thing the park is ready with plenty of camping options within the park. This park is full of unique experiences and camping in the park will put you closer to the action each day. We'll share all the information you need to plan a great camping adventure at one of the most incredible parks in the California National Park System.
Death Valley Campgrounds
Wildrose Campground
Thorndike Campground
Panamint Springs Resort
Mesquite Spring Campground
Texas Spring Campground
Sunset Campground
Stovepipe Wells RV Park
Fiddlers' Campground
Furnace Creek Campground
Emigrant Campground
Mahagony Campground
Stovepipe Wells Campground
How To Get A Death Valley Camping Site
Furnace Creek Campground is the only public campground that takes reservations. The rest of the public campgrounds are first come, first serve. You can make reservations via the recreaton.gov website. Reservations can be made up to 6 months in advance to four days before arrival. The first come, first serve sites are easy to nab. You simply show up, pick an unoccupied spot and head to the kiosk, select the site and pay. There are 631 first come, first serve sites at Death Valley, it is rare for them to sell out, with the exception of Memorial Day, July 4th and Labor Day.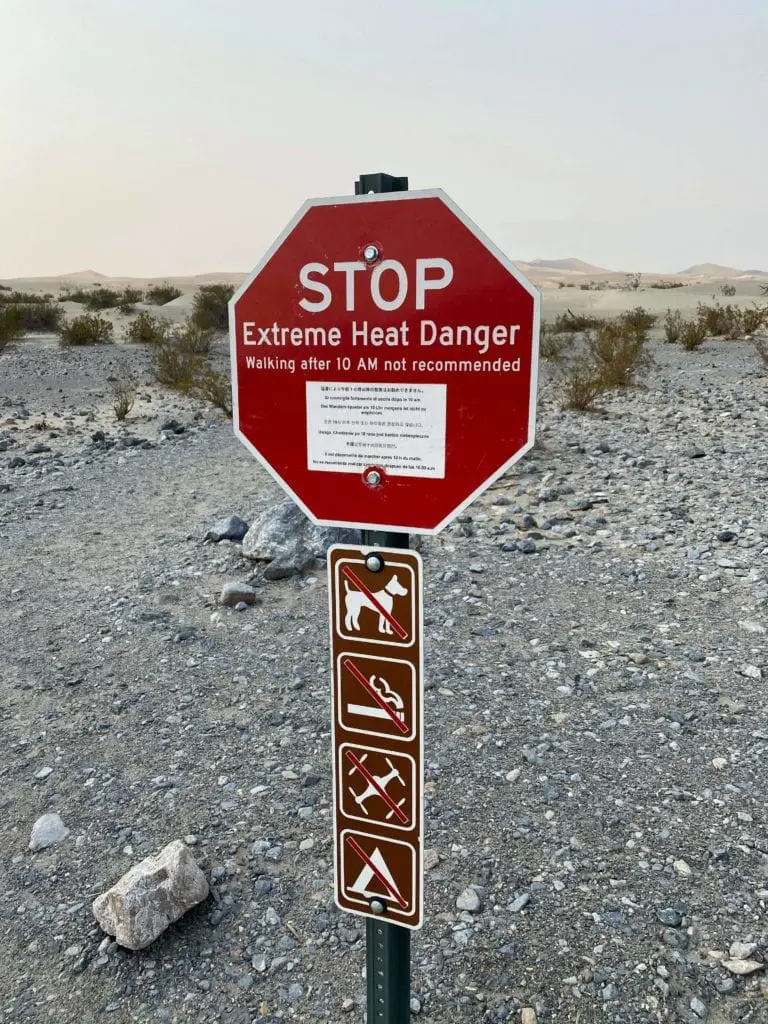 What You Need To Know
There are 12 campgrounds in Death Valley, nine are public and three are private. The park keeps four campgrounds open year round and closes five of them for the summer due to heat and flash flood issues. Reservations are available for four campgrounds, Furnace Creek (seasonal), Fiddlers', Stovepipe Wells RV Park and Panamint Springs. Furnace Creek reservations can be made up to 6 months in advance. The others are private campgrounds, they have longer booking windows. Each campground has it's own rules for pets, generators and fires. Be sure to read up before arriving so you don't have any issues. Print your reservation and bring it with you in the event it is requested upon arrival.
How To Get To Death Valley
There are a few options to arrive in Death Valley. You can fly in from Las Vegas or even Los Angeles. There is also the option to drive your own car in if you're from the west coast. Many rental car companies have restrictions on driving rental cars in the park so be sure to read your contract upon rental. You can also rent an RV or camper van and drive in but as with the rental cars, there may be restrictions to driving in Death Valley. Las Vegas is the closest big city to drive from at only 2 and a half hours away. It is a days drive from Los Angeles, San Diego, Reno, Phoenix, San Francisco and Salt Lake City.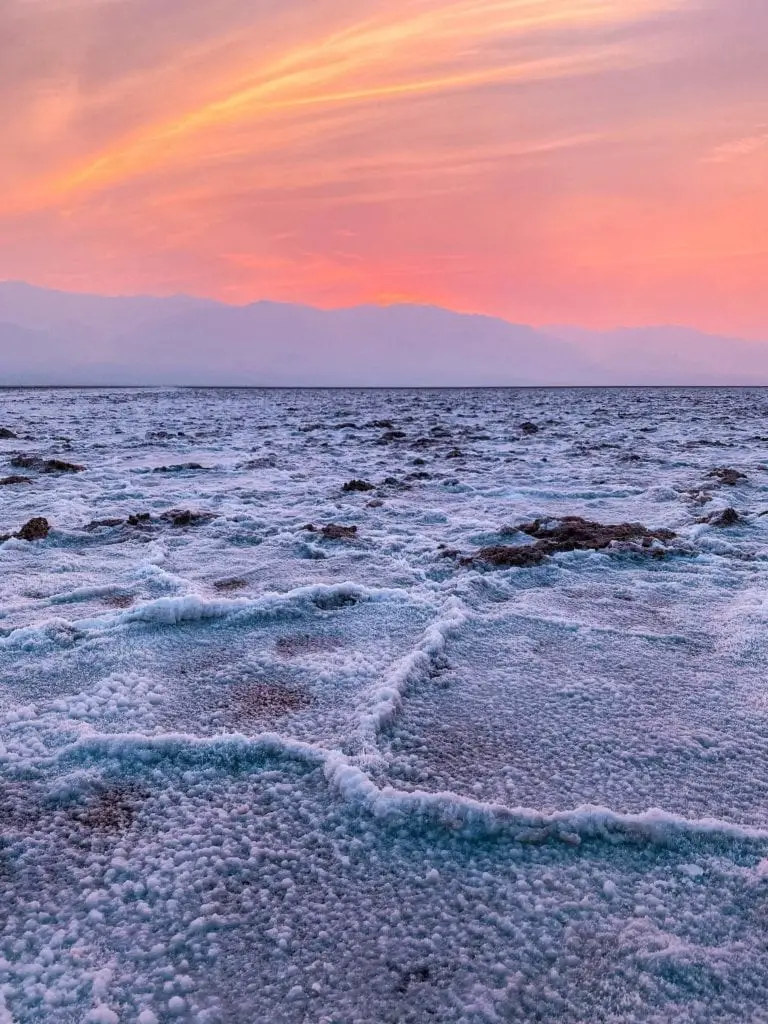 What To Do In Death Valley
The great thing about Death Valley is that there is so much to do. You'll have a vast selection of things to do and see while in this park. Artists Drive is a great place to not only drive through but you can also hop out for photo ops. Zabriskie Point is also worth a visit as well as Dantes View, Mesquite Flat Sand Dunes, Badwater Basin, Artists Palette, Devils Golf Course, Mosaic Canyon and Natural Bridge Trail Badlands Loop. You will run out of time before you run out of things to do in this eclectic park.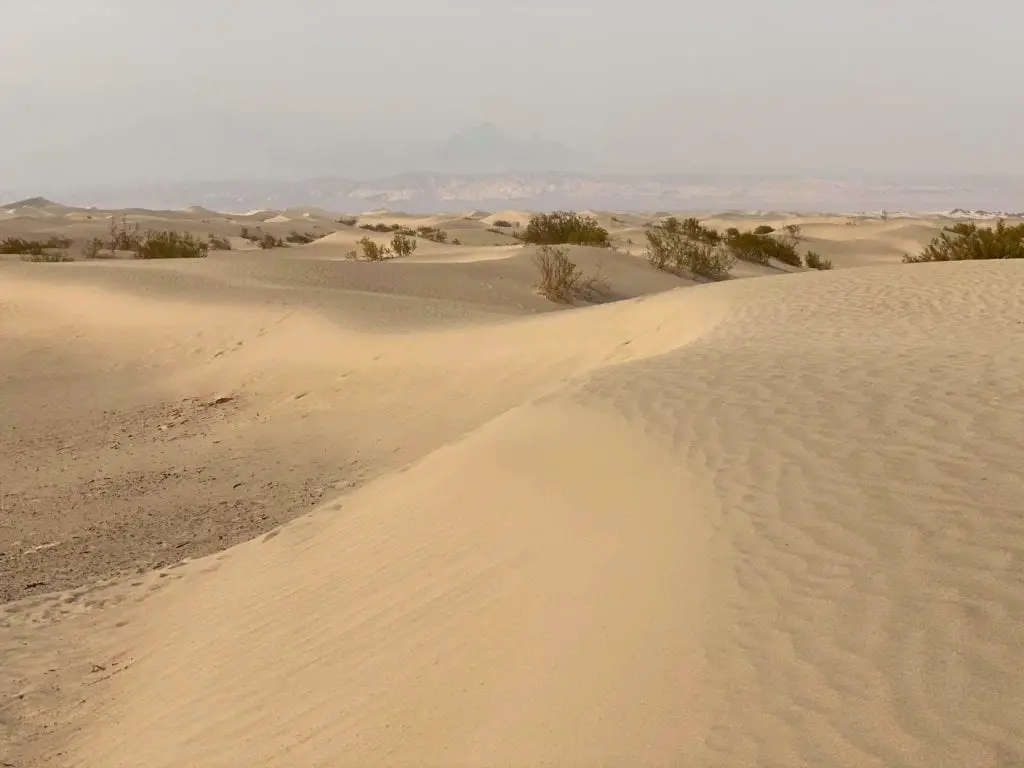 Tags :
Death Valley