Yosemite Itinerary: How To Spend Your Time In This National Park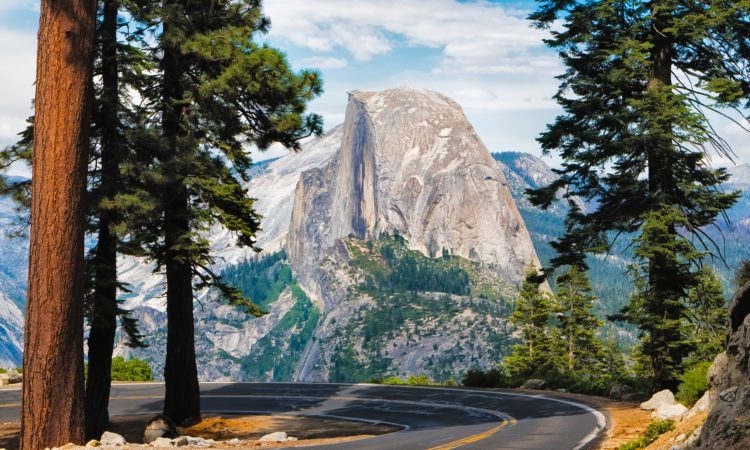 Grounded Life Travel is supported by its audience. When you purchase through links on our site, we may earn an affiliate commission.As an Amazon Associate I earn from qualifying purchases. List of everything we use in our travels.
The beauty of Yosemite National Park is that it has something for everyone. You will find incredible views from your car, but you can also take advantage of hundreds of miles of trails for hiking. Follow this Yosemite Itinerary for the best visit possible.
How Many Days Should I Spend In Yosemite?
If this is your first visit to Yosemite, I recommend at least three days to get to most areas of the park. Avid hikers may find that to be too little time. However, don't skip a visit simply because you only have one day. It is possible to drive through nearly all of the park in one day, even making a few stops for photos or a short hike.
How Do I Get To Yosemite?
There are five entrances to Yosemite which are all easily accessible by car. Flying to Yosemite can be a bit challenging, as there is no airport close by. However, if you don't mind a beautiful drive before beginning your Yosemite Itinerary, you can fly to a nearby airport or road trip it all the way from home. Check online before your visit during winter months, as some roads inside the park may be closed.
Tioga Pass Entrance, Highway 120, the only entrance on the more remote east side of the park
Hetch Hetchy Entrance, via Highway 120 and Evergreen Road, on the west side of the park, less crowded than other entrances
Big Oak Flat Entrance, Highway 120, on the west side of the park, best if driving from the Bay Area
Arch Rock Entrance, Highway 140, on the west side of the park, often described as the most scenic route to the park
South Entrance, Highway 41, on the west side of the park, near the town of Fish Camp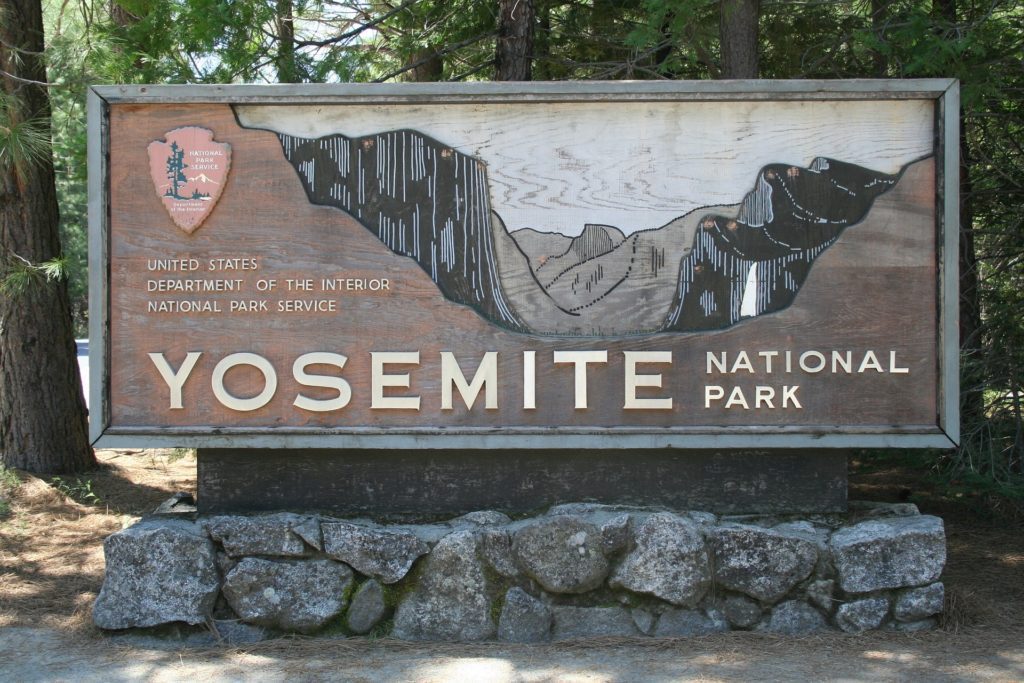 Where To Stay When Visiting Yosemite
Since Yosemite is such a large park, I suggest staying inside the park to avoid entering and exiting each day. A wide array of lodging is available, ranging from camping to deluxe lodge rooms. Should you choose to camp, there are 13 campgrounds to choose from. Some take reservations and others are on a first come, first served basis. For something a little bit different, check out the High Sierra Camps, spaced between 6 and 10 miles apart along a trail. Many folks choose Housekeeping Camp or the Curry Village tent cabins which will allow you to go the rugged route without having to bring your gear with you. Perhaps a hotel or lodge is more your style. You will find a few options, with The Ahwahnee being the most upscale choice.
Alternatively, if you prefer to stay outside of the park, you can certainly find lodging choices near all five entrances.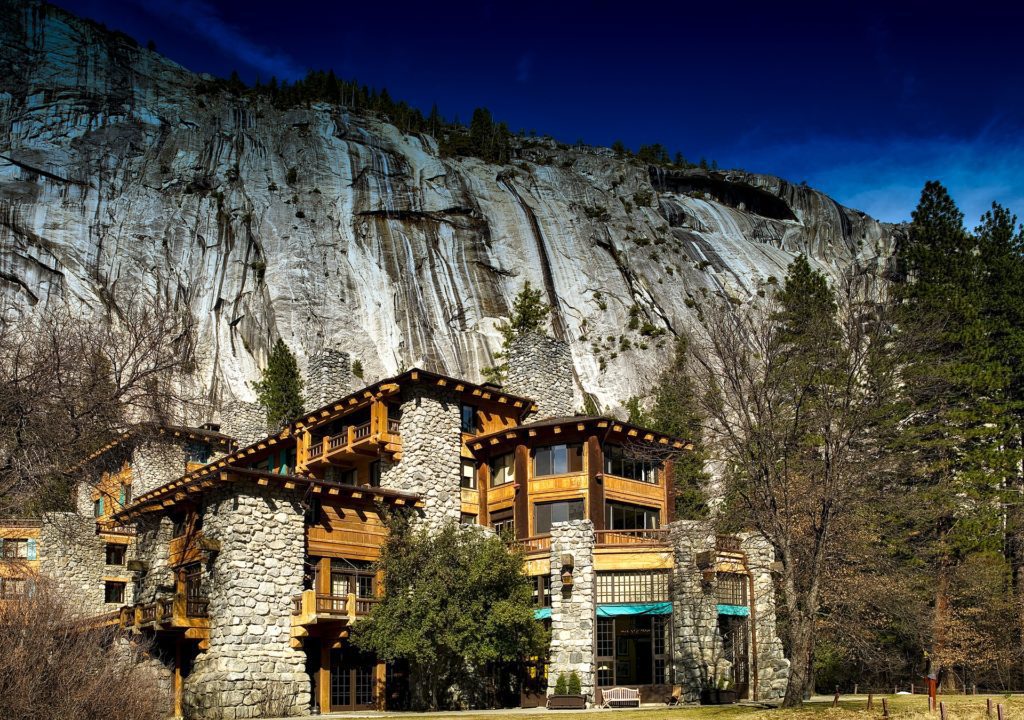 Three Day Yosemite Itinerary
While you will not be able to see every bit of the park in three days, I have created this three day Yosemite Itinerary to give you a little bit of everything.
Day 1
Drive Tioga Road, described by some visitors as the most beautiful drive in all of California. If you were to drive it without stopping, it would take about an hour and a half. I'm listing must-sees from west to east, but you can, of course, go either direction. These are the stops I suggest, but feel free to add some of your own!
First things first, no matter which direction you are driving on Tioga Road, be sure to get all the way to Lee Vining on the east side and drop by Whoa Nellie Deli in the Mobil Gas Station. You can dine in or take a picnic to go, but you will not want to miss this favorite stop.
Now, starting on the west side, stop at Merced Grove or Tuolumne Grove for some nice trail walking and giant sequoias. Tuolumne is bigger, but Merced is generally less crowded.
Stop at Olmsted Point for incredible panoramic views. You will see a lot from the parking area, but you can also choose to take a short walk to the viewing area.
At about the same spot on Tioga Road, you will find the hike to Soda Springs on one side of the road and Lembert Dome on the other. Both are worth the stop.
Stop at one or more of the lakes along Tioga Road. Some are much longer hikes than others, so take this into consideration. Ellery Lake and Tioga Lake, two of the most scenic according to many visitors, are actually just outside the park on the east side.
Day 2
Head to Yosemite Valley for a day full of beautiful views and waterfalls.
As you enter Yosemite Valley, you will pass Tunnel View. I suggest saving a stop here for the end of the day, as your photos will turn out much better with the sun at your back.
Make a stop at Bridalveil Falls. If you park at the main parking lot, you will have an easy half mile walk to the falls. Should that lot be full, there is a second lot a little farther down the road with a bit longer walk.
As you make your way on Southside Drive, you will have a great view of El Capitan on your left. Keep driving, but, of course, you could choose to make more stops than I'm suggesting here.
Stop at Yosemite Village. You can have lunch here, although our family would opt for picking up sandwiches and drinks for a picnic lunch. You might choose to park your car and rent bikes for some afternoon exploring. Be sure to check bike rental options online before your visit, as they are not available during some parts of the year.
Visit Yosemite Falls, one of the tallest waterfalls in North America. It's actually made up of three separate falls…the upper fall, the middle cascades, and the lower fall. Hiking to the top of the falls will take about 8 hours and should be reserved for more avid hikers. A shorter hike will still give you great views.
While you are near Yosemite Falls and Yosemite Village, take advantage of the Cook's Meadow Loop. This is a one mile easy walk with great views of Sentinel Rock, Glacier Point, Half Dome, and Yosemite Falls.
As you leave Yosemite Valley, stop at Tunnel View. If photography is your thing, plan to be here at sunset for some incredible photos.
Day 3
I suggest using Day 3 to take a longer day hike. Perhaps you want to wait until you are there and see something on Day 1 or 2 that you want to return to and make a whole day of. If you like to plan ahead, you might check out one of the following popular day hikes. Please note that some of these are definitely more suited for experienced hikers.
Yosemite Falls
Half Dome
Mist Trail
Sentinel Dome
Cathedral Lakes
Taft Point (definitely not recommended for children)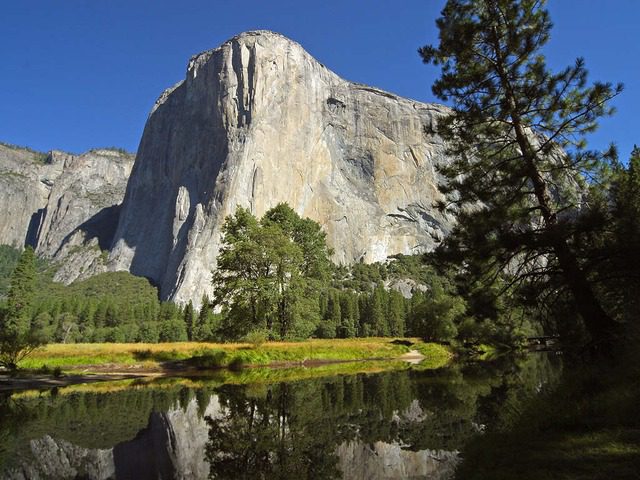 One Day Yosemite Itinerary
Should your schedule only allow one day at Yosemite, here is my suggested itinerary.
Spend the morning driving across Tioga Road and back, stopping at any of the beautiful locations listed above in the three day itinerary. My top picks are Tuolumne Grove, Olmstead Point, and Tioga Lake.
Time it just right to grab lunch (or a picnic for later in the day) at Whoa Nellie Deli in Lee Vining.
For the afternoon, head south to Yosemite Valley. Choose a few stops from those listed above or see what jumps out at you as you drive.
End your day at Tunnel View.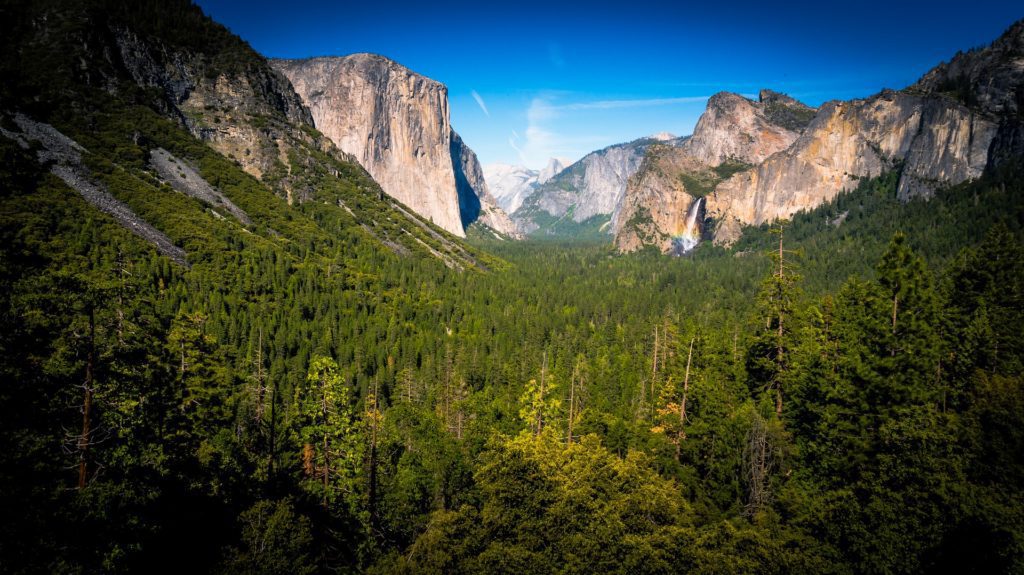 We've also got a guide on mistakes at Yosemite, so check that out before you visit.
Tags :
national parks