How To Get To Zion National Park: Closest Cities and Airports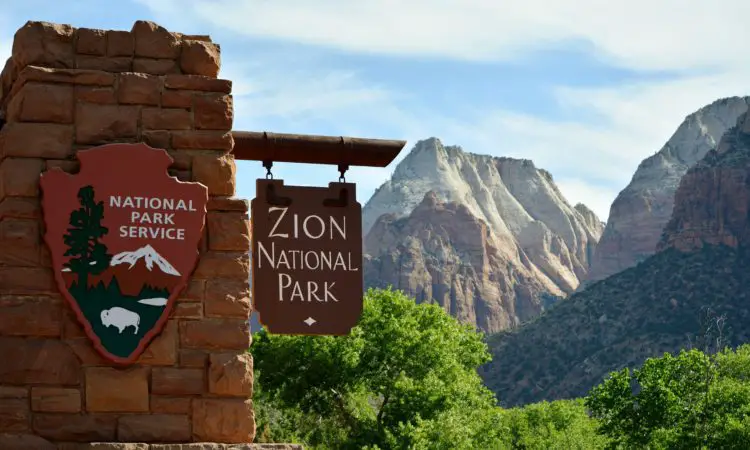 Grounded Life Travel is supported by its audience. When you purchase through links on our site, we may earn an affiliate commission.As an Amazon Associate I earn from qualifying purchases. List of everything we use in our travels.
You've finally decided on the vacation to that national park you've been wanting to see forever. You've seen it on television ads, plastered all over social media and your best friend keeps raving about it. You can't wait to explore Zion National Park and see what all the hype is about. For the adventure loving soul, this is a trip like no other.However, there are always those pesky logistics. You need to know how to get to Zion National Park and what are the closest cities and airports? Your head is buzzing and you have so many decisions to make!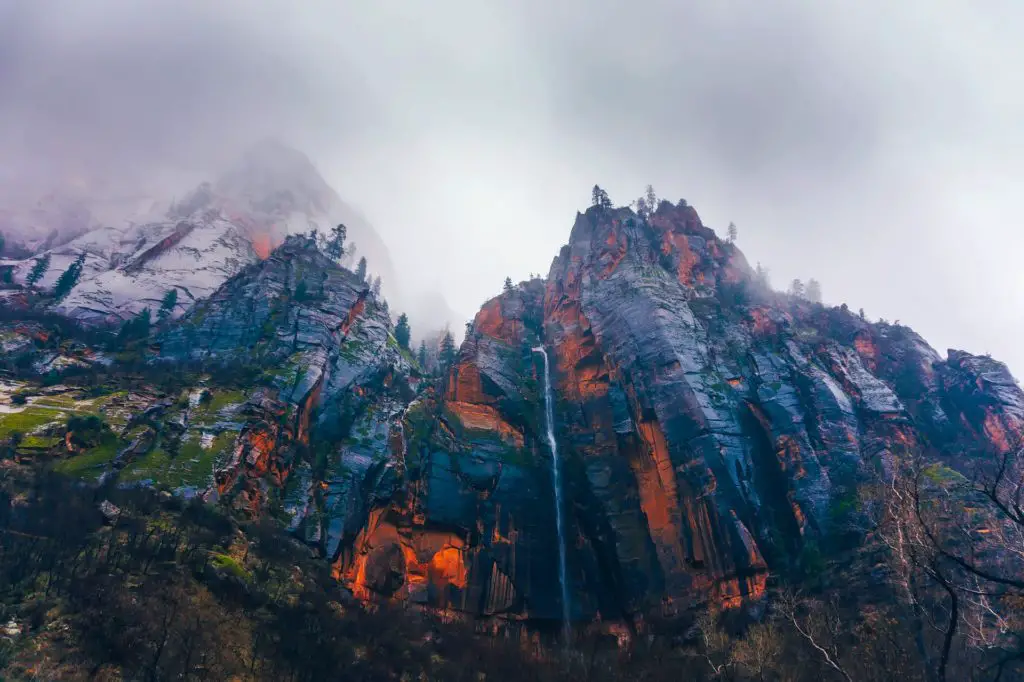 Which airport should I fly into when visiting Zion?
This depends on a few factors. Where are you flying from? What do you want to do on your trip? Are you just visiting Zion, or are you combining Zion with trips to other notable places in the area?
Harry Reid International Airport (LAS)
Las Vegas is a great city to choose to fly into if you are coming from anywhere in the world. It is an international airport and you can enjoy non-stop flights as opposed the long layovers with other regional airports. Harry Reid International Airport in Las Vegas is 170 miles from Zion National Park, but you can combine your visit to Zion with a day or two in "Sin City" and enjoy a vacation that exposes you to glitz and glamour, as well as the best nature has to offer.
Flying into St. George Regional Airport (SGU)
St. George is the closest medium sized city to Zion. It has hotels of all price points, world class restaurants and many other activities to plan in combination with your national park adventure. SGU is a regional airport, but still gets flights from large airlines like Delta and Southwest Airlines. It is 47 miles from the national park gates in Springdale.
Flying into Cedar City Regional Airport (CDC)
Cedar City Regional Airport is 60 miles from Zion National Park, located in Cedar City, Utah. Delta Connections can you get you to this airport and to all the other activities there are to do in this sweet little town in Utah.
Flying into Bryce Canyon Airport (BCE)
Bryce Canyon Airport is the place to fly into if you plan to hit two national parks on your trip. Combining Bryce Canyon National Park and Zion National Park is a frequent itinerary for many travelers. Bryce Canyon Airport is 70 miles from Zion National Park. Although it only accepts charter flights onto its runway, this airport can save you a lot of driving, with Las Vegas being the only other major airport.
What is the closest city to Zion?
Springdale-Outside the gates of Zion National Park
Springdale is the basecamp for Zion National Park and what a place it is! It is the absolute, without a doubt, best place to stay if your main goal is seeing the Zion.
This forever springtime oasis will leave you wanting for nothing. The town is in the middle of the magnificent red, sandstone cliffs that make Zion such a nature lover's destination. With "The Watchman" to the east and "The West Temple" to the west, the Virgin River hugs both their banks creating a picture perfect view for your enjoyment.
There are hotels, inns and cabins at every price point from luxury to rustic to camping, Springdale has it all.
The restaurant scene is on point as well. If you like southwestern or Mexican food, this place has you covered. However, there are coffee houses, cafes, pizza joints and steakhouses to keep every tummy in your group happy.
One of the best aspects about Springdale is that seeing the park couldn't be easier. If you take a ride share from the airport, you don't need a car the entire length of you stay. Springdale provides a free shuttle to visitors to nine locations in town, with the Zion Visitors Center being one of them. From here, you can take the national park shuttle to anywhere in the park.
Biking is also another option from Springdale. Because the town is right outside the park, you can rent a bike and ride to the gates or catch a ride on the shuttle with your bike to any place you would like to ride. If you don't quite have the stamina to make those tough inclines, consider an E-bike. They are now allowed in the park and can help out on those tough climbs.
What other cities are close to Zion?
Hurricane- 23 miles for Zion
If you would like to stay outside the busyness of Springdale, consider Hurricane, Utah as an alternative. Hurricane is very close to the park and also has a shuttle to the gates of the park from various points in town.
However, if you are looking to combine your Zion vacation with other adventures, Hurricane is definitely the place to go. For the ATV loving excursionist, this place is heaven. Take a day or two and explore the numerous trails and sand dunes that Hurricane has to offer in the area. It's an exhilarating experience that will add a different dimension to your Zion adventures.
Check out the resorts, hotels and even tiny homes in and around Hurricane for your lodging while in the vicinity. Zion's Tiny Oasis is an amazingly unique opportunity to live, for a time, in a tiny home community amongst the picturesque landscape this area is so famous for.
You'll find everything from Peruvian food to southern barbecue is Hurricane. You may just want a taste of the good ole' U.S.A. Then, try the Main Street Cafe to get a taste of Americana. They also have gluten-free and Vegan options.
St. George- 47 Miles from Zion
If you prefer a medium sized city with popular retail stores, city parks and other conveniences, then St. George should be on your radar. Although it is almost an hour from Zion, there are other things to do here that you may want to put on your itinerary that will make staying here worth it.
Snow Canyon State Park is a beautiful park that is a draw to St. George for many. It compares to Zion in many ways although on a smaller scale. If you like mountain biking and hiking, this place is amazing. Take the Lava Flow Overlook Trail or the Petrified Dunes Trail to see a good portion of the park. If you love downhill biking with speeds up to 30 mph, then take yourself and your bike to the Snow Canyon Loop.
When we visited, we took our bikes to the pinnacle of the loop and rode all the way down into St. George. It was the most invigorating bike ride I have ever had in my life. Coasting down at break neck speeds as the gorgeous countryside passes you by is an experience like no other, which I highly recommend.
Cedar City-60 Miles from Zion
Cedar City is another small city outside of Zion that allows you the opportunity to visit another national monument. Have you ever wanted to stand at 10,000 feet in elevation, while gazing into a half mile deep amphitheater? Cedar Breaks National Monument will give you the chance to do just this. Don't miss the Bristlecone Pines at Spectra Point, where there are trees that are more than 1,600 years old.
If you are interesting in "roughing it" for a few days, try camping at Cedar Canyon Campground. Get away from the heat and stay amongst the aspen and fir trees in this stunningly beautiful campground situated at 8,100 feet in elevation.
Las Vegas- 170 miles from Zion
Some prefer the dazzling display of fun and debauchery that you can find in Las Vegas before they immerse themselves in nature. There is no better place on earth to get this than in "Sin City" itself.
Go to a show or two, try your hand at blackjack or shop at some of the most expensive and fashionable stores in the world. Anything goes in Vegas and this can be an amazing jumping off point for a road trip to Zion that will be nothing less than epic.
Planning your vacation to Zion can be a task that is a little overwhelming. However, if you start with where you want to fly into and where you would like to stay, the other pieces will start to fall into place to give you that trip you were hoping for.