Grounded Life Travel is supported by its audience. When you purchase through links on our site, we may earn an affiliate commission.As an Amazon Associate I earn from qualifying purchases. List of everything we use in our travels.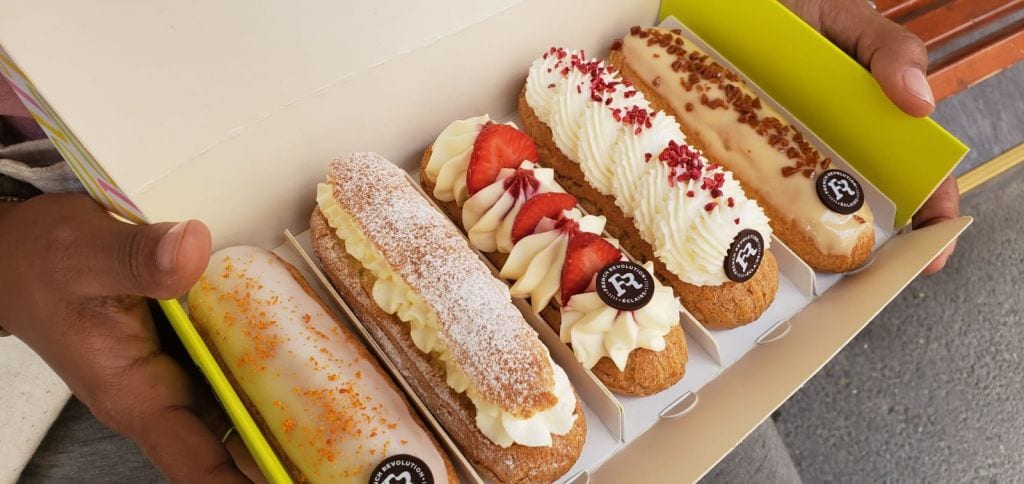 We were on hunt for the most amazing dessert shops in Bucharest. Dessert is our favorite and we are always up for trying new and fun presentations. Bucharest did not disappoint us. Our apartment is in Old Town so we started our search there. Here is what we found.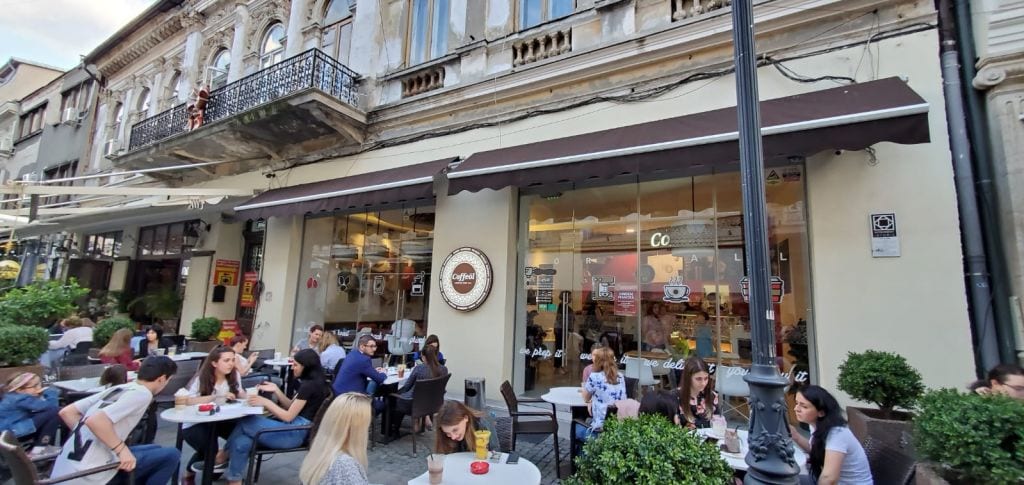 Coffeol
When it comes to big, flashy ice cream drinks, this place is the best spot. Coffeol is on the edge of Old Town and has both indoor and outdoor seating area. The indoor area is air conditioned. They have a regular menu and a special items menu. The name of the restaurant intimates that you can get coffee, indeed you can. There are many options for both hot and cold coffee treats. These beverages are more like dessert than just a coffee. The desserts look big because of the presentation but they mainly consist of a milkshake base and ice cream scoops on top with a cone and decorated with various items. They have 5 locations around the world.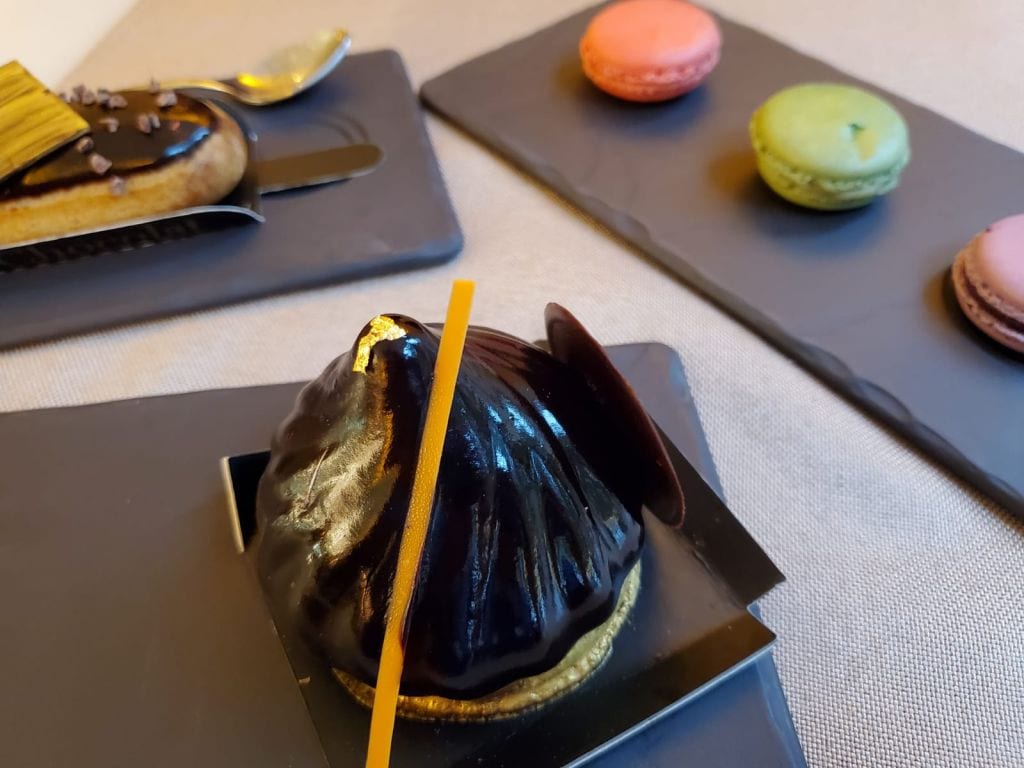 Chocolat
This dessert based restaurant draws you in with the beautiful façade. Chocolat has an extensive menu the size of a magazine. The wait staff was friendly and quick. Rob and I split the hamburger meal. The burger was cooked perfectly and it was delicious. When it came time to pick a dessert, we had a hard time. Our waiter helped us pick out some delicious choices to share. We chose several macaroons, an éclair and a decadent chocolate mousse filled with crème brulee. The desserts were delicious. We recommend this wonderful little restaurant which is located next to the Romanian Athenium. It is easy to see why Chocolat made the list of most amazing dessert shops in Bucharest.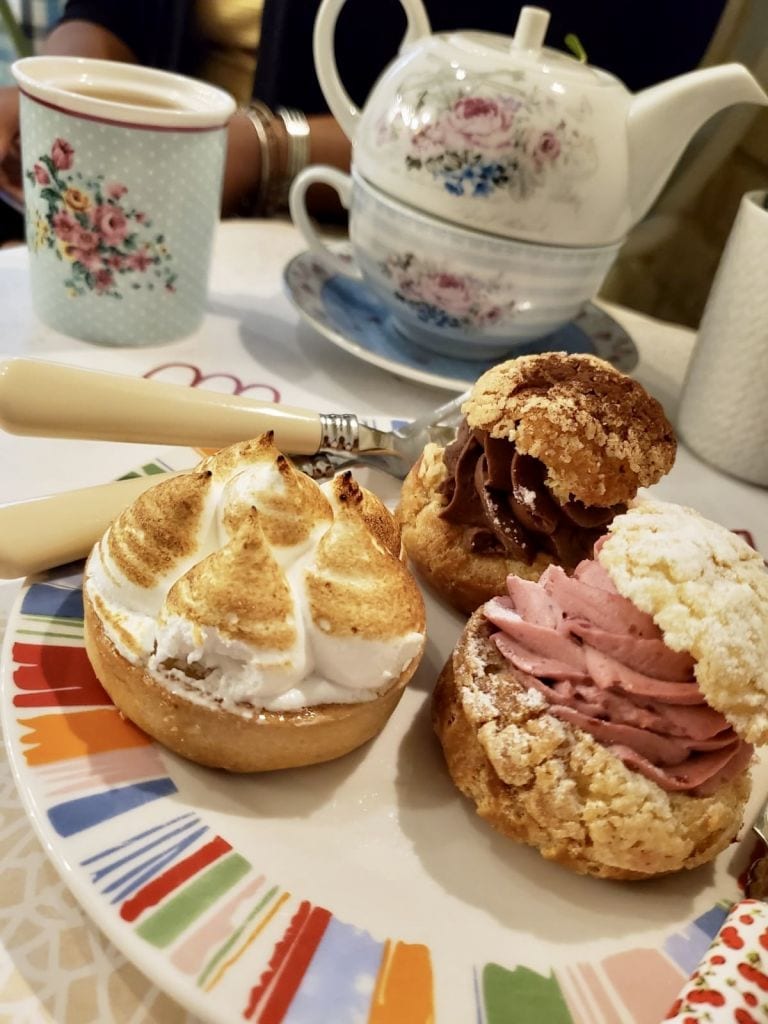 Mara Mura
This sweet little tea spot sits quietly behind the Romanian Athenium. It was raining on our visit so we grabbed a table inside. I was surprised at how much room was inside. I was so excited to have a "tea party" in this adorable sweet shop. They have many dessert options and an extensive tea menu. The tea is served in beautiful tea pots. The desserts are served on an eclectic array of dishes. The tea was delightful and the desserts were delicious. Our tea party set us back only $8 this included tea and 3 different desserts. This shop made the list of most amazing dessert shops in Bucharest for affordability and great experience. We encourage you to visit this adorable, little shop for your very own tea party. We loved it so much here we went back on our $50 date night.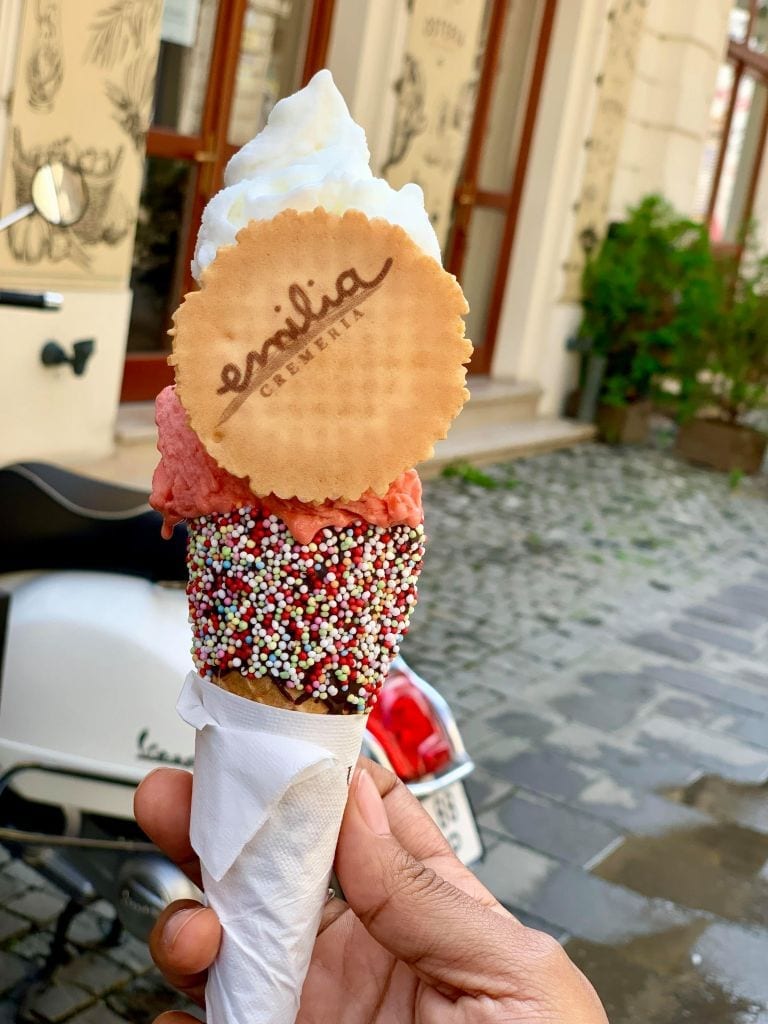 Emilia's Cremeria
Emilia's is in the heart of old town. It is next door to Coffeol. This lovely little shop is a feast for the eyes and the belly. There is no shortage of desserts in here. You can grab a dessert or if you just want something quick you can grab some ice cream to go. There are over 10 flavors and you can even get a flavored cone or a plain one. You can't go wrong with whatever your choice in Emilia's. You will keep coming back to this one.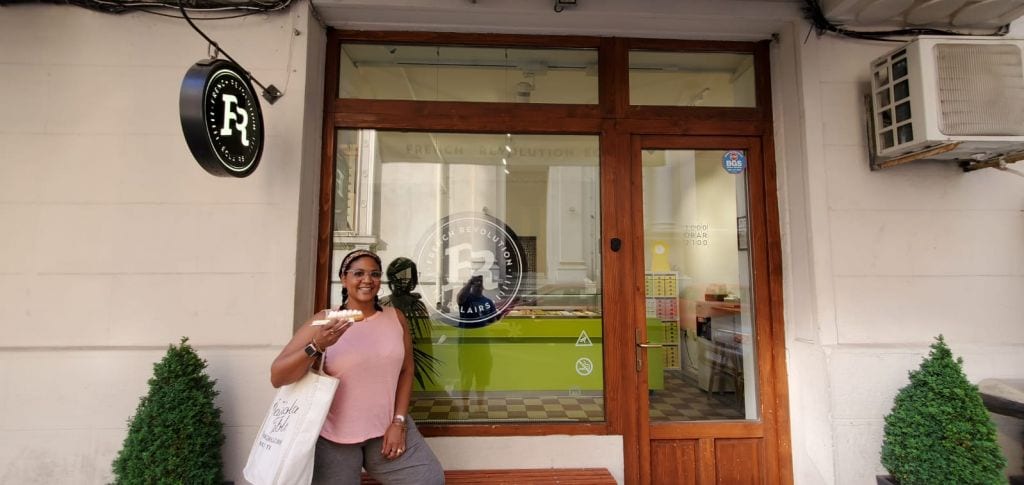 French Revolution
This place was an incredible find. French revolution has the most delightful eclairs you have ever eaten. This is a shop and not a restaurant. There is a small bar with 3 seats inside of you want to enjoy your éclair right away. There is also a bench outside where you can sit and people watch while you eat. The staff is very friendly. You will find an abundance of choices of eclairs. Many of the choices are typical choices such as Chantilly and chocolate but they also have some unique options like, pistachio and orange marmalade. As I mentioned, the eclairs are some of the best I have ever had, that's why they made the list of most amazing dessert shops in Bucharest.
Coffee and desserts are things Romanians truly enjoy. Every one of these spots is overflowing with people on any given night. The desserts were all delightful. There are so many choices from drinks to cakes and eclairs. If you are in search of the most amazing dessert shops in Bucharest, be sure to stop in one (or all) of these delightful shops and enjoy one of their treats. Subscribe to our YouTube channel for more Bucharest videos.
Tags :
bucharest
chocolat
coffeol
europe
foodie
french revolution
mara mura
romania