Best Beaches In Athens Greece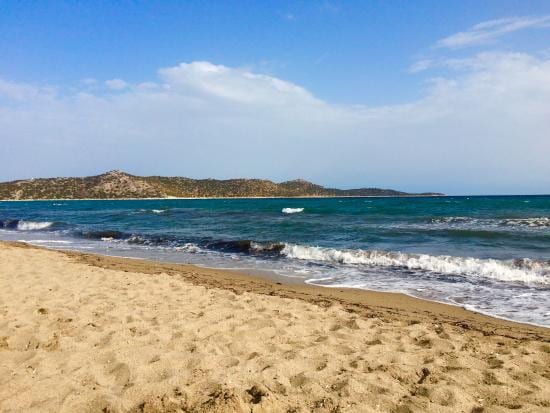 Grounded Life Travel is supported by its audience. When you purchase through links on our site, we may earn an affiliate commission.As an Amazon Associate I earn from qualifying purchases. List of everything we use in our travels.
Most people are not looking for beaches in Athens, Greece. Visitors are usually chasing down the history of Athens and save their beach experiences for the Greek Islands. But if you want to dip your toes in the sand and enjoy the crystal clear waters of the Aegean then there are several beaches in Athens that are clean and easy to get to via public transport. If you are touring Athens, you can even get to one of the beaches via a City Tour bus ride. So pack your swimsuit and sunscreen and head to the shores of Athens to take a dip, the waters fine.
Glyfada Beach
If you are looking to get away from the hustle and bustle of Athens city center then Glyfada Beach is the one of my favorite beaches in Athens for you to enjoy. It is easy to get Glyfada from Syntagma Square. You can buy a ticket online from City Sightseeing, and it will not only take you to the beach, but to all the tourist destinations as well. Tickets are good for 2 days, so it is a great deal if you want to visit the beach and also be a tourist. Check out our 48 hour Athens itinerary for some ideas on what to see. It is a very popular spot with the locals so be prepared for the crowds on summer weekends. There are lots of great restaurants in walking distance from Glyfada as well as a few shops if you are in need of a souvenir.
Loutsa Beach
This local favorite is located about 30km from the city center. This beach is usually very crowded, which is great if that's what you're looking for. The water at this beach is not quite as clear but it is clean. The views towards Evia are spectacular. It is in close proximity to the Athens Airport so you will spot the occasional plane landing near the beach. Cute cafes and with chairs and umbrellas line this beach. This is a great choice for families with small children as the water is VERY shallow. This is great in the early summer when the other beaches are still too cold to get in but not ideal in the dead of the hot summer in Athens and you want to cool off. To get to this beach get off at the Nomismatokopio metro station and hop on the 304 or 305 bus.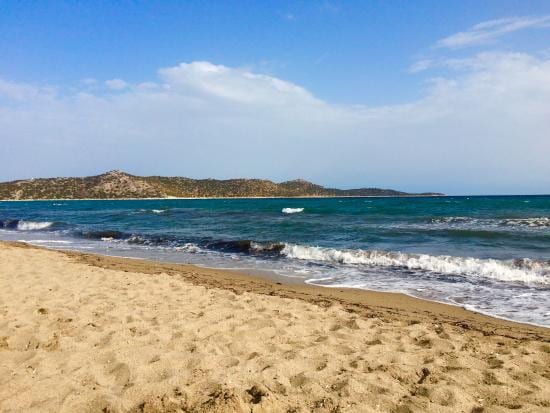 Schinias Beach
Schinias Beach is the best place for nature lovers. At 3km long, you will always be able to find a spot at this beach to sit and relax. The cafes and taverns are far enough apart that it does not feel obtrusive. You will have a little piece of paradise all to yourself. In the northern half of the beach you will find the pine forest lines Attica region . This beach is a little harder to get to by public transport but it is easy to rent a car or even hop in a taxi from Syntagma Square. Schinias Beach is another popular spot with the locals so you will want to try to visit during the week instead of the weekends, although the beach is large enough to accommodate any size crowd.
Beaches in Athens Tips
Some things to keep in mind when planning your trip to one of the beaches in Athens. They are very popular with locals and will often be packed on the weekends in the summer. You will also find vendors strolling through the beaches, they are not aggressive but they are there. Not all public beaches have facilities, you may have to patronize a nearby cafe to use their facilities. The water quality is not always the best, check it online before setting off for the beach. Just as with any beach, don't bring any valuables with you. May to September is the best time to visit the beaches in Athens for the most amazing experience.
Tags :
athens