Oregon Coast Road Trip Itinerary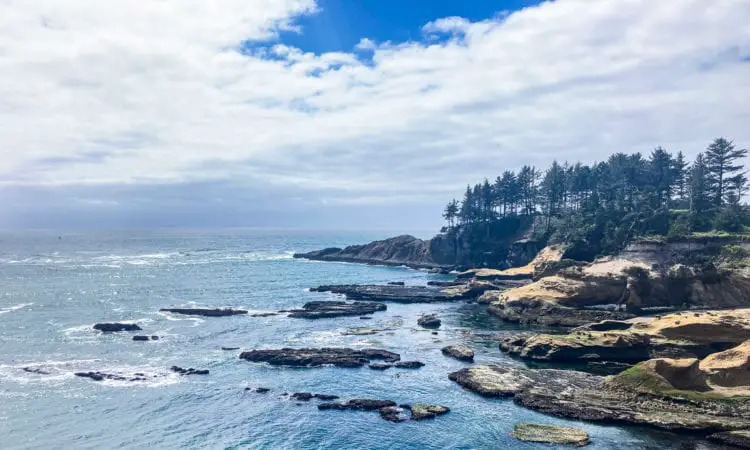 Grounded Life Travel is supported by its audience. When you purchase through links on our site, we may earn an affiliate commission.As an Amazon Associate I earn from qualifying purchases. List of everything we use in our travels.
If you are looking for a scenic road trip, look no further. This Oregon Coast Road Trip ranks at the very top of our list, with views unlike any we have seen before. My husband and I, along with another couple, adventured down the coast together, and we would do it again in a heartbeat. Get your bags packed, and let's go!
Things to Know Before You Go
I suggest starting your Oregon Coast Road Trip in the north and heading south down the coast. Of course, you can reach your starting point by car or you could fly to Portland and rent a car. Another option is flying to Seattle and catching a bit of the Washington coast on your way down to Oregon. We started out our road trip with no reservations or definite plans, only a list of must-sees and ideas. Alternatively, you could easily make reservations and plan daily destinations ahead of time if that is more your style.
In most of the state of Oregon, it is actually illegal to pump your own gas. Don't let that catch you by surprise. When you pull up to the pump, simply roll down your window and hand the attendant your form of payment. For me, this was a throwback to the days of being a little girl in the backseat and watching my dad speak with the gas attendant from the driver's seat.
Most of your Oregon Coast Road Trip will be spent on Highway 101. Keep an eye on the map, however, because there will be times when Highway 101 goes inland a bit and you will have the option to take a smaller road back out to the coast for an overlook or a scenic view.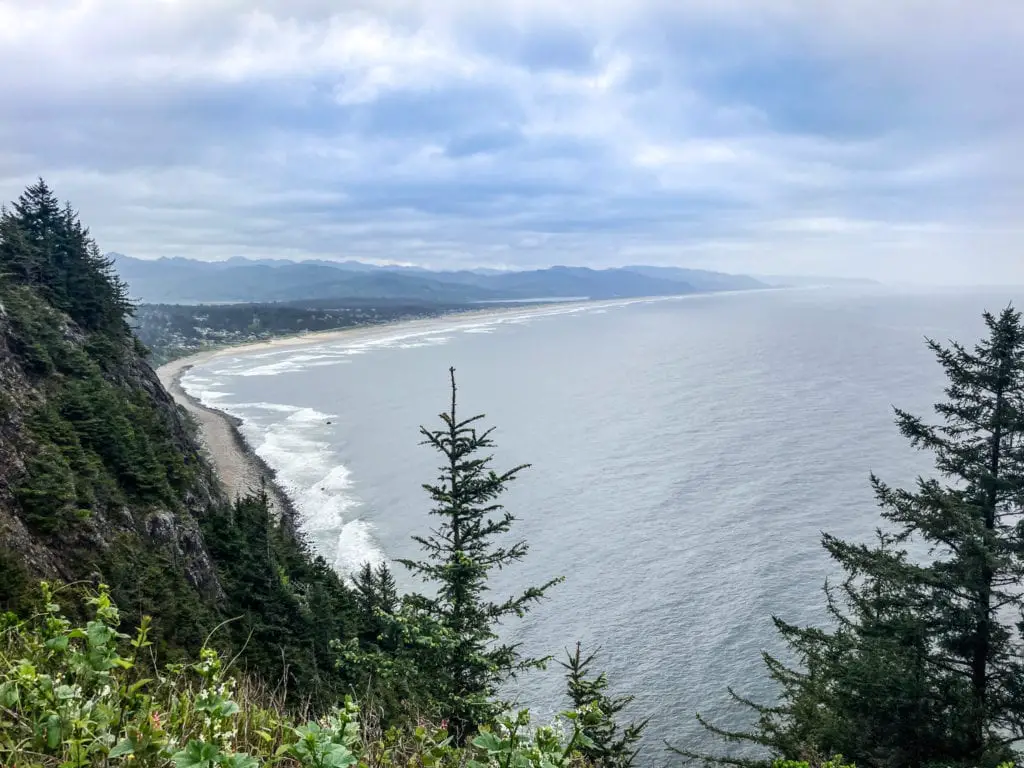 Astoria
This Oregon Coast Road Trip begins in Astoria, Oregon. We were in the state of Washington and came across the Columbia River on Highway 101. The Astoria-Megler Bridge is beautiful, and it provided a beautiful gateway for our road trip. Our first stop in Astoria was at Fort George Brewery for some wood-fire pizza. A friend who was following our trip on social media recommended it to us while we were en route, and it did not disappoint. The dining area is in the 2nd story with large windows. Another great food option in Astoria is Bowpicker Fish & Chips. This unique takeout boat (it truly is a boat!) gets rave reviews.
Our family loves movies. My husband, especially, is a huge movie buff, so no visit to Astoria would be complete without an attempt to see the Goonies house. The sign asked that no cars drive up the lane, but welcomed walkers. We snapped a photo and left a donation in the box. As we walked back to our car, we realized we could hear seals barking and went exploring to find them. We parked at the Lewis and Clark National Historical Park and found hundreds of seals sun bathing on the docks and making beautiful barking music. It was quite a sight.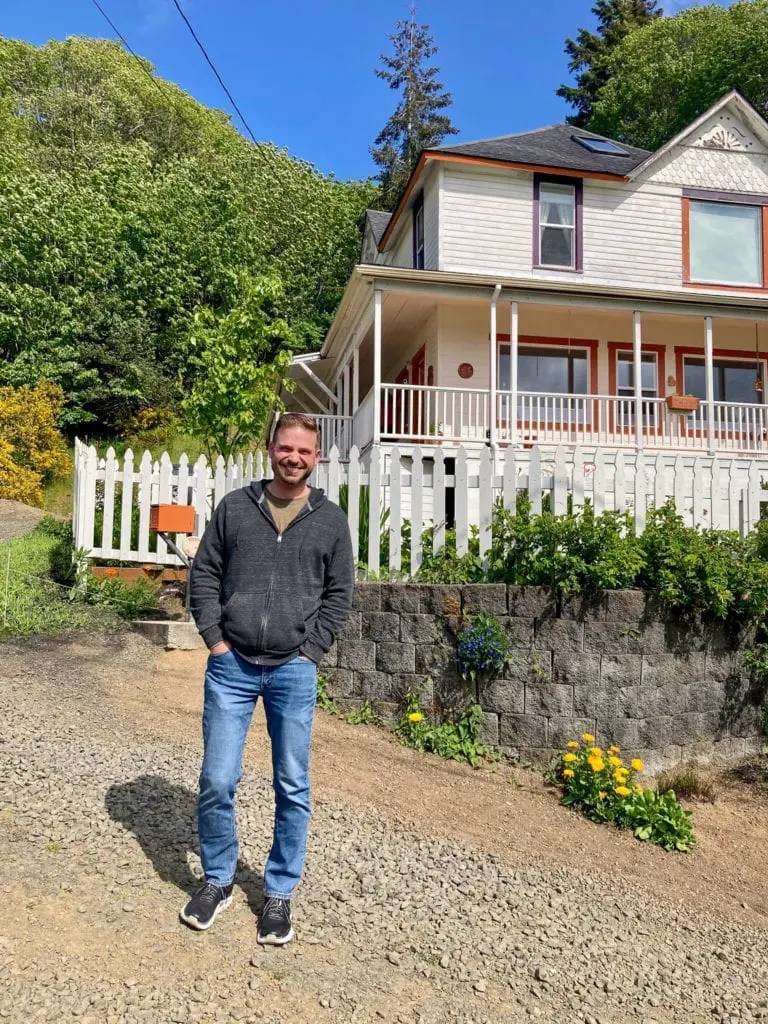 Seaside
After a late lunch and a few sites in Astoria, we got back on Highway 101 to continue our Oregon Coast Road Trip with Seaside as our next destination. There are numerous hotels and vacation rentals available in Seaside, as well as various shops and restaurants. We found oceanfront rooms with balconies and spent part of the afternoon simply enjoying the view. We skipped dinner, but I have heard that Doogers Seafood & Grill is a top choice of Seaside visitors. After an evening trip to Sea Star Gelato, we settled in to watch the sunset. Even though the clouds were in the way a little bit, it was still a gorgeous sky. The next morning, we walked to Bagels By the Sea to grab bagels and coffee for breakfast. I suggest trying out Pig N Pancake, an Oregon favorite, if you're looking for a sit down breakfast.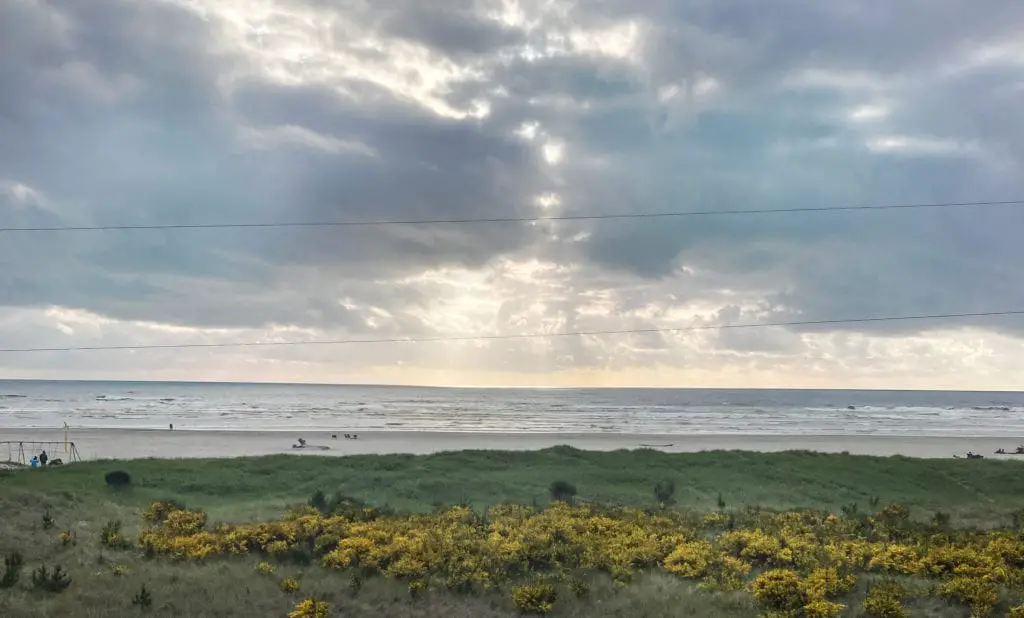 Cannon Beach
Upon arriving at Cannon Beach, we knew to be on the lookout for Haystock Rock. It was the first of many large rocks we would see on our Oregon Coast Road Trip. The rocks added such a different view of the ocean, with the waves hitting the rocks, then spraying and splashing. This is another location from the movie Goonies, so we pulled up the scene on our phone to watch it while standing at the rock.
We spent all of our time here walking the beach. However, there are several art galleries and The History Center and Museum to hit up while in Cannon Beach. Two restaurants I suggest here are The Wayfarer Restaurant & Lounge and Driftwood Restaurant & Lounge. Although it is not as plentiful as Seaside, you can find oceanfront lodging here.
Yachats
We shook the sand off of our feet at Cannon Beach and got back in the car. The next destination on our Oregon Coast Road Trip was Yachats. Along the way, we stopped for lunch at Tidal Raves Seafood Grill in Depoe Bay. Every seat in the restaurant has a spectacular view, and the food was excellent. We highly recommend stopping! We decided to make this a long driving day, and we wanted to arrive at Yachats well before sunset. So, we skipped a few towns along the way, choosing to view them from the car or from a quick stop at an overlook. You may want to check them out: Manzanita, Rockaway Beach, Garibaldi, Oceanside, Pacific City, Newport.
Yachats was my favorite stop on our Oregon Coast Road Trip. The combination of the rocks, the terrain, the water, and the sky was breathtaking. We stayed at Overleaf Lodge & Spa, a family owned resort where every balcony looks out onto the rocky ocean. Our friends even caught sight of a whale on an early morning walk along the path near our rooms. We got carry out from Outta Gas Pizza in town and savored every bite while watching the waves crash. Sunset that evening found us sitting on benches with the sea spray right in front of us.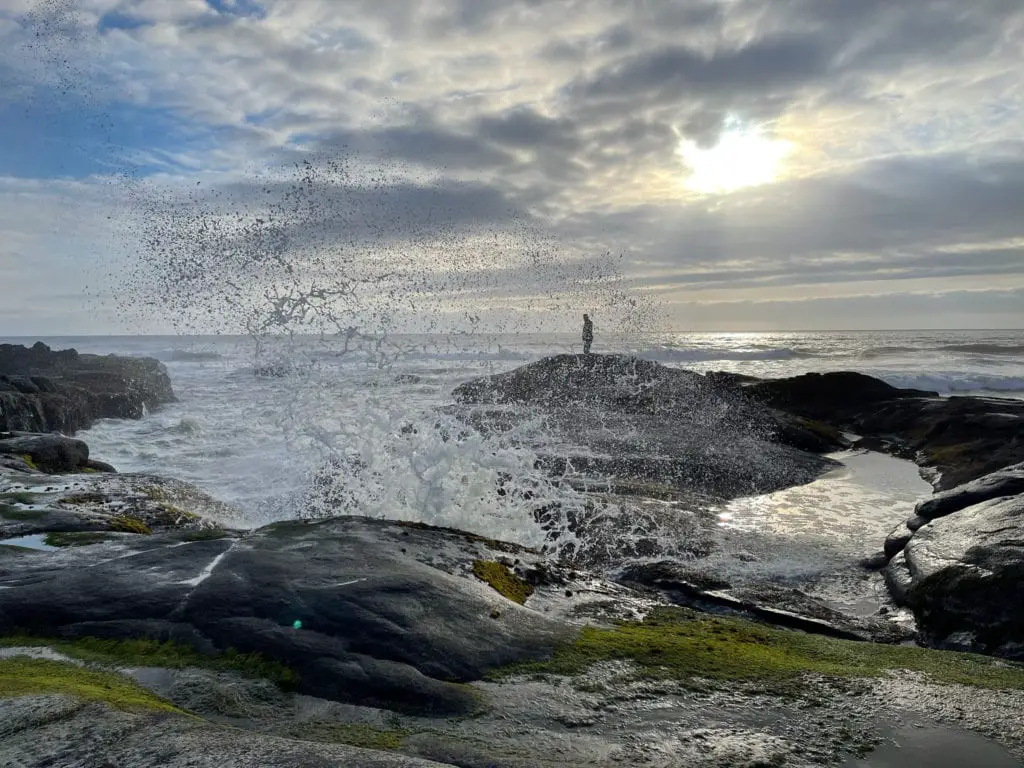 While we were reluctant to leave this beautiful spot, we packed up the car the next morning and carried on with our Oregon Coast Road Trip. Soon after leaving Yachats, we came upon an overlook for Devil's Churn. The view was magnificent, and the bonus was a small coffee stand right there beside the parking lot with the most adorable lady serving up lattes. Later in the drive, we stopped at a roadside stand for cherries and promptly ate them in the car, something we suggest for all Oregon Coast Road Trippers.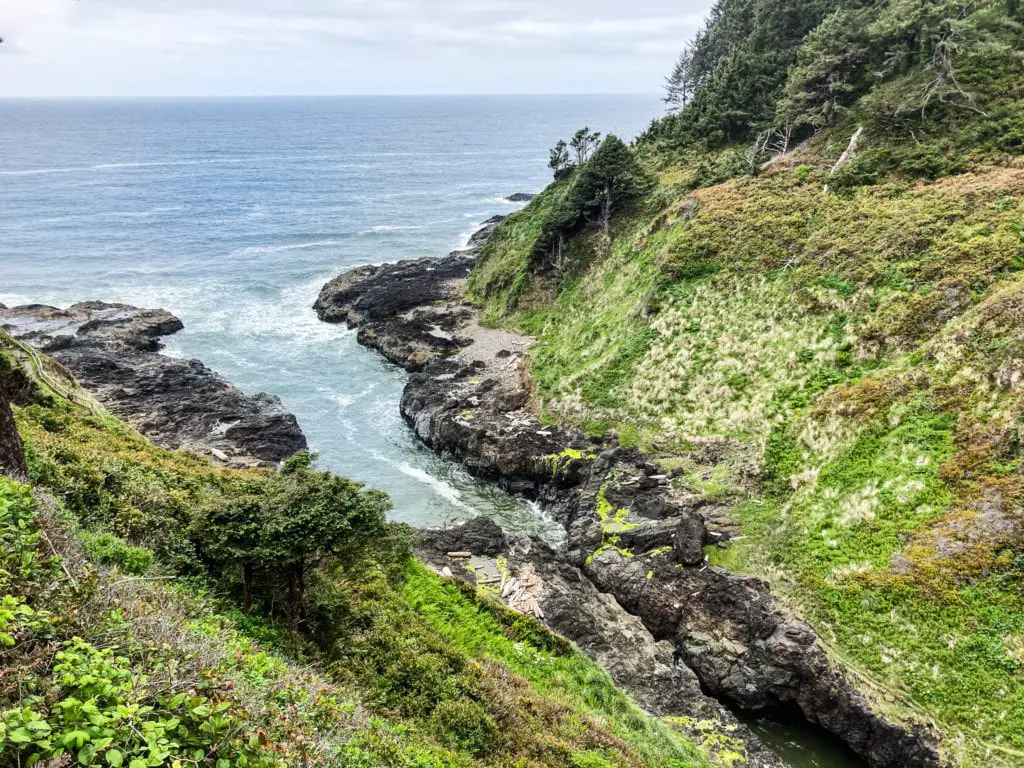 Florence
We arrived in Florence early in the day and browsed several shops on Bay Street. There are many restaurants along that street with quaint outdoor seating, but we headed over to the docks of the Suislaw River with plans to sit down and eat at International C-Food Market. While I'm certain our meal there would have been wonderful, we chanced upon a beautiful surprise at Novelli's Crab and Seafood (Floating Metal Building). We would have passed it right by, but some sweet college girls told us they actually make the hour drive from Eugene just to eat there and then drive back. They were not wrong. Their famous crab chowder was incredibly tasty, and we recommend ordering the garlic bread to go with it.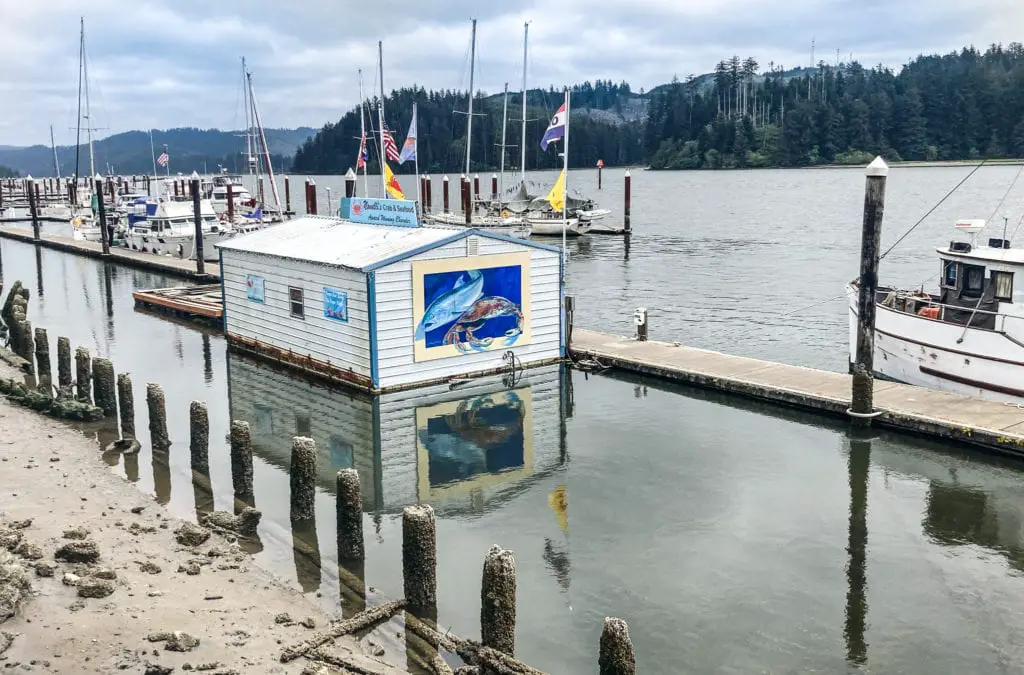 While we had tentative plans to ride a dune buggy on the dunes in Florence, they were further cemented when a barista along the way on our Oregon Coast Road Trip told us it was something we simply must do. We chose Torex ATV Rentals because it was only a short ride in the ATV out to the dunes, whereas other places required a bus ride. Reservations are not necessary, but they could be helpful if the timing is important to you. While I was much more apprehensive than my husband about riding up the dunes (ok, he wasn't apprehensive at all, and I was screaming out loud), he convinced me to give it a good try, and I was glad I did. We found the staff to be very professional and helpful.
We enjoyed a great dinner at SharkBites Seafood Cafe before spending the night in Coos Bay. The next day, we made a quick stop at Gold Beach, a beautiful secluded spot. We all agreed we could have thrown a blanket on the sand and read our books here all day, but we opted to continue south down Highway 101.
Brookings
The last stop on our Oregon Coast Road Trip was Brookings. We had lunch at the Beachfront Bistro and then set our sights on the Redwoods. The Redwoods are accessible on the Oregon side of the Oregon/California border by two main routes near Brookings, both of which are easy hiking: the Chetco Redwoods Loop Hike (2.6 miles) and the Oregon Redwoods Loop Hike (1.9 miles).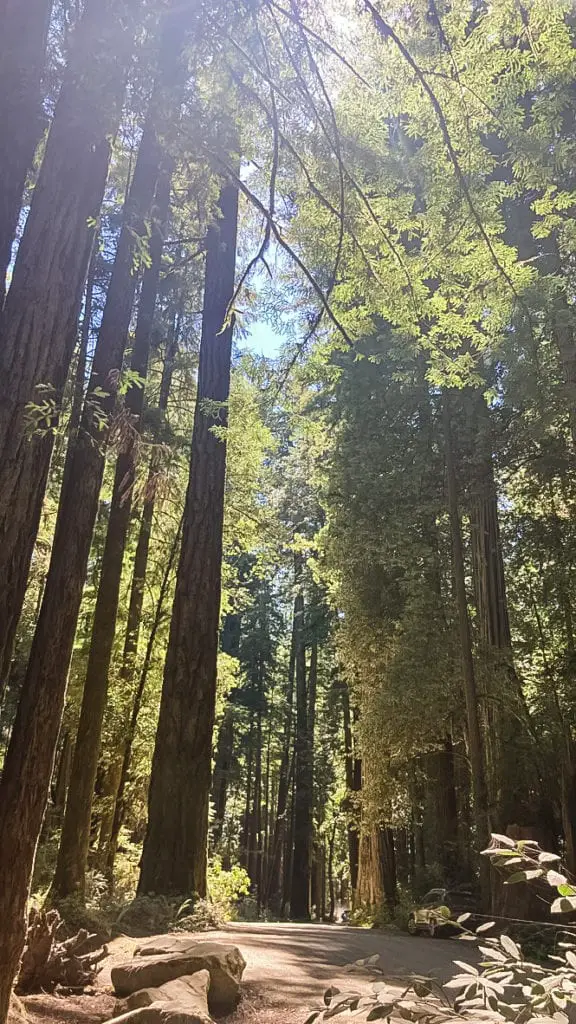 Tags :
road trip