Road To Hana Itinerary: Everything You Need To Know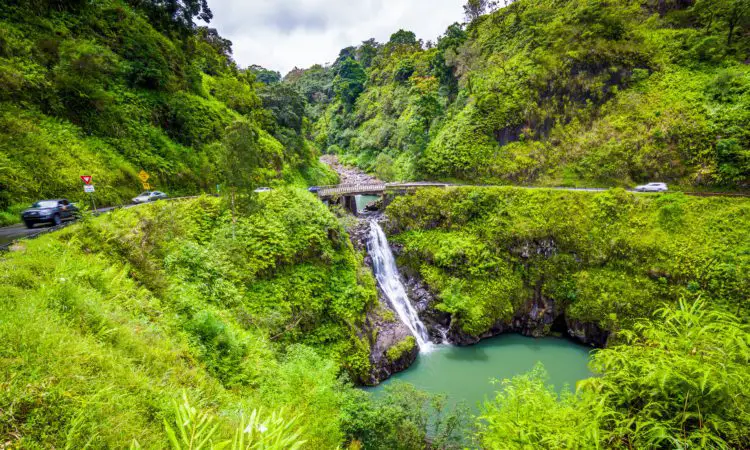 Grounded Life Travel is supported by its audience. When you purchase through links on our site, we may earn an affiliate commission.As an Amazon Associate I earn from qualifying purchases. List of everything we use in our travels.
The famous Road to Hana is a must-do when visiting Maui. The drive originates in Kahului and follows the eastern coast. Beautiful views, waterfalls, fresh banana bread, black sand beaches, and incredible photo opportunities are just some of the things that await you on this Road to Hana Itinerary.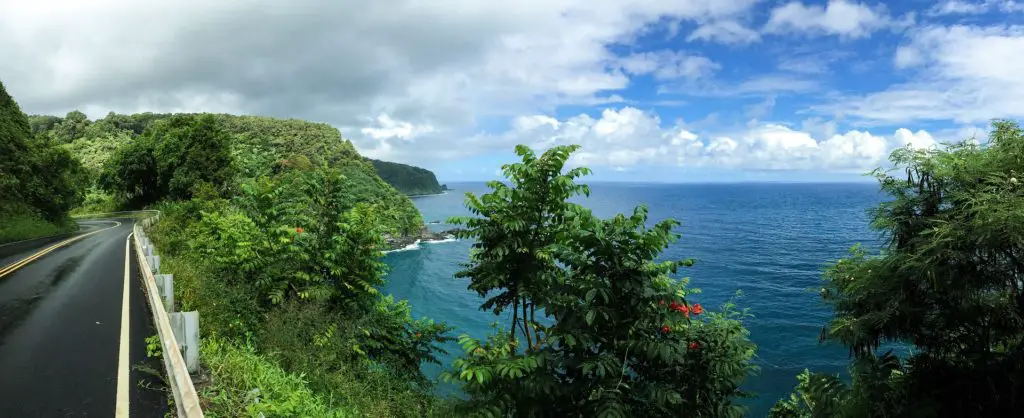 How Long Should I Plan For The Road To Hana?
The Road to Hana itinerary can be completed in a couple of hours if you don't stop, but who would want to do that? I recommend allowing an entire day for the drive to Hana and back. Another idea is to drive TO Hana in one day, stopping as much as you want, then spend the night in Hana and return the next day, stopping at places you skipped the day before. No matter how you choose to order your time for the Road to Hana, I highly suggest leaving early in the morning to begin the trip. Leaving at 7:00 or 7:30 will help you beat the crowd for most of the day.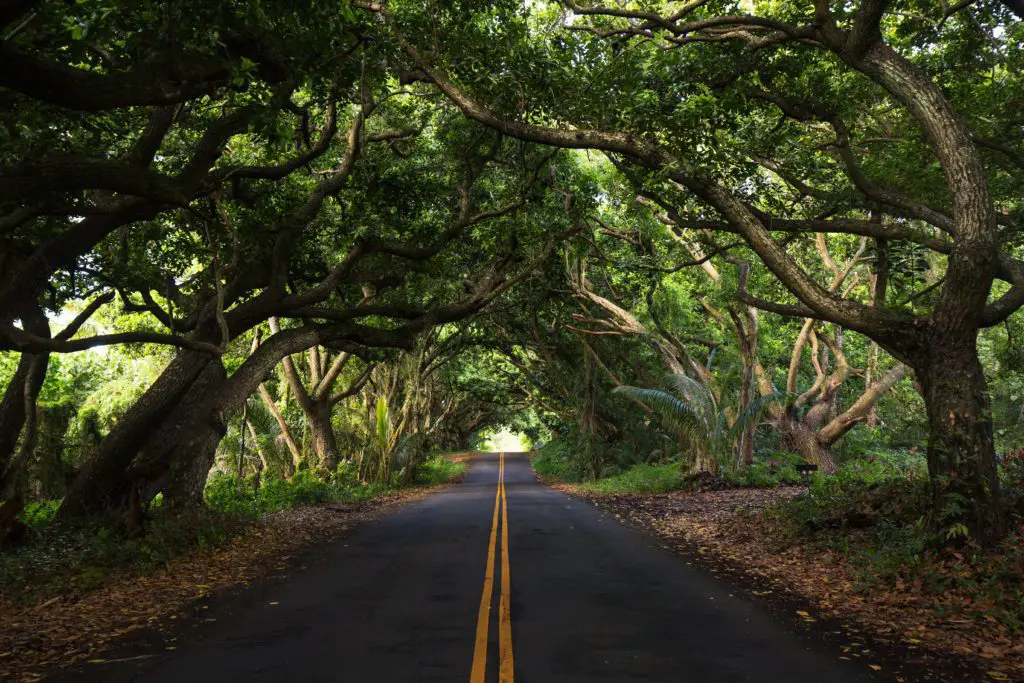 Can I Do The Road To Hana In One Day?
You can definitely complete this Road to Hana itinerary in one day. Some visitors choose to continue past Hana and take the "back side" of the Road to Hana for the return trip. Others prefer to return on the same road, due to the back side being partially unpaved and prone to mudslides. In this Road to Hana itinerary, I will take you just a little past Hana for a few more sites and then double back on the same road.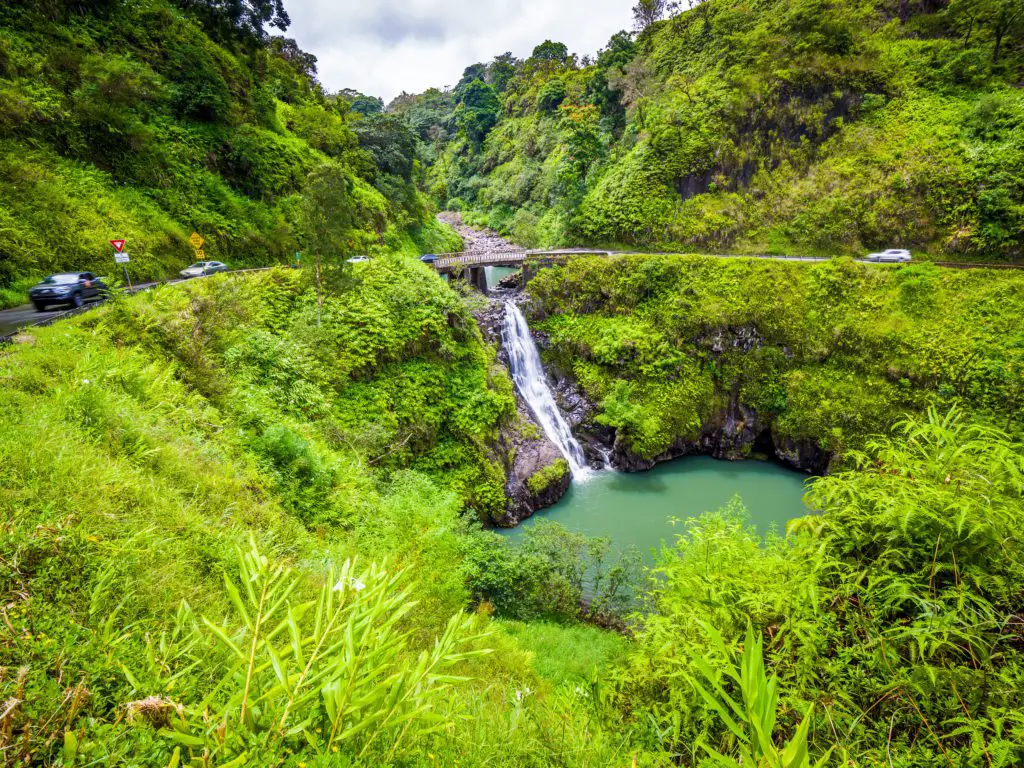 Is Driving The Road To Hana Worth It?
In a word…YES!!! The drive itself provides such gorgeous scenery, and, if you are willing to get out and hike a bit, you will see even more! While the roads might call for a more experienced driver, it is a safe drive, as long as you pay attention to the hairpin curves and one-lane bridges.
Where Should We Stop Along The Road To Hana?
There are so many possible stopping points on the Road to Hana that I can't list them all. I'm listing some highlights for this itinerary, and I will list them in order from Kahului to Hana. Of course, you could save some of them for your return trip if you choose to double back on the same road. Just a reminder, you will likely not have access to Google maps or other maps on your phone. I suggest downloading any information you want readily available or using paper maps. Alternatively, you could use an app such as the Shaka Guide which will give you a guided driving tour with loads of information. Most of these work offline, but be sure to check that ahead of time for the Road to Hana Itinerary.
Pa'ia
Pai'a is a surfer town where you'll want to make your first stop. Visit Pa'ia Bay Coffee to join the locals for breakfast and caffeine for the day ahead. You might want to pick up some snacks at Mana Foods. I highly suggest filling up your gas tank here in Pa'ia, as you will not have the opportunity later in the trip. If you want to spend a little time here, head to the beach, but just a warning…you may come across nude beachgoers at the Pa'ia Secret Beach.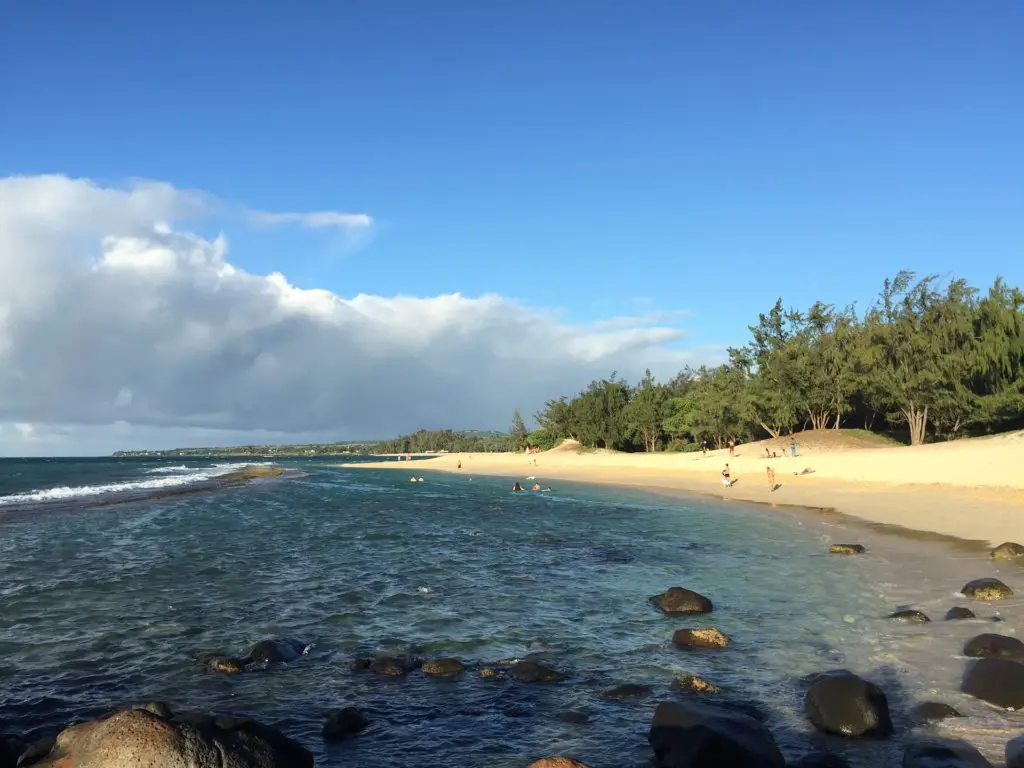 Ho'okipa Beach Park
Soon after Paia, stop off at the Ho'okipa beach park where you can typically see surfers from the lookout. Grab your camera and take a few shots before getting back in the car.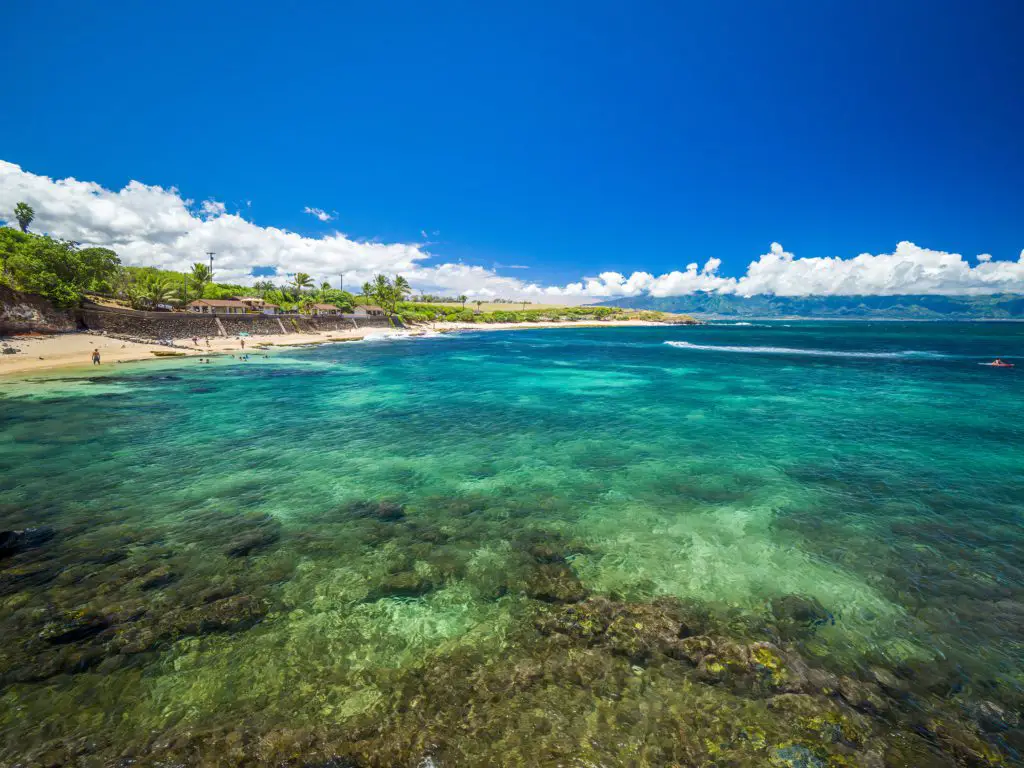 Twin Falls
This is the first chance you will have on the Road to Hana to see waterfalls. Opt for the first falls you come to, or go a little farther to the second one. Wear your swimsuit and bring a towel if you want to swim! Hit up the smoothie stand while you are there.
Garden of Eden Arboretum
While there is a charge per person here, it will be worth it for the flowers, animals, and scenery. Allow a little extra time here; perhaps you could even save it for your return trip from Hana.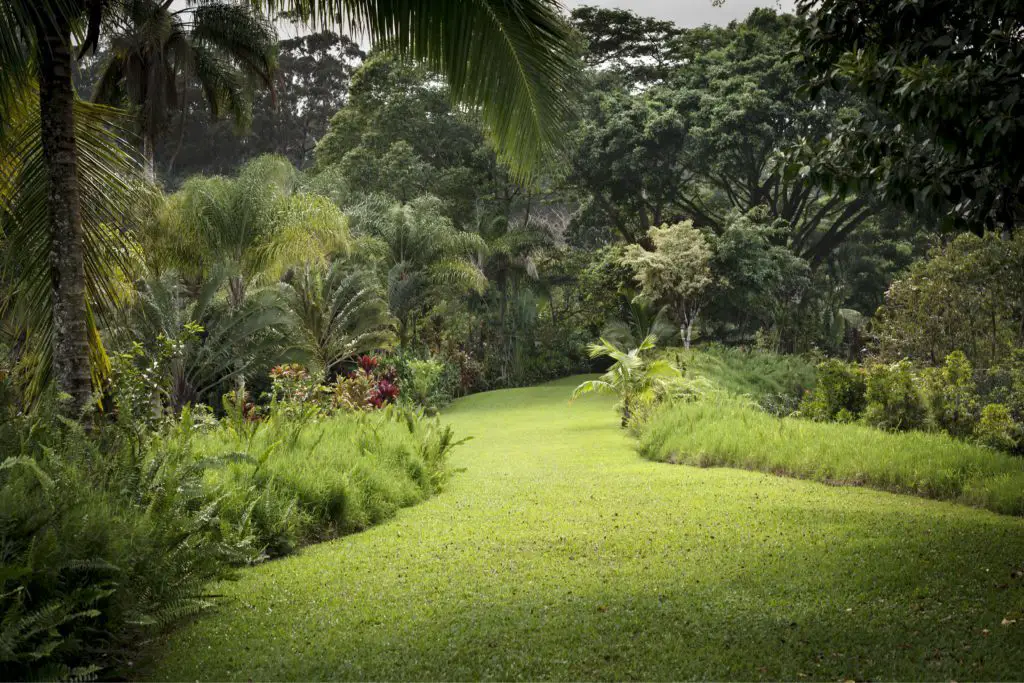 Honomanu Bay
This is a lesser known stop. If you have four wheel drive, you can chance driving the road to find this beautiful hidden beach. Otherwise, you might want to walk in instead.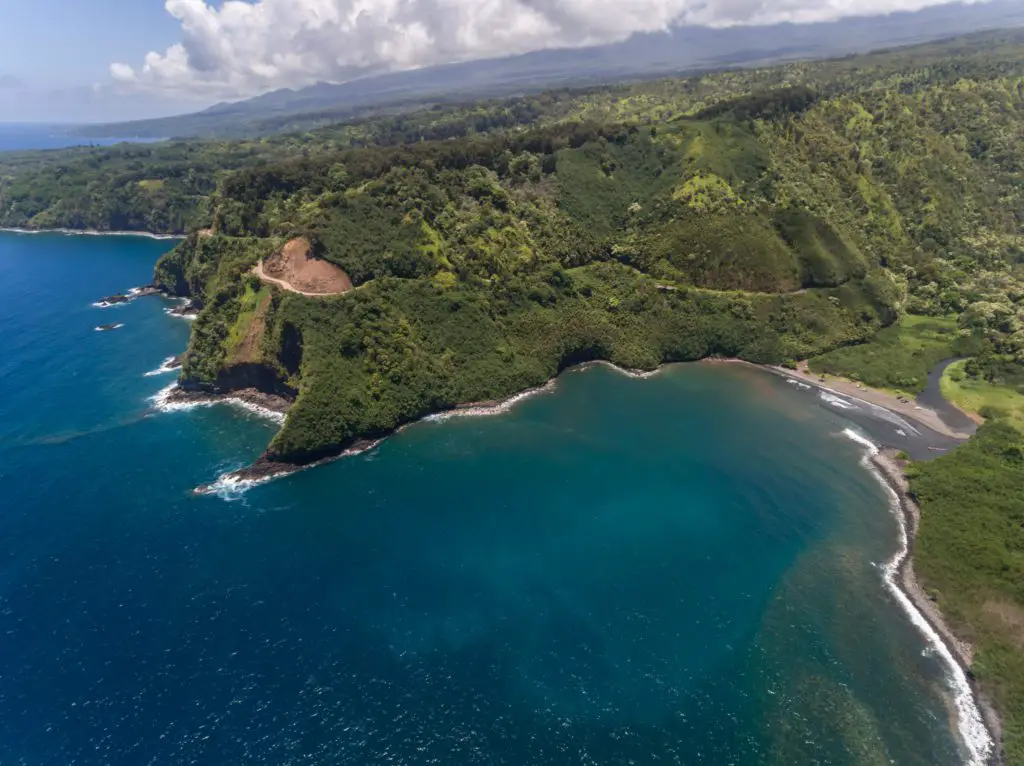 Halfway to Hana Stand
Many visitors claim this is where you will find the very best fresh baked banana bread (from locally grown bananas!) on the Road to Hana. However, if you miss it here, you can find it at many stops along the way. Plenty of other items are on the menu here as well.
Upper Waikini Falls
This is one of the most popular stops to view three waterfalls. Parking is not the best, but you should be able to find a spot to park quickly and at least take a photo.
Nahiku Marketplace
If your breakfast is wearing off, make a stop here to stretch your legs and grab some local food. You can even do a little shopping at the small gift shop.
Hana Lava Tube
This is the largest and most easily accessible lava tube in Maui, and it is worth the stop. There is a fee per person to get in, and you will want to wear shoes with a good grip, as it can get slippery.
Wai'anapanapa State Park
You may want to allow some extra time for this stop. The hiking trails will take you to some incredible spots. You will not want to miss Pai'iloa Beach, with turquoise water and black sand. Be careful if you get in the water, as conditions can get rough and there is no lifeguard.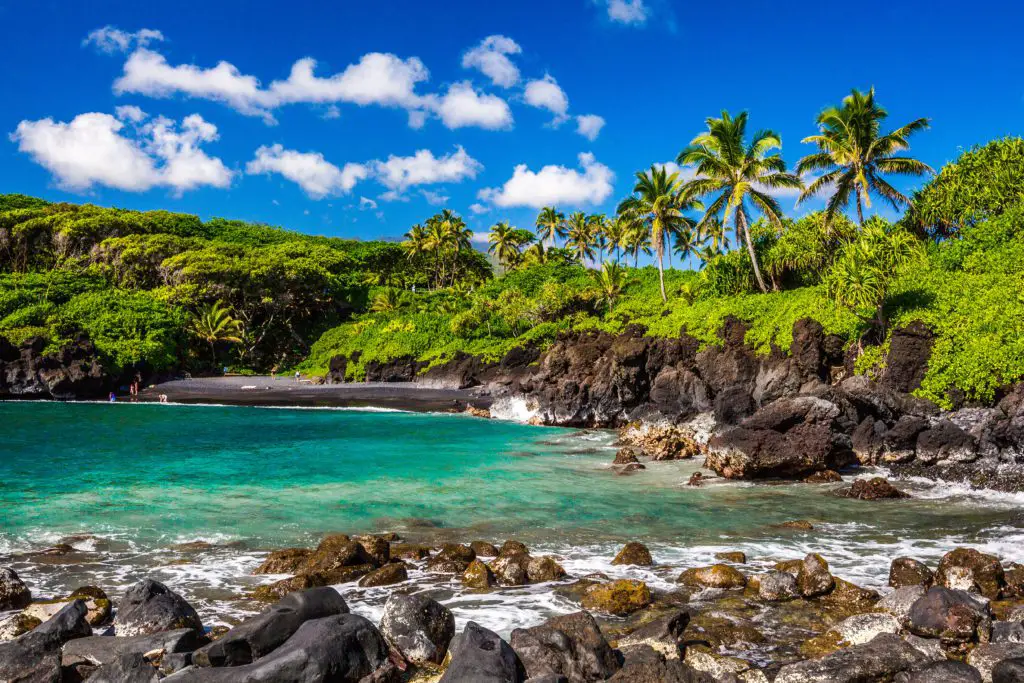 Hana
The town of Hana, while the obvious destination of this road trip, is seen by some visitors as a bit anticlimactic. However, if you look a little bit closer, there is plenty to see and do in this quiet town, not the least of which being waterfalls and beaches. I recommend an overnight oceanfront stay. If you are a fan of Thai food, don't miss the food truck in town.
Ohe'o Gulch
Before turning around to double back and finish up the Road to Hana Itinerary, go a little farther to Ohe'o Gulch in Haleakala National Park. This is also known as the Seven Sacred Pools or the Kipahulu coastal area. Check before going, as it is sometimes closed and can be unsafe at certain water levels.