Nessun Dorma Pesto Experience Review: Cinque Terre Best Things To Do
Grounded Life Travel is supported by its audience. When you purchase through links on our site, we may earn an affiliate commission.As an Amazon Associate I earn from qualifying purchases. List of everything we use in our travels.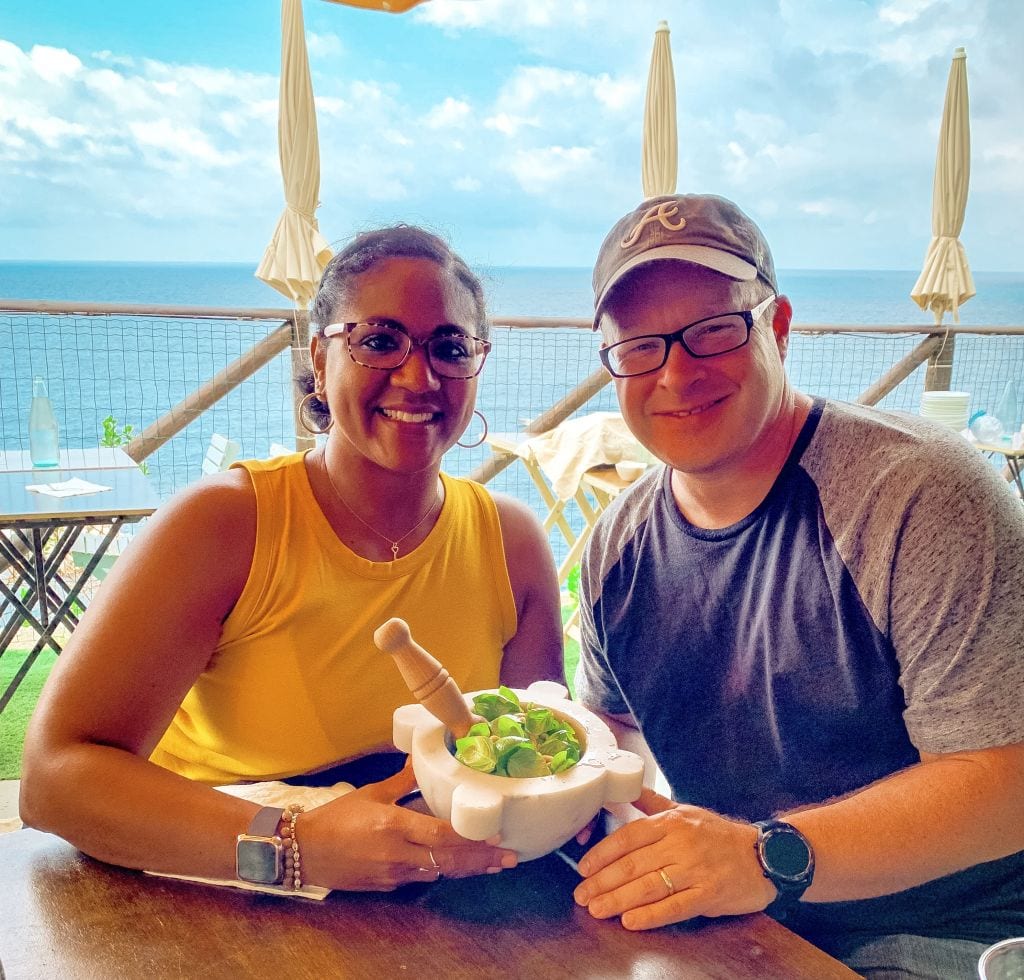 Nessun Dorma Pesto Experience Review
I wanted to give you our experience with a Nessun Dorma Pesto Experience review, beacause it was one of our favorite things in we did in Cinque Terre. Nessun Dorma is the hottest restaurant on Manarola, Cinque Terre. People line up an hour before it opens to get a table when they open. They do not take reservations, it's first come first in, which can make it difficult to get a cherished spot with a great view. It became popular via Instagram pics. If you have been on the gram you have seen the pics of the view from this fabulous place.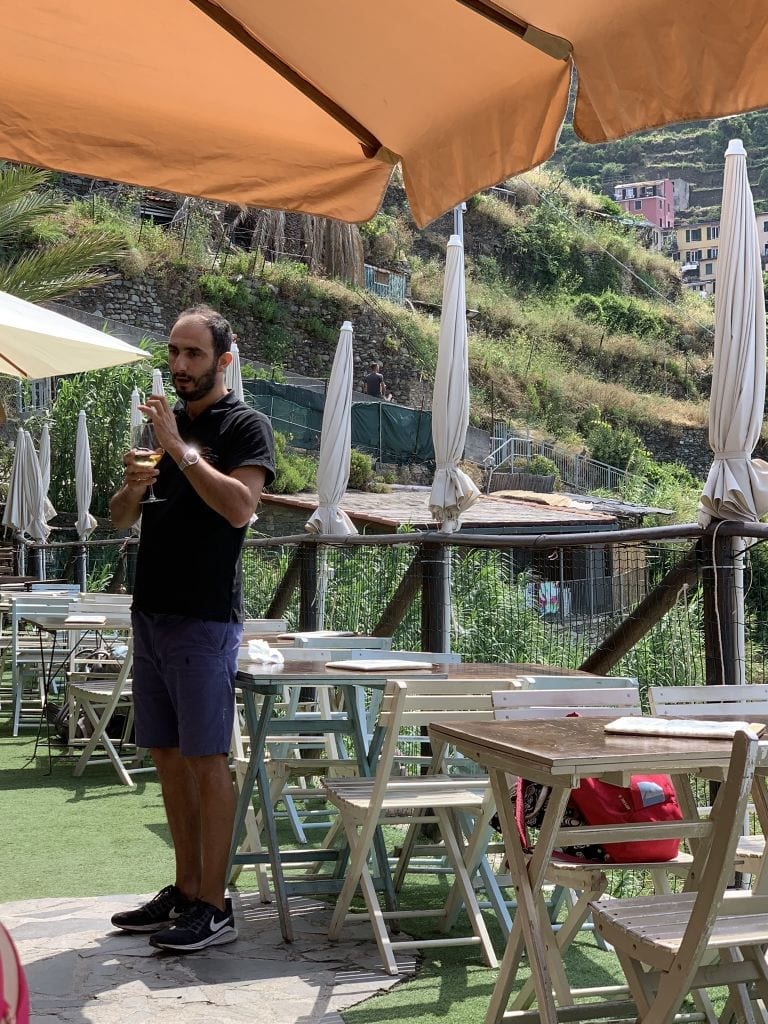 History
The owner Simone won this property in a local contest. The mayor held a contest to see if anyone could do something with this lovely little piece of property perched on a ledge with an incredible view of the town. You would think hundreds would flock to enter this contest, only 5 people entered. Simone won the property and opened up his restaurant. He is very proud of what he has accomplished with this prize. When he opened the doors it was just him, his wife and his mother working there. He now has about 15 employees as he and his family continue to pour into it. 
The Class
I had taken a wine tour with a local wine maker and it was a glorious experience to see this through the locals eyes. This tour was so personal, I loved it. I was not expecting the same of my experience at Nessun Dorma. I though maybe it would be less personal due to it's popularity. I was wrong! The owner, Simone, came out and introduced himself, he taught us the entire time. Simone even came around and gave us the ingredients himself. He shared about his passion for making pesto the right way! The entire experience was remarkable.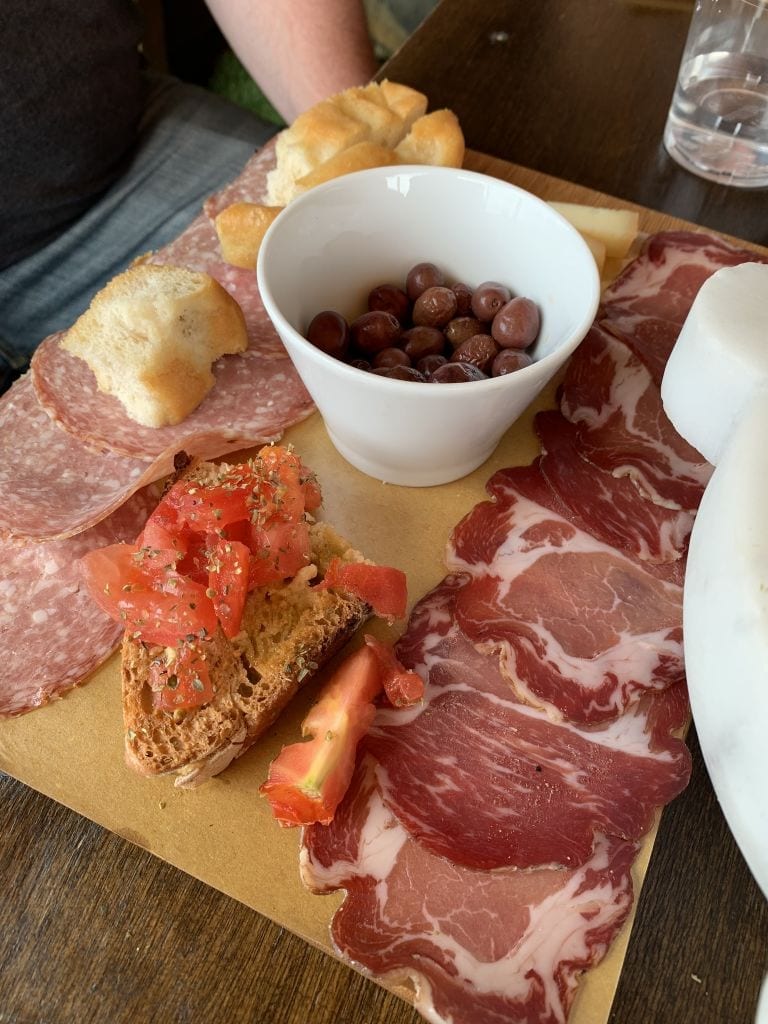 Why Take The Class
You don't have to be a pesto lover to take the class. It's fun to learn to cook something in a different culture. Simone shared some tips for making pesto on our own with less quality ingredients. The biggest perk of taking the class is that you get to stay and eat in the restaurant after the class. While the line to get into the restaurant builds up, you are enjoying your fresh made pesto and a nice charcuterie board and some delicious local wine, all included in the price of the pesto class.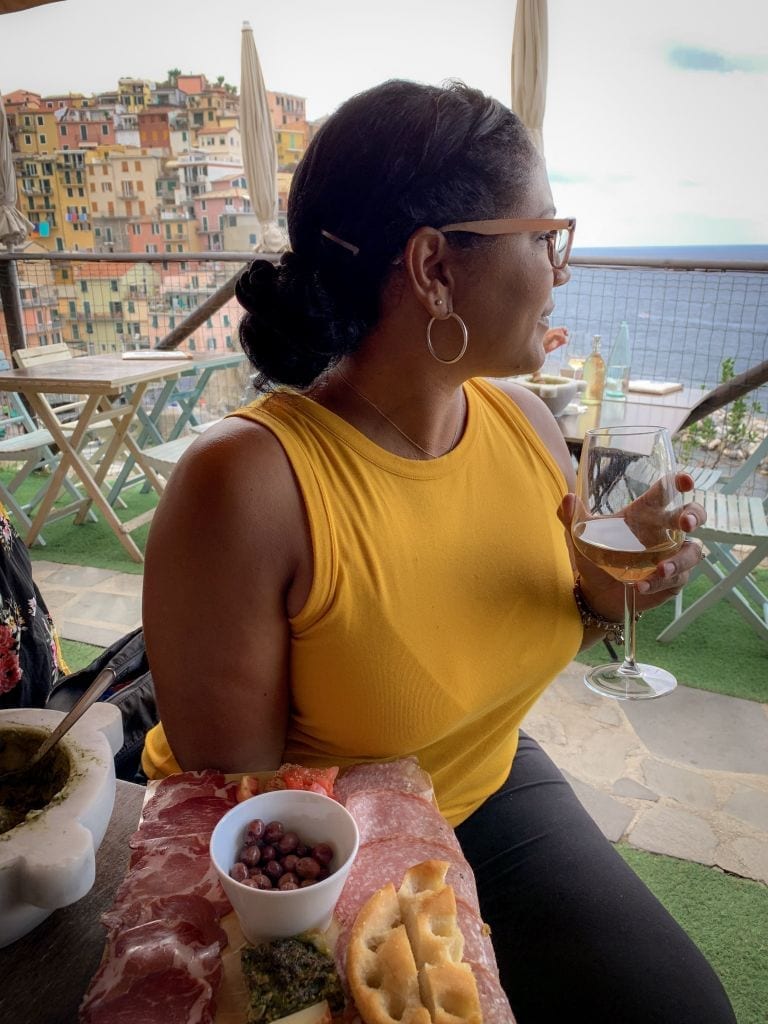 Review
I LOVED this experience. As I mentioned, I was very surprised to see the owner out there teaching the class himself and coming around and giving out the ingredients to make sure your experience is good. I highly recommend the Nessun Dorma Pesto Experience. It was very nice that we had great weather for our class, as that can sometimes be a factor. You can book this tour directly through AirBnb Experiences here. You might also be interested in seeing where we stayed in Cinque Terre through AirBnb here.
Tags :
airbnb
airbnb experience
cinque terre
italy
manarola
nessun dorma
nessun dorma cinque terre
pesto
pesto experience