Is Amtrak Safe To Ride? What You Need To Know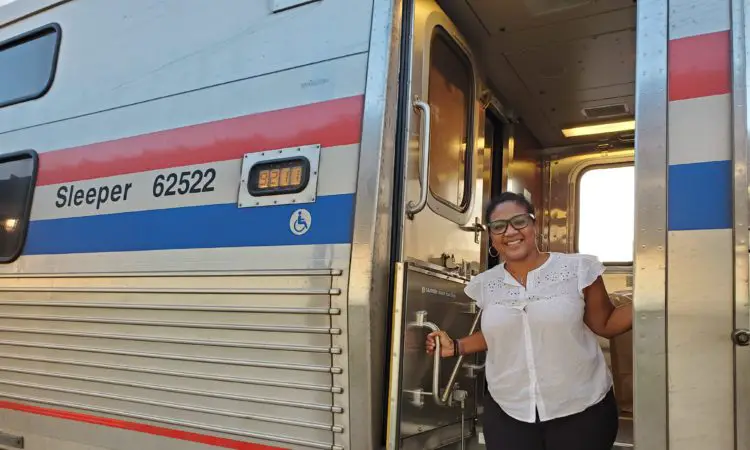 Grounded Life Travel is supported by its audience. When you purchase through links on our site, we may earn an affiliate commission.As an Amazon Associate I earn from qualifying purchases. List of everything we use in our travels.
Ridership on Amtrak is increasing and more and more people want to know, is Amtrak safe to ride? There are lots of questions about security before you board and after you are on the train. We will answer all of these questions for you today. Amtrak takes many precautions to make your journey a safe one.
Does Amtrak Have Security?
Most people don't realize that Amtrak has it's own police force. You can spot them on most train platforms with their K-9 dogs. Often you do not see them but they are there. There are also plain clothed officers on board the trains. If any issues arise, Amtrak staff is quick to act. If they need to remove a passenger from the train, they will do so. You will always be able to quickly find Amtrak staff on the train. They do a good job walking through the train to be sure all is well and if anyone should need them.
Traveling Alone On Amtrak
Those traveling alone on Amtrak are very concerned about safety on the trains, especially solo female travelers. There are a few precautions you can take to ensure a safe and easy journey. Be sure not to pack too much. It is hard to keep up with lots of bags while you are on the train. There is a luggage rack in each car but you may not have a seat near it to keep track of it. There is some storage above the seats as well as some storage under the seat in front of you. For best practice, keep your valuables with you at all times. If at any time you feel unsafe, let an Amtrak employee know as soon as possible.
How To Stay Safe On Amtrak?
There are a few things you can do ensure you have a safe trip on Amtrak. You will want to arrive about 30 minutes early to the train station. Depending on your journey, you may or may not have an assigned seat. If this is a concern, let the gate agent know your concern and they will do their best to accommodate you. If you have bags to check, do so at this time. It will be better to not have lots of bags to keep track of. If you are traveling alone, be sure to have a bag with your valuables to keep on you at all times.
Is Amtrak Safe To Ride?
Unlike air travel, train travel is a bit different. There is no TSA or other security to go through before boarding the train. But rest assured that Amtrak is keeping track of everyone traveling by train. Amtrak Police as well as Amtrak staff is there to help you should you have any issues on the trains. If any issues come up, Amtrak staff is quick to take care of it. If a passenger has been a problem, the staff is quick to remove them from the train at the next stop. Take the usual precautions you would take when traveling but trust that Amtrak is doing all it can to keep you safe.