Guide To Bringing Pets On Amtrak Trains
Grounded Life Travel is supported by its audience. When you purchase through links on our site, we may earn an affiliate commission.As an Amazon Associate I earn from qualifying purchases. List of everything we use in our travels.
Many passengers love to bring their pets on Amtrak. Dogs and cats are allowed to travel on Amtrak trains if they are under 20 pounds, including the weight of the pet carrier. Pets are welcome on trips up to 7 hours on most routes, except, the Auto Train, Keystone Service, Pennsylvanian, San Joaquins, Capitol Corridor Pacific Surfliner and Thruway Connecting Services.
Reservations for pets on Amtrak are limited to 7 hour trips, so this is not a way to transport your pet across the country.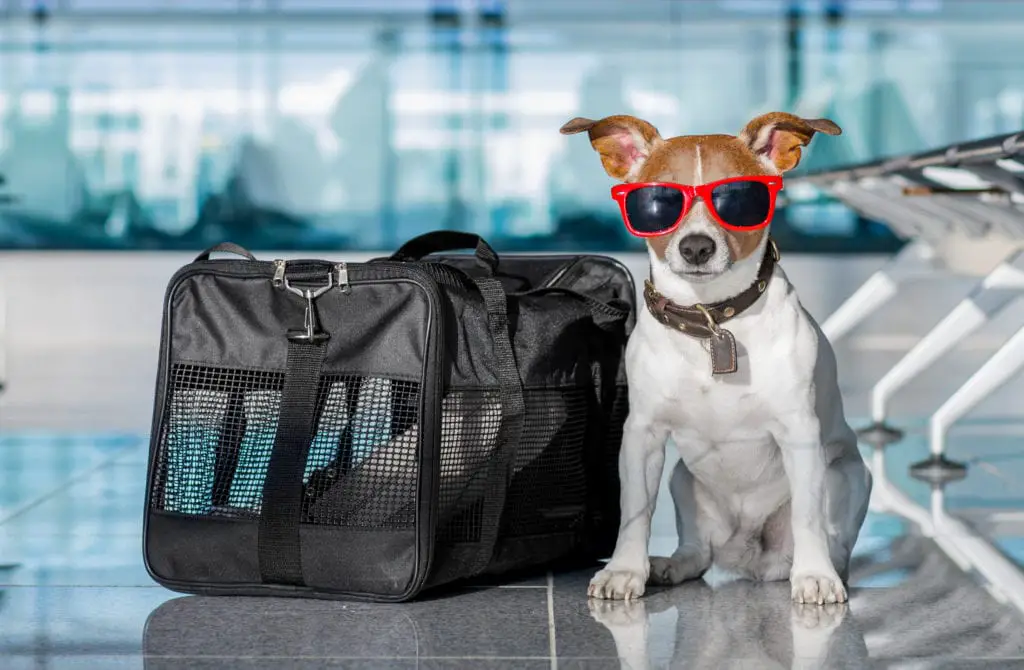 Cost of Traveling With A Pet On Amtrak
The cost of traveling with a pet on Amtrak is $26 or you could use 800 Amtrak Guest Reward points. If you haven't already signed up for Amtrak Guest Rewards, it is highly recommended as you'll earn free travel and be the first to know about sales. Signup is free on the Amtrak website.
Pet Carriers
Pet owners must provide a hard or soft sided leak proof pet carrier. This carrier must be well ventilated and the total weight of the pet and carrier cannot exceed 20 pounds. The maximum size of this pet carrier is 19″ long x 14″ wide x 10.5″ high. Amtrak states that your pet must be able to comfortably lie down or sit in the carrier without touching the sides, so big pets are somewhat restricted from riding on the train. The pet carrier will count as one of your carry on bags.
Amtrak Pet Reservations
Booking tickets for your pets on Amtrak early is important as only 5 pets are allowed per Amtrak train. Only 1 pet is allowed per passenger. Service animals do not count towards the total. Pets are only allowed in coach class and Acela Business class, so you'll need to book a ticket in one of those classes. Pets are not allowed to be kept in sleeper cars or brought to the dining car.
Paperwork For Your Pet
You'll be asked to sign a pet release and indemnification agreement before you are able to bring your pet with you on the trip.
Pet Guidelines
Your pet must remain with you and also inside the carrier at all times. If your pet cannot make a the trip without getting out of the carrier, this is not a good option for them. The pet carrier with your pet will be placed under your seat. Your pet must be at least 8 weeks old, and harmless to other passengers as well as non disruptive.
To book your tickets with a pet you can call 1-800-USA-RAIL.
Tags :
Amtrak
Pets