Grand Tetons National Park In March
Grand Tetons National Park Mountains
Grounded Life Travel is supported by its audience. When you purchase through links on our site, we may earn an affiliate commission.As an Amazon Associate I earn from qualifying purchases. List of everything we use in our travels.
Grand Tetons National Park in March is a magical winter wonderland.
While much of the country is beginning to see the longer days and incrementally warmer weather result in the emergence of new life, Grand Tetons National Park is smack dab in the middle of winter.
But that's not such a bad thing. Grand Teton National Park is beautiful in the winter time. There are all sorts of activities that you can do that you can't do in the warmer months.
When visiting Grand Tetons National Park in March, crowds are non-existent and you can get some snow skiing in at the world famous Jackson Hole Ski Resort, or drive over the mountain to the other side and try Grand Targhee Resort. This vacation will be jammed packed with adventure and beauty, whatever you decide to do.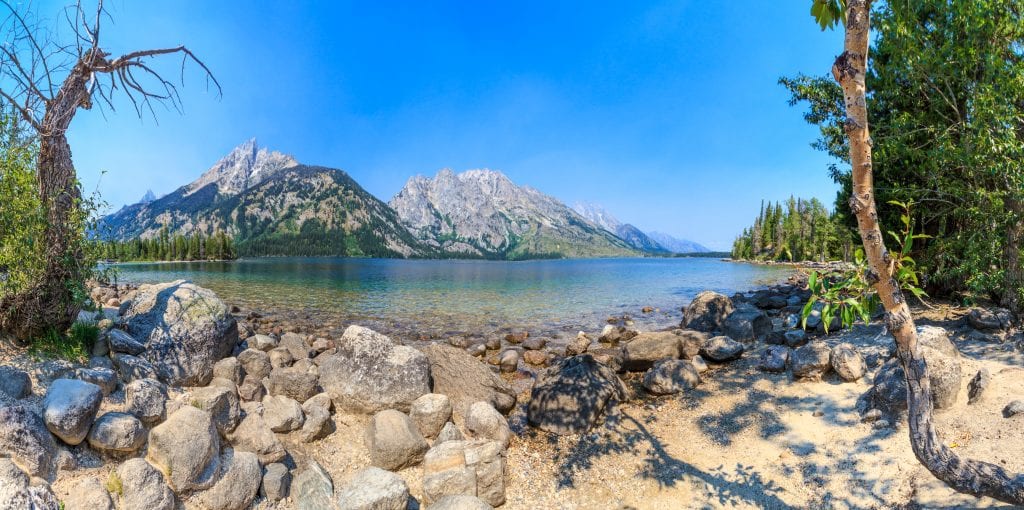 Is March a good time to visit Jackson Hole, Wyoming?
Jackson, Wyoming is the home of Grand Teton National Park. This is most likely where you'll be staying when you visit. It is a picturesque ski town, home to Jackson Hole Resort. Jackson has all the various niceties required when one is vacationing. It is the perfect base for exploring the park during the day and has the night life you might require while on holiday.
If you are looking for a warm sunny location, this is not it. Jackson, Wyoming gets 77 inches of snow per year, and this is the in town average. Additionally, the ski slopes and in the valley of the park, snow totals get higher than 150 inches a year. Much of this still falls in March. Therefore, consider this vacation a winter vacation and your expectations will be set correctly.
It's also still cold. But, it's not the deep freezer, frost bite cold that is so prevalent earlier in the season. You know, the kind that takes all afternoon by the fire to warm up from? Temperatures in March start to moderate in March and can even get into the low forties in the hottest part of the day. When you are sight seeing this can be almost pleasant. You better get to a fireplace though by sundown because temps are most likely to drop into the teens at night.
Therefore, if you have proper expectations and you are prepared for a winter vacation in the mountains, this will be the trip of a lifetime. March is the perfect time to visit!
Can you drive into Grand Teton in the winter?
The the answer to this question is yes and no. The park is 310,000 acres. With an average snowfall of 150-175 inches a year. It is impossible to keep all of the roads plowed in the park. The main park road from the Moran Entrance Station will be plowed all winter long making it possible to reach 16 miles north of Colter Bay Village. There's still a lot you can see on this stretch.
Highway US 89/191 and Highway US 26/287 will be constantly plowed, but there is always a chance of a pop up storm that can hinder visibility or make the roads impassible. For this reason it is essential to have the right vehicle when visiting the park. Make sure you rent a vehicle that will perform well in the weather conditions that can be present in the winter.
Alternatively, you can book a tour and leave the worries of driving to someone else. There are amazing tours that will take you into the park and show you wildlife and beauty that will blow your mind. All you have to do is sit back and relax.
Take a tour of the famous Elk Refuge where thousands of elk converge every year to breed and socialize. Take a snow coach tour and spot wolves, bison, pronghorn and eagles from your heated seat. You can also take a snowmobile tour of areas that are inaccessible in the winter time and experience the peace and quiet of the muffled snow in winter.
Although you can see plenty of wildlife in the park, some parts of the park are closed for the winter. Elk, moose, mule deer, bison and pronghorn are all sensitive to human caused disturbances in the winter. Therefore, some parts of the park are reserved to create a sanctuary for these animals. This makes it necessary to close certain areas of the park to protect their habitat and winter ways of life.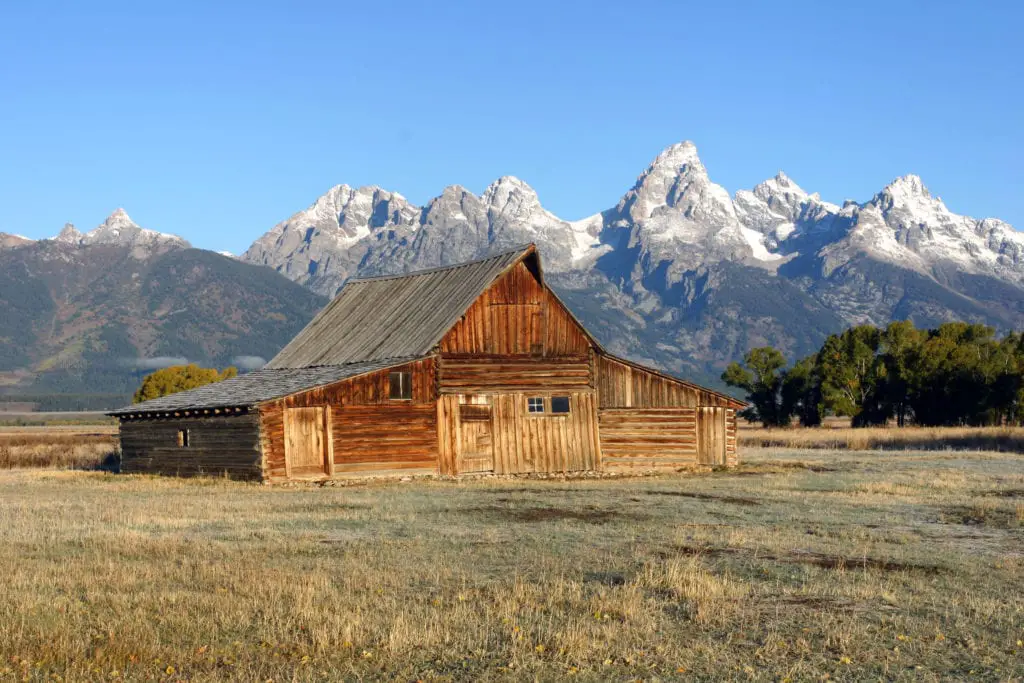 Grand Tetons National Park Tips
Here are a few other Grand Teton posts you might find useful:
How many days should you spend in Grand Teton National Park?
This is a tough question to answer, because it depends on what you want to accomplish on your trip. If you are a pure adventure seeker and the cold weather doesn't bother you as much, you may want to reserve a week. You can cross-country ski, dogsled, snow shoe and ice skate. There's so much to do in Grand Tetons National Park in March.
On the other hand, if you just want to ride into the park, rent an SUV. You can enjoy the spellbinding giants of the Teton range pass you by as you take in the scenery. This drive along with a couple of days of skiing would also make an amazing trip.
Where should I stay when visiting the park in March?
Jackson, Wyoming
As mentioned, Jackson is usually where most travelers gravitate to when they have the park as their destination. Jackson has everything you would want in a vacation. Start your wintery walk at George Washington Memorial Park, an incredible town square that boasts four antler arches to welcome you on every side.
Make sure you cross this bucket list item off of your list by getting a shot of you and your crew under the antlers. Surrounding the square are adorable shops, boutiques and restaurants to dine at browse through or sip your coffee.
Accommodations
If you are sparing no expense and you're trying to impress, The Four Seasons Jackson Hole might be what you're looking for.
If you're a college student on shoestring budget just wanting to do some winter photography, a motel might be for you. You might want to scrape together some nuts and stay at the more affordable Antler Inn.
Still, an Airbnb cabin may be more your jam. Some like to spread out and enjoy a couple of home cooked meals. Although Jackson tends to be on the higher end of the accommodation spectrum, there's still a few affordable places in town.
RV Camping
There will be a few that will want to throw all the comforts of home away and try winter RV camping. Colter Bay Campground at Jackson Lake is the only area that you can camp in the park in winter. There is only a small snow plowed strip to camp. However, you're in the middle of it all . There is so much to do, It will make your head spin. Ice fishing, snow mobile riding, cross country skiing and snow shoeing are just a few of the outdoor activities. So, if your RV can take freezing temperatures, this is definitely something you should try.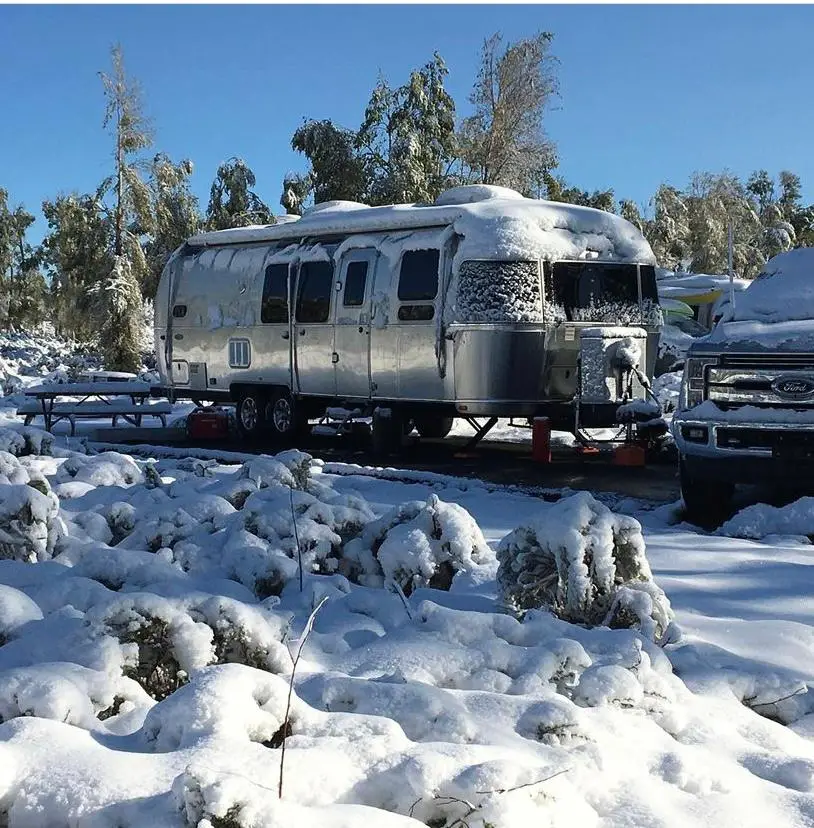 Although March is a time of transition, and the days are slowly getting incrementally warmer, winter activities and sports of all kinds can still be enjoyed. Some would argue that March is the best time to visit the park. So, pack your parka and get one last winter hurrah in before spring comes in Grand Teton National Park.