Grand Canyon Vacation Mistakes At The South Rim
Overwhelmed by the beauty
Grounded Life Travel is supported by its audience. When you purchase through links on our site, we may earn an affiliate commission.As an Amazon Associate I earn from qualifying purchases. List of everything we use in our travels.
Lets talk about the biggest the Grand Canyon vacation mistakes. The Grand Canyon is one of the most iconic national parks in the USA. Each year millions pour into this park, making it one of the most crowded national parks. If you are planning to visit, we want to share our tips to avoid the worst Grand Canyon vacation mistakes.
Visit In Summer
This should be obvious, but let me paint the picture for you. You've taken the time to do the research, saved up your money and you're ready to make some memories with your family. One of the things that can ruin your Grand Canyon vacation is overcrowding. This park is very popular in the summer. The summer is the also the hottest time to visit. Think about it, you are visiting Arizona in the dead of summer. You are likely to have a lot less fun if you are having to battle in traffic, jockey for position at viewpoints and stand in long lines to see the beauty of this park. We suggest visiting in the spring or fall for better weather and better ability to do just about anything you want to do.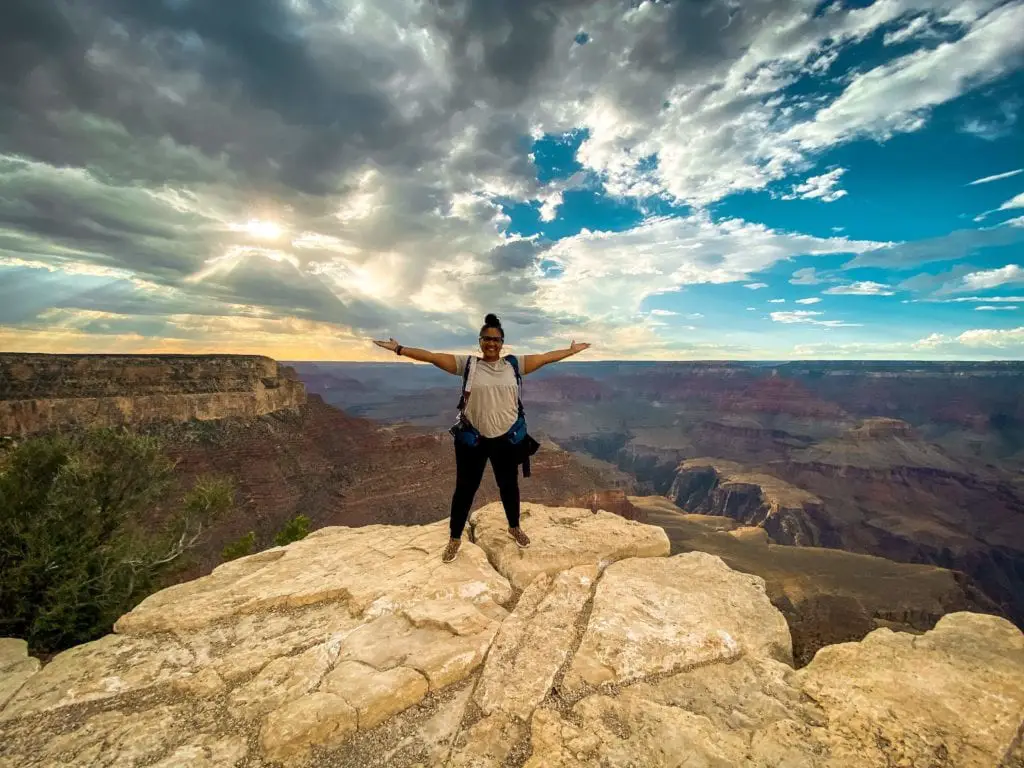 Not Realizing North Rim Is Closed For Half The Year
The North Rim is a very popular area of the park but it is closed from May 15 until October 15 each year. It's at a higher elevation than the South Rim, which remains open all year. If you are planning to see both rims in one trip you will need to plan your visit outside of the dates mentioned above.
Arriving By Train
If you are starting your trip in the Route 66 town of Williams, Arizona, you will be tempted to take the ride up on the Grand Canyon Railway. The ride is fun and it will certainly take the hassle of driving off of your hands but there are some pitfalls with doing so. You will be very limited on the time you can spend at the park. The other issue you will have is you will be limited in transportation while you are in the park. You will only be able to visit areas where the shuttle can drop you off. You will also miss out on two of the most spectacular events in the day, sunrise and sunset. If you are visiting the park for more than one day we suggest taking the train on the last day of your visit.
Arriving Too Late In The Day
As I have mentioned before, this park is very popular. If you arrive too late in the day, most of the parking lots will be full with those who arrived early to hike. There will also be a lot more drivers in the park and you will have traffic to contend with. It may not be as fun to get up early but this is one place that is worth it if you want to to see more in the day and avoid some of the crowds.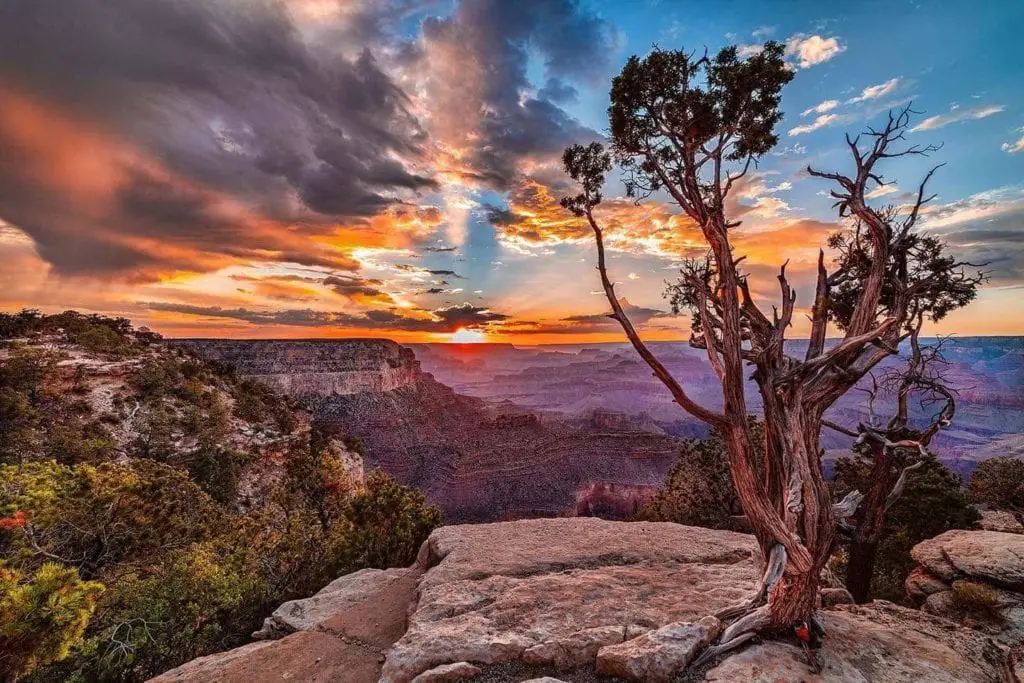 Not Devoting Enough Time To Explore
Some people are tempted to just drive into the park and head to the most popular viewpoints and call it a day. You are doing yourself a great injustice by missing out on all this park has to offer. The Grand Canyon is one of the the most popular national parks for a reason. We recommend spending at least two days exploring this park. You'll want to plan to see a sunrise or sunset or both! It's an experience you will not forget.
Staying Above The Rim
So maybe you are not an avid hiker or maybe not as mobile as you would like to be. There are several trails at the South Rim that are worth the effort. These hikes will give you a totally different perspective of the canyon. If you are blown away by peering down into the canyon, imagine hiking down and looking up as the canyon towers over you. It's truly an unforgettable sight. You can hike down as short as a half mile for stunning views from below the rim. If you are planning to do full hikes we recommend Bright Angel and South Kaibab trails for the best experience.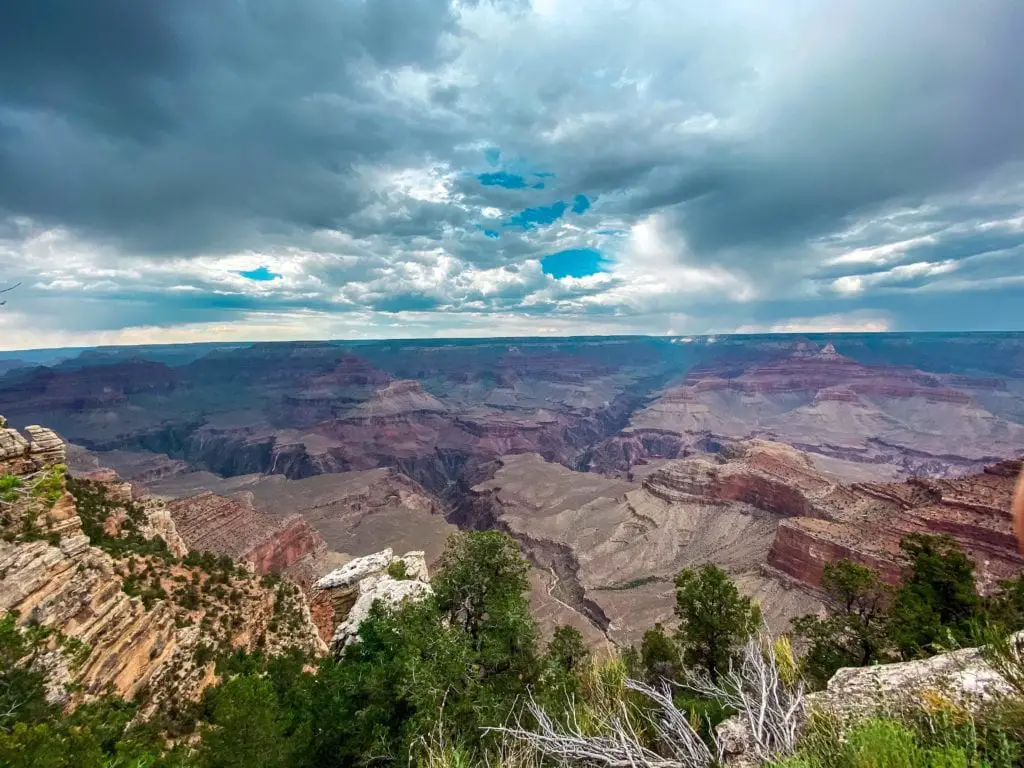 Trying To Cover The Park In A Day
If you really and truly want to see Grand Canyon National Park, you will need more than one day. You can not see it all in a day, it's that simple. As I mentioned earlier, you should give it at least two days to truly see and explore this iconic park. If you plan to hike you will certainly need more than a day. The hikes I mentioned above are challenging, so it will take you a full day to get out and back, maybe more.
Not Booking Accommodations Early Enough
Accommodations around the Grand Canyon are limited. Most people planning a Grand Canyon vacation will be looking to stay as close as possible to the park. Those accommodations sell out quickly. If you plan to stay close to the park, be sure to book those as soon as you know you are going. Our last visit we decided to stay in Williams and drive to the park. We were really happy with this option. Williams is a fun Route 66 town with great places to eat and lots to do. There are a few more accommodation options here, including the Grand Canyon Railway Hotel. This is also where you can hop on the train if you choose to go that route.
Grand Canyon Vacation Tips
A Grand Canyon vacation is a great idea. Don't let the downsides deter you from visiting. We are passionate about the national parks and we always encourage people to find a way to see them all. The Grand Canyon may have some obstacles, but it's nothing that can't be overcome, you just have to plan accordingly.
Tags :
grand canyon