Yosemite Mistakes – What Not To Do In Yosemite National Park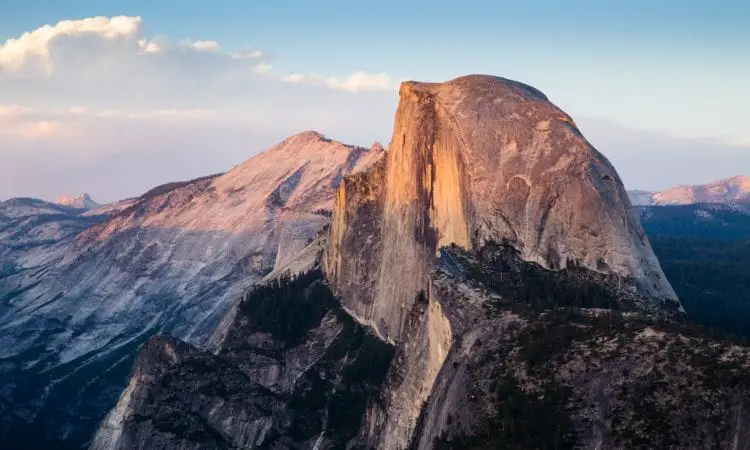 Grounded Life Travel is supported by its audience. When you purchase through links on our site, we may earn an affiliate commission.As an Amazon Associate I earn from qualifying purchases. List of everything we use in our travels.
It is easy to make Yosemite mistakes when you visit one of the most popular parks in California. This is what not to do in Yosemite National Park. Over 4 million visitors come to the crown jewel of the National Park System. The enormous granite cliffs, the lush meadows and the towering waterfalls are enough to draw you in, but you must steer clear of some common mistakes to truly get the most out of this park. You should not visit this park without proper planning.
Expect To See Huge Flowing Waterfalls
One of the big Yosemite mistakes (what not to do in Yosemite) is to think you will see those towering waterfalls gushing millions and millions of gallons of water. On our late October, the water levels had already dropped. There was almost no water in Mirror Lake and Bridalveil Falls was just a trickle. This is what we expected because of the time of the year we were visiting. If you want to see the gushing waterfalls and actually get to see Mirror Lake with water you will want to visit in the spring. The peak for the waterfalls is typically around May and June.
Arrive Mid-day
I mentioned above that this park has over 4 million visitors a year. If you show up to the park in the middle of the day you are setting yourself up for failure, or at least an unpleasant day. Nearly every road in and around Yosemite is single lane. You will be stuck in traffic for hours by mid-day. The next issue will be parking, you will have a challenging time parking in the park by the afternoon. Once you finally make it to the attraction and find a parking spot, you will then have to fight your way around the other visitors to see the sights. This is one park we highly recommend arriving early in the morning, best before 9am.
Ignore Road Closures
The weather in Yosemite is extremely harsh. It is very harsh on the roads too, causing many road closures. There is constant maintenance needed to keep the roads in good condition. The problem with road closures is that it can turn a 45 drive into a 4 hour drive if you have to take a detour. The roads in Yosemite can be very tricky to drive on and the weather can make things even more challenging. There are often road closures due to weather causing delays. The Sierra Nevada Mountains can make detours challenging inside the park so you may be stuck. You can ask about road closures upon entry or you can check the park twitter account. Two roads that are notorious for closures are Tioga Road and Glacier Point Road.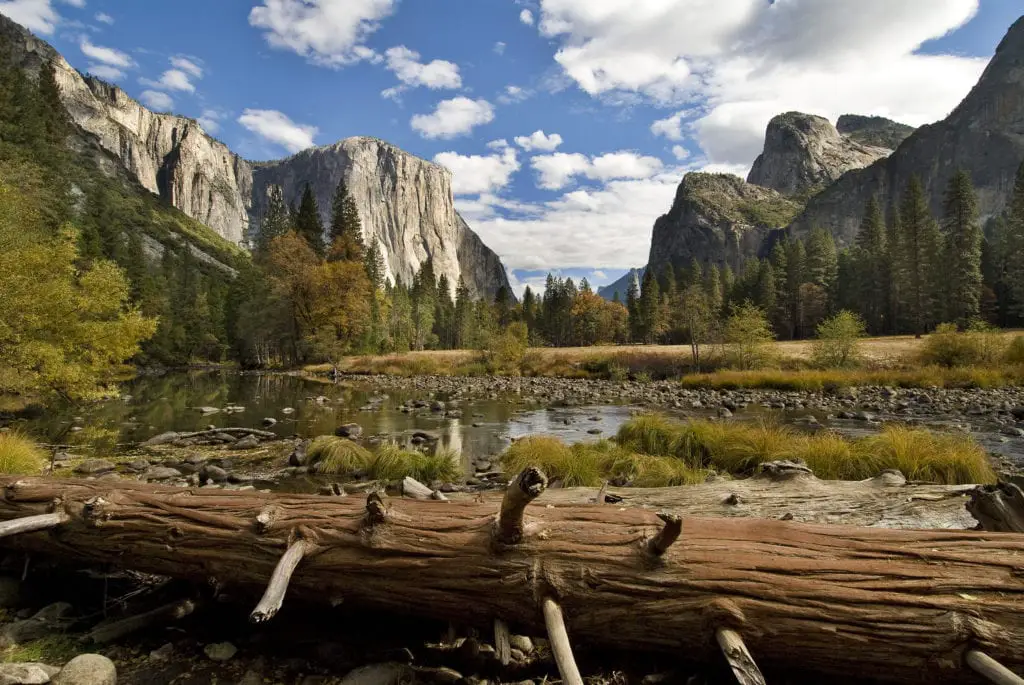 Not Booking Accommodations In Advance
Lodging in and around Yosemite are limited. You must book your accommodations as soon as you know you will be visiting Yosemite. There are a few more options if you are camping in an around Yosemite but there are several options if you don't want to camp. You can not just roll up and get accommodations. Campgrounds inside the park are released one month at a time, five months in advance on the 15th of each month. That may sound confusing but just know that if you have your travel date 5 months in advance, be sure to be on your computer on the 15th of that month trying to secure a campground. There are also campgrounds just outside the park, check those for availability too.
Ignore Weather Conditions
There are several significant weather conditions that will affect your visit to Yosemite National Park. The winters in the park can bring extremely low temps. This is also where road closures come in. Another thing to look out for are wildfires. We witnessed one on our visit. The rangers had just identified it and had started to block off traffic to start their containment efforts. The weather will also affect visibility in the park. One of the days of our visit, visibility was low due to several wildfires in the state. You may not get to see the park in it's true glory but you need to be prepared for the fact that the weather changes rapidly in Yosemite.
Forget This Is Bear Country
Yosemite is home to hundreds of American Black bears. Chances are you may run into one on your visit. It is easy to forget to secure your food when you are away from your campground or vehicle. Don't make the mistake of thinking your food is secure in your locked vehicle. It's surprising what these amazing animals will do to get to the food they smell. Not only can they do serious damage to your vehicle but they can injure themselves or others in trying to get to the food. Most campsites will offer a bear proof food storage area. While we are talking about bears, you must know that bear spray is banned in Yosemite. If you have some leftover from your visit to Yellowstone, just toss it. You can not use it in this park.
Forget To Get A Permit To Hike Half Dome
It's so exciting when you first see Half Dome, then you find out you can actually hike up it. Then you are let down when you hike uphill only to find out that you need a permit to continue your hike. Don't make this Yosemite Mistake. The cables are only up from May to October, you can reserve a permit online. You should secure a permit well in advance, this hike is very popular and there are limited permits available each day.
Yosemite Mistakes – What Not To Do In Yosemite
A few things to keep in mind, you will need to keep an eye on your gas gauge while at Yosemite. There are gas stations but you will need to make a plan to access them. There are several just outside the gates but there are also several inside the park, the easiest to access is the one in the valley. You will also want to make a plan for your food while in the park. You will spend most of your day in nature, nothing to eat out there. Food is available in the valley at the shop but as mentioned above, be sure to secure it in bear proof containers as you venture out.
Tags :
Yosemite National Park