Vancouver Pacific Central Station: A Complete Guide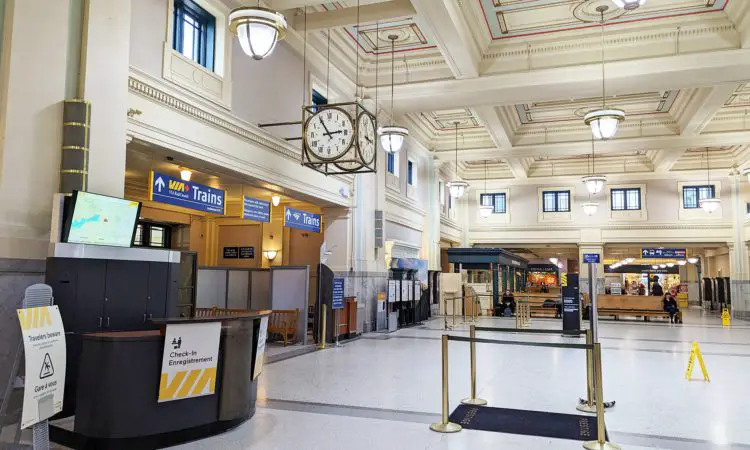 Grounded Life Travel is supported by its audience. When you purchase through links on our site, we may earn an affiliate commission.As an Amazon Associate I earn from qualifying purchases. List of everything we use in our travels.
What has a gorgeous coastline, stunning mountainous scenery and is one of the movie capitals of the world? If you said Vancouver, British Columbia, you are correct! Vancouver is not only gorgeous, but there are so many things to see and do in this bustling seaport town.
When visiting one of the "most livable cities in the world", you must plan an itinerary to get the flavor and feel of this ethnically diverse, culturally divergent town. When you arrive, the best place to go is Gastown to peruse the areas shops, galleries and restaurants. Next, take a stroll in Stanley Park. Situated on the ocean, you can take a walk on the paved seawall path and take in the fantastic view while getting some fresh sea air. End your day in Chinatown, where you can get some classically made Chinese food and walk among the wonderful architecture that envelops this area. You'll then be poised for your next adventure, a ride on the rails.
Vancouver Pacific Central Station is adjacent to Chinatown and the Olympic Village, which will give you plenty of things to do while awaiting your departure to the next phase of your trip. When it's time to leave this interesting city, head to the station which will be a stone's throw away.
Vancouver Pacific Central Station Overview
This station was designed and built in 1919 by Pratt and Ross, two notable architects of the time. Almost 100 years later, the station would get a facelift that would bring it into the 21st century. Today this station is the gateway with trains that will take you cross-country to Toronto. Alternatively, you can take Amtrak's Cascades to Seattle and Portland. You can see virtually the entirety of the southern part of the country by train or go farther south into the U.S. for another fun trek.
Upon walking towards the station you will see Thornton Park, which is usually filled with geese, giving the facade of the old train station just that much more character. Enter the building through the double doors and you will see ticket machines and a news stand. Notice the intricate detail of the ceiling above. On the left, you will see trains to the Canada Line that will take you from Vancouver to Richmond as well as the airport. The departure and arrival boards will be in the center of the station lobby where you can keep track of your train and it's departure time and platform. There are seven platforms at this station, making it easy to navigate.
You can catch a train from this station south to the U.S. using Amtrak's Cascades services that will take you to Seattle and Portland. Via Rail Canada will take you across the country on a four day adventure of a lifetime to Toronto. The station is also adjacent to the Skytrain which will take you virtually anywhere in the city you want to go.
How to Buy Tickets at Vancouver Pacific Central Station
When entering the building you will see ticket machines directly in front of you. If you plan ahead, which is advisable, you can purchase tickets online at either Amtrak.com or Viarail.ca depending on where you are traveling. There are ticket agents available from 8 a.m. to 6 p.m. Monday thru Sunday. Tickets can and do sell out for popular times, so plan accordingly.
Where to eat at Vancouver Pacific Central Station
Pacific Central Station is not known for its lavish offerings of delectable delights. However, it has just what you might crave as you are about to set off on your journey. You can grab a tasty bento box to go at Ekki Sushi inside the station. Get a classic roll or a noodle bowl. There tempura is also excellent. This is not what you think you might find in a train station, but a satisfying meal on the go.
If it's the early morning and you just need a quick jolt, stop by the Pacific Central Station Cappuccino Bar. Great coffee, delicious pastries and of course, cappuccino! Just what you need for an early morning trip.
There are also many restaurants just outside the station if you are requiring more options. Pizza, Spanish tapas and Vietnamese food are just down the street.
Where to Stay near Vancouver Pacific Central Station
There are a few places to stay within a mile or less of the station. Stay at the Victorian Hotel, where you can sleep in a piece of history. Built during the height of the Klondike Goldrush, many would make a stop here before setting off again towards a hopeful fortune in the Alaskan wilderness. Walk less than a mile to the station to continue on your adventure.
Your trek to the station will only be .8 miles when you stay at the YWCA Hotel Vancouver. For those trying to save money on vacation, this is a great option. Very affordable rooms with free Wi-Fi are available. Close to everything you are seeking in the downtown area, this location really can't be beat.
The closest place to stay to the station is geared towards the young adventurer who is looking for an experience or story in everything they do. You will find this at the Main Street Hostel. For only $45 a night, you can have a safe, affordable place to stay where you can meet like minded travelers, ready to make friends and share stories in a beautiful historic building.
How early do you need to arrive at Vancouver Pacific Central Station?
This station is different from many other stations because you will have to fill out a customs form if you are on the Amtrak Cascades to the USA. You will need to have your tickets and passports checked. Business class has priority and will get to board earlier. All of this can take 1 hour depending on how busy the day is. Arrive at the station early to avoid any stress of not getting through the lines in time to catch your train.
Best trips from Vancouver Pacific Central Station
Traveling by train in this part of the world can be an amazing experience. See the Canadian outback and view things that have been untouched by man. Travel through remote parts of the world with scenery that is unmatched.
Vancouver to Halifax
If you can plan the time, this journey across the continent is an experience that will match no other. Begin in Vancouver, where you will board Canada's Via Rail Canadian that will take you east to see some of the most gorgeous country the planet has to offer. Travel through Alberta and the Prairies, across the Canadian Shield to Toronto and Montreal. Then you'll see Quebec City and Halifax. The gorgeous scenery of Nova Scotia rounds out this "once in a lifetime" trip. A mix of overnight accommodations on the train and stays at hotels will be just the combination for a comfortable and exciting trip.
Vancouver to Portland
Catch the Amtrak Cascades train from Vancouver to Portland and see the best the west has to offer. See volcanoes that have blown their top such as Mount St. Helens. Forge over the great Columbia River and witness the majestic scenery surrounding you. The wilderness and the beautiful city combine on this 8.5 hour trip to make this one of the best train trips Amtrak has to offer.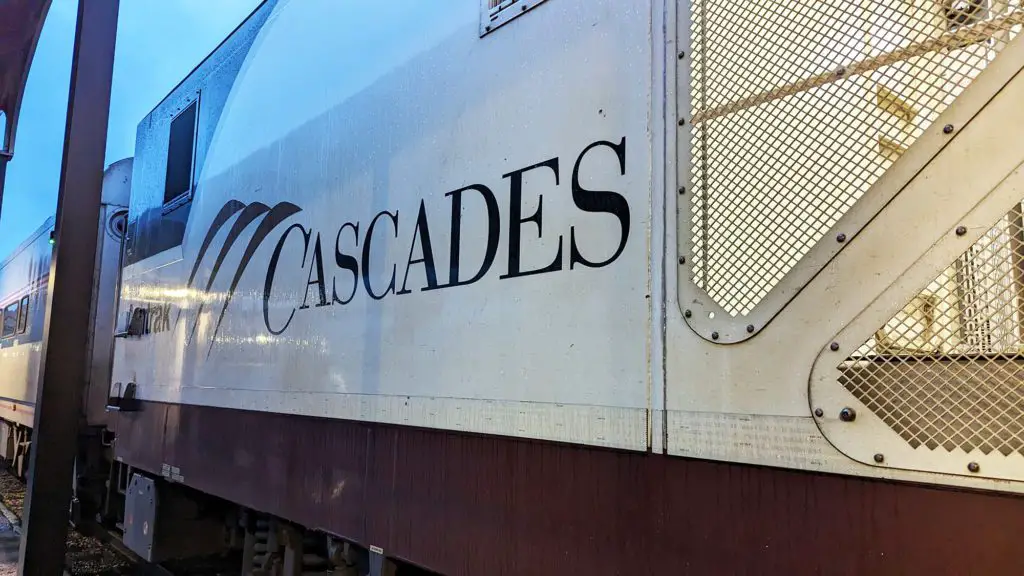 Catching a train from Vancouver either West through the rest of the Canada's provinces or South into the U.S. can be a fantastic way to see natural attractions and magnificent scenery. Book a train travel excursion and see what adventure is in store for you and your crew.