Via Rail Cabin For 2 Guide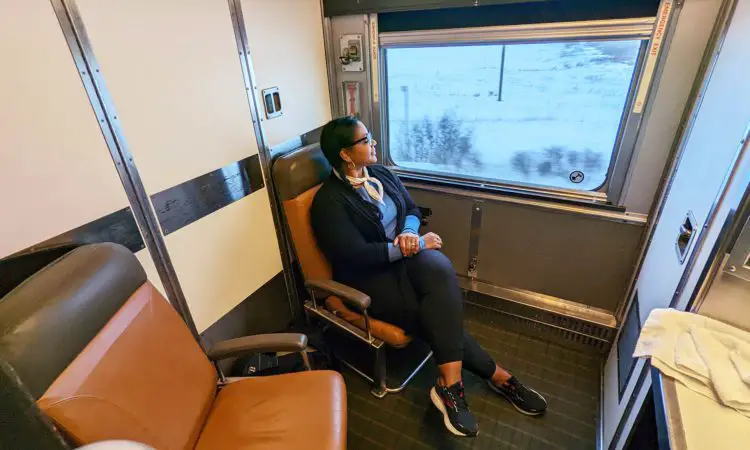 Grounded Life Travel is supported by its audience. When you purchase through links on our site, we may earn an affiliate commission.As an Amazon Associate I earn from qualifying purchases. List of everything we use in our travels.
When choosing sleeper car accommodations on Via Rail, a Cabin for 2 is a likely choice. You can choose from Upper/Lower Berth, Cabin for 2 and Cabin for 1. There is also Prestige Class. In this Via Rail Cabin for 2 guide, we will share what the room looks like, what is included in with your fare and tips for traveling in a Cabin for 2. We'll also answer the question, is it worth it?
What Does A Via Rail Cabin For 2 Look Like
The Cabin for 2 is a small room with an upper berth bed and a lower berth bed, bunk bed style. There is a small closet as well as a small safe to store valuables. In this cabin you have a sink with a regular faucet and one for drinking water. Next to the sink is the only electrical outlet in the room. There is a three panel mirror that is lighted. The room also has a private toilet area.
During the day the beds are locked up and there are two, moveable chairs. It is nice to be able to place the chairs wherever you want in the room. In the evening, your room attendant will come and make up the beds, the chairs are folded down and stored under the lower berth. There is a very little room for storage in the room under the lower berth and in the small closet area.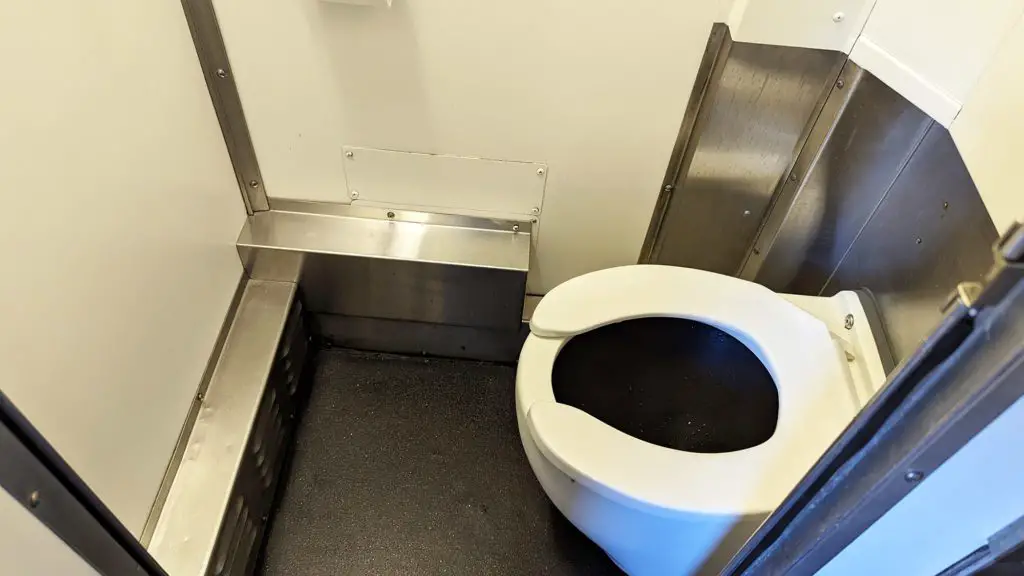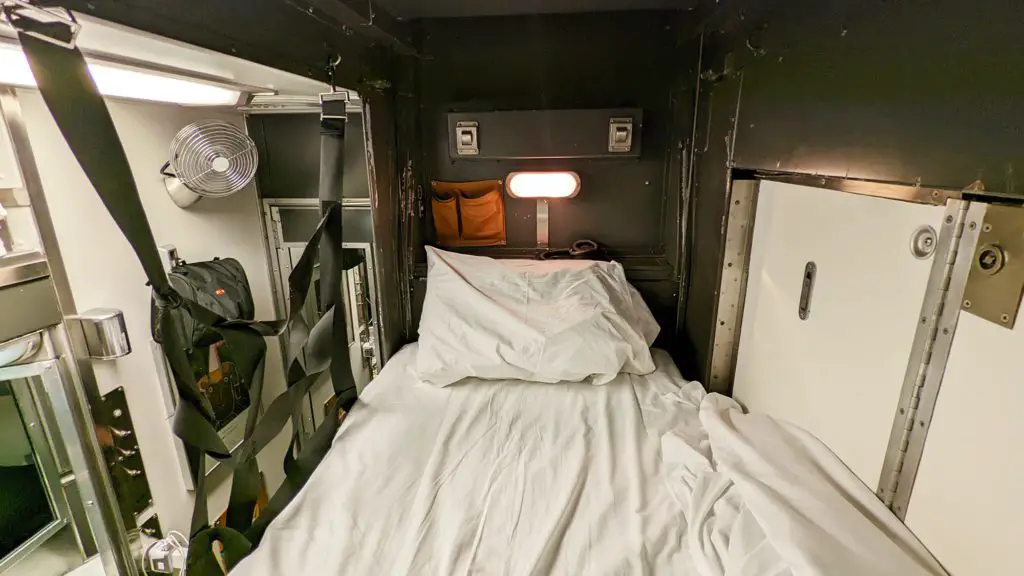 You can see the only outlet pictured at the very bottom to the left of the above picture. We have our travel adapter plugged into it and are charging 5 things at once. You pretty much need one of these adapters for the train if you want to stay charged for your trip. Luckily they are inexpensive, and we will link them below.
Sale
Last update on 2023-04-12 / Affiliate links / Images from Amazon Product Advertising API
What Is Included With Your Via Rail Cabin For 2
The Cabin for 2 fare includes a lot of great perks. One of the first perks is access to the First Class Lounge. When you arrive to the station you can head straight to the lounge to check in for your journey. You will check in your luggage and choose your meal seating time. You can enjoy the complimentary snacks and beverages before priority boarding begins.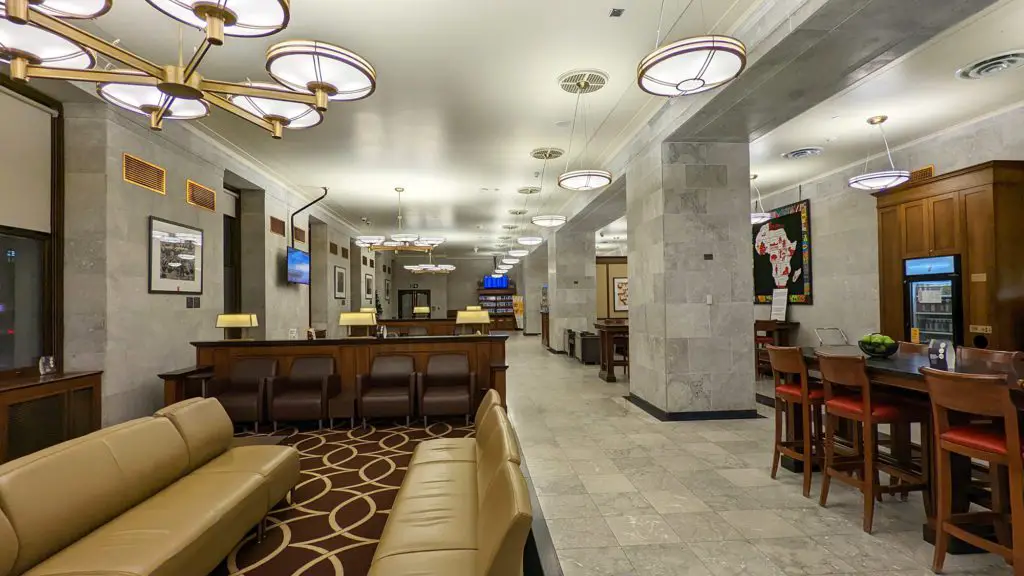 Once you board the train, you can drop your things in your room and head to the Park Car for the "welcome aboard reception". Complimentary cocktails and hors d'oeuvres are served at the reception. This is is a great time to meet other passengers. Sleeper car passengers also have access to the Dome Car, upper and lower level as well as the cash bar and the upper and lower level of the Park Car.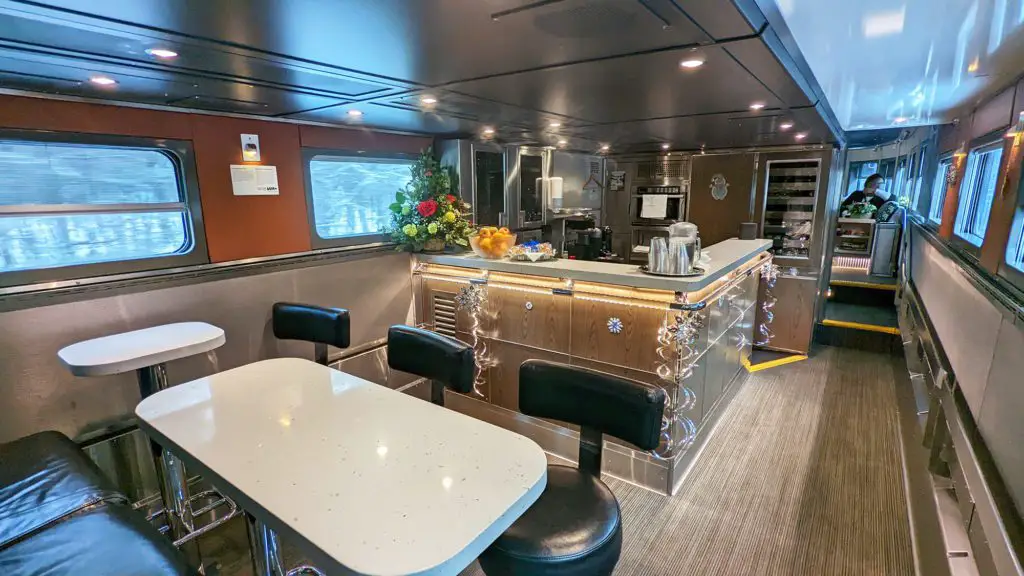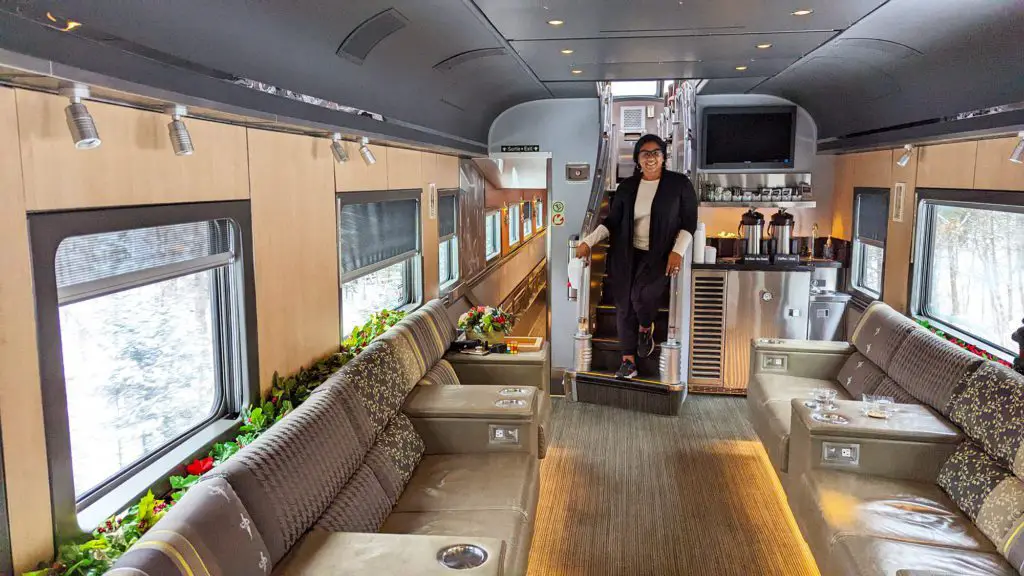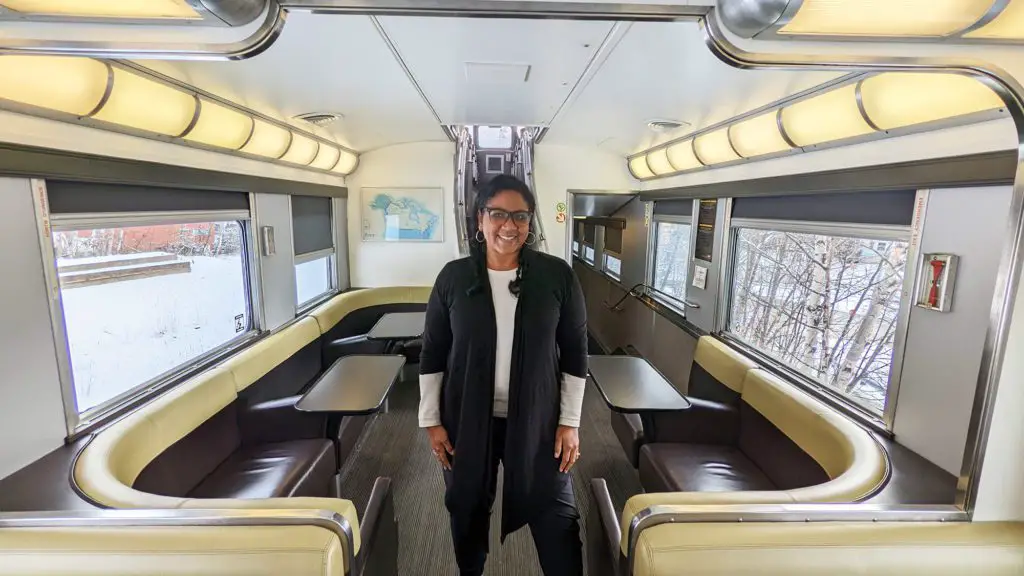 Your meals are also included in your Via Rail Sleeper fare. You will get breakfast, lunch and dinner. When you choose your meal seating, you can choose early or late seating. The tables are set for four, so you will be sharing a table with fellow passengers. Water, juices and sodas are included with your meals, alcohol is available for purchase.
Is There A Shower In A Via Rail Cabin For 2
Upper/Lower Berth, Cabin for 1 and Cabin for 2 passengers do not have a shower in their rooms. However, there is a shower room available for all the sleeper car passengers. The shower is inside the changing room. There is plenty of space to shower and get dressed in this room. There is one shower per sleeper car, it is located at the end of the hall near the Upper/Lower Berth area.
What Is It Like In A Via Rail Cabin For 2
We traveled from Toronto to Vancouver in the Cabin for 2 on Via Rail and it was a very good experience. It was pleasant to have a private room to keep your things and to sleep at night. Having access to the Dome Car and the Park Car is also a great experience. There is a park car for the Coach (economy) passengers also but the Park Car is exclusive for the sleeper car passengers.
The best thing about Via Rail is that the ride is very comfortable. You'll have space to stretch out, relax, and enjoy yourself. With plenty of room to watch a Netflix download, read a book or just watch the scenery go by, you'll get to your destination in the most relaxing and convenient way.
Having your meals included is also a great perk included with your fare. You don't have to worry about your meals and even some snacks on your journey. Traveling on The Canadian with Via Rail in a Cabin for 2 is a very comfortable and enjoyable experience. You are treated very well and it is a great way to travel across Canada. There are so many great benefits included with your fare that you can't help but to sit back, relax and enjoy the ride.
Tips For Traveling In a Via Rail Cabin For 2
There are a few things to keep in mind when riding in a Via Rail Cabin For 2 on The Canandian route. While there is cell service available while you are near cities, there are big stretches of time when you may have no service at all on your phone. There is no Wifi available on this train. As we noted above, there is only one electrical (110v) in the room, there are two sockets so you can charge two things at once or you can purchase our favorite universal adapter with 4 USB ports and charge a few more things. The outlet is next to the sink, so it is not close to the beds.
Reusable cups are provided for you in your room but it is good to bring a refillable water bottle to use while on board. You can easily fill it from the faucet in your room and have the water with you as you move around the train. Towels, blankets, pillows and toiletries are all provided so you don't have to pack those in your overnight bag.
If you are a smoker or you want to get off the train to stretch your legs, you will need to know that there are very few "fresh air" (smoke) breaks on this train route. The stops are generally very short. There are three longer stops (Winnipeg/Edmonton/Jasper) when the crew changes but you must be alert to when the platform will be closed and reopened. Even if you have a long stop, you will not always be able to step off the train due to a closed platform. Be sure to ask a staff person for the correct times when you can step off the train.