The Golden Chariot-12 Things you Need to Know about this Luxury Train of India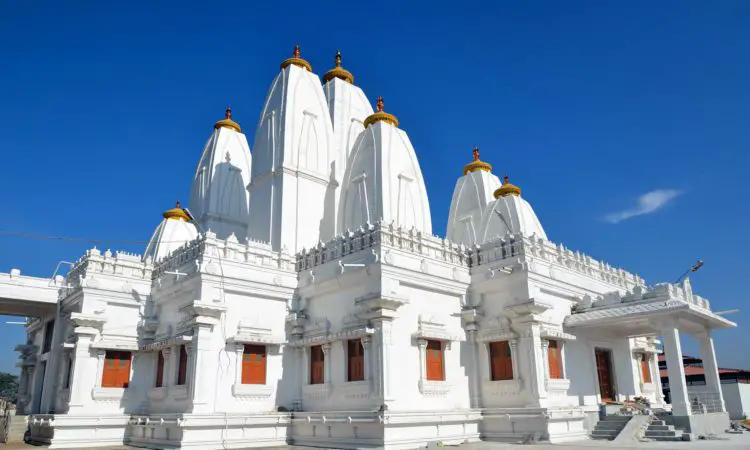 Grounded Life Travel is supported by its audience. When you purchase through links on our site, we may earn an affiliate commission.As an Amazon Associate I earn from qualifying purchases. List of everything we use in our travels.
India is a fascinating place about one-third the size of the United States. Yet, there are more than three times more people living in India. All of these personalities, ideas and traditions have molded into an amazing culture that beckons to be explored.
Southern India is a great place to start your quest for knowledge and understanding of a culture that dates back over 5,000 years. The food, music, religion and history make this an incredible place to have an adventure.
Bengaluru, the capital of the state of Karnataka is hands down a place where you should begin your journey. From the opulent turrets of Bangalore Palace, to the tigers and elephants of Bannerghatta National Park, you will find that this is an optimal place for kicking off your Indian vacation.
When you are ready to see more, hop on the Golden Chariot luxury train. The Golden Chariot will show you the finest places in India in the most luxurious way available. Pick from a variety of itineraries in order to fulfill your needs.
What is the Golden Chariot of India?
The Golden Chariot of India is a luxury train that travels through the Southern Peninsula of India through the state of Karnataka while showcasing the ancient history and the dynasties of the many eras gone by.
The train itself is a rolling palace that will treat you as the kings and queens of the day where treated, in utmost luxury. The colors of purple and gold reflect the theme of the train and each car is named after dynasties that ruled over Southern India over the centuries.
Where does the Golden Chariot go?
The Golden Chariot typically begins and ends in Bengaluru and makes a loop through some of the most beautiful places in India and various points in the states of Karnataka, Tamil Nadu, Goa and Kerala.
The Golden Chariot will travel through the Western Ghats and their majestic mountain peaks on the Western coast of India. The train will also show you the Deccan Plateau, which includes grasslands and deserts. You will find beaches and mangrove forest on the Bay of Bengal. Likewise, the Malabar Coast's beaches and estuaries house a variety of animals.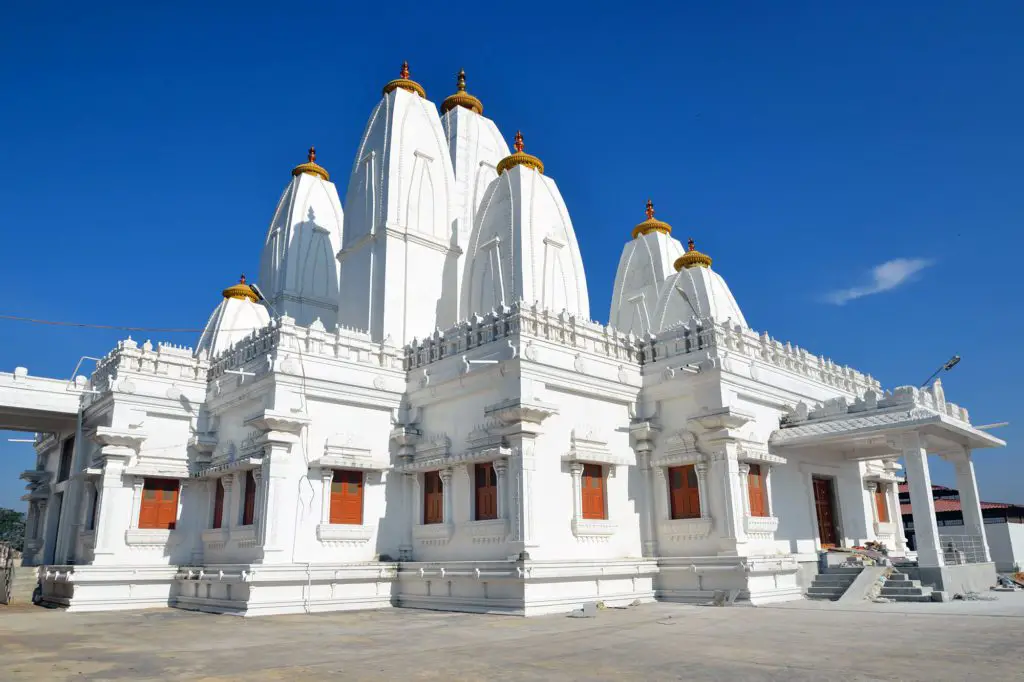 Are there different itineraries for the Golden Chariot?
There are three itineraries to choose from on the Golden Chariot. If you are limited on time there is an itinerary for those to dip their toes in Indian history and landscapes. However, if you have time on your vacation, take a week and enjoy everything this itinerary offers.
Glimpses of Karnataka
This is a perfect 3 night, 4 day trip that will take you to palaces, monuments and national parks all while you enjoy the luxury of the Golden Chariot.
Jewels of the South
Six days and seven nights will be ample time to immerse yourself in UNESCO World Heritage Sites, ancient cities and the canals and lagoons of Kerala. When you aren't exploring, lounge on the train with a beverage of choice or visit the spa.
Pride of Karnataka
Traveling through the state of Karnataka will expose you to some of the best of India. On this 6- day and 7-night itinerary you will see Mysore Palace, Hampi, and the Bandipur National Park among other amazing sights.
What are the accommodations like on the Golden Chariot?
Beautiful appointments and fantastic grandeur describe the interiors of the Deluxe Cabins aboard the Golden Chariot. Forty-four guest cabins make up the accommodations for this train with 26 twin bed cabins ad 17 double bed cabins. You can expect perks like private bathrooms and all the modern technology additions you enjoy at home. But, this time you have a fabulous ever changing view outside your window.
What is the cost of the Golden Chariot?
The various itineraries range from just over $2,200 to almost $3,900, depending on which trip you choose.
What is the food like on the Golden Chariot?
The food is one of the best parts of this journey across Southern India. Concoctions of various Indian dishes, both vegetarian and non-vegatarian can be enjoyed by all. Food is served buffet style for breakfast and lunch so that means you don't have to be shy about going back for seconds.
You can expect dishes such as Tandoori and Butter Chicken, Rice specialties, gulab jamun and naan bread served a la carte at dinner, which is a more formal affair. In addition, you will see various continental dishes served while on board for you to try. If you get hungry in the middle of the night, have no fear, as there is a 24-hour butler service to wait on you and your every whim.
Can you drink alcoholic beverages on the Golden Chariot?
You can enjoy all the spirits that you are accustomed to at home and much more on the Golden Chariot. Relax in this ornate interior that in comfortable, yet the perfect place to meet other travelers after dinner to compare the day's adventures. There are a variety of wines and beers from around the world and liqueurs and coffee will compliment your after dinner dessert.
Is there WiFi on the Golden Chariot?
There is free WiFi available for all guests on the Golden Chariot. However, as you travel through some rural areas, you may experience intermittent outages that can be remedied by having a back up plan for any meetings or important phone calls you have scheduled.
Is there a cell phone policy onboard the Golden Chariot?
Cell phones are allowed and welcomed on the Golden Chariot. However, it is common practice to silence your phone while walking about the train and visiting its amenities.
What other amenities are on the Golden Chariot?
This train has been thoughtfully planned with the modern traveler in mind. If you are in need of spa services, visit the spa car for a massage, facial or other treatment from its array of choices for relaxation.
If you are mixing business with pleasure and need to get some work done, visit the Conference Car where you will find all the technology available for your business needs.
There is even a library on the train where you can relax and read, check out a magazine or do research about your next excursion.
No need to worry about dirty clothes at anytime during your trip. There is a 24-hour laundry service ready to take on your duds, elevating the problem of heavy oversized luggage.
As much as the hope is that you will never have to visit this amenity, it is great to have a 24-hour, on-call doctor should the need arise.
What is the dress code on the Golden Chariot?
The dress code on the Golden Chariot is "smart casual". This means no flip-flops and cut-off jeans, but elegant slacks, blouses, loafers and dresses for women and slacks and pullover collared shirts for men. Some passengers choose to wear more formal attire for dinner, however this is not necessary.
Is the Golden Chariot worth it?
The Golden Chariot is worth every penny you will spend. It is the best and most luxurious way to see Southern India and everything that makes this part of the world so intriguing.