The Deccan Odyssey-8 Things to know about this Luxury train of India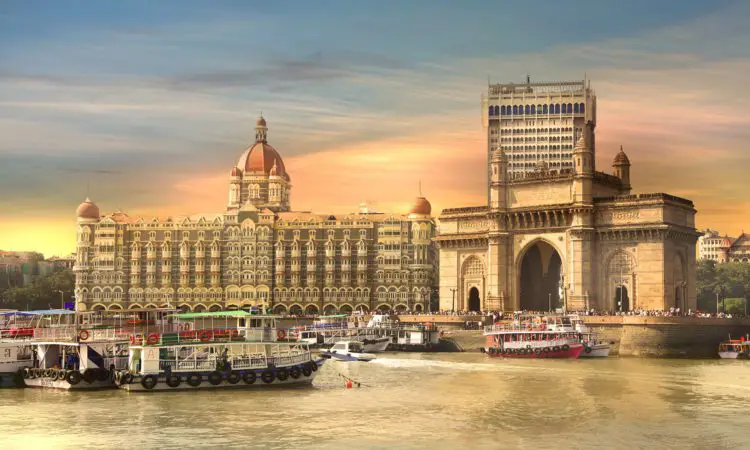 Grounded Life Travel is supported by its audience. When you purchase through links on our site, we may earn an affiliate commission.As an Amazon Associate I earn from qualifying purchases. List of everything we use in our travels.
We've all seen pictures of Mumbai and the almost unreal architecture, feats of engineering and outrageous entertainment. Mumbai is such a departure from many parts of India that sit in rural yet beautiful country that awaits exploration.
However, if you are on a vacation in India, Mumbai has got to be on your itinerary! Mumbai is the perfect blend of ancient architecture with the modernity that will make your jaw drop. You can start at the Elephanta Island where the 2nd century intricate rock-cut cave carvings are a sight to behold.
Next, you can stroll through the Kala Ghoda Arts Precinct and see the best museums and galleries in the country. Then, stop by the Oshiwara Antique Market and pick through thousands of one-of-a-kind relics to take home as a remembrance of such an adventure.
By now you've worked up an appetite for FOOD, so stop by the Bhendi Bazaar and try a homemade vada pav, a soft roll stuffed with fried potatoes topped with sweet and spicy chutney. You haven't been to India until you've tasted this famous Indian dish!
Mumbai is full of amazing sights, sounds and experiences, but when you're ready to move on, there's no better way to see some of the best in the country than by train. Taking a luxury train through the countryside to some amazing places is exactly how you should see one of the most interesting countries in the world. The Deccan Odyssey will show you the unexpected adventure that is the glorious state of Maharashtra.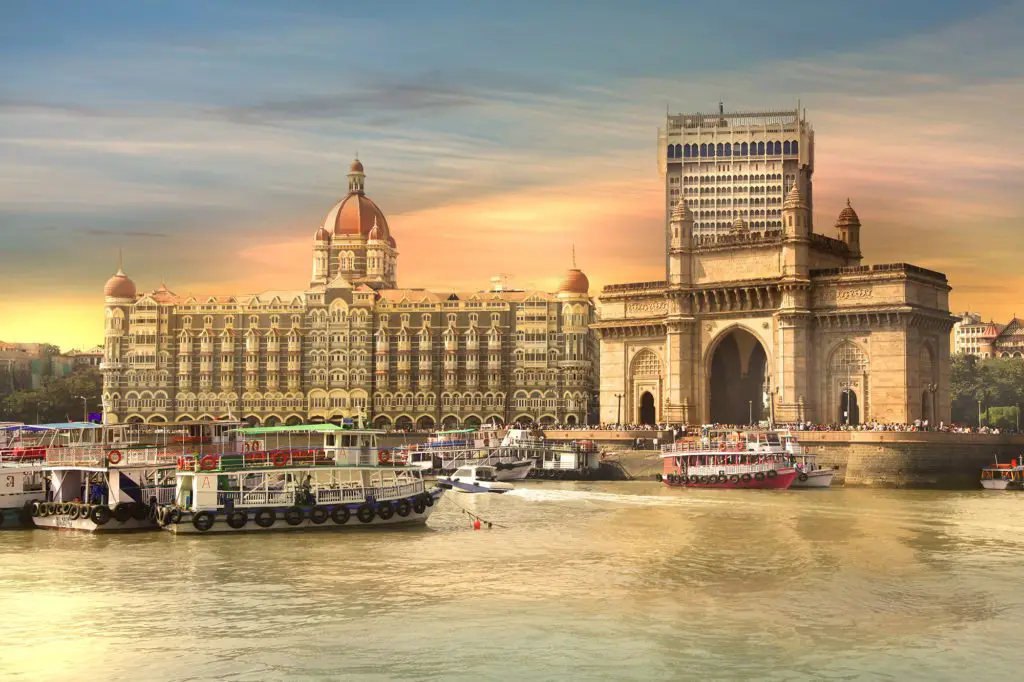 What is the most expensive train in Mumbai?
The Deccan Odyssey is a train experience that although is expensive, will surpass every expectation. On this special Mumbai train, the creators and executors of your "on the rails" experience have thought of everything. From top notch excursions to the fine details in linens and toiletries, it's all been taken care of.
Where does the Deccan Odyssey go?
The Deccan Odyssey traverses from the coast of Mumbai to the interior of the country. On this 8 day, 7 night trek, passengers will enjoy stops in places such as Nashik , Vadodara, New Delhi, Sawai Madhopur, Agra, Jaipur, Udaipur, Kolhapur, Goq and Ratnagiri, just to name a few.
What are some of the excursions you might expect on the route?
The Deccan Odyssey has six separate routes that you can book depending on your interests. All of the routes take 8 days and 7 nights to complete with most starting and ending in Mumbai.
Maharashtra Splendor
This amazing trip starts and ends in Mumbai where you'll see everything from the Indian wine country to the Mahalakshmi temple. The UNESCO World Heritage Sites Ajanta and Ellora Caves along with the holy city of Ratnagiri will also be on your itinerary.
Indian Odyssey
The Indian Odyssey exposes you to national parks that house tigers and other wild curiosities, the splendid architecture of the Taj Mahal, the Hill Forts of Rajasthan, Amer Fort, and Jaipur and the fabulous Indian palaces of Jagmandir and Laxmi Vilas. Finish in the Ellora Caves where you'll see beautiful cave art from thousands of years ago.
Cultural Odyssey
This trek shows you what makes India so special, through heritage and culture. Start in the city of Delhi and be transported to the village of Jaipur, where you'll learn how the locals live. Explore majestic forts, unbelievable temples, lively markets and more. By criss-crossing through the interior of the country you can see various ways of Indian life.
Maharashtra Wild Trail
The Maharashtra Wild Trail will take you through the ever-changing landscape of the Indian interior, through plains, mountains and the wilderness. See wildlife and rural communities, as well as the refined side of life such as the wine country and world heritage sites.
Heritage Odyssey
This journey will focus on the cultural heritage of India, taking you to sites such as the Taj Mahal, important majestic forts, magnificent palaces and a "City of Lakes". You will end your tour seeing priceless relics in the "Blue City".
Indian Sojourn
On this trip you will enjoy the archeology of some of the most famous world heritage sites in the world. You will glide upon beautiful lakes reflecting gorgeous forts from a millennia ago. You can also enjoy the wild life of a national park and a tour of one of the "seven wonders of the world". There is something for everyone on this trip!
What are the accommodations like on the Deccan Odyssey?
The accommodations are nothing short of fabulous. As an homage to the grand era of the royal Maharajas, the 12 carriages of the train contain cozy, yet very comfortable spaces that have been outfitted with everything you need for an enjoyable trip.
Deluxe Cabin
Measuring at 95 square feet, this cabin includes everything that is essential for privacy in a relaxed yet luxurious setting. Expect touches such as decadent toiletries, private bath rooms and oversized windows to watch the world pass.
Presidential Suite
The Presidential Suites are larger at 191 square feet, allowing for a little more movement and larger bedding. Here you can take advantage of a personal safe and your very own 24 hour attendant, ready at a moments notice to fetch your every need.
What is the food like on the Deccan Odyssey?
You can visit both dining cars, Peshwa and Peshwa II, to experience their lavish interiors while you enjoy a host of international cuisine served by servers in full Maharashtrian dress. Expect dishes from East Asia and India, as well as choices from Europe and America.
What is the cost of the Deccan Odyssey?
To travel as a Deluxe Cabin customer, prices start at $8,330 per cabin. The Presidential Suite starts at $17,850 per cabin. Prices are subject to vary as seasons change.
What other unique amenities are included on the Deccan Odyssey?
There are so many amenities that you won't find on any other luxury train included on the Deccan Odyssey to further enhance your enjoyment.
The Bar
Wines, liquors and other concoctions from all continents can be found at Mumbai Hi, where you can relax and refresh yourself from the day's travels. The luxurious woods and arresting ambiance will be appreciated after a day of purposeful exploration.
Sitting Lounge
Are you feeling social and want to meet other travelers? The beautifully appointed Sitting Lounge is just the place to get to know others and hear their amusing stories of travel while you continue to make memories by watching the landscape change before you.
Conference Car
If you are like many travelers, you will be mixing a bit of your pleasure with some work needs. The Conference Car is equipped with all the technology that is expected of today's multi-faceted businessperson. Not only can you get some much needed work done, but also enjoy the scenes of India as you continue to be productive.
Spa
You don't have to disembark from the train in order to have a serene spa experience. The Deccan Odyssey includes a spa experience that will introduce you to the  ancient Indian science of Ayurveda. Relax as you get the treatment your weary , traveling body deserves.
Is the Deccan Odyssey worth it?
Taking a trip on the Deccan Odyssey is a superb way to see the country of India in a way that will intrigue and inspire you. Getting into the interior and exposing yourself to the culture of this amazing country will be an experience that you will urge others to enjoy.