Roadrunner Lodge – Tucumcari New Mexico
Grounded Life Travel is supported by its audience. When you purchase through links on our site, we may earn an affiliate commission.As an Amazon Associate I earn from qualifying purchases. List of everything we use in our travels.
Roadrunner Lodge – Tucumcari New Mexico
The Roadrunner Lodge (Tucumcari, New Mexico) was such a fun place to stay. This sweet little motel has been restored to have the feel of the era but with modern comforts. There were only a couple others staying here on the night we were here. Tucumcari was a fun town to explore. It's one of the most popular ones on Route 66 in New Mexico.
Room Options
We booked the Snazzy 60's room for the full Route 66 experience. This room comes with all the mid century furniture, lighting and fixtures. You even get an operating Magic Fingers coin operated bed massager. This room is ideal for 2 people. They also have single king/queen room and a double queen room but these are not fully decorated in the mid century furnishings.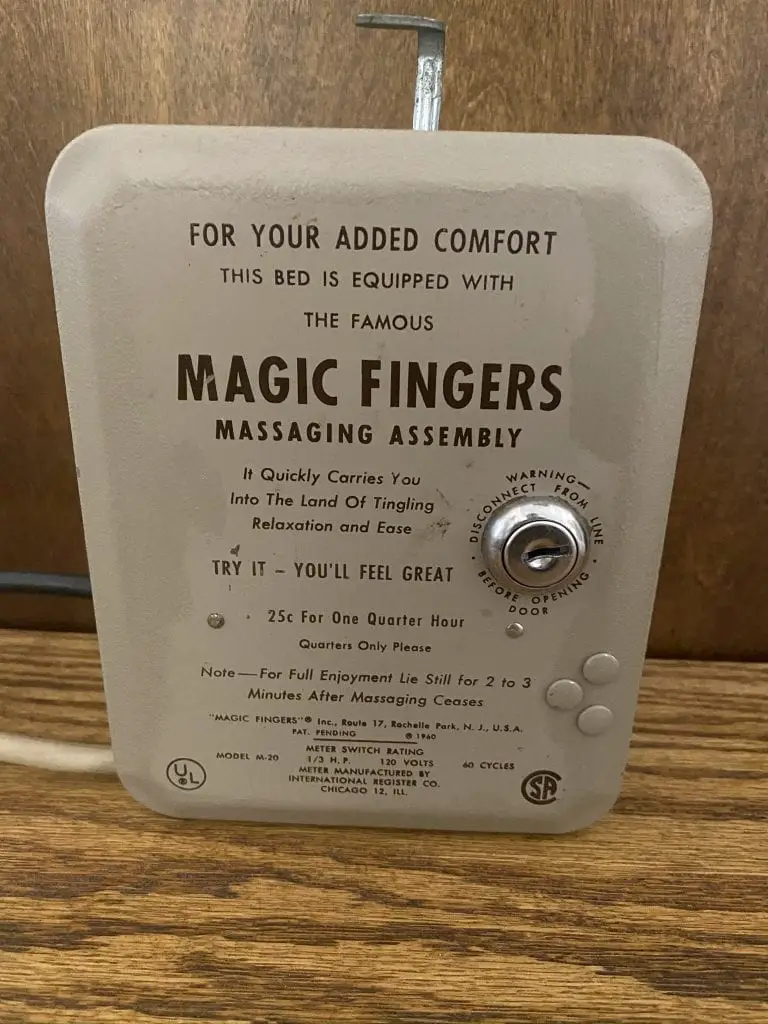 Magic Fingers
As a kid I would often see the magic fingers machine in the room but always thought it was not for us to use, lol. My parents would not give me and my sisters a quarter to enjoy this delightful apparatus. I was thrilled to be able to use one for the first time in my room at the Roadrunner Lodge (Tucumcari, New Mexico). Check out the video of my experience here.
Where To Eat
There are lots of fabulous places to eat in this great town. One of the best places to eat is right across the street, Del's Restaurant. We had to get our food to go as there were very strict COVID restrictions at the time but the food was fabulous. We also had some burgers from Blakes Lotaburger and we had brunch at Kix on 66. Both of those were really good and we would recommend them.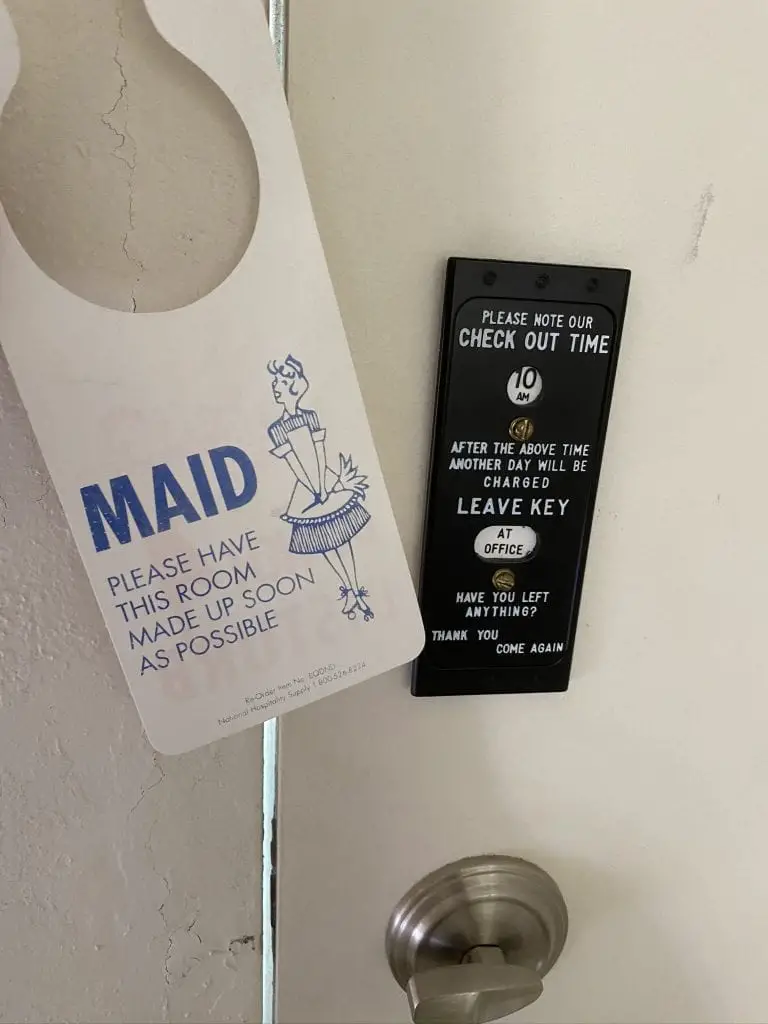 I'll Be Back
The service at this place was great as well as the impeccably clean rooms. If you travel with your pet you can stay in one of the rooms on the lower level. If you don't want to be in a room that had animals in it you can request a room on the upper level. Our room faced Tucumcari Mountain, which was nice. Our room was so cute and well designed with the mid century furnishings. We would highly recommend this motel to anyone who is traveling through this area.
Tags :
new mexico
route 66