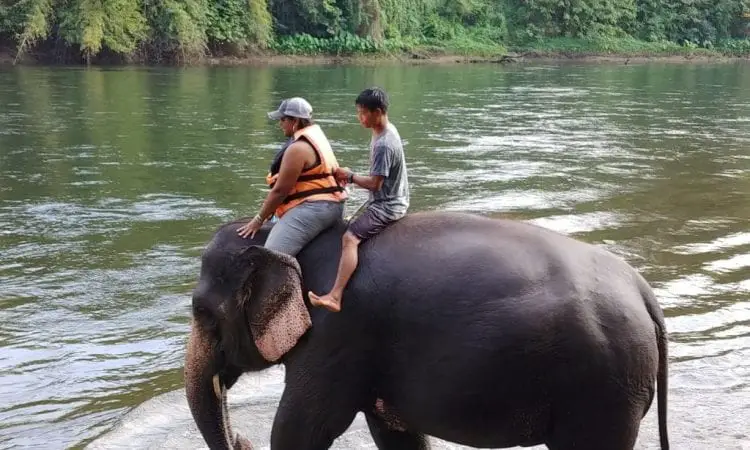 Grounded Life Travel is supported by its audience. When you purchase through links on our site, we may earn an affiliate commission.As an Amazon Associate I earn from qualifying purchases. List of everything we use in our travels.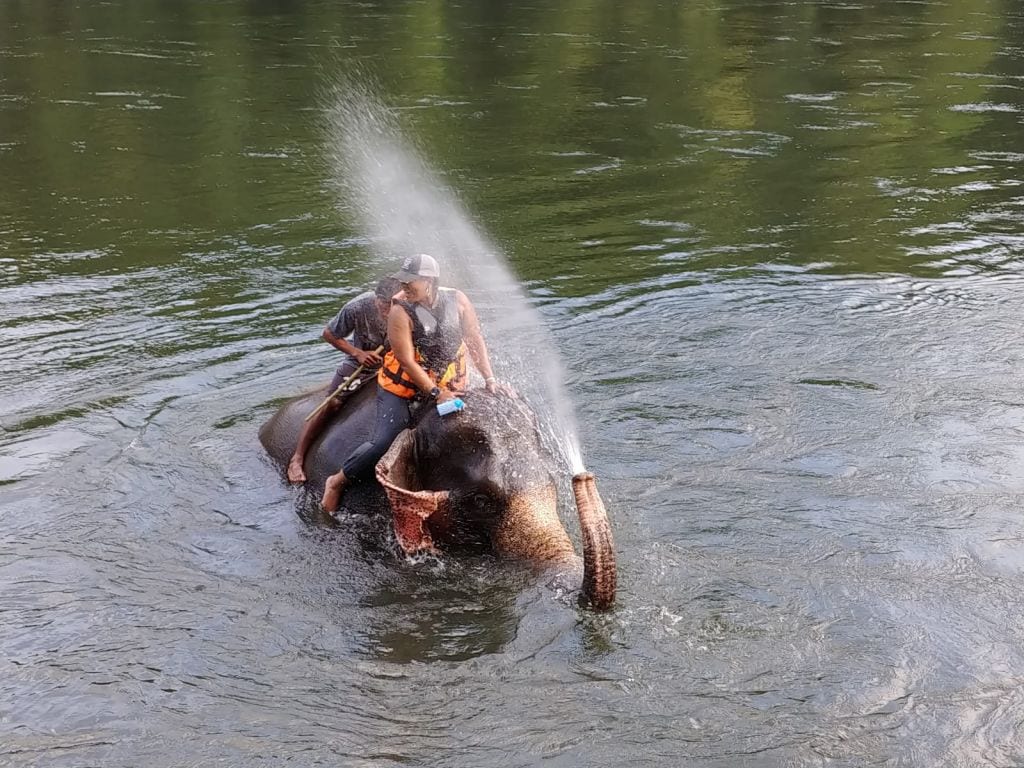 Christmas eve 2018 took us on a River Kwai and elephant tour. One app you should download before visiting Asia is Klook. This app a must have for discounts on tours and entry fees to attractions. We booked our tour on Klook for a Christmas Eve adventure with our daughter. This tour should be 4 trips but we did it all in a day! We got so much more than we bargained for.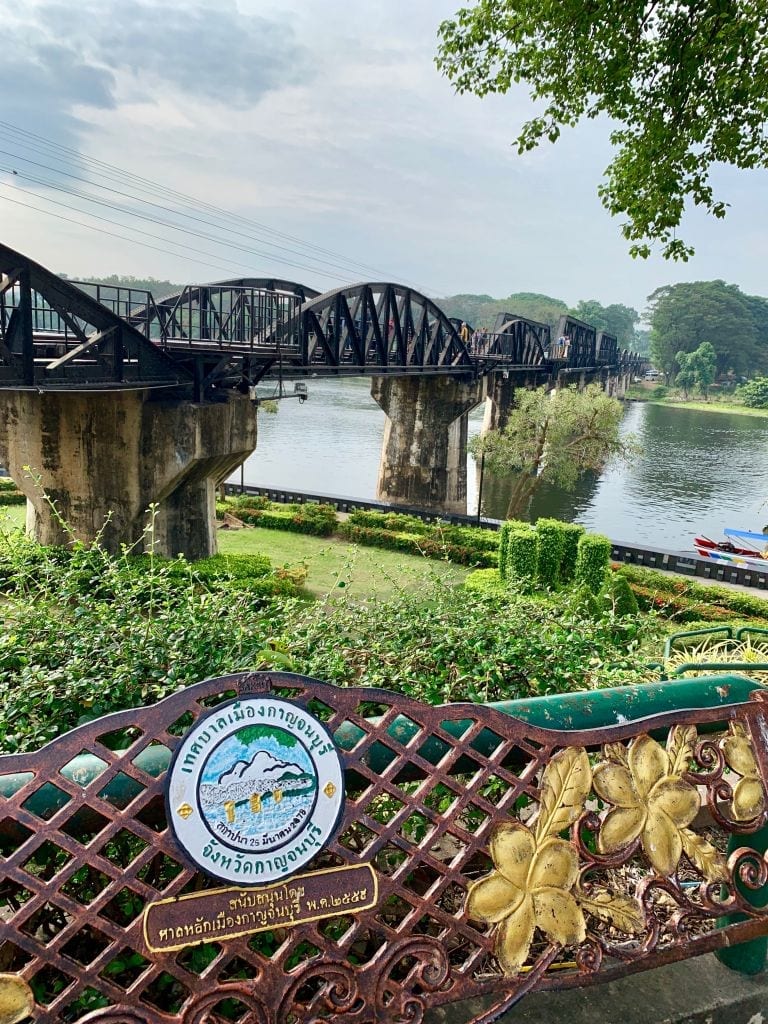 River Kwai
Our first stop was at the River Kwai/Mae Klong (it has various names). You may have heard of the old movie, Bridge Over River Kwai. Let me tell you there is no actual bridge over River Kwai. It was more like bridge on/along the River Kwai. Billy Joel got it right in his song when he says, "bridge on the River Kwai". You can walk out onto the working train tracks and take photos if you like. From the bridge you can see over the border into Malaysia. After our pictures at the bridge we drove up the road about 10 min to catch the "death train".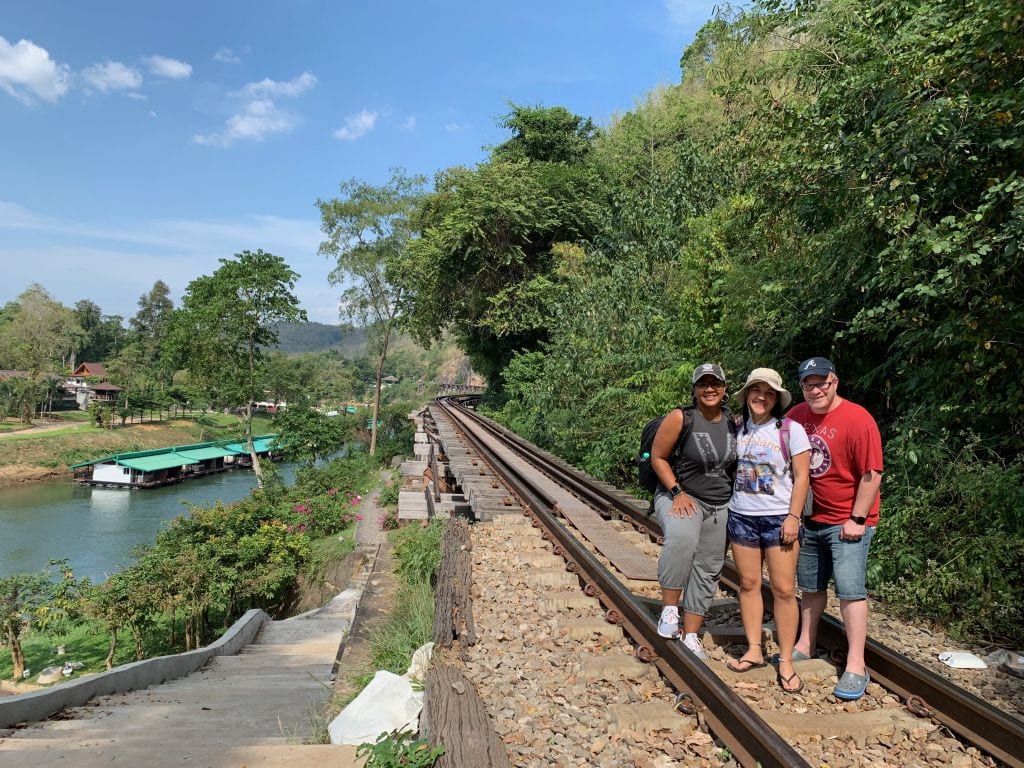 Death Railway
Riding the death railway was a bit surreal. We only rode for a short section of the railway. The train was packed with tourists. We were able to grab seats to see out the window and take pics. When the train  stopped we took pics on the tracks before the next train was due. It is believed nearly 13,000 prisoners of war and 90,000 forced laborers died in the construction of the bridge and railway. The original plan was just to blow the bridge and railway up but Thai's decided they could use it for good. Today it is mostly used as a tourist attraction.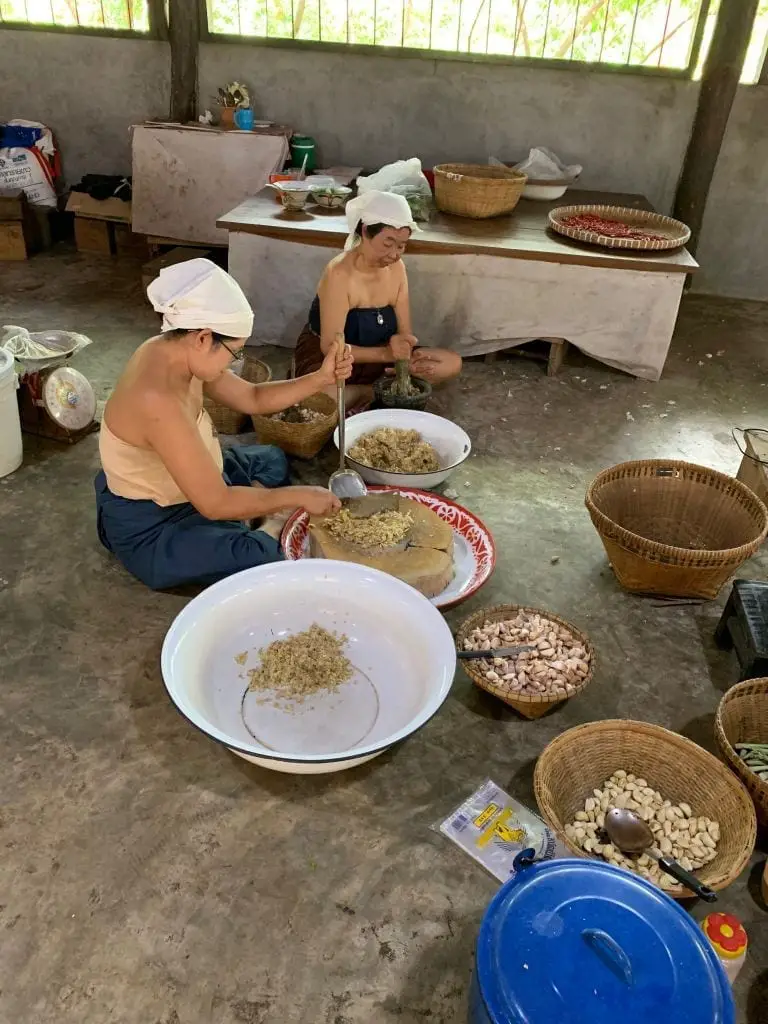 Mallika City
Take a trip to back in time. Experience ancient Siam in this retro city within a city. When you arrive exchange your Thai bahts into Satang. These holed coins are used to make purchases for food and souvenirs once inside the ancient city gates. You can even use them for a short rickshaw ride (which are outlawed otherwise). Don't forget to stop by the Saphan Han (bridge), ancient market, city tower (you can climb it). You can tour inside a commoner house and a ruling class house. Before you go stop by the cooking kitchen, floating house and Jasmine garden.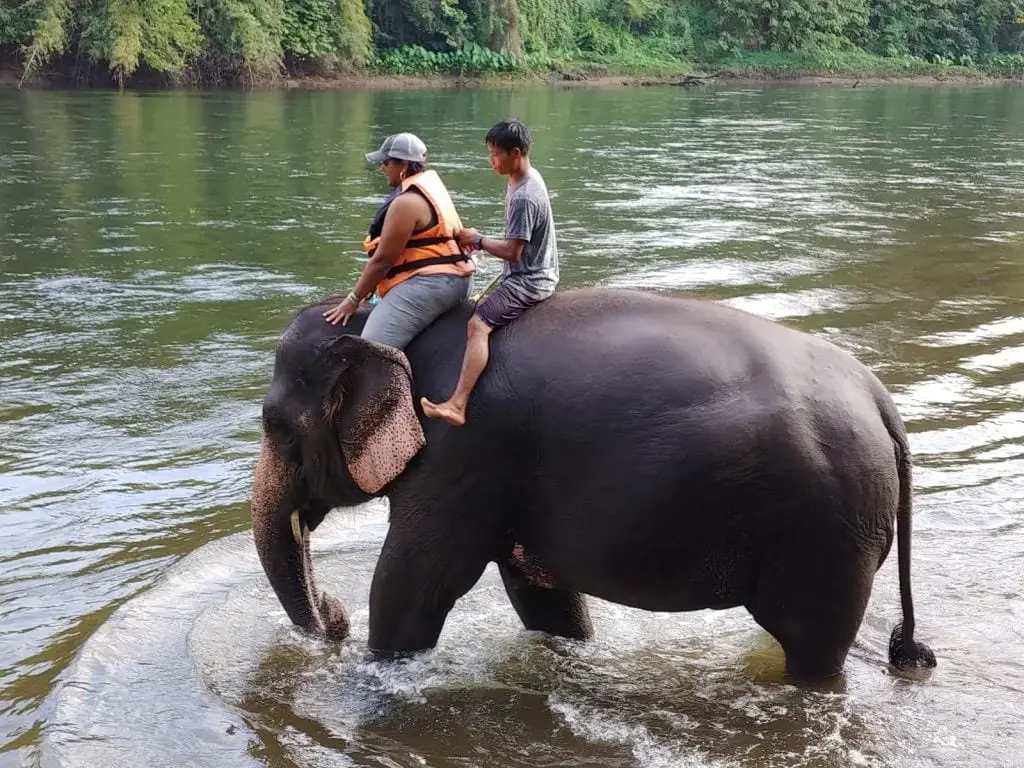 Taweechai Elephant Camp
The main reason for booking this tour was that we would get to visit an elephant camp. We were not disappointed! We arrived at this camp and walked right up to the roaming giants. These beauties are so gentle and sweet. My daughter and I rode one to the river. Our trainer rode on the elephant with us for a short time then hopped off and directed the elephant verbally. Alexa was delighted to get to "drive" the elephant on her own. We stopped at the river where we bathed with the elephants. They enjoyed the brushing and spraying us. It was truly the experience of a lifetime. We thanked our giant friend by giving him lots of bananas. He seemed to really enjoy his "tip". These giants are kept in the camp grounds where they roam freely. The elephants are rotated daily to give them rest and time to recover.
River Kwai Yai Rafting
I can say I was a bit nervous about this raft ride. I felt like Huckleberry Finn on that thing. I was certain it would end in peril, lol. After all they made us wear life vests. It turned out to be a fun ride down river. This was such a peaceful ride. Everyone sat quietly taking it all in. We took lots of pictures as the sun started to set. A guide met us at the end of the raft ride and drove us back to our tour guide. It was the perfect way to end tour.
River Kwai and Elephant Tour
I highly recommend this tour. It was only $60 per person with all the above activities included. The only extra cost to us was our food (which is cheap) and souvenirs (we bought 2 things). I was blown away by the value of this trip. Our guide spoke "English", it was helpful to understand what she was saying. Our trip mates were kind and easy to get along with. I highly recommend this trip to anyone looking for a day trip adventure in Thailand. This River Kwai and elephant tour is a must on your list. This along with the floating market and train market tour were some of our favorite day trips in Thailand.
Tags :
asia
bangkok
elephant tour
klook
mallika
raft tour
river kwai
thailand