Grounded Life Travel is supported by its audience. When you purchase through links on our site, we may earn an affiliate commission.As an Amazon Associate I earn from qualifying purchases. List of everything we use in our travels.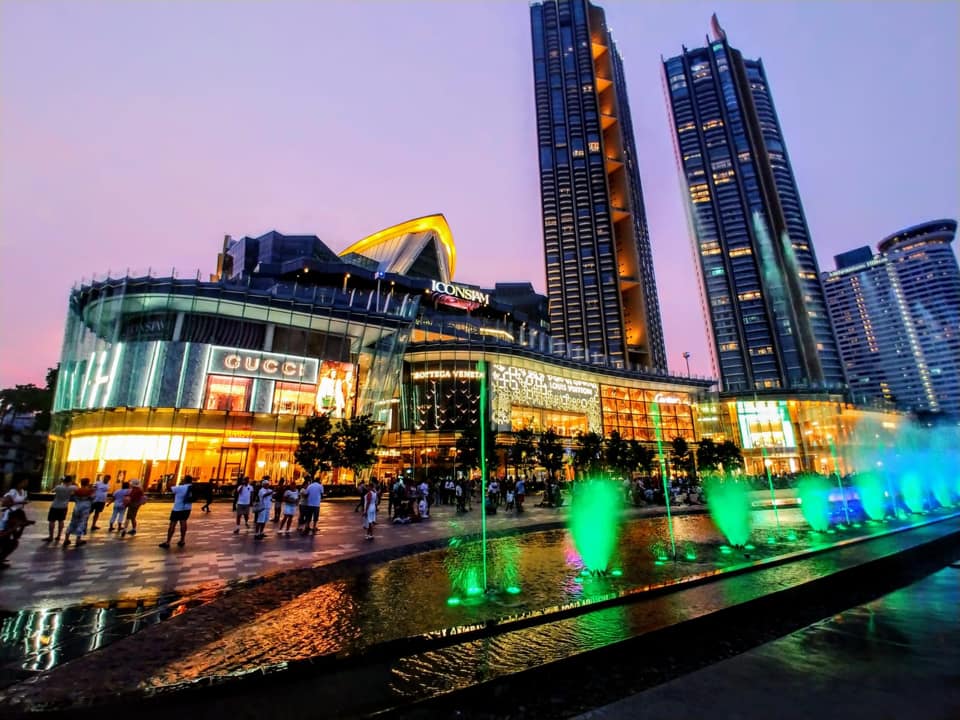 A shoppers Paradise
If you love shopping, check out our video on the top 5 mall in Bangkok. Shopping is a passion in Bangkok. There are so many malls. You can easily become overwhelmed. I am here to rescue you. I have narrowed the list to my top 5 malls in Bangkok. You can also watch the YouTube video for more a more detailed view.
Number 5: Siam Discovery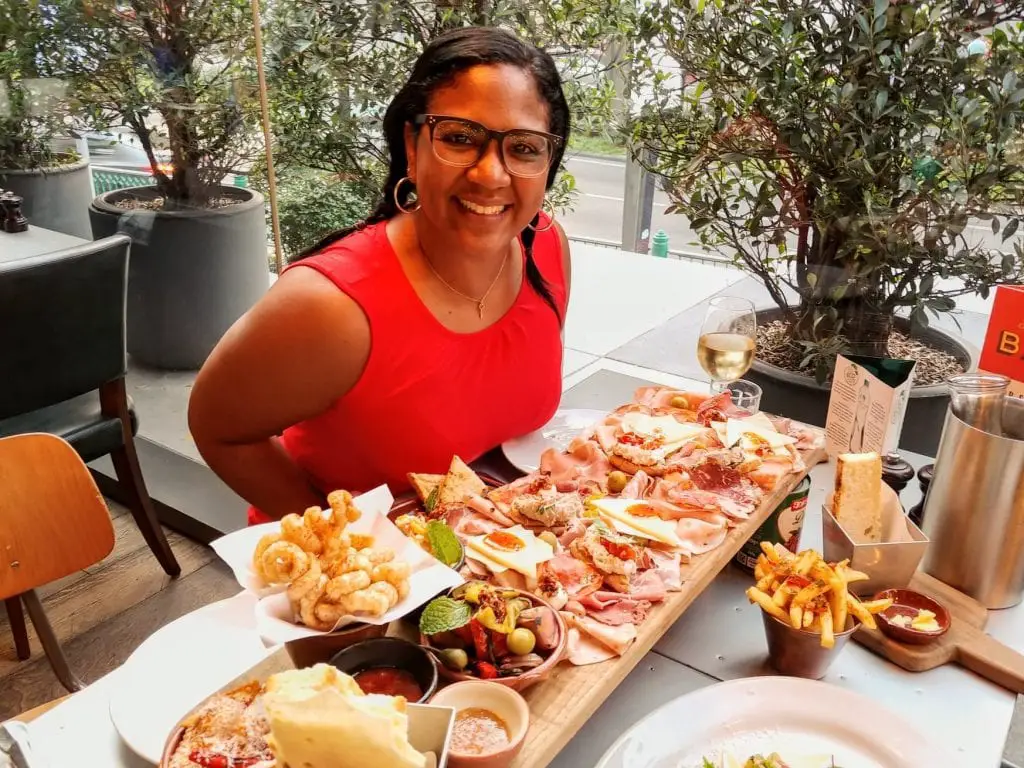 Siam Discovery is easily accessible from the BTS. You simply get off at the Siam station. You will walk down the stairs to the street level. You will pass Siam Paragon and Siam Center before arriving at Siam Discovery. This is a sweet mall with marvelous shops and lots of fun photo ops. Don't forget to stop in the promenade outside to take some fun photos in the seasonal display. There are some great restaurants in this mall that also participate in the Eatigo discount app.
Number 4: Terminal 21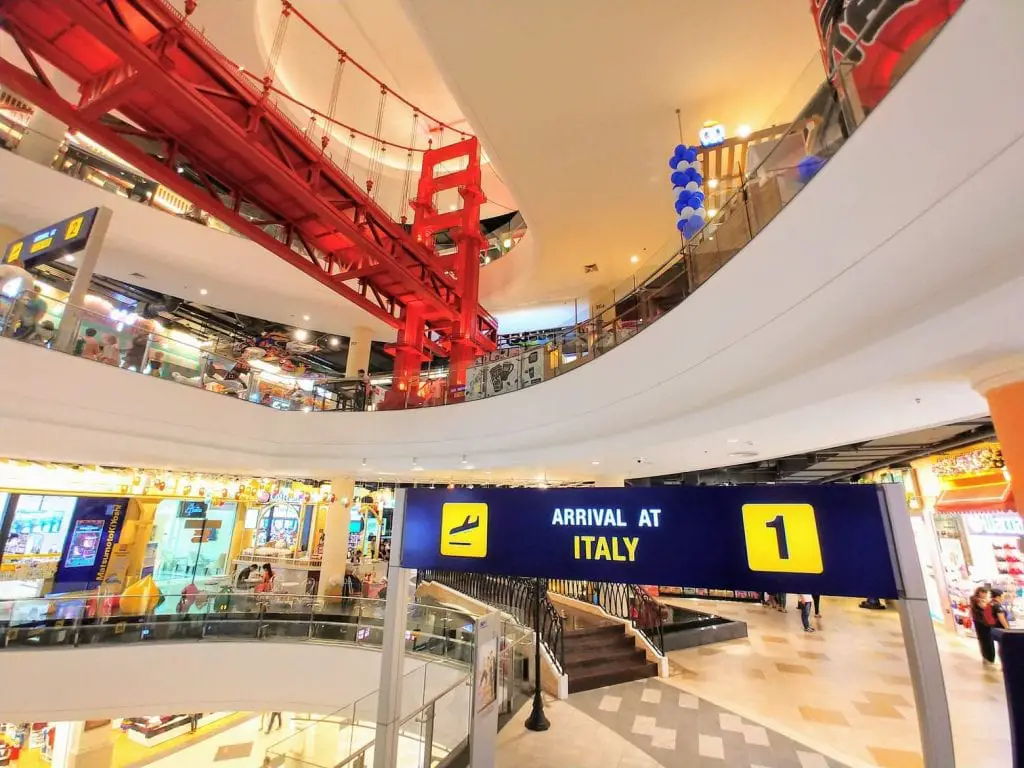 Next up on our list of the top 5 mall in Bangkok is Terminal 21. This is a fun airport/travel themed mall. The attendants at the information desk are dressed as pilots and flight attendants. Each floor is decorated as a country or city in the world. It is easily accessible from the BTS station Asok. You walk into the mall right from the train platform, how easy is that! You will find hundreds of shops from around the world, from H & M to Bath and Body Works.
Number 3: CentralWorld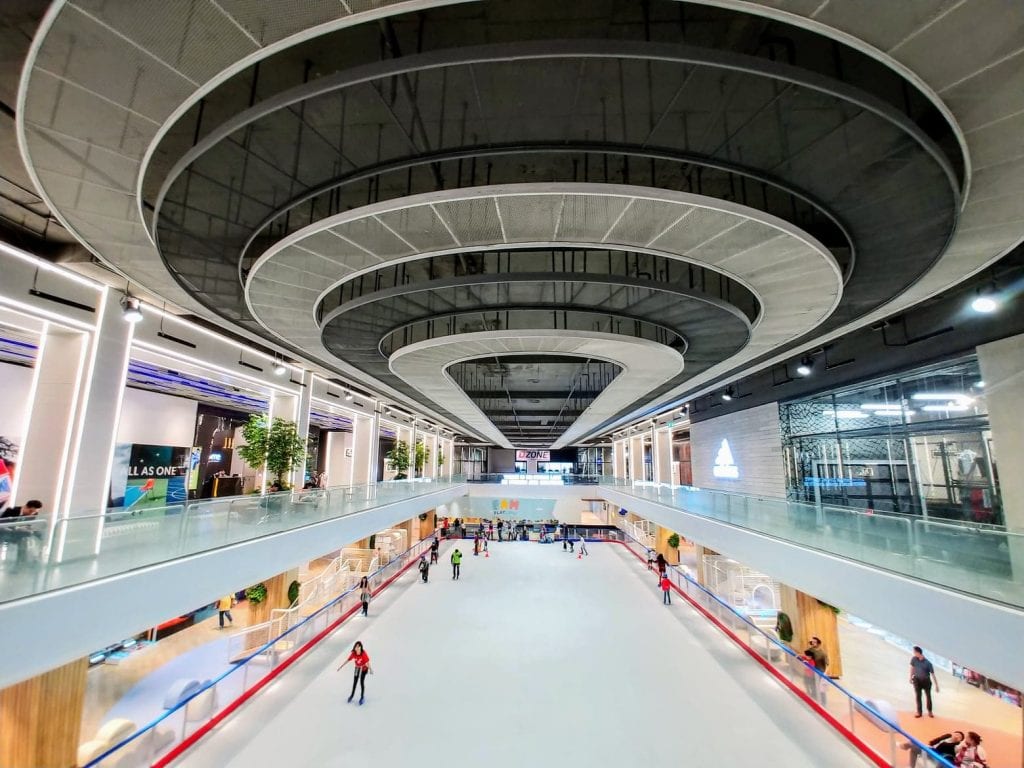 This fabulous mall is located right next to a temple in the middle of Bangkok shopping district. Take the BTS to one of 2 stations, Chit Lom or Siam and use the skywalk to get to CentralWorld. This mall has 8 floors. Each floor is compartmentalized for your shopping ease. You will find athletic wear, tech and food each on their own floor. If you decide to take a spin on the ice rink it is open the same hours as the mall. Skates are available for rental at the rink.
Number 2: Siam Paragon
This incredible mall was once the most luxurious mall in Bangkok until number 1 opened it's doors. Siam Paragon is easy to get to via BTS. Simply get off at the Siam station and walk right into the mall from the train platform. This mall is stunning. Nearly every luxury store you can imagine is in this mall. You will also find luxury car dealerships, from Maserati to McLaren, Ferrari and Bentley. The very first Lego Store in Thailand recently opened in this mall. Don't miss out on the movie watching experience in Siam Paragon. The top floor is dedicated to the movie theatre complex with 3D and Imax options available.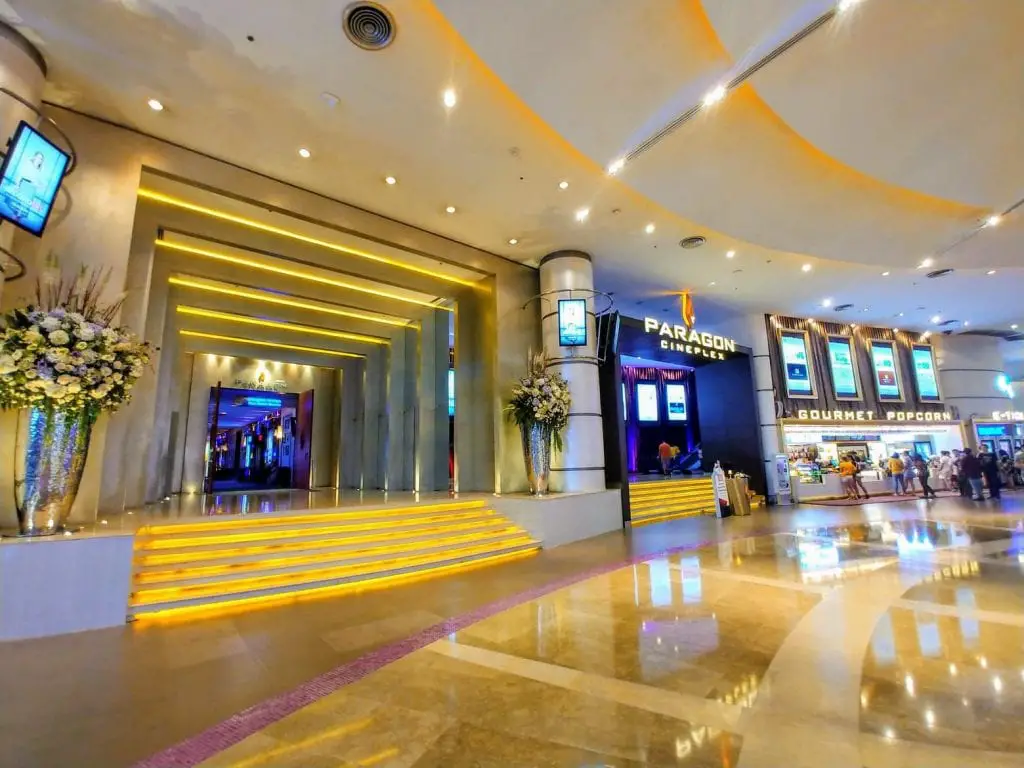 Number 1: Icon Siam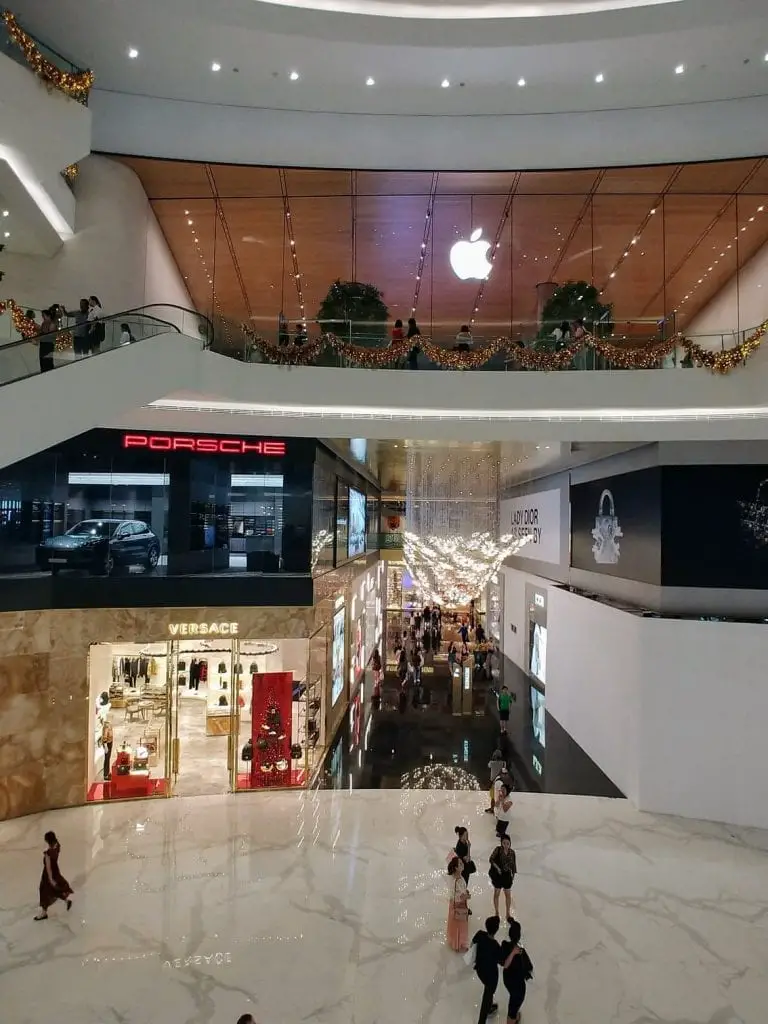 This mall will blow you away!! It is by far the most incredible and luxurious mall I have ever been too. For transportation to this mall you  can take the BTS to one of two stations to grab a free shuttle. If you  get off at Saphan Taksin station you can walk down the steps and board a free boat shuttle to the mall. If you would rather ride the bus shuttle you can get off at the Krung Thon Buri station and walk to the street and catch the bus shuttle, it comes by every 30 min.
Once you  arrive at the mall, prepare yourself for the massive "icon of prosperity". This grand complex houses over 500 stores from around the world. Whether you are looking for Fendi or H & M you will not be disappointed. Much like Siam Paragon you will also find car dealerships in this mall. Icon Siam has 9 floors of shops, and a movie theater. You will find the largest Apple store in Thailand here.
Sook Siam
Sook Siam is on the first floor. In this area they have taken great care to recreate the provinces of Thailand. You can eat the food from these areas and even get some artisan crafts and trinkets. There is a floating market to give you an authentic feel. The icing on the cake is outside the mall.
Three times a night there is a water fountain show on the river. This is not just any water fountain show. It is the longest water fountain show in Asia at 400m long. You will not be disappointed on your visit to this magnificent icon. Thailand has thought of everything for those who love shopping. It is not surprise that this is the number one mall on the list of top 5 malls in Bangkok.
Bangkok will not leave you wanting more on your next shopping trip. These malls are all so big you will have days worth of shopping to do. If you are limited in time, I would suggest you visit the top two malls on this list. Have you been to Bangkok? If so, have you been to any of these malls? Needless to say, Icon Siam is my favorite mall in the world. Once you've hit all the malls, try out some of the famous Bangkok markets! Happy shopping.
Tags :
centralworld
iconsiam
siam
terminal 21