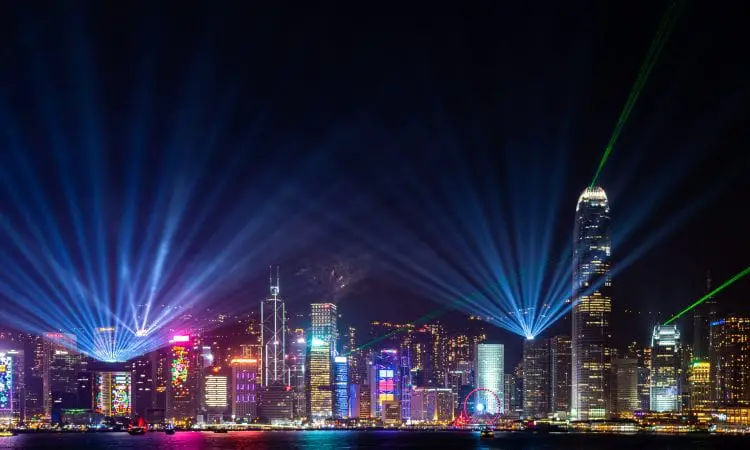 Grounded Life Travel is supported by its audience. When you purchase through links on our site, we may earn an affiliate commission.As an Amazon Associate I earn from qualifying purchases. List of everything we use in our travels.
Hong Kong was our first experience with Asia. This was our longest plane ride yet, 15 hours from San Francisco. Let me tell you, it's worth the ride. We had one week there and we made very good use of our time.
Hotel Sav
We stayed at a great boutique hotel called Hotel Sav. The hotel was clean, the staff was very helpful. Upon check in you are provided with a "handy phone" cell for use during your stay. You can use this phone to call to 10 different countries including the USA. We used it as a mobile hotspot when we wanted to use google maps. We had a mini fridge in our room and they provided us with 2 complimentary drinks for our stay. The Hotel Sav was also a short walk to 2 MTR stations.
Riding The MTR
The best way to get around is the MTR (Mass Transit Railway). It can take you from island to island in a very short time. It's safe, clean and not too overcrowded. It's an orderly system to get on and off the train. You can download the MTR app and see the maps while offline.
Hong Kong has so many sights to see. It was hard to narrow down what we wanted to do to a manageable amount to do in a week. We always hit the ground running on our first day of any trip. We arrived late in the evening so we took a walk around the neighborhood to see what was around our hotel.
We did a lot of research on what there is to see in Hong Kong and we both made a list of what we wanted to see. We then mapped out those places and things and decided what day to do what things. The "octopus card" will be your best friend. You can get one at the airport or at any 7-Eleven. This card can be used as a debit card of sorts but it is also used to pay for the MTR. Many shops and food stands accept the octopus card for purchases. You can reload at 7-Eleven or MTR station.
Nathan Road
We started by taking the MTR to Nathan Road. Nathan Road is the main thoroughfare in Kowloon. It's lined with shops, restaurants and lots and lots of tourists. We spent most of our time on the south end of Tsim Sha Tsui. The Avenue of the Stars (similar to Hollywood walk of fame) was closed for construction so we took so pics of the harbor from the promenade.
Monster Building
Yik Cheong Building is a must see. Not only is this concrete jungle a perfect example of the city's urban density. Their fame rose after they were featured in the movie Transformers: Age of Extinction. It is easily the most instagrammable spot in Hong Kong. Although there is a sign that tells visitors not to stand on the platforms, many choose to ignore this.
Instagram Pier
If it's Instagram pics you seek, your next stop should be Instagram Pier. Central and Western District Promenade is the spot you are looking for. The pier is on the left and the promenade on the right. Head to the pier for some great spots to catch your best side then walk on over to the pier for more photo ops.
Victoria Peak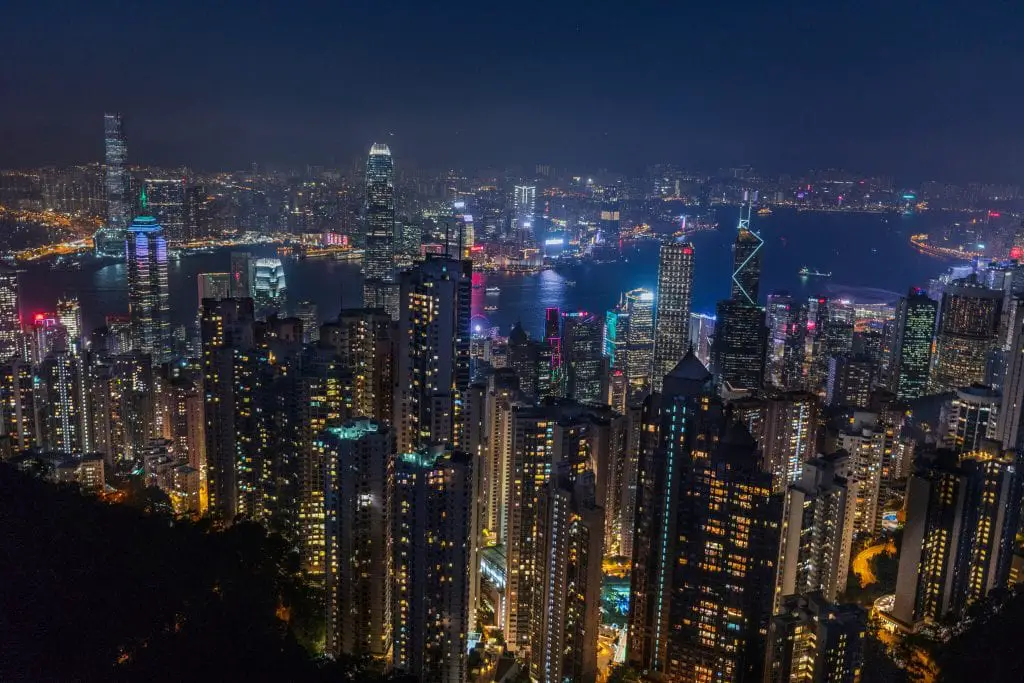 The number one tourist destination in Hong Kong is The Peak. It is not a tourist trap!! There are several ways to arrive at The Peak, you can walk up, there is a sidewalk, you can take a taxi up the hill for a quick ride or you can take the famed Tram up the hill (buy your ticket ahead of time on Klook to skip the lines). Be aware the wait for the tram is usually over an hour. However you arrive, be sure to get to The Peak This is the real deal. It offers the most spectacular views of Hong Kong. Arrive by 4pm to secure a spot for sunset photos. It get very crowded after 5pm when everyone is trying to vie for a spot at the railing to get the perfect pic. Conditions were great so we had the best possible conditions for photos.
Hong Kong Disneyland
Another great Hong Kong attraction is Disneyland, of course!! We spent a great day at the park. We used the MTR which takes us right to the park entrance. We bought our tickets on Klook for a discount. We arrived at the park around 11am. The lines were short, it did not start to get busy until around 4pm. It is laid out like Magic Kingdom. The rides are similar but not exactly the same, for example Space Mountain is "HyperSpace Mountain". We usually wait 1 hour or more to ride Space Mountain, we waited only 15 min to ride HyperSpace Mountain. It's a great ride, it's dark just like the original with screens popping up throughout the ride with missions. It' s a small world had the same music and boat ride but the countries were set up differently. We were there in December so the park was decorated for Christmas. Since Sleeping Beauty's Castle was under construction they did the fireworks show around the Christmas tree on Main Street USA.
Symphony of Lights
One thing you CAN NOT miss is the nightly Symphony of Lights. You can listen to the show's music at the harbor front areas near Hong Kong Cultural Center in Tsim Sha Tsui and near Golden Bauhinia Square in Wan Chai every night at 8pm. They have been doing these nightly shows since 2004. The show changes per season, fireworks are used for special occasions such as Chinese New Year and Christmas. We were lucky enough to be there during the Christmas shows.
Temple Street Night Market
One last thing you can not miss while in Hong Kong is the nightly Temple Street Night Market. It is open from 5pm until 11pm. The night market has everything to offer from electronics, nick nacks and knock offs. It's a shoppers paradise. Bring your HK cash and eat at one of the many restaurants in near the market.
We loved our trip to Hong Kong, we wished we had more time but I know we will be back.
Tags :
asia
hong kong