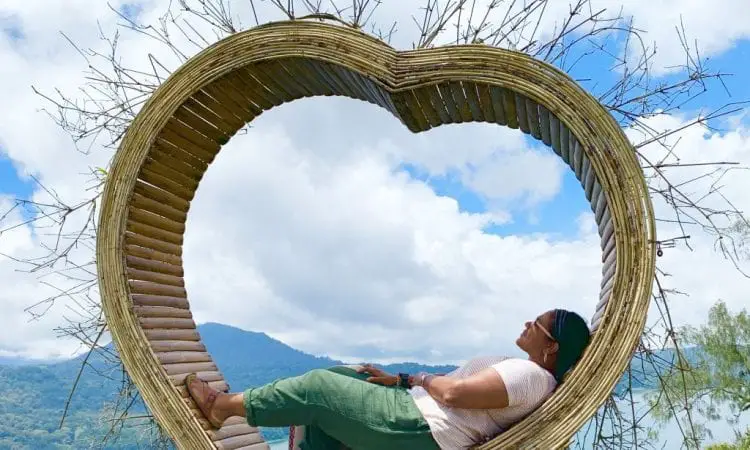 Grounded Life Travel is supported by its audience. When you purchase through links on our site, we may earn an affiliate commission.As an Amazon Associate I earn from qualifying purchases. List of everything we use in our travels.
If you are looking for the best Instagram locations in Bali, I have got the perfect tour for you. One of my favorite tour days in Bali was our "selfie tour". This is what I called it, not the real name. Having our own private driver afforded us the privilege of creating our own tours. Budi (our driver) picked us up at 10am (because we like to sleep in, it's vacation).
Twin Lakes
We started our tour with a stop at the overlook for the twin lakes, Tamblingan and Buyan.  The lakes are located in Wanagiri on Bali. It's an overlook so it's just what you think it will be, a parking lot off the side of road. There are photo platforms and vendors selling snacks. Don't get me wrong the postcard like scenery will take your breath away. There are "photographers" available if you don't want just a selfie, it's free but a tip is highly encouraged. Budi doubled as our photographer for the day! He did a great job!
Wanagiri Hidden Hills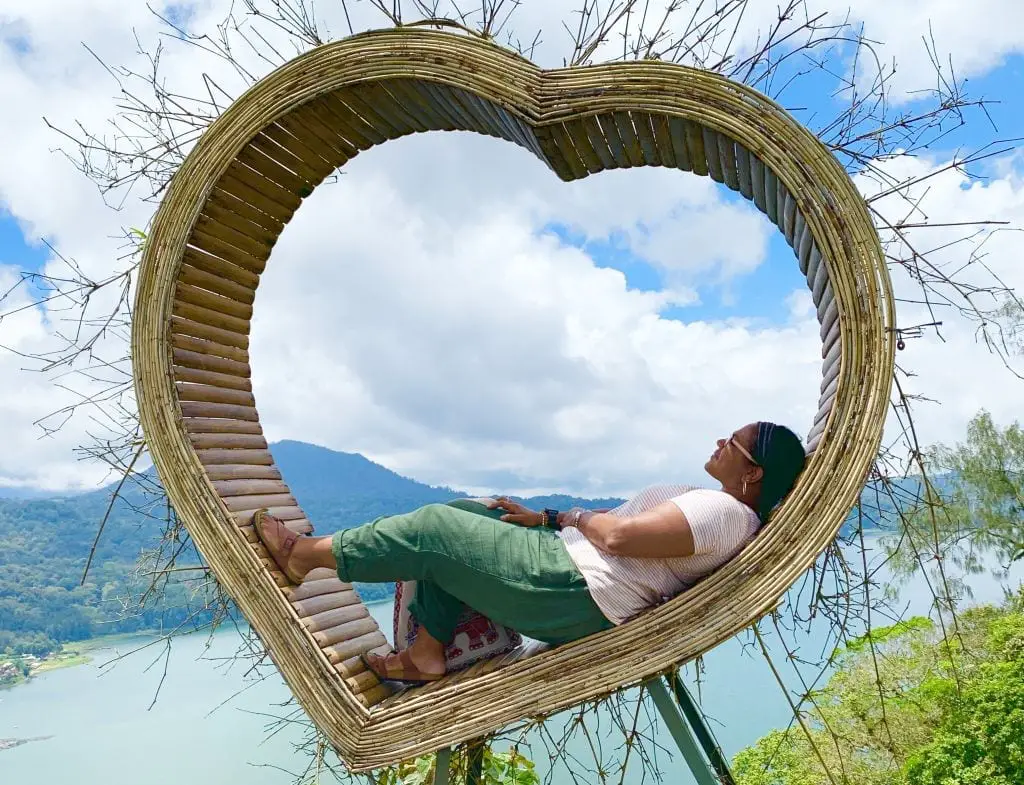 After the Twin Lakes stop, we zipped up the road about 10 min and stopped at the "Instagram selfie park". The owner of the Bali swing in Ubud was what prompted the start of this place. The swing was so popular that he started charging $35USD for photo ops if you were not staying at his accomodations. Others took this as an opportunity for something more affordable with more photo ops. It was a fun place to get some fun photos. For a fraction ($4USD) of the Ubud swing price you can get all the Bali fairytale pics you want at any of 6 stations. They have step ladders and assistants there to help you up and down the attractions safely. They will even take your pics for you. Don't worry about tipping here, you paid an entrance fee and the attendants are employees here.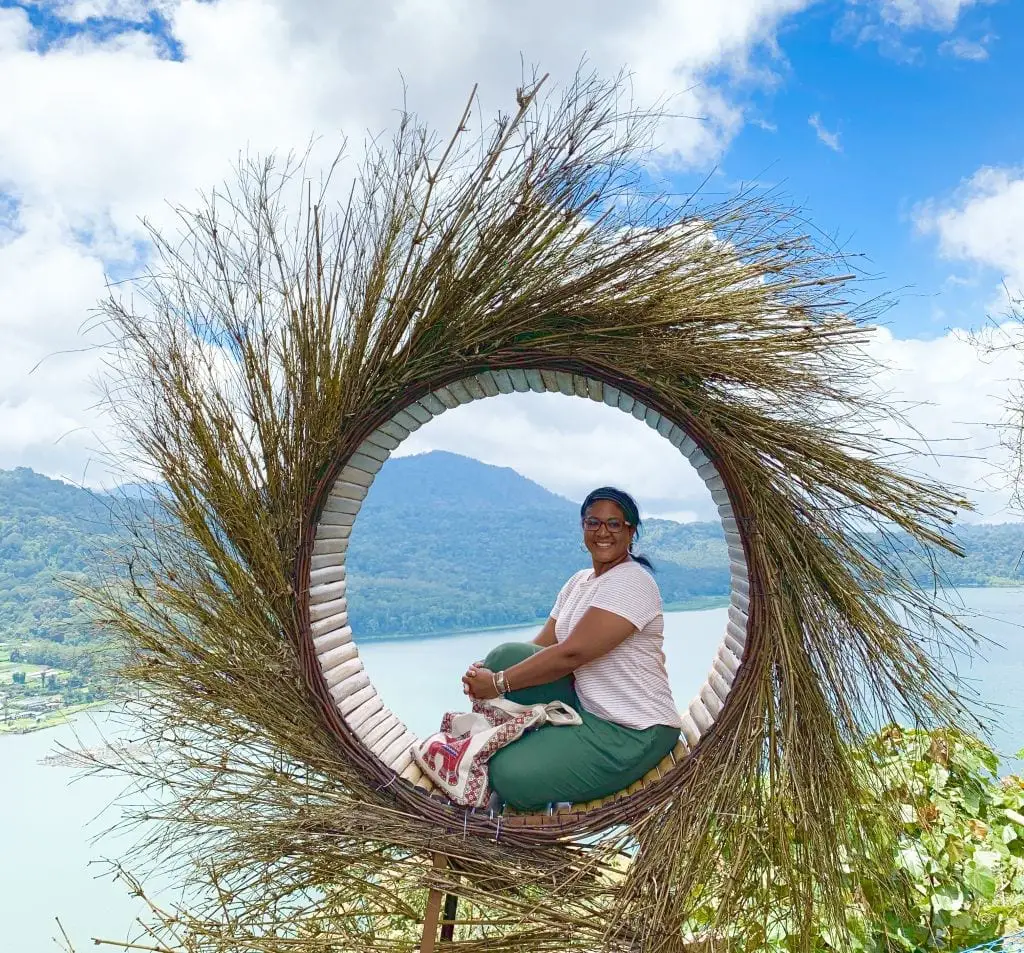 Handara Gates (Golf and Resort)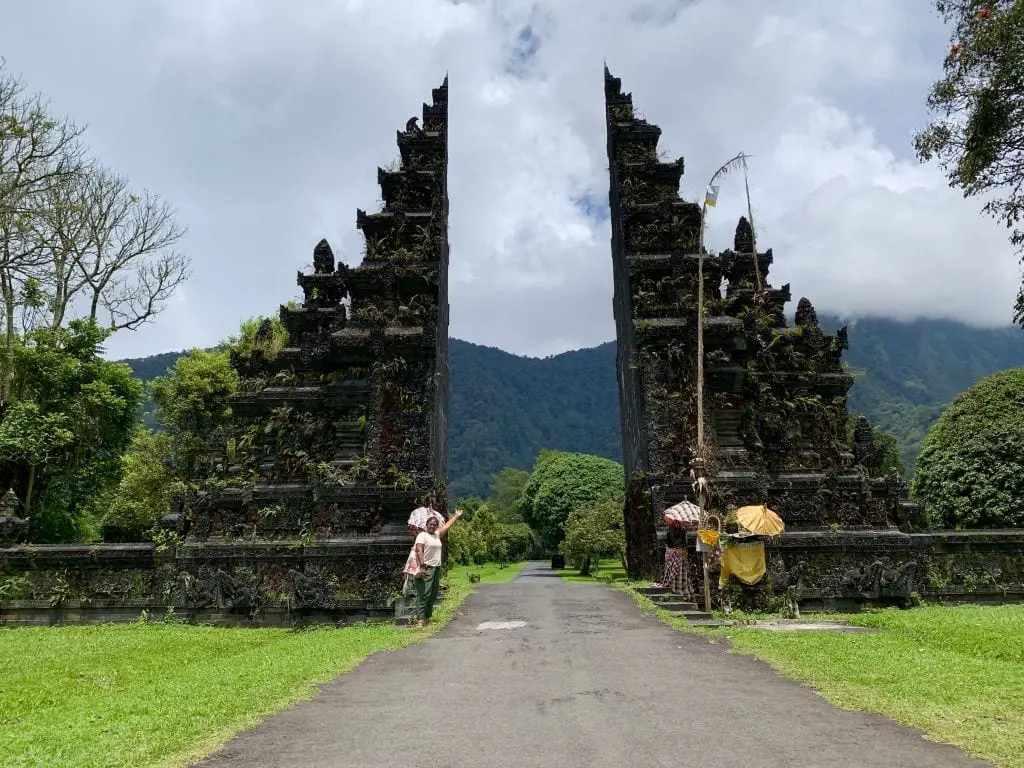 One of the most iconic photos, aside from the swing, is the Bali Gates. It is one of the best Instagram locations in Bali and it was the next stop on our tour. It is the entrance to Handara Golf and Resort. There was a time when you could just walk up and snap some pics but now, you must check in with the guard and pay a small fee, 50,000 IDR. Be ready with your photo ideas when it's your turn, you have a 10 min time limit. If you don't have someone with you to take your pics, just ask the people behind you. Everyone seemed very friendly. Some people were over the top with props and some even had drones!! We were ready for our next stop after we got our pics done.
Ulun Danu Bratan Temple
I love looking at architecture when I travel. Bali was no exception. This temple on the water was a must see, for me! This is not just a tourist attraction but it is an active Hindu temple. It is requested that you abide by the rules posted, before entering. They have also closed off the prayer areas to allow for ease of use for the worshipers. The gorgeous temple is located on the Lake Bratan with picturesque mountain views. This temple is dedicated to the water goddess. There are many photo opportunities here. The architecture did not disappoint. Be sure to add this to your list of best Instagram locations in Bali.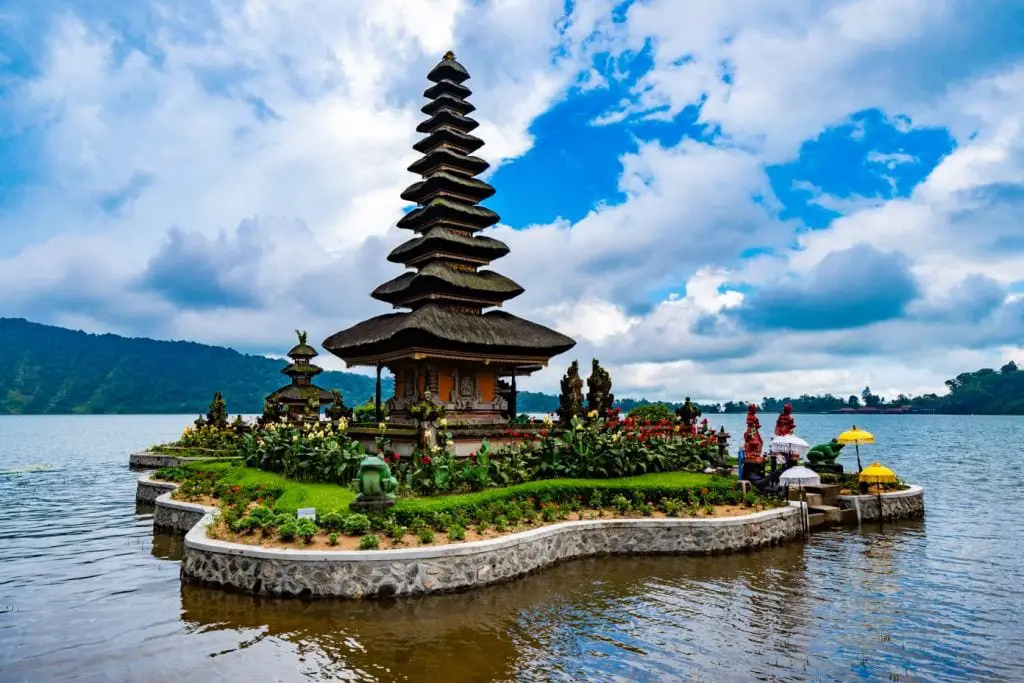 We had an amazing tour day! I was happy I had plenty of memory on my phone and on Rob's camera to save all the photos from the day. I was not prepared for the beauty and the splendor of Bali. To say it is breathtaking is an understatement. I will certainly be adding this "tour" to my health and wellness retreat I am hosting in March 2020.  
Tags :
bali
bali swing
instagram
selfie park